Tiny Log Cabin Kit – "Echo Valley"
Square Footage: 167
Priced under: $8,680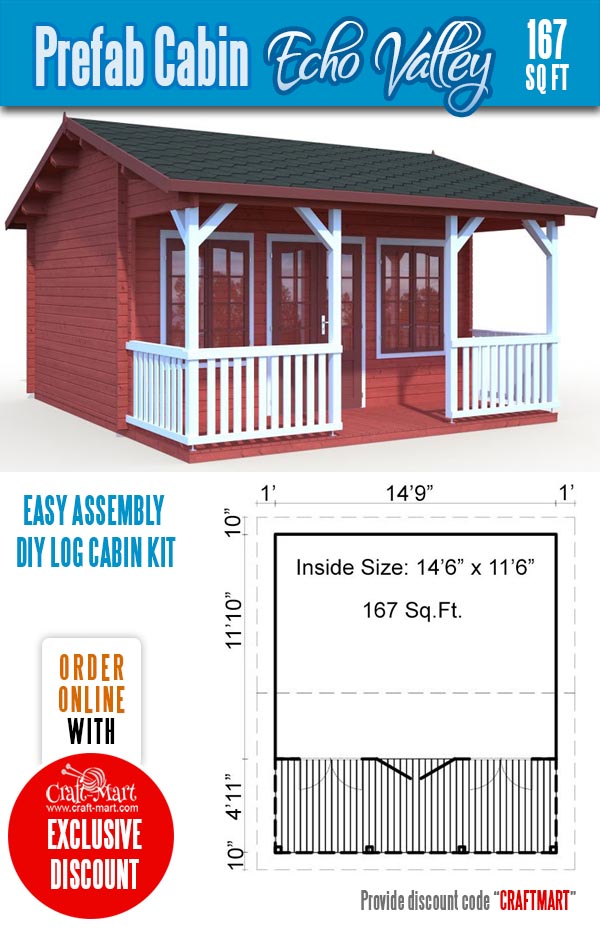 For some reason, this tiny log cabin whispers "pottery shop". In any case, potting flowers there or restoring antique dolls would work as well as making mugs out of clay. It also can be used as a she-shed but definitely, not for storing shovels and pitchforks – it's too beautiful for that.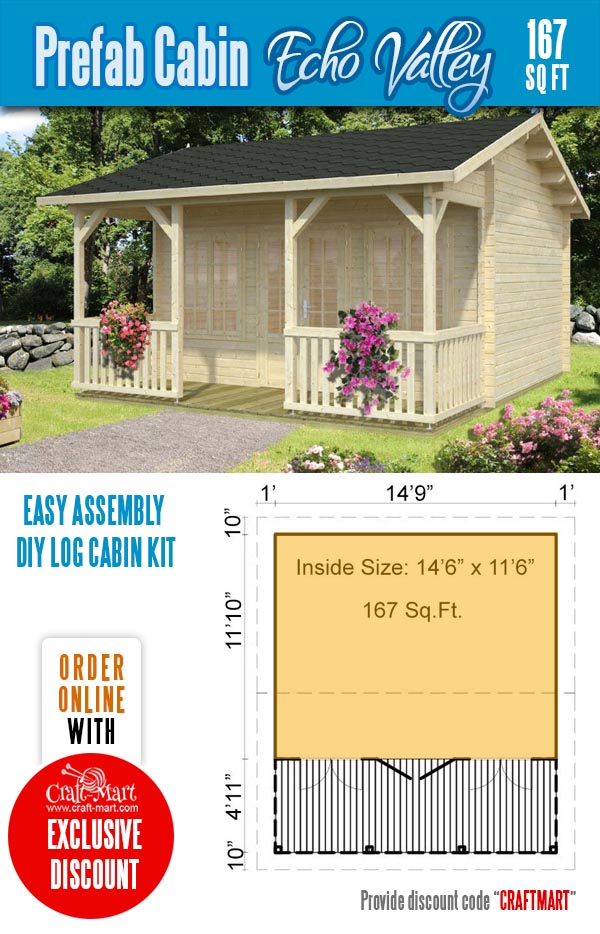 Jokes aside, this cute cabin is asking to be adopted by your garden. Just imagine how you can decorate this gorgeous porch with climbing fragrant roses!
Square Footage: 93
Priced under: $7,560
Some people love hobbit-style tiny homes and this hut is somewhere in-between traditional cabins and fairy tale-looking ones. Only tiny hobbits would be able to live in 93 Sq Ft home, so we are going to suggest using this hut as a smokehouse only.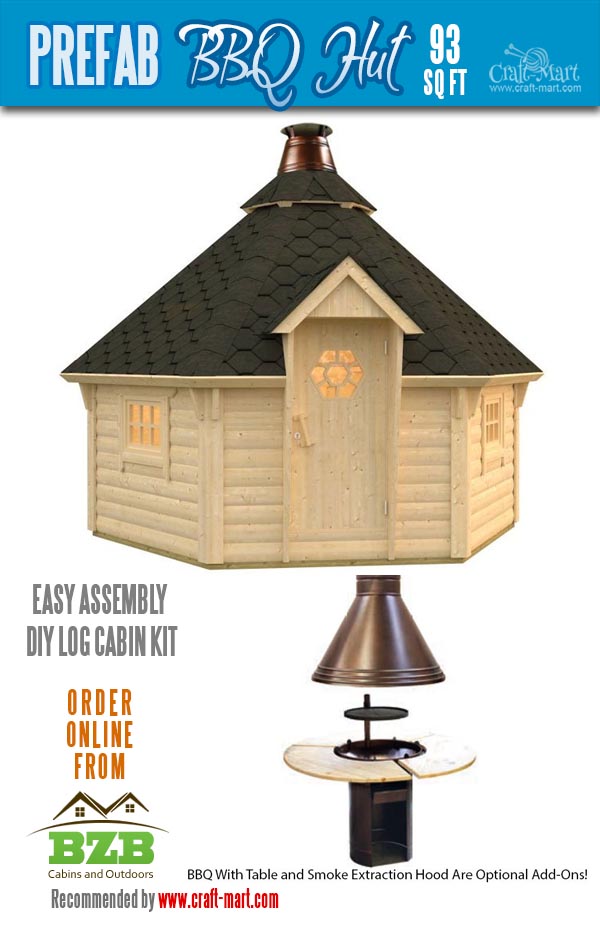 It is almost as cute as the previous she-shed cabin so it can work as a man cave as well. He will be grilling inside, and she will be beautifying the exterior landscaping with exotic flowers. Two birds with one stone!
Are you still thinking that this is not a good deal? Check out a bit larger version (129 sq ft) of the same grill hut on Lowes website – it's almost $24,000! We think that $7,560 looks a little better.
Small Granny Pod Kit – "Meadowlane"
Square Footage: 233
Priced under: $11,800

This is a budget version of a big "Lillevilla" cabin. Just a bit smaller, still with 3 rooms but without a loft. The price is almost 30% less, so take a plunge and contact the manufacturer. This is one of the most affordable granny pod kits!
Tiny Log Cabin Kit – "Mooncliff"
Square Footage: 164
Priced under: $7,890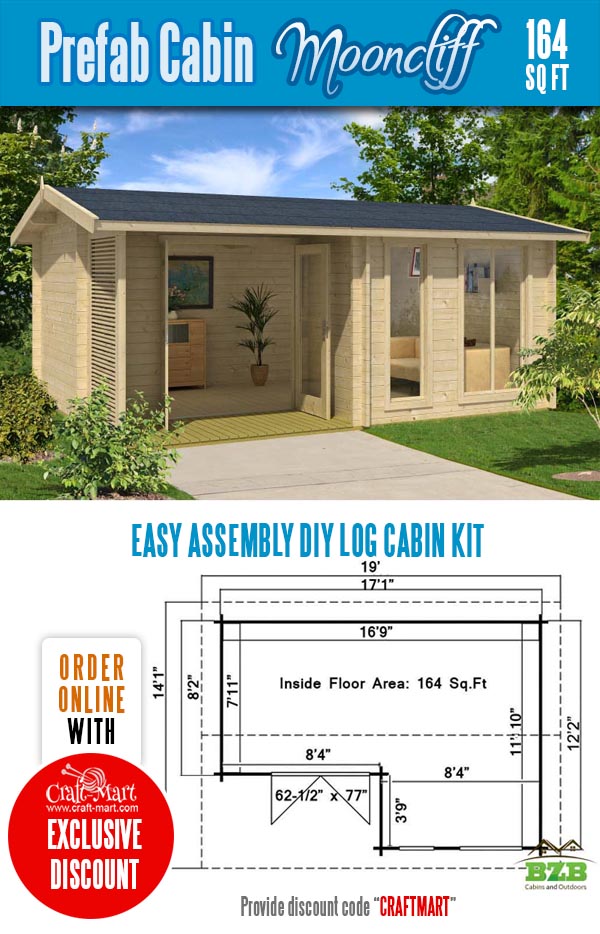 Large windows and an inviting porch make this cabin super cozy. If you are intended to use it as a guest house, be warned – guests will not want to leave! This is one of the most elegant contemporary DIY log cabin kits in this collection.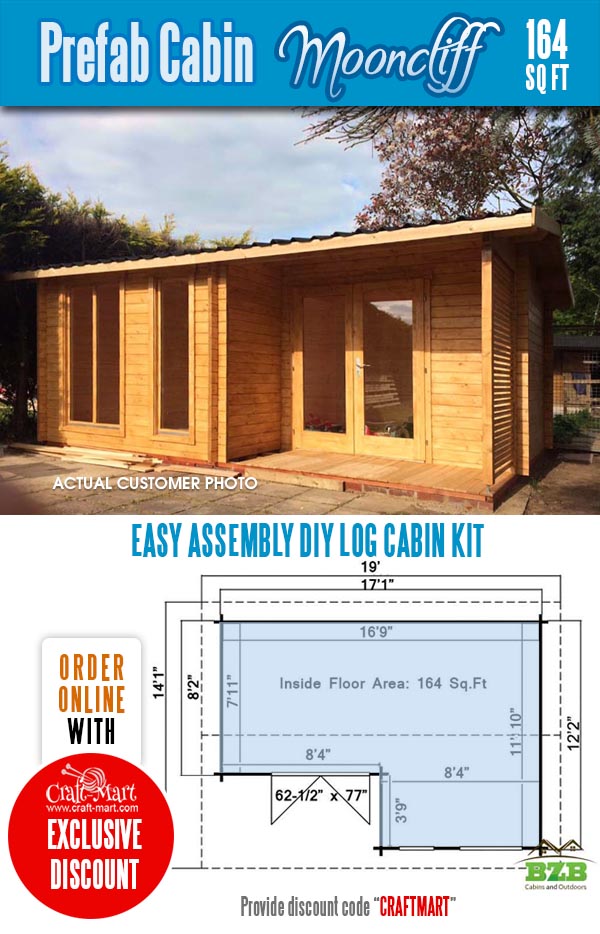 Pool House Kit – "Pinecrest"
Square Footage: 123
Priced under: $6,250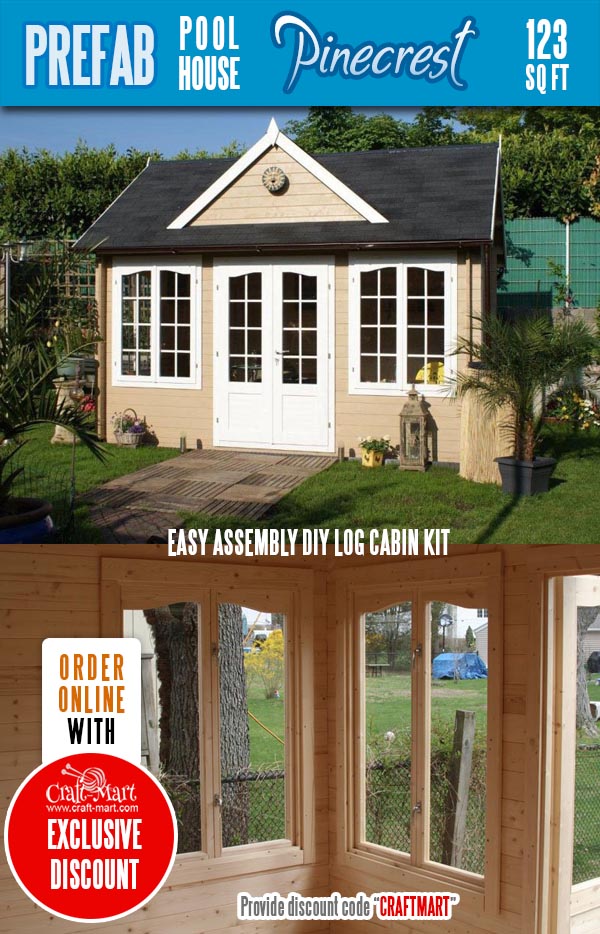 You absolutely do not have to have a pool in order to get this pool house! You may call it a Tea House or whatever you'd like. Add a touch of elegance to your beautiful garden! Invite your friends to have a tea party with biscuits or host a craft party.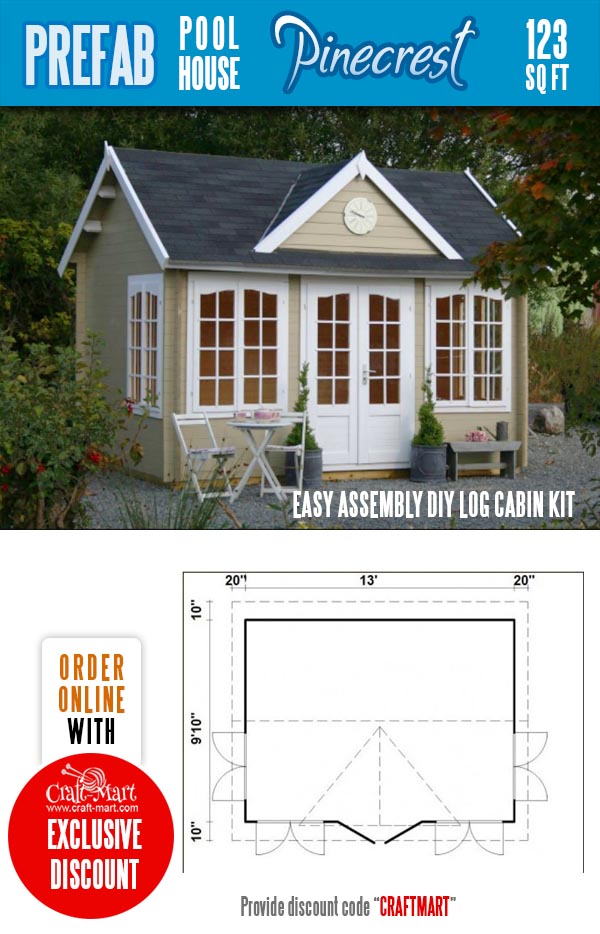 Soon you'll be treated like royalty in your circles. Is it worth $6,250 (log cabin cost)? You decide!
Small Log Cabin – "Starlight"
Square Footage: 237
Priced under: $17,900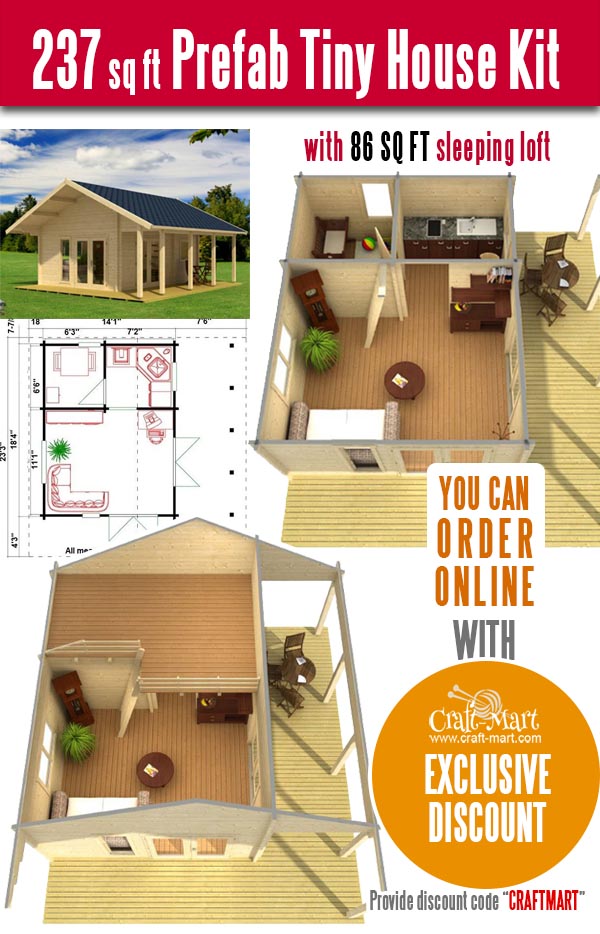 This tiny 3-room cabin with a loft is smaller than the big "Lillevilla" of 292 Sq Ft but costs $1,000 more! Why is that? The roof of the "Starlight" is stretching over not only the gable side but also over the large porch on the right side. Thus, the inside area is smaller but the total square footage is greater. The mystery is solved! If you spend a lot of time on your porch, then get the "Starlight."
Get Craft-Mart Exclusive Discount on BZB products by submitting this form!
Craft-Mart worked out this exclusive deal with "BZB Cabins and Outdoors" for Craft-Mart.com visitors only!
To receive an exclusive discount of $75, please, either mention "CRAFTMART" discount code to "BZB Cabins and Outdoors" representative or submit the form below.
*Your email address will NOT be used for spamming.
---
In case you are looking for something more unique, here is our special collection of US-made wooden yurt kits that you can assemble in 3-5 days.
---
Out of many people who would want to buy log cabins, a growing percentage of handy folks end up building their own unique tiny cabins. Here is a pretty unusual collection of small rustic cabin plans and granny pod plans that come with detailed step-by-step assembly instructions and building costs. Many plans are very interesting and surprisingly affordable. Also, check out the amazing advantages of building round homes.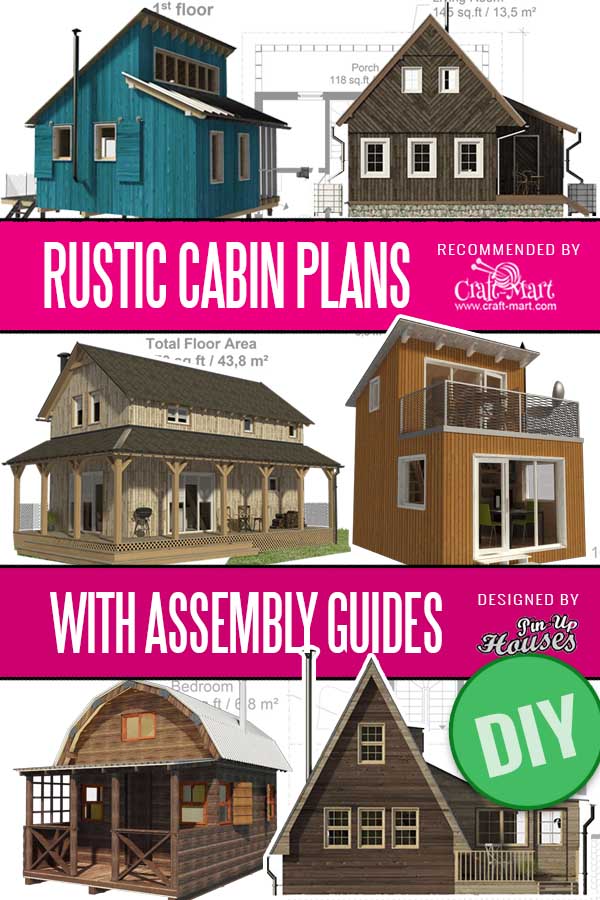 Read here about really cool prefabricated and assembled smart granny pods with all appliances included.