For many of us, drawing, knitting, or working on simple & quick crochet projects while watching TV shows are and always be a huge part of our daily life. Most importantly, knowing how to make things with our own hands can make life easier, especially during hard times.
Naturally, having basic skills for making clothes, growing and preparing food, shopping for healthy food, building small cabins, and even decorating them by hand is essential. We also try to make it fun and easy.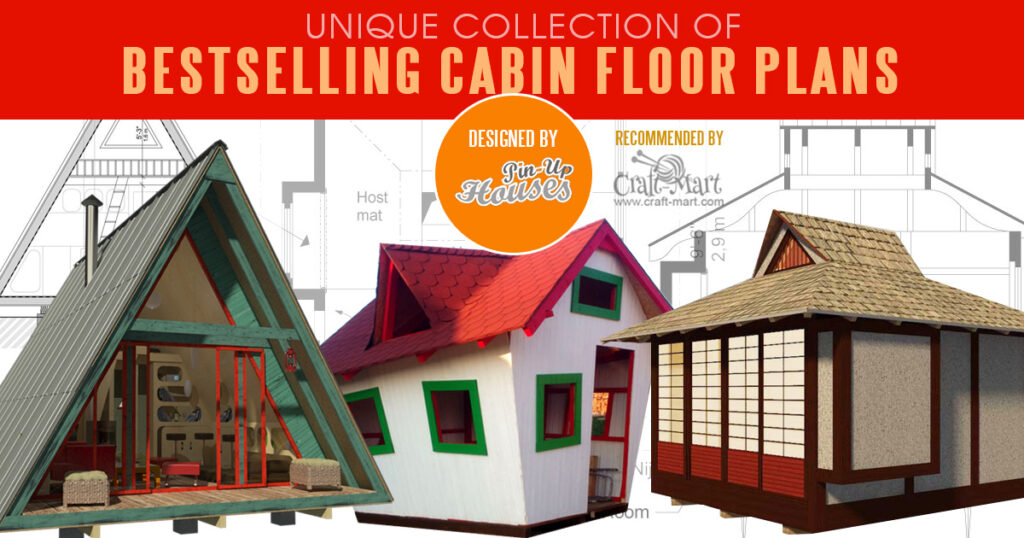 A pretty sizable part of our blog is dedicated to useful crochet and knitting project tutorials using the most effective techniques. Many of our crochet patterns for beginners are unique yet suitable for crochet beginners. Knitting tutorials are based on a very economical and effective style developed in Europe.
Below is a very brief list of our most popular quick Crochet projects and Arts & Crafts tutorials.
*However, this is definitely not just a crochet, arts, and crafts ideas website.
Scroll to the bottom for a list of our most popular Tiny Homes, Cabins, Wooden Yurts, & Granny Pods posts.
Out of all Quick Crochet Projects, this one is our most popular! Such amazing rich texture is created using only basic but at the same time highly decorative crochet stitches. Most importantly, you would use an easy one-row repeat for the whole blanket.
Consequently, it is one of the easiest crochet baby blanket patterns. A FREE downloadable version of this pattern and a video tutorial can be found here.
Besides the quick crochet projects featured above, we have a series of other crochet tutorials. Many of our crochet patterns are unique and not found anywhere else.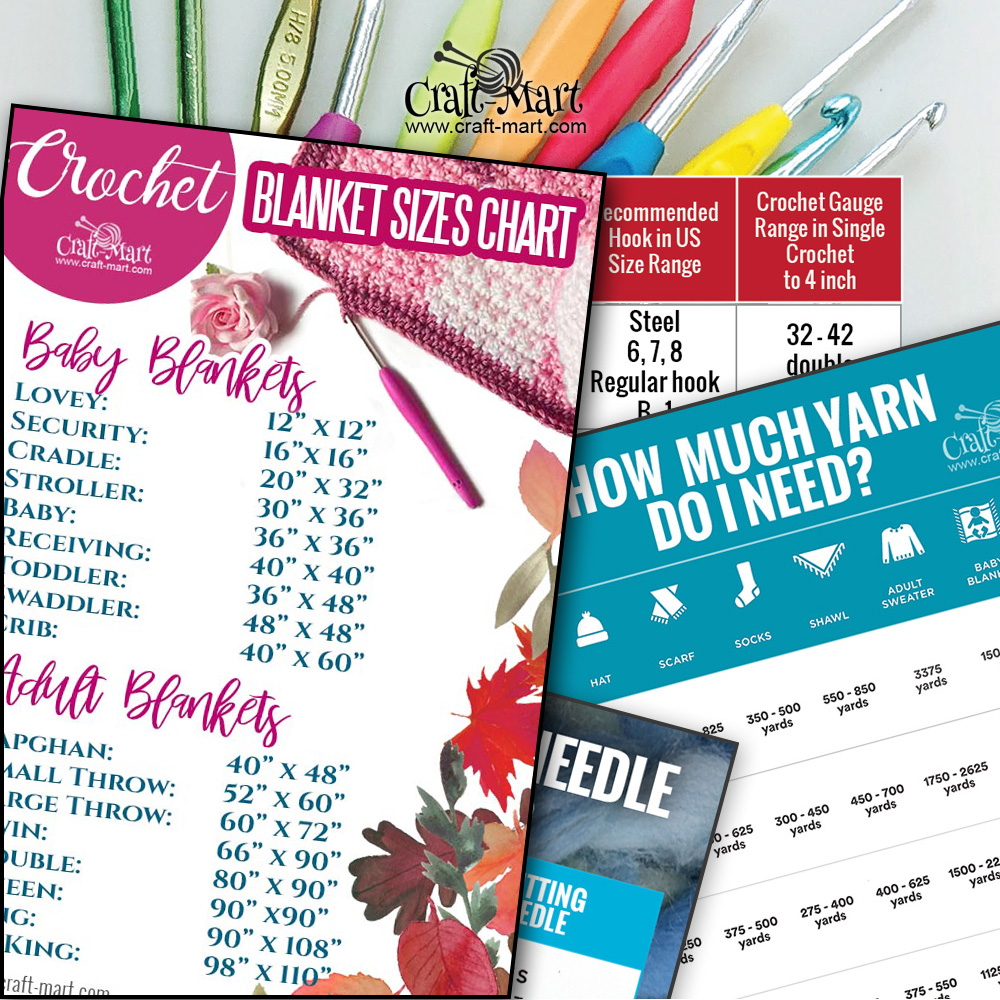 When you start looking for a correct adult or baby blanket size chart online, it may become confusing quickly as certain blankets are listed with slightly different measurements. This is true, especially for baby blankets. How to choose the best crochet yarn, crochet hooks… Read more here…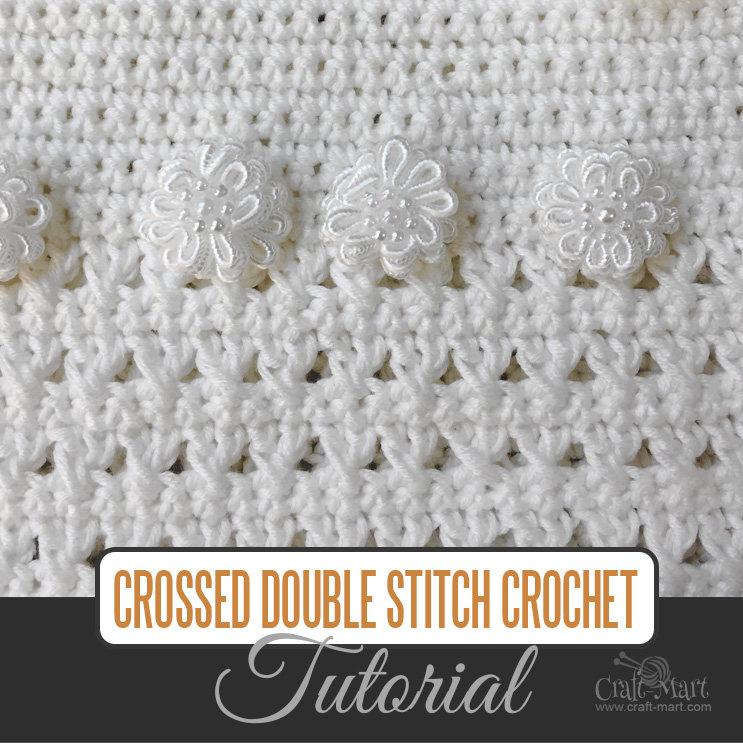 This simple cotton crochet pattern is a beautiful addition to your toolbox. Crossed Double Crochet Stitch (also called criss-cross stitch) is a product of a small modification to a basic double crochet stitch.
Why should you learn Crossed Double Crochet Stitch and what is great about it?
It is a very easy crochet stitch to learn;
Crossed Double crochet stitch only uses 2 basic crochet stitches;
With an easy repeat of 2 rows, it is fast to learn and master;
It is truly reversible;
Its lacy texture makes it great for summer crochet tops and dresses, especially made with cotton yarn.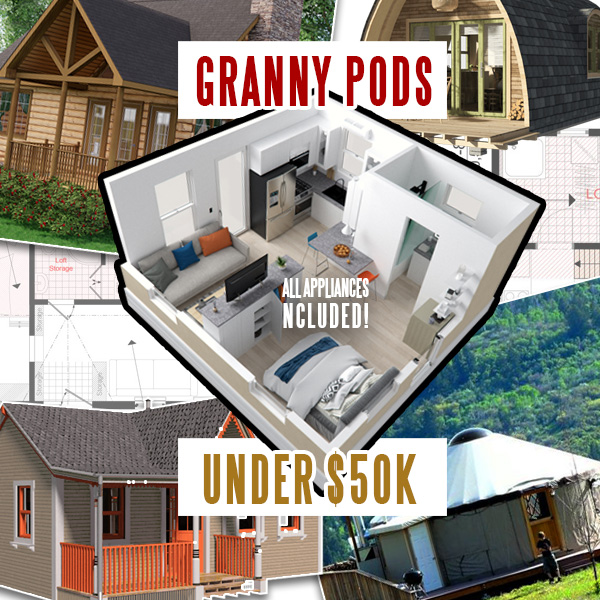 Get in line for these amazing tiny granny pods for only $50K with all appliances included! Reserve yours now or if you need your granny cottage immediately, read our post to find out about the best alternatives.
Don't delay! Granny Flats and Cottages are quickly becoming the only affordable option for retired people.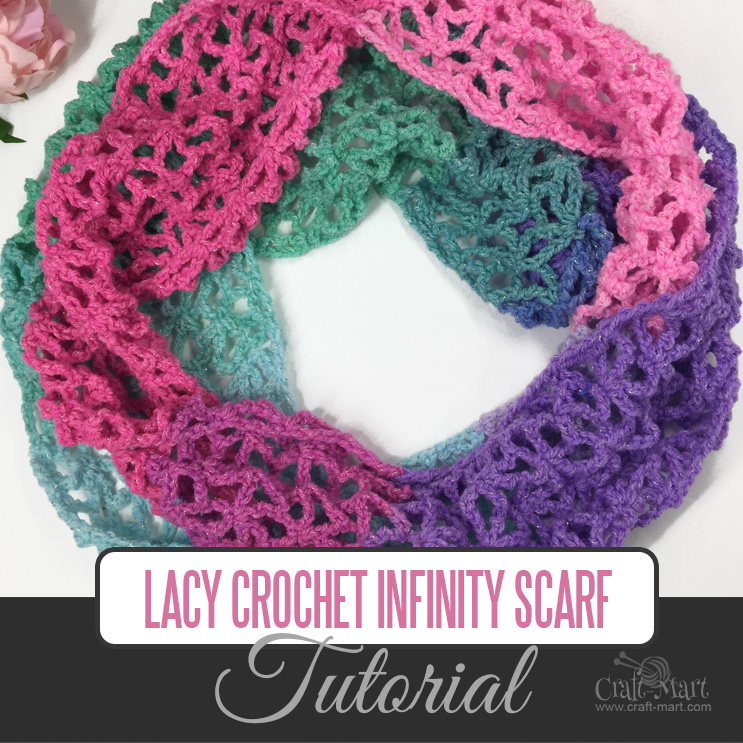 What would you love about this infinity scarf quick crochet project:
First of all, it only uses three basic crochet stitches;
Second, it is suitable for beginners;
Third, it is truly reversible;
Fourth, it is a 1-skein project
Fifth, you can crochet it in one evening.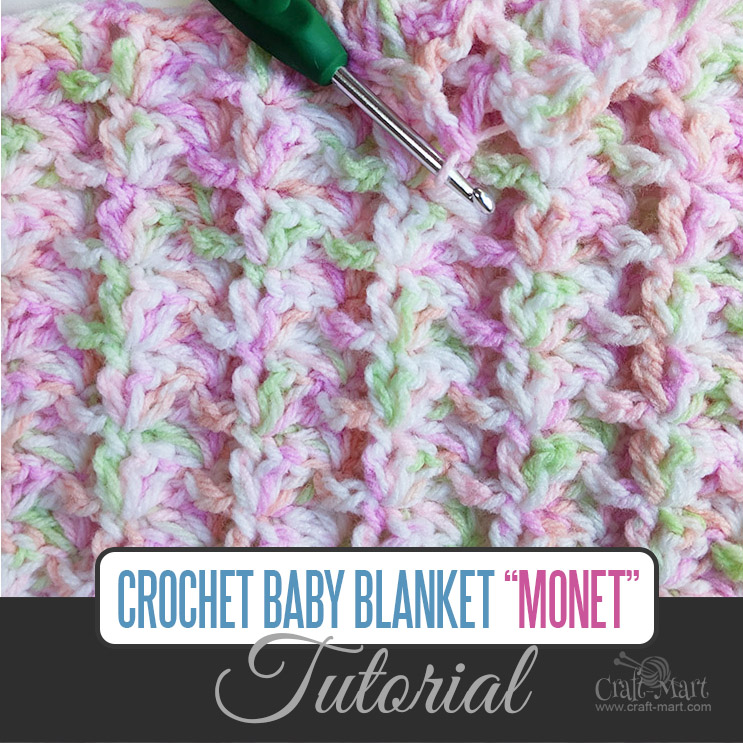 This unique crochet baby blanket pattern "Monet" was inspired by the colors of Bernat Blanket yarn 'TinyTulips" which is perfect for a quick baby shower present.
Our unique baby blanket crochet stitch is fast to master with a video tutorial. Bernat Baby Sport yarn is widely available in a variety of colors.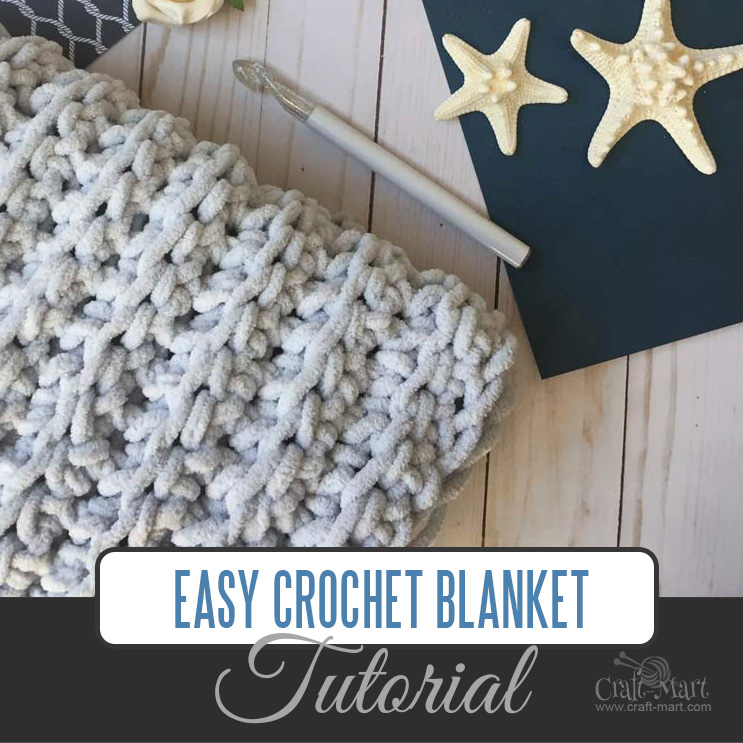 Why choose this particular pattern out of all other Bernat blanket yarn patterns? Simply because it uses the best crochet yarn that is perfect for working on easy crochet patterns for beginners. With a FREE printable version of this pattern and our video tutorial, you'll be able to complete this project literally in one evening! No kidding!
You may be wondering, "Is single crochet stitch too easy and too simple to crochet a chunky blanket?" Not at all! With the genius twist on this basic crochet stitch, we will show you how to create a wonderful chunky ribbed crochet blanket in no time. Consequently, it is one of our most popular patterns.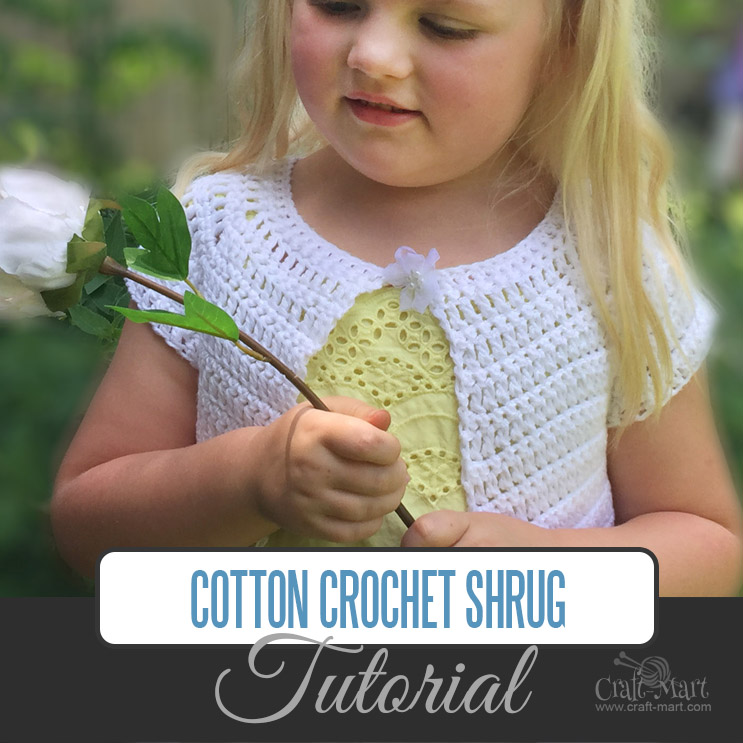 Easy cotton crochet shrug may not be on your list if you are a beginner. On the other hand, it is a pretty easy project if you are familiar with a few basic crochet stitches. As an illustration, here are the stitches that are used for this crochet shrug:
chain;
half double crochet;
single crochet;
double crochet.
As you can see, these are very easy basic crochet stitches. In fact, if you grasp the basics of creating a simple yoke, you can crochet a cardigan in any style and size. Read more here…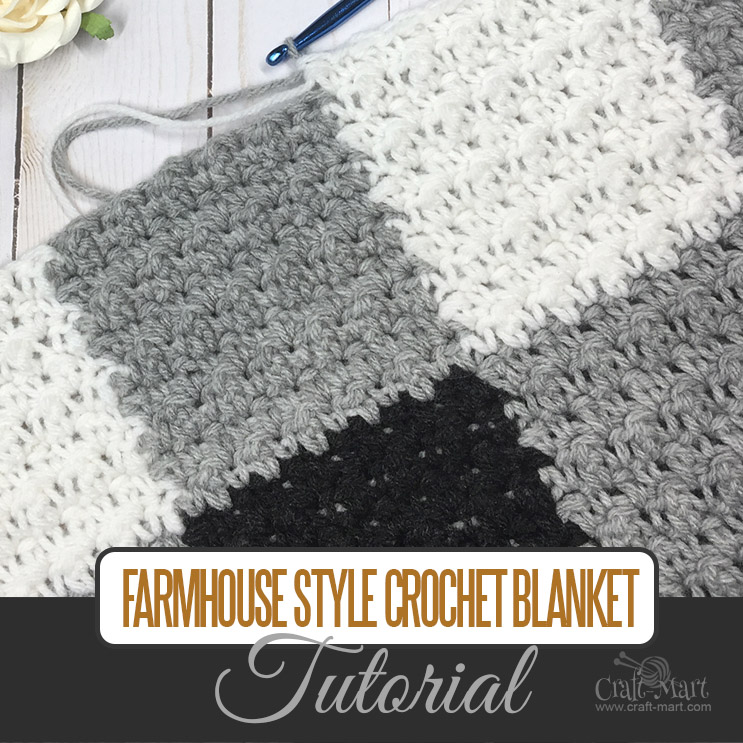 The idea for this easy crochet blanket pattern for beginners came from farmhouse color scheme decor inspiration. What if you could make a pretty crochet lap blanket to keep you and your loved ones warm on a cozy farmhouse porch?
Gingham or buffalo plaid design may seem complicated for a crochet pattern, but with our easy crochet blanket tutorial, you would master this technique very quickly.
Take a look at our blanket sizes chart post to calculate the appropriate dimensions of your future beautiful blanket…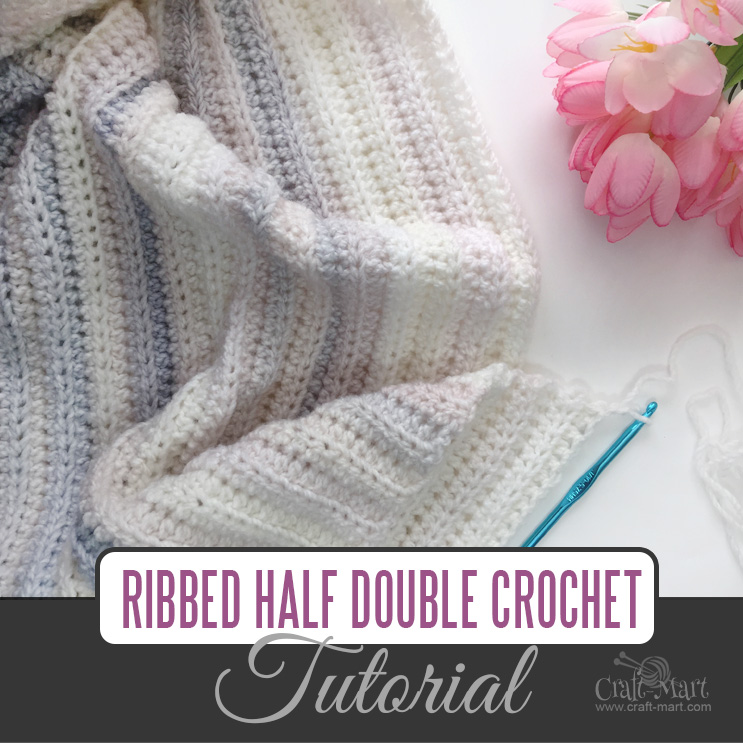 This baby blanket half-double crochet stitch pattern is super-easy and fun to learn. Most importantly, you will have a soft, squishy, warm blanket to warm up and welcome someone special into the world.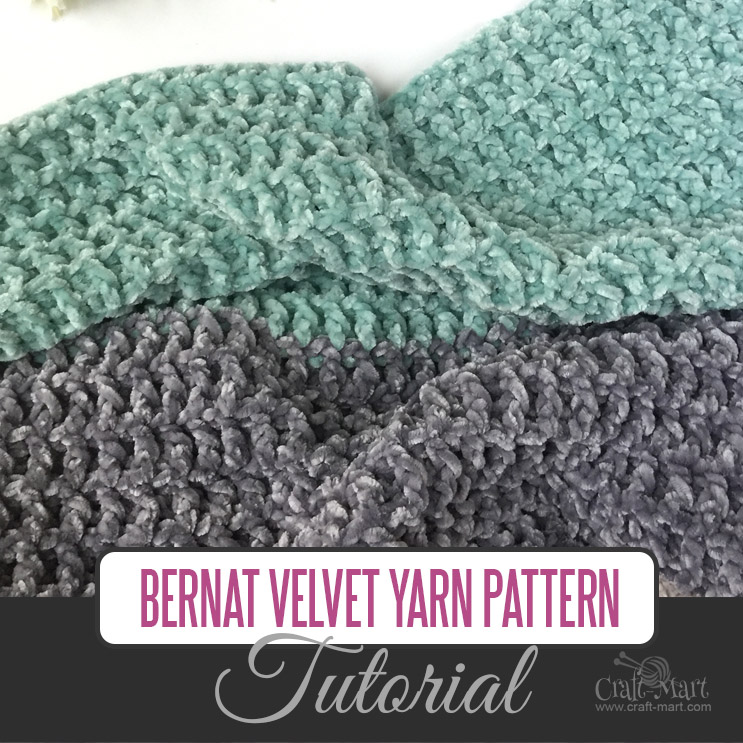 Even though BERNAT velvet yarn is not the easiest to work with, at the same time it is so soft that it quickly became one of the favorite yarns for crochet aficionados for a cuddly blanket. Therefore, if you've found some amazing velvet yarn colors, it is time to create an amazing crochet blanket!
Not sure about the blanket's size? Read our blanket sizes chart post…
The first thing to consider when you are picking a pattern and a hook to use, is the structure of this yarn. First of all, it is similar to a bottle brush in texture: one strong thread in the middle and a myriad of tiny little 'bristles' that create the velvet yarn strand. The second thing to remember, BERNAT velvet yarn is… Read More…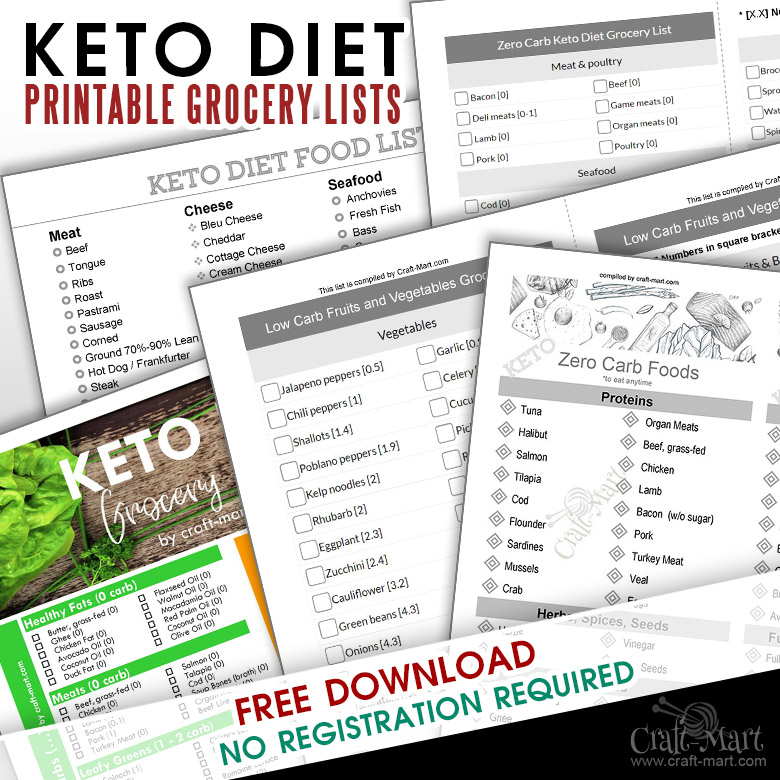 Why printable Keto grocery lists?
They are easier to use than mobile phone lists because you can see right away different groups of foods from low carb count through high count without scrolling.
General printable ketogenic diet food list (pdf)
to use a reference or your keto diet grocery list
Printable ZERO carb food list (pdf)
that will give you a clear just the foods with no carb content and the foods with less than 0.5 Carbs
Low-carb fruits and vegetables printable list (pdf)
for more confident Keto Diet shopping
Combined Zero Carb and Low Carb grocery shopping list (pdf)
that includes the most popular foods from all categories
Read about the KETO diet and get these lists here…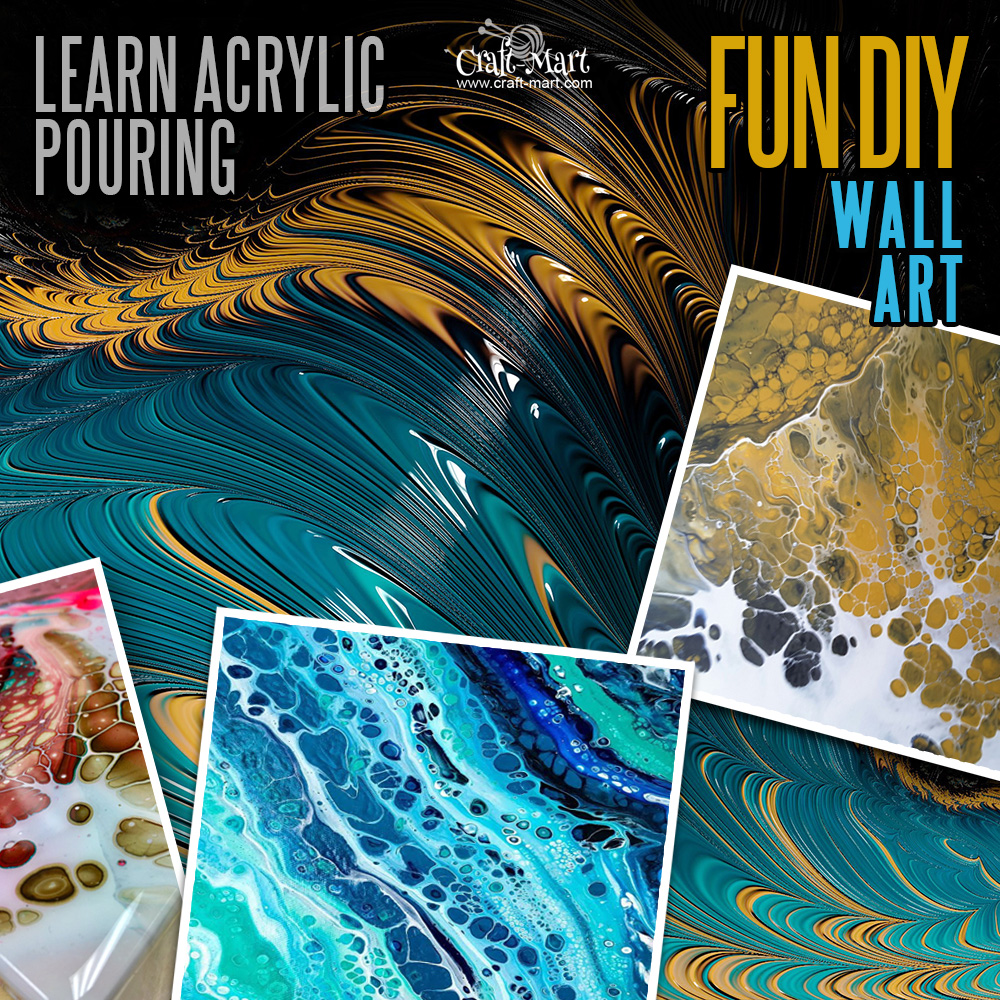 Tired of crochet projects? You can easily create amazingly colorful artwork by simply pouring paint on canvas, using special yet simple techniques. Many of those acrylic-pouring crafters call themselves pour painting or fluid artists. Some successfully sell their fluid art on Etsy, while others are just switching from coloring pages to something a bit more creative yet still relaxing and don't care much about an art career.
We collected a few pour painting tutorials right here… If paint pouring sounds too simplistic for you, take a look at our collection of the best painting ideas on canvas for beginners… or step-by-step tutorials on how to draw a deer, a rose, and more…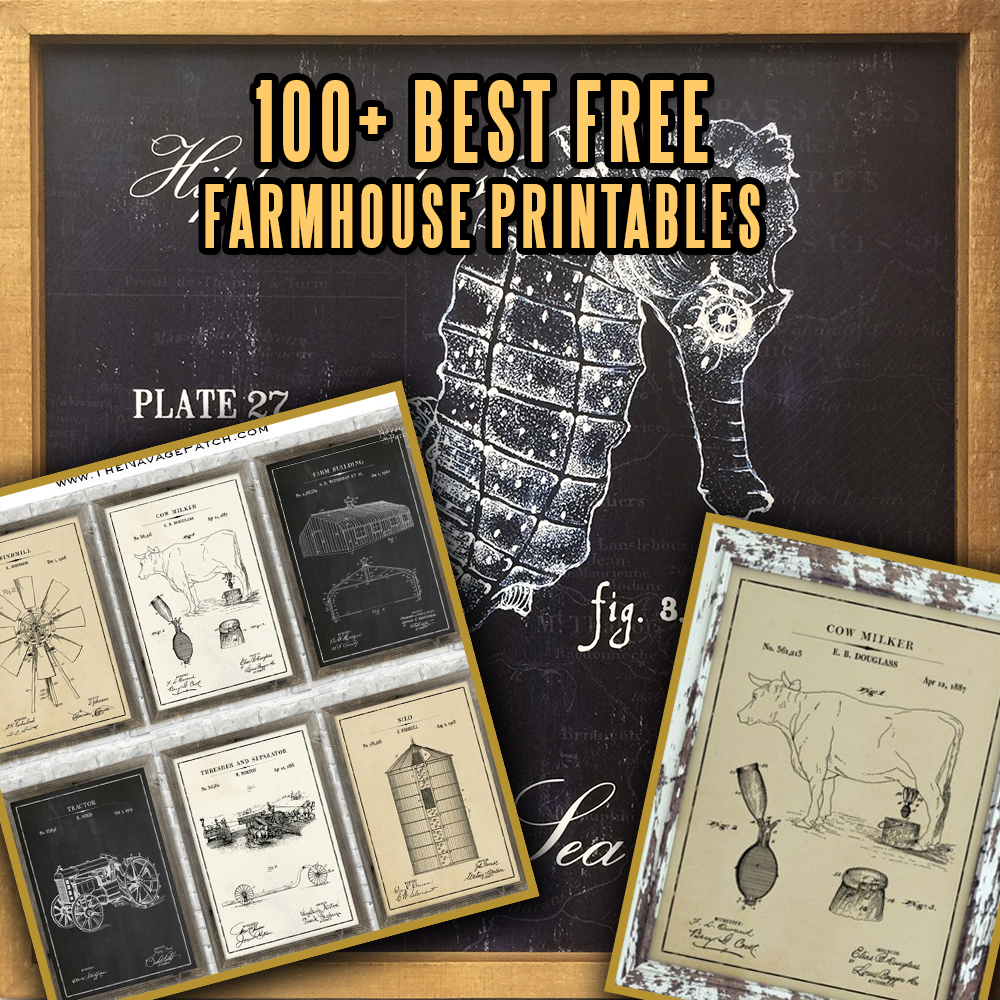 One of the quickest ways to add farmhouse style and flavor to any interior is to decorate with free rustic wall art printables that you can download and print yourself or take to a local store. Any frame would work: you can repurpose some of your antique finds, buy simple black frames at IKEA, or upcycle pallet wood to make your own.
Our team browsed hundreds of free and not-so-free printables and came up with a collection of the BEST FREE FARMHOUSE PRINTABLES for home decor available. We checked all the sites for the authenticity of the prints they are offering, evaluated the ease and quality of downloads, and made sure that all the links are current and working. Get them here…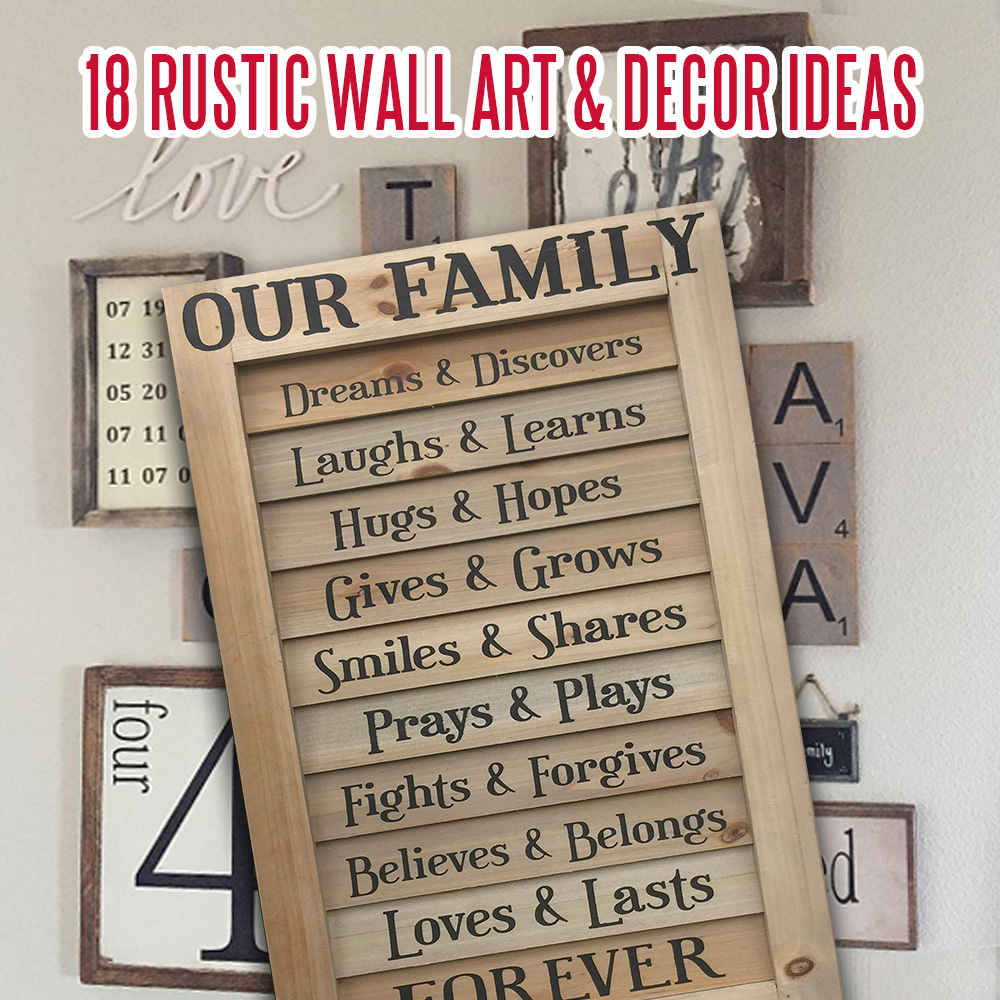 Rustic decor gives us a sense of connection to the past, our family history, and our roots.
Rustic wall decor teaches a new generation art of reclaiming beautiful things instead of throwing them away.
It allows everyone to create a home atmosphere that is warm, welcoming, and inspiring.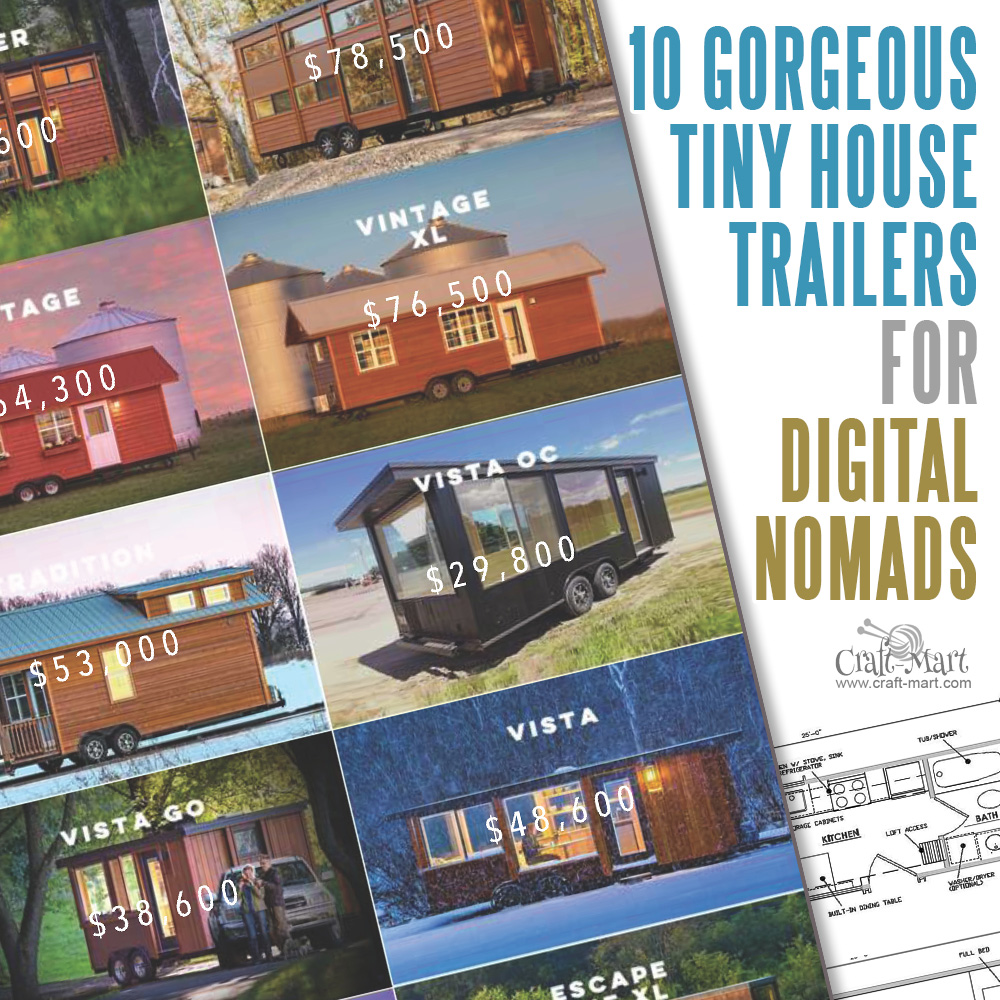 Nomad or not, you have to see these tiny house trailers if you have even the "tiniest" plan to go "tiny" someday. Maybe, before deciding to simplify your life, you are doing your research about the pros and cons of tiny living. Check out these amazing tiny homes on trailers here…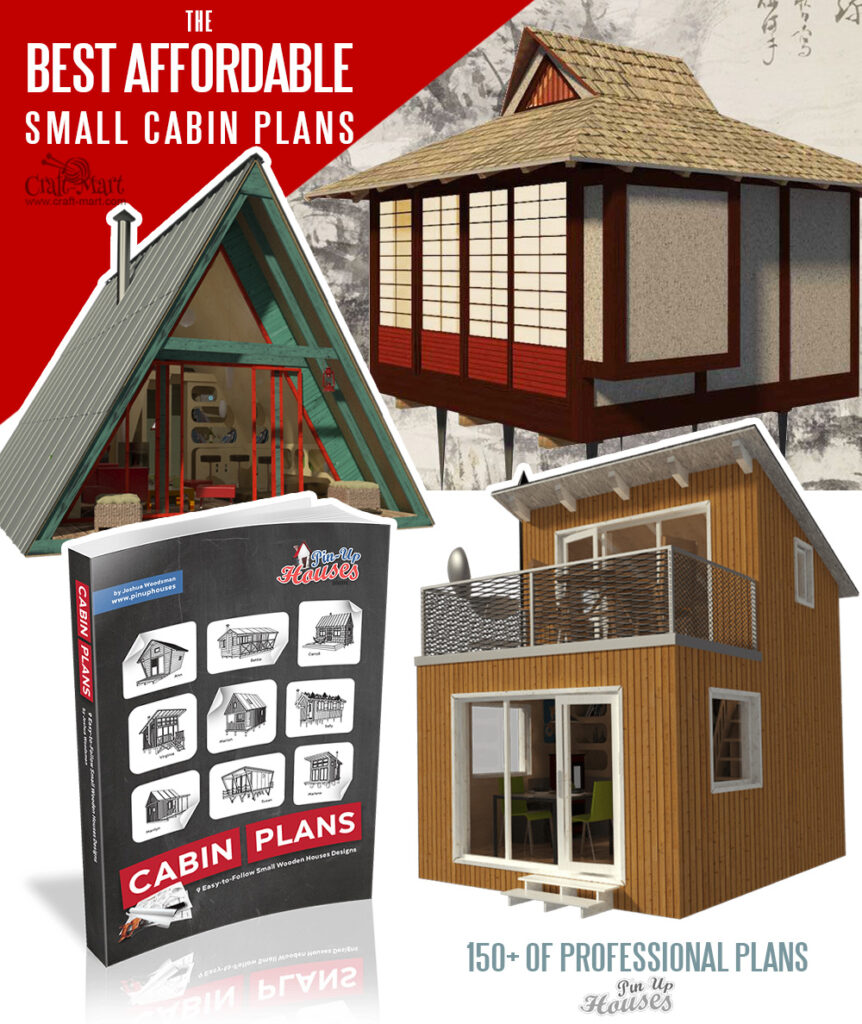 Small cabin plans are a hot commodity. Many of us are dreaming about building a custom tiny house with our own hands while looking for a pretty simple project that would be easy to handle.
Small and simple cabin plans with a loft and a porch for vacation purposes are getting ahead of hunting cabin plans with the number of hunters decreasing each year.
We have collected pretty unique cabin plans ranging from tiny to small in size with detailed architectural drawings that also include a list of materials. The cost to build a tiny house or a cabin is based on the actual experience of the authors of these simple cabin plans. Take a look at the best-selling tiny house and cabin plans here and A-frame plans here…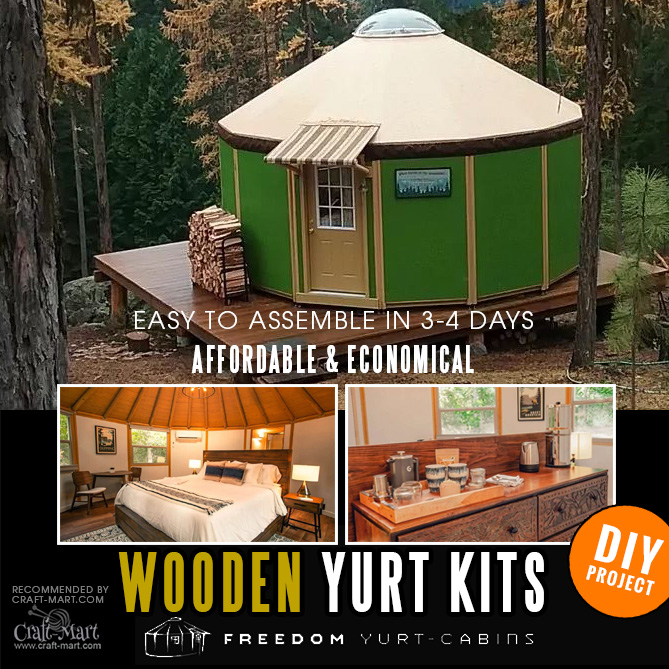 After Granny Pods, these wooden Yurt Kits is the most popular category on our blog. Historically speaking, yurts are portable large round houses with thin wooden frames that were used by the nomadic tribes in Asia. Discover five important advantages of wooden round houses over regular square ones!
Naturally, they are a lot more authentic, beautifully decorated yurts for sale there than in the US. However, if you are handy, then decorating is not going to be a problem. With some of the craft skills that we mention in our blog, assembling and decorating these affordable round houses can be a lot of fun! Read more here…