This tiny home builders directory covers mostly US and Canada. On the bottom of the page, you'll find a 25+ listing of tiny home builders and designers in EU and other parts of the World.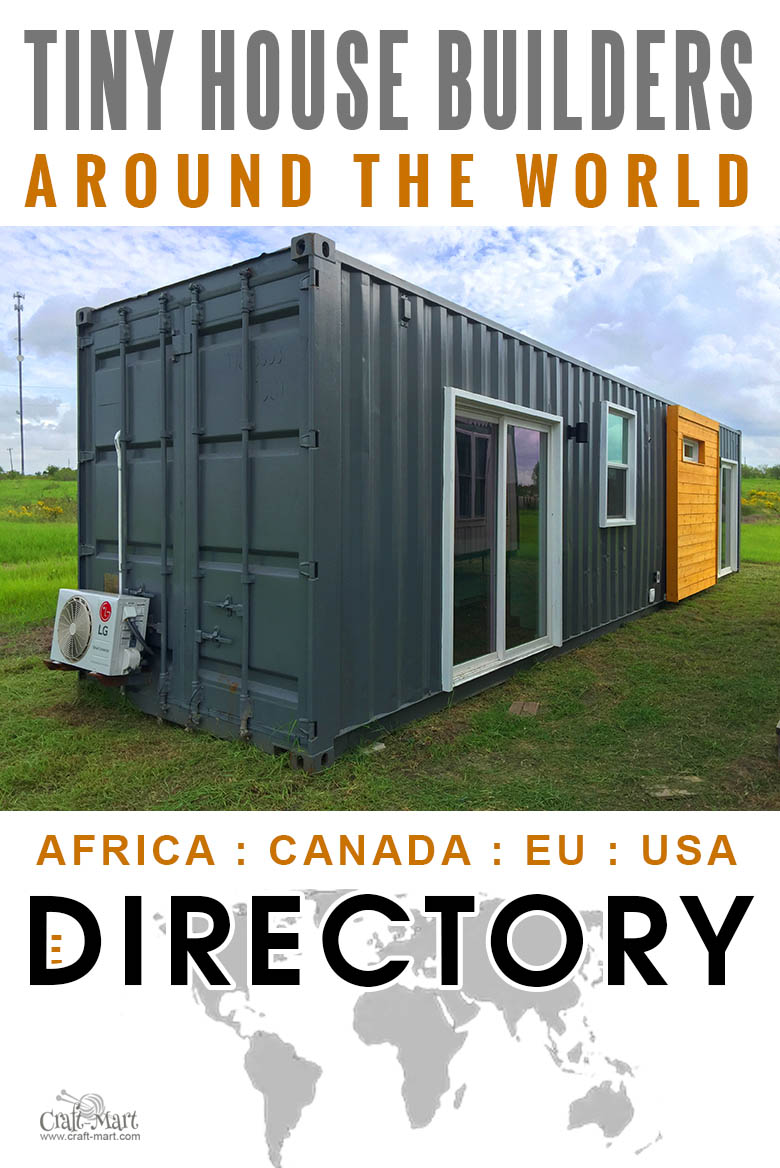 If you live in Texas, Washington, Oregon, Colorado, and Tennessee (or in close proximity to these states) you'll have a lot more options. In many areas, local laws are often not tiny homes friendly. Do some research before getting serious about your tiny dream home.
For example, Texas has a very affordable real estate but high property taxes. So, in 15-20 years you'll end up paying the same amount in property taxes as your original home purchasing price.
What's the solution for Texans?
Buying or renting a small piece of land where you are allowed to put your tiny house.
Buying a tiny house trailer (on wheels) under 399 SQ FT to avoid paying real estate property taxes.
Find one of such tiny home villages near you and talk to the homeowners there. Experience tiny living first-hand: book a weekend in a tiny house through Airbnb and see what works for you and what does not.
Many local tiny house builders work with tiny house communities (villages) that are sprouting everywhere. Check out what is the monthly rent to park your tiny home there and what is included (utilities, water, wi-fi, etc)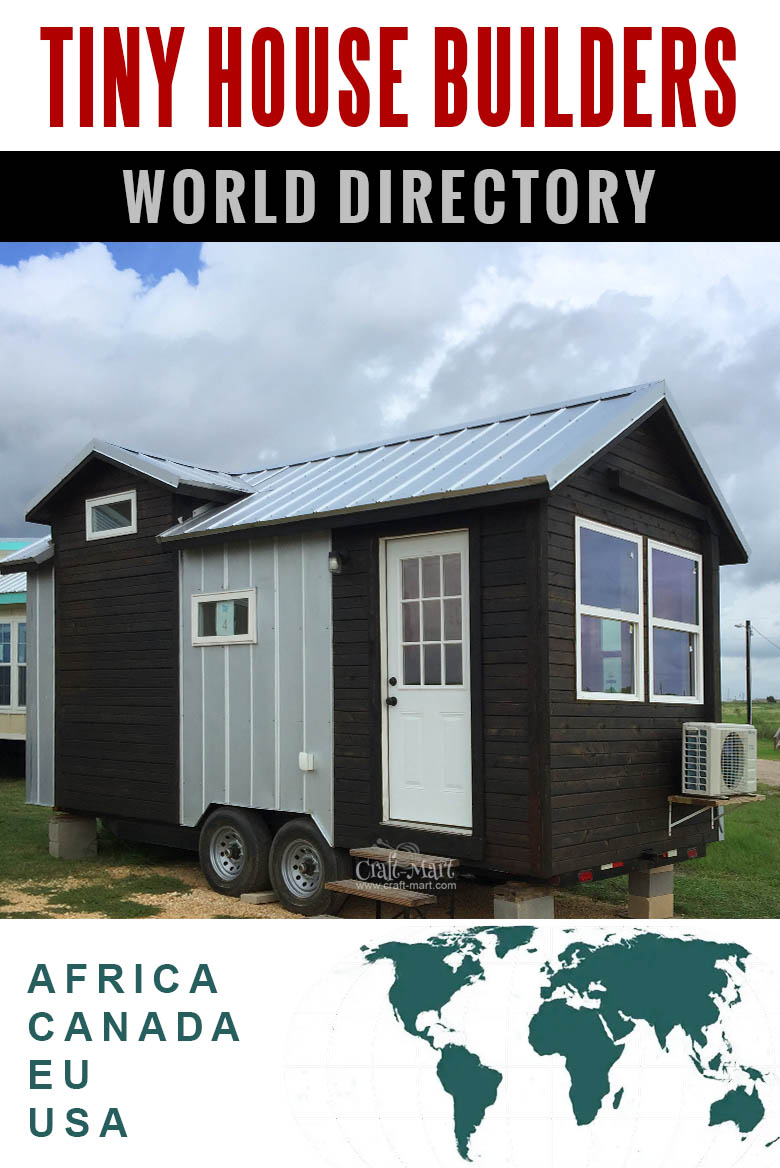 Finding a perfect Tiny House Builder
Building a perfect tiny house requires a different mindset that regular home builders may not have. Make sure your builder has an actual experience with tiny houses (the ones that are under 399 SQ FT).
A company that deals with all sorts of constructions projects would not be the best choice for building a tiny house trailer.  Why? For the same reason, you would not go to the general practitioner if you need to deal with dental or eye problems.
Don't forget to check on the delivery cost. Some tiny house builders have a flat delivery fee while others may charge by the mile.

However, even with highly-specialized tiny house builders don't forget to ask these questions:
Does your tiny house model comply with the width requirements to be towed on all highways?
How house trailer structure is designed for withstanding mobility and extreme weather?
What measures the did builder undertake to prevent mold problems from extreme humidity?
What kind of windows are installed: single pane or double pane?
How easy it will be to replace the installed appliances?
Can this house trailer be modified to be completely off the grid (in case of the natural disaster)?
Tiny House DIY Options
If you think you can handle some of the work, ask the builder if they can give you a quote only for things that you cannot do on your own. There are a few tiny home builders that actually specialize in these kinds of DIY kits.
GreenPod Waterhaus

When to Chose Local Tiny Home Builders
Supporting your local small businesses is always commendable but what if they don't offer what you really need? It's worth talking to them anyway. Often they would be willing to compromise on some details but don't expect them to change the whole design just for you.
The reason that some of them are offering tiny house trailers at such attractive prices is simple. All the plans and material specifications are made and paid for, all the building materials, tools, appliances, etc. are already sourced at a volume discount. Any custom changes break the established workflow, consume additional time, and could instantly raise the price for an otherwise really affordable house.
GreenPod Container Home

On the other hand, the global economy with online ordering provides so many different options that supporting your local builder that you are not 100% happy with would be foolish.
Nowadays, not only consumers have plenty of opportunities but also the builders. If they are serious about their business then you will see this right on their websites.
You wouldn't want to go with a local garage-based one-man operation that has a one-page FB account with a fax number instead of a normal e-commerce website, right? Our tiny house builders directory doesn't have a lot of these wanna-be-bulders (perhaps only a couple). Older tiny builders directories contain close to 25% of "dead" links.
Here is the directory. We'd appreciate your suggestions on improving it. If you know of any tiny house builders that are not included here, please, let us know through a contact form.
Tiny House Directory Quick Links
---
---
Tiny House Builders List
---
USA
Alabama
Alaska
Arizona
California
Colorado
DC
Florida
Georgia
Hawaii
Idaho
Illinois
Indiana
Kansas
Kentucky
Louisiana
Massachusetts
Maine
Michigan
Minnesota
Missouri
Montana
Nevada
New Mexico
New Hampshire
New York
North Carolina
Ohio
Oregon
Pennsylvania
South Carolina
Tennessee
Texas
Utah
Vermont
Virginia
Washington
Wisconsin
Wyoming
---
Canada
Rhino Cubed – A Punk Rock Shipping Container Tiny House

---
EU
Austria
Belgium
Ark Shelter
One of the most aesthetically pleasing tiny house with huge panoramic windows. The minimalist design blends in with the landscape and lets you enjoy nature by becoming part of it.
France
Germany
Netherlands
Woonpioners
Dutch clean tiny house designs for any taste! Huge windows, elegant architecture – a must see small house builder in EU!
Tiny House MV MiniVilla 1.0 and 2.0

United Kingdom
---
Africa
South Africa
---
Available Worldwide