The Best Log Cabin Kit (Granny Pod Kit) – "Lillevilla"
Square Footage: 292
Priced under: $16,900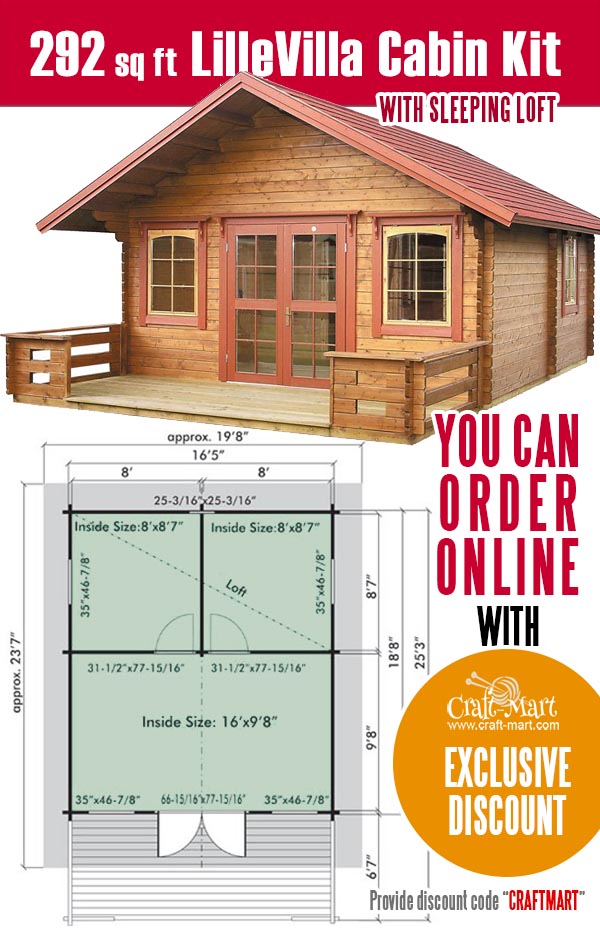 The "Lillevilla" cabin looks like a larger version of the "Dreamcatcher" model. Three rooms and a loft give enough space for using it as a weekend property or even for permanent living if this cabin will be used as a granny pod.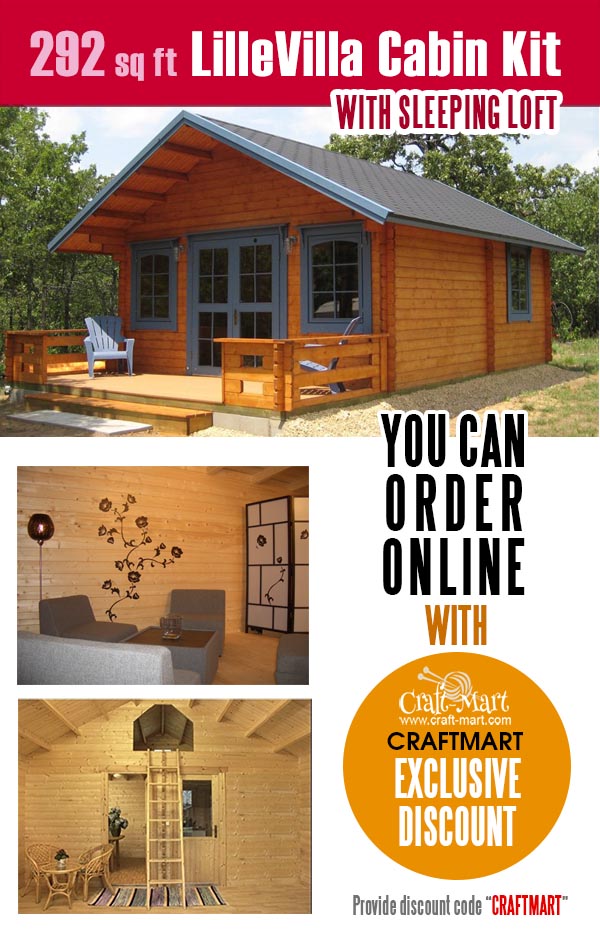 As we have mentioned above, close to 100,000 people Worldwide buy log cabins "Lillevilla" and "Lillevilla Retreat 2" making them the most popular wooden log cabins in this collection. With such an outstanding selling record, it's hard not to investigate this cabin and compare it with what local US cabin companies offer in a similar price range. Remember, "Lillevilla" and other models reviewed here are made in Finland and Germany and ready for DIY assembly.
Find out more about this granny pod kit here
Square Footage: 212
Priced under: $14,250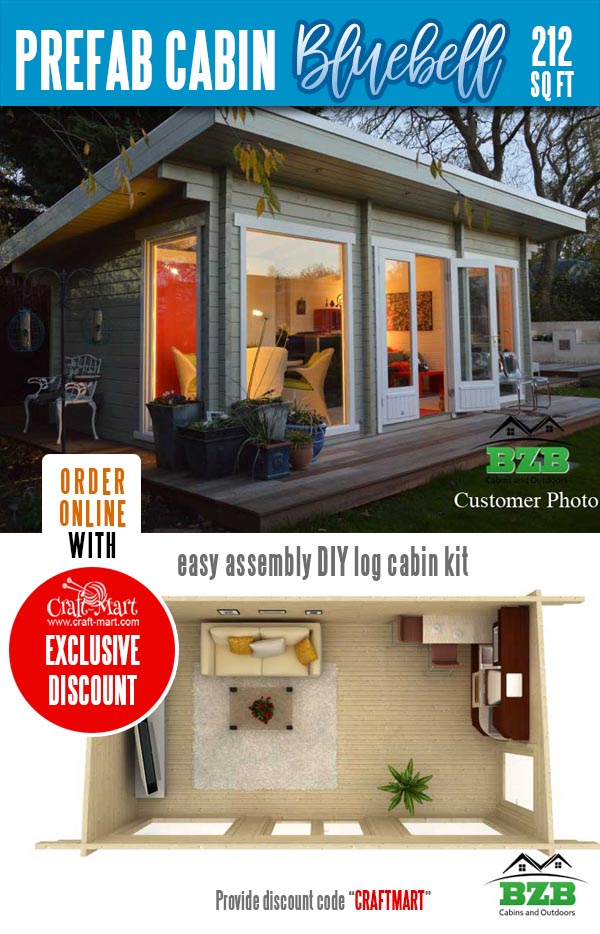 Sometimes your very own home becomes too noisy and you need a place to collect your thoughts or simply handle your home-based business without kids yelling around and dogs barking during important calls. Here is the solution to all your problems – the Bluebell office cabin! You can have all your business Zoom meetings here and even get a cup of cappuccino while relaxing on the deck.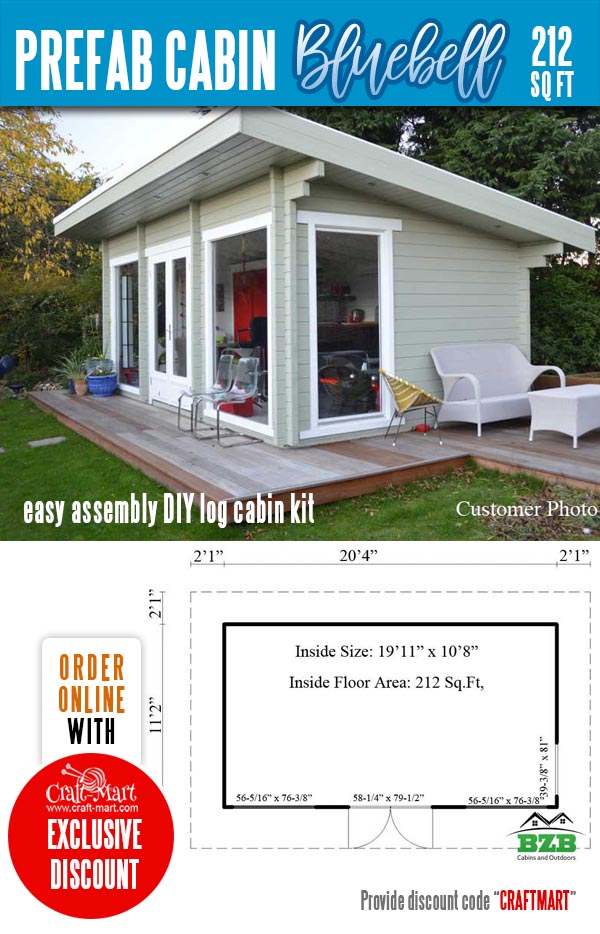 If it doesn't feel like office space, put a few nicely framed charts and motivational posters. With plenty of natural light coming from huge windows you'll dramatically increase your productivity by shooting emails at incredible speed. A couple of pictures above show how one of the customers who purchased the Bluebell prefab cabin kit created a perfect home office. You can easily do the same!
Square Footage: 233
Priced under: $9,950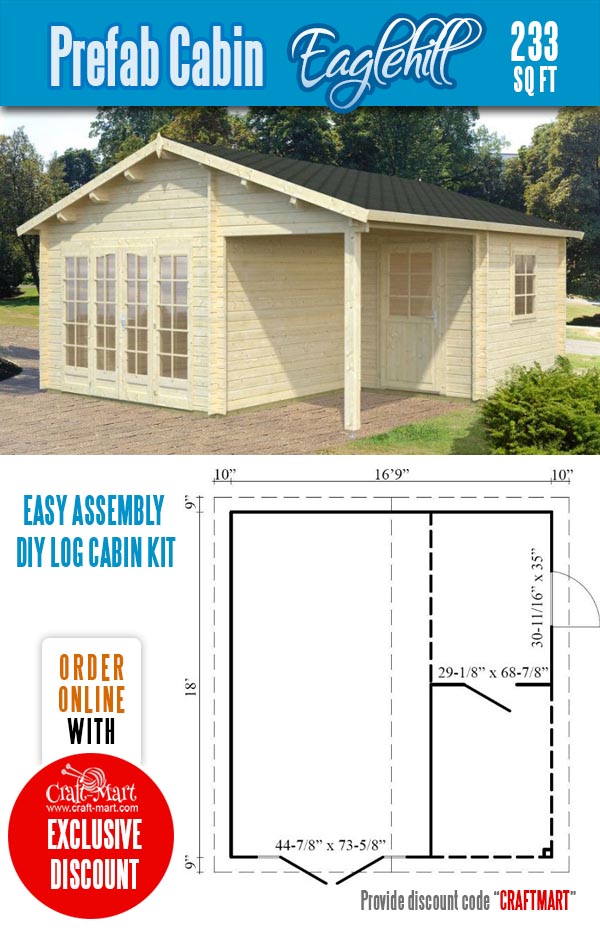 The tiny cabin Eaglehill has one great feature – french doors that provide a fair amount of light for the whole interior. Adding a couple more windows on other walls may help with a lack of natural light near the back wall. The cabin can be used for pretty much all imaginable activities: as a fishing cabin, a pool house, or a perfect she-shed.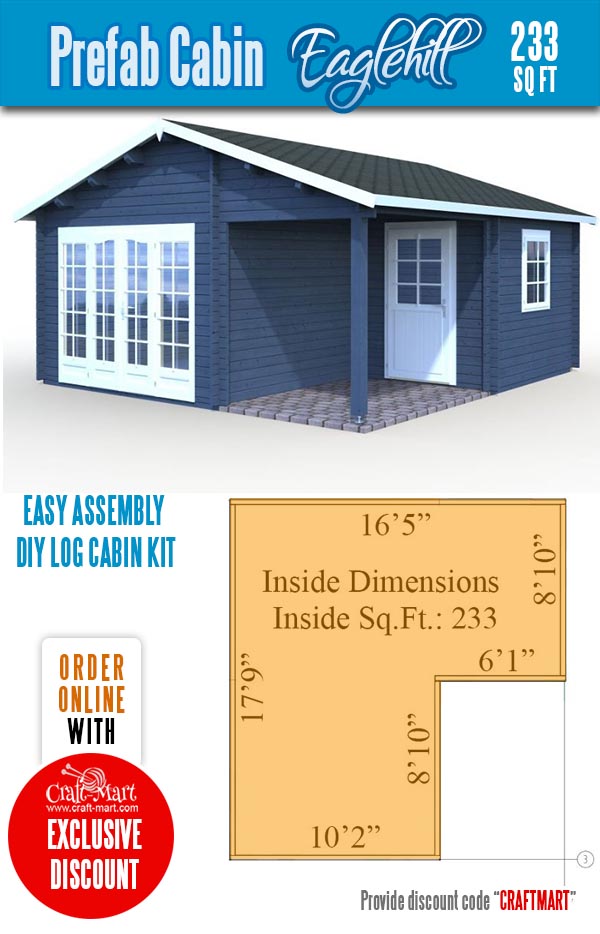 If the budget allows, a small bathroom and a kitchenette can be added to the back. The cabin kit itself is one of the easiest to assemble and usually takes 3-4 days for 2 adults to complete.
Priced under: $8,650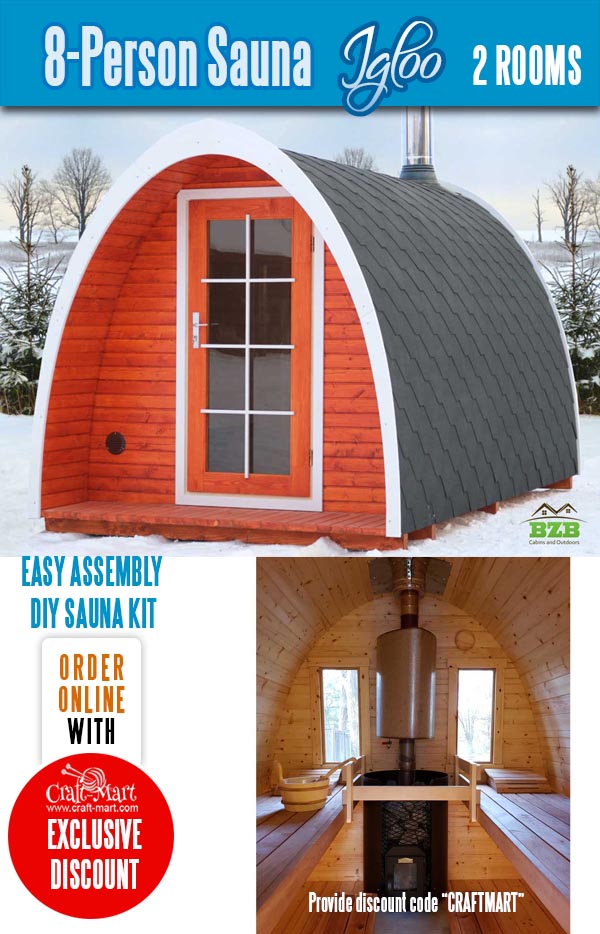 What Northern country is famous for its saunas? Finland! This Igloo Sauna is made by Finnish craftsmen that know exactly what they are doing. For Florida or Houston area residents, for example, building a Finnish sauna may sound ridiculous – for them, it feels just sauna outside for half of a year. For the rest of us unlucky ones without such marvelous weather, good folks from Finland hand-crafted this 2-room sauna.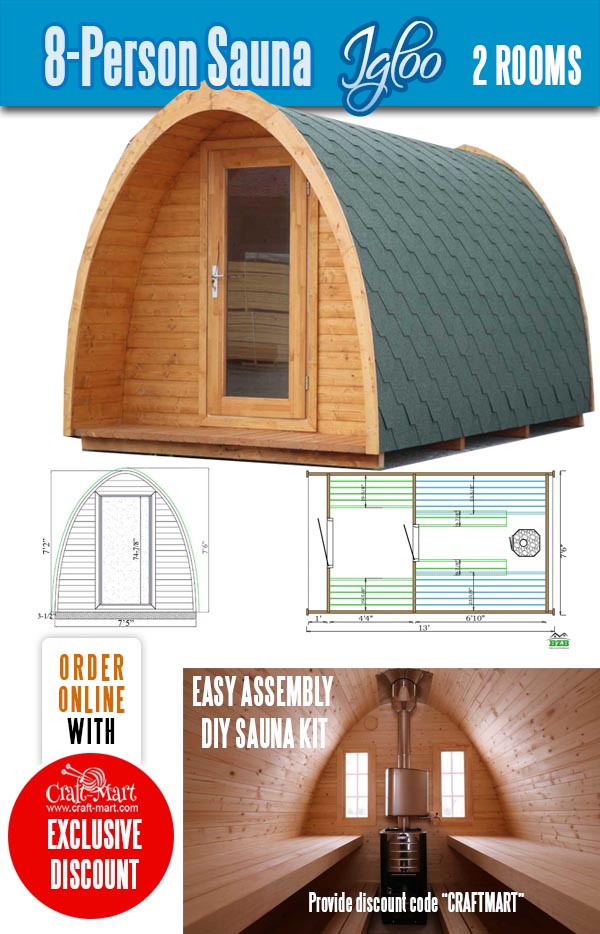 Can you get a sauna locally cheaper? Of course, there are plenty of choices for barrel-looking saunas almost as twice as cheap. What's the difference between them and this Finnish sauna?
Their units are mostly 2-person saunas while this Finnish sauna can accommodate 8 people;
Cheaper saunas are smaller in size and have only one room while this Finnish sauna has 2 rooms;
These cheap saunas do not have roofing protection while this Finnish one has asphalt shingles over the whole roof;