Add a workplace, art studio area, or perhaps even a Granny Pod when you buy one of these customizable modern prefab shed kits!
Summerwood Prefabricated Shed Kits & Cabins
In fact, Summerwood Products has been developing and also building architecturally styled garden sheds, house workshops, pool cabanas, garages, gazebos, playhouses, tiny cabins, and other small structures for more than 33 years. The range of designs covers the whole spectrum of style choices: from traditional classics to sleek and modern.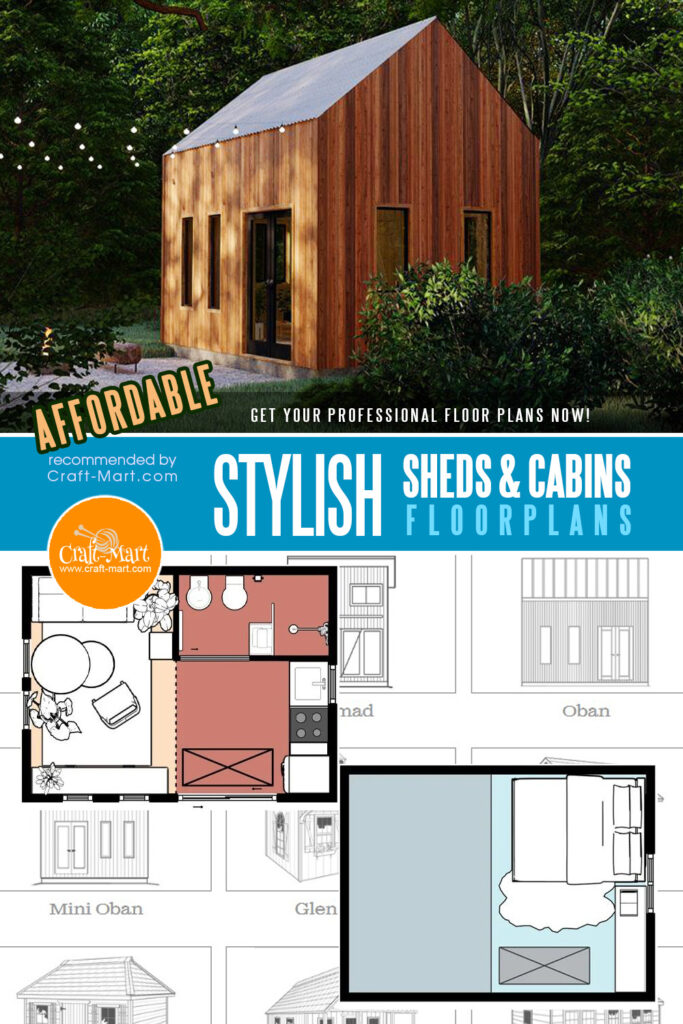 Summerwood ships its prefab cabin and shed kits throughout The United States and Canada. Also, their client list includes Landscape Architects and other professionals within an extensive roster of the company's finest clients.
Currently, the Summerwood team has 40+ members and more than thirteen thousand happy clients.
In case you have something different in mind, check out Summerwood's Custom Design Center and try creating your very own project. Moreover, you can share your wishes with the staff to have your design completed in no time!
Additionally, Summerwood supplies a variety of designs to fit your style preferences. They also offer do-it-yourself options like either pre-cut or pre-assembled kits.
For this reason, with such a large range of designs, it can be challenging to figure out where to start.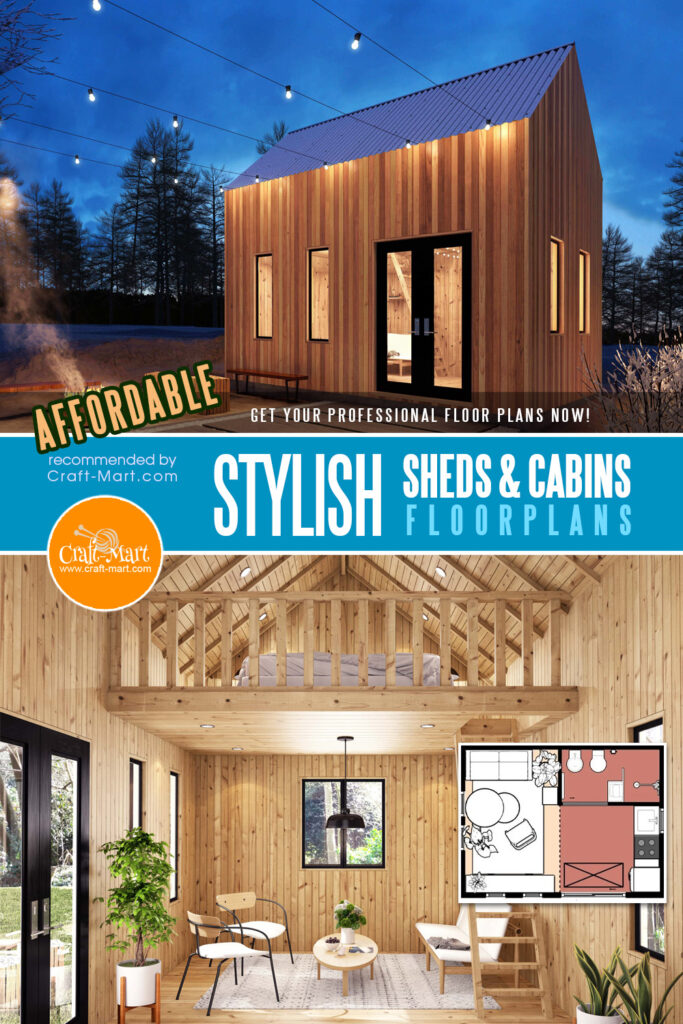 So, one of our favorites is the Oban tiny cabin – a good modern structure for any kind of yard landscape. With its very little roof covering overhang, flush doors, window settings, and also trimless corners, the Oban cabin can easily serve as a modern-day workshop or even a guest house.
Furthermore, before you'd get so excited, let's quickly look at the prices (Nov. 2022). The smallest variation of 8ft.x13ft. will cost you $19,176 pre-cut or $22,116 pre-assembled. A larger plan of 16ft.x20ft. (320 sq. ft.) is almost $50K pre-cut and $57K pre-assembled.
So, not super tiny prices for such tiny structures… but still affordable for some locations.
Prefab "Modern-Shed" Kits – Sheds, Cabins, Homes on Wheels
There's a type of shed for every purpose. You imagine and we will take care of the fabrication. Every prefab shed we sell is tailored just for you.

Modern-Shed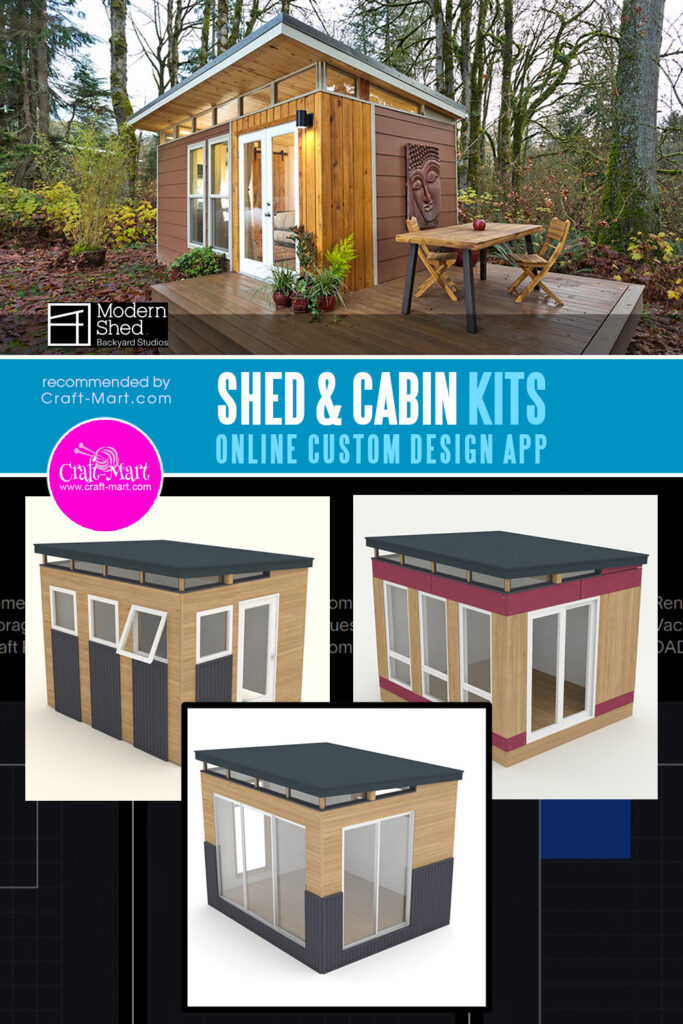 In brief, prefab Modern-Shed units come in 3 different sizes: Small 8X, Medium 10x, and Large 10x.
They state that their normal usages are for an office, art studio, or guest room, and they have a mixture of options to make your shed custom-tailored to your taste.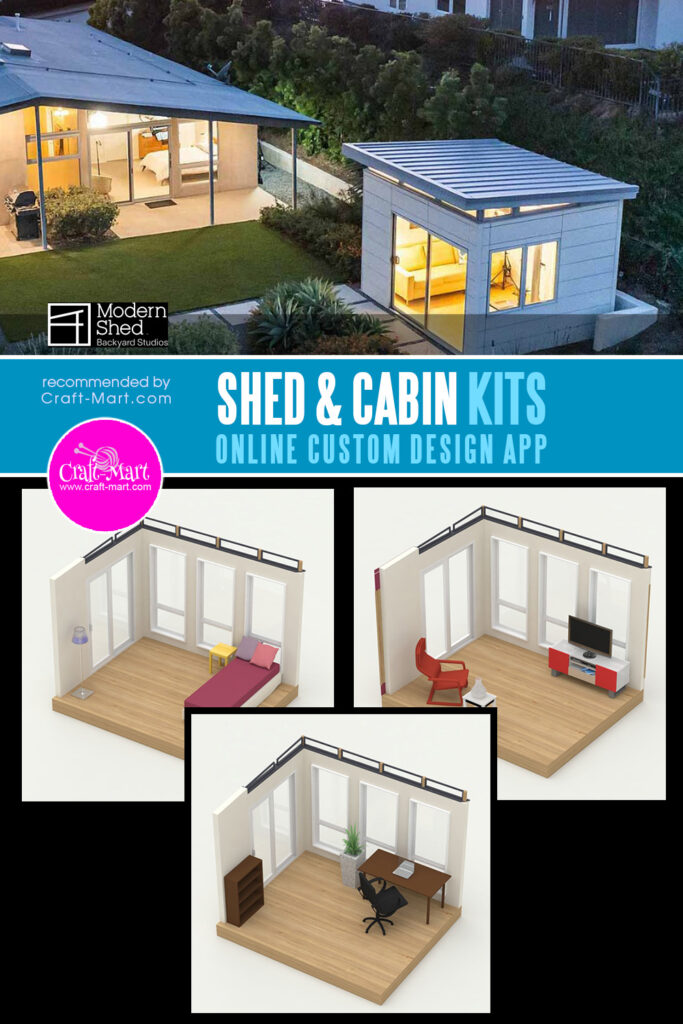 All Modern-Sheds are built to IBC (international building code) and also can be customized to stricter CBC (California building code) requirements. Pre-fabricated, carry-by-hand panels are delivered to your front door. Your handy-person or members of Modern-Sheds' teams can assemble the shed easily with minimal waste as well as provide clean up.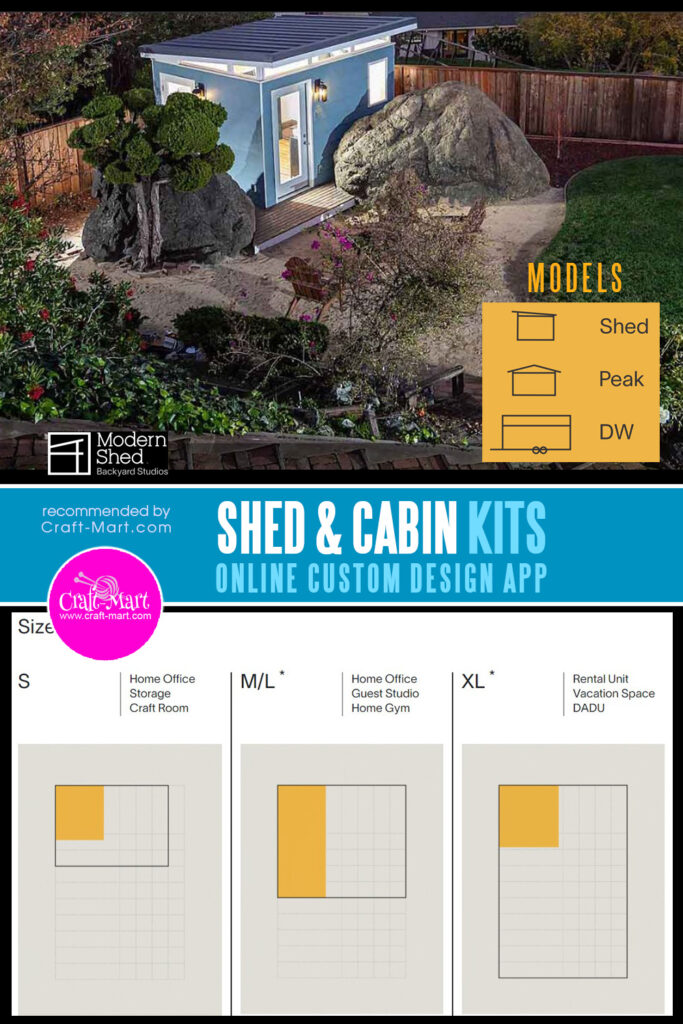 Note that panels are constructed inside the production facility so your lumber isn't sitting out in the rain for weeks.
In 2020 the Modern Shed team embarked on a creative project producing their first-ever portable residence. As a result, the Dwelling on Wheels, or the DW was born sporting a classic gable roof with wall-to-ceiling home windows.
As a matter of fact, you don't need to spend a lot in order to get a prefabricated shed. The prices begin with simply $5K, depending on the functions you're looking for and the size of the place.
Moreover, for smaller units that are between 50 and 80 square feet, you'll be on the lower end of the rates spectrum.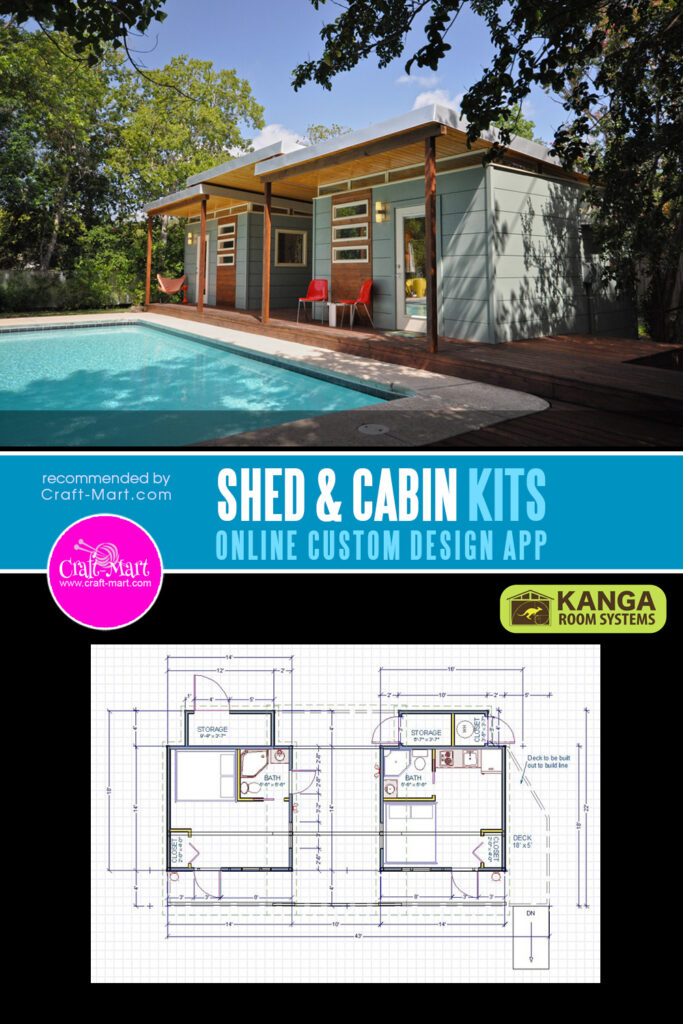 But if you're willing to pay more, you can get a host of functions that mimic the feel and look of a full-sized tiny house consisting of a side deck, full insulation, and image windows. This is a fantastic alternative for guest houses that might even become Airbnb.
Include a workplace, studio space, or perhaps a guest house when you purchase any of these contemporary premade sheds.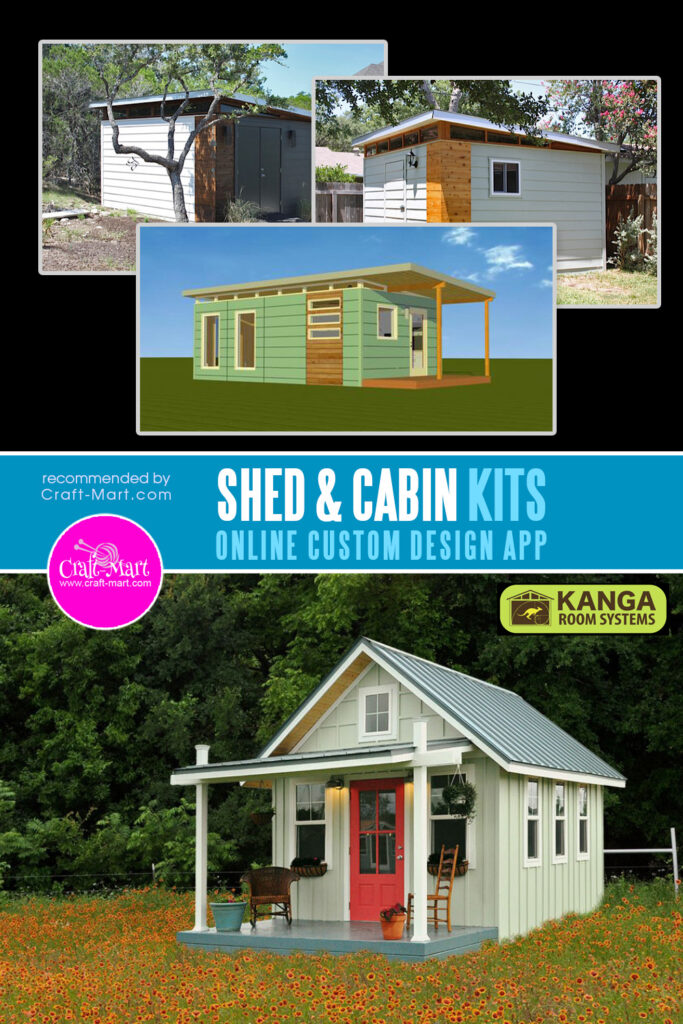 The Kanga Room Systems is made with DIYers in mind. They sell shell sets that include everything you need to construct your own trendy shed from the pre-framed walls to the windows, doors, and roof.
The packages begin at $5,000 and increase to more than $18,000 (not consisting of shipping or electrical hook-up). If you live in Texas, you have the option of the shed being installed on-site as well as installation add-ons.
Adding on to your home does not have to put a room (or spaces) out of commission for a long time. In fact, prefabricated sheds are a reasonably simple method to add an office, physical fitness studio, and guest house to your property.
Whether you're searching for a mid-century contemporary shed or a tiny cabin, Studio Shed has you covered. Prices start at $10,500 for their single-space studio and $24,000 for their larger Top Series, which can measure up to 42 feet wide.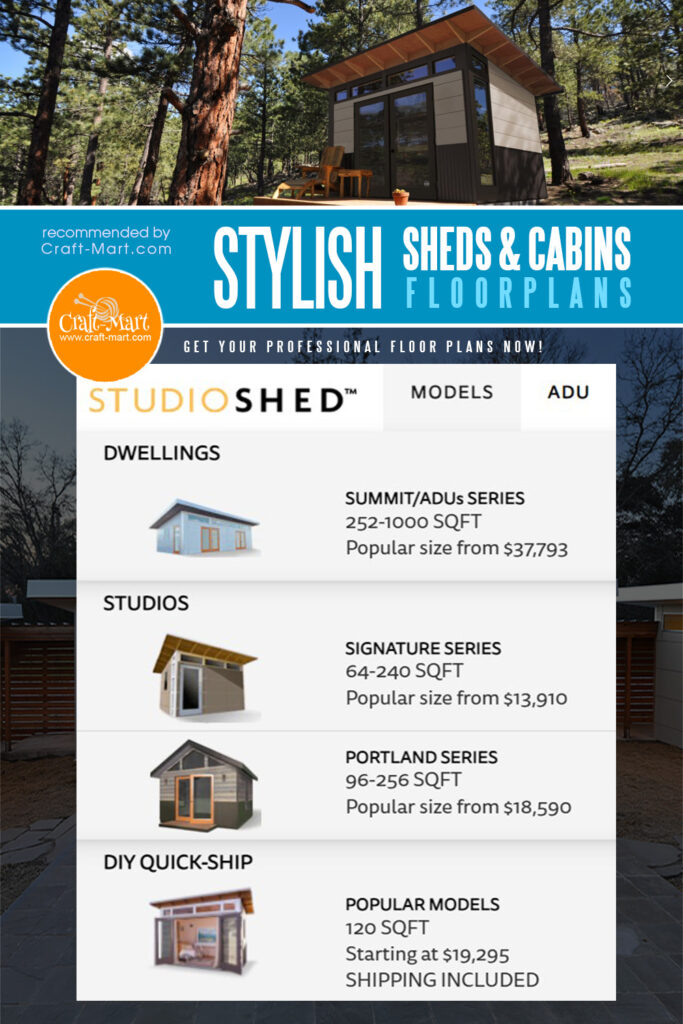 The Studio Shed Top Series come in sizes from 14′ × 18′ to 20′ x 50′. They feature taller ceilings, confined eaves, and a range of customizable doors and window positionings selectable in our Top Series 3D Configurator. Our Studio Shed Signature Series consists of sizes from 8′ x 8′ as much as 12′ x 20′. These can be customized, priced, and purchased online in their 3D Shed Configurator.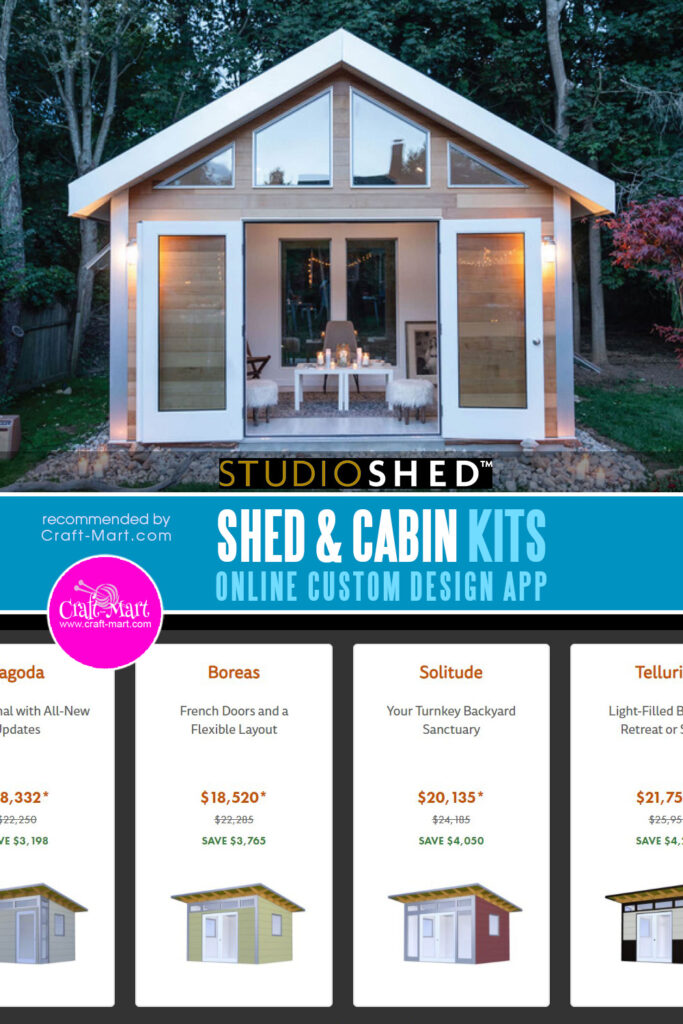 There is a variety of door, window, and color alternatives readily available. The Portland Series include gable-style roofing and a range of siding alternatives. Furthermore, it includes the very same top-quality mix of materials and clean design as other product lines. Also, it fits with a wide variety of residential aesthetics.
Installation choices
Do-It-Yourself (DIY):
Every DIY Studio Shed purchase consists of the exact same installer training tools that Studio Shed uses with their own Expert Install Teams. Consequently, from particular building strategies to short videos detailing essential actions, help is just a phone call away.
Building regulations require a minimum of 70 SqFt for a space to be considered a bedroom. The minimum measurement in either direction is 7 feet. This implies the smallest space that can qualify as a bedroom is 7′ 0″ x 10′ 0″.
In California, there is a requirement for a minimum of 220 SqFt of living space. Additionally, this does not include bathrooms, closets, or other areas not considered to be 'living'.
With these factors to consider, it is obvious that a 14'x22′ (308 SqFt) Top Series can be a great starting point for ADU. All top series 34′ or wider have a one-bedroom option.
Studio Shed "Shell Only" Expert Setup:
A premium turnkey setup of your Studio Shed and all choices. If you wish to go to work and have your brand-new Studio Shed appear in your yard over a matter of days– this is for you. All of our Qualified Installers are accredited, insured professionals who provide the same level of service we would anticipate at our own homes.
Studio Shed Professional Installation – Shell + LifestyleTM Interior:
If you want your new Studio Shed to appear in your backyard over a matter of days, this is for you. All company's Certified Installers are licensed professionals who deliver the highest level of service.
Can it be used as a single-family house?
Typically, the answer is yes, because Studio Sheds follow worldwide, state, and local structure codes. The Top Series models are designed with the intent of being used as a home. In fact, we recommend that consumers begin with that line of products when aiming to build a home or residence.
My task along with my older sibling Alphie was to drive the pony cart to our good friends and pick up the materials for the pet boxes. On the farm, we crafted little canine boxes from the materials and then packed the pet boxes on the cart and provided them back to the business to be offered.

The owner of Sheds Unlimited
Uniquely, what began with a pony cart has now become a 40-person team of Sheds Unlimited. They take their Amish Tradition of tough work and quality products to develop tailored sheds and garages.
The company serves customers in the Northeastern part of the USA.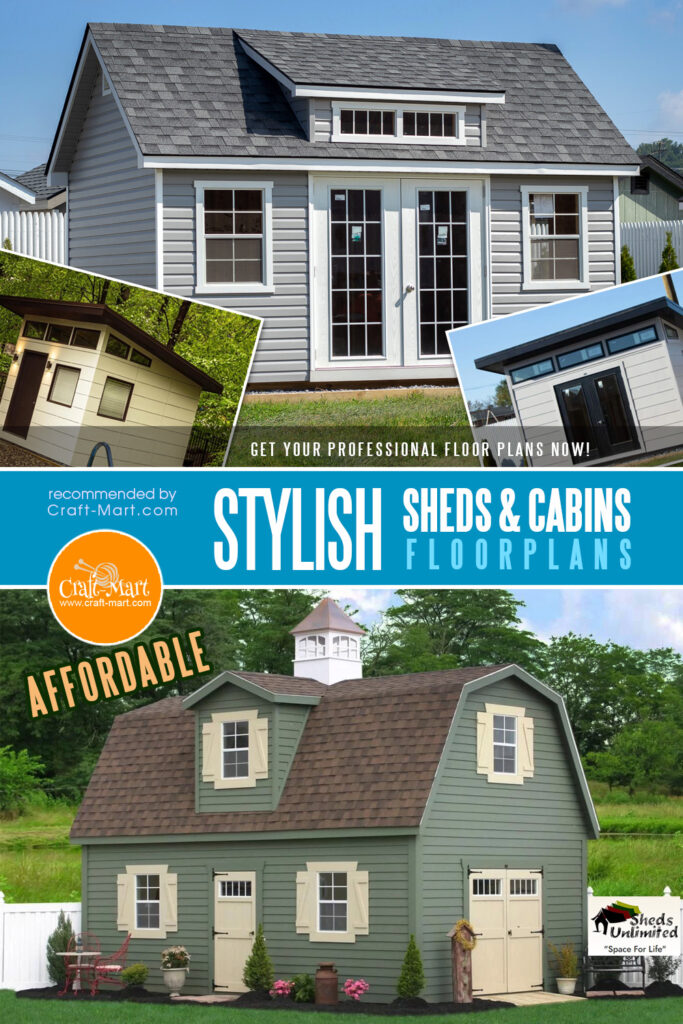 One of our favorites – the Premier 10'x16′ Garden Shed for under $10,500
The kit includes:
pressure-treated skids and pressure-treated floor joists,
double-fiberglass 5ft doors with 9 lite glass and heavy-duty hinges,
four 24″×36″ shed windows with painted trim and painted Z shutters,
four 23″ transom shed windows with trim, 8″ overhangs all around,
10/12 roof pitch, classic gable vents, 30-year architectural shingles.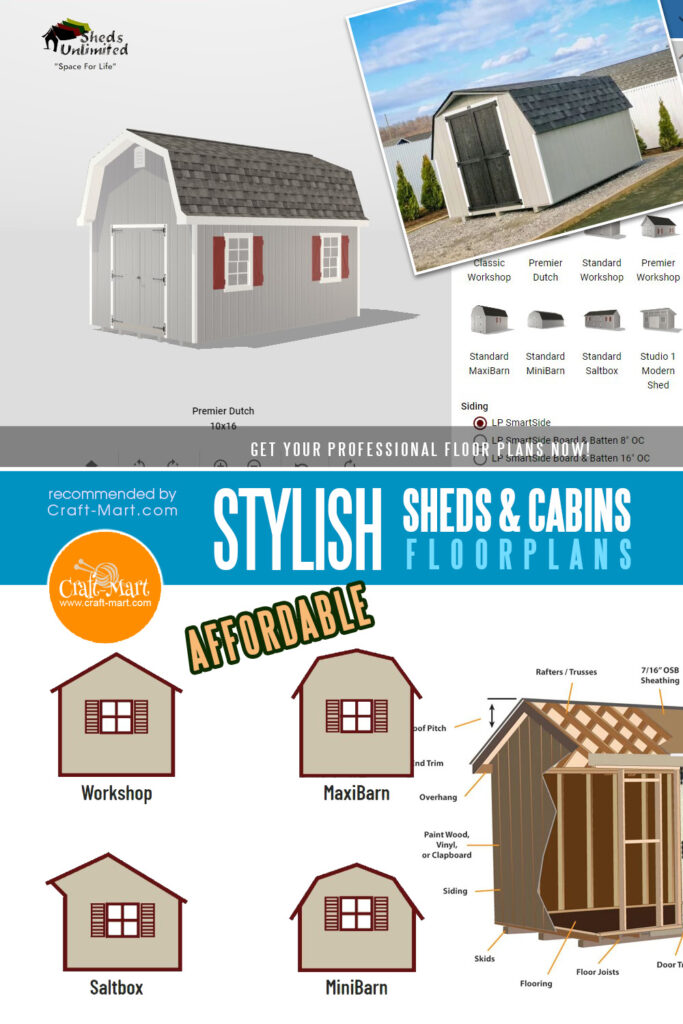 All of the company's shed sets are offered directly to clients, suggesting there are never ever any "intermediary" markups. This direct sales design allows the company to provide premium, hand-built shed sets at the best possible rates.
"Standard" shed kits definitely belong to the most popular category. With a lower roof slope, no roofing system overhangs, and standard doors and windows, these shed sets are cost-effective and easy to develop. Costs range from $2,400 s to simply over $33,200.