Yes, log cabins and especially small and tiny log cabin homes could never be serious contenders for architectural or art competitions… perhaps until now. Let's take a look at one company and one architect unknown not only in N. America (as usual) but virtually everywhere else besides a couple of tiny EU regions.
The Little Log House Company from Poland and Slovakia is reviving one of the most beautiful architectural styles of that region created more than 130 years ago. As the company's name itself states that pre-built log cabin homes are small we may assume that their prices are affordable.
Just take a look at one of their log cabin tiny houses – Gate Lodge Style with Extended Roof and Balcony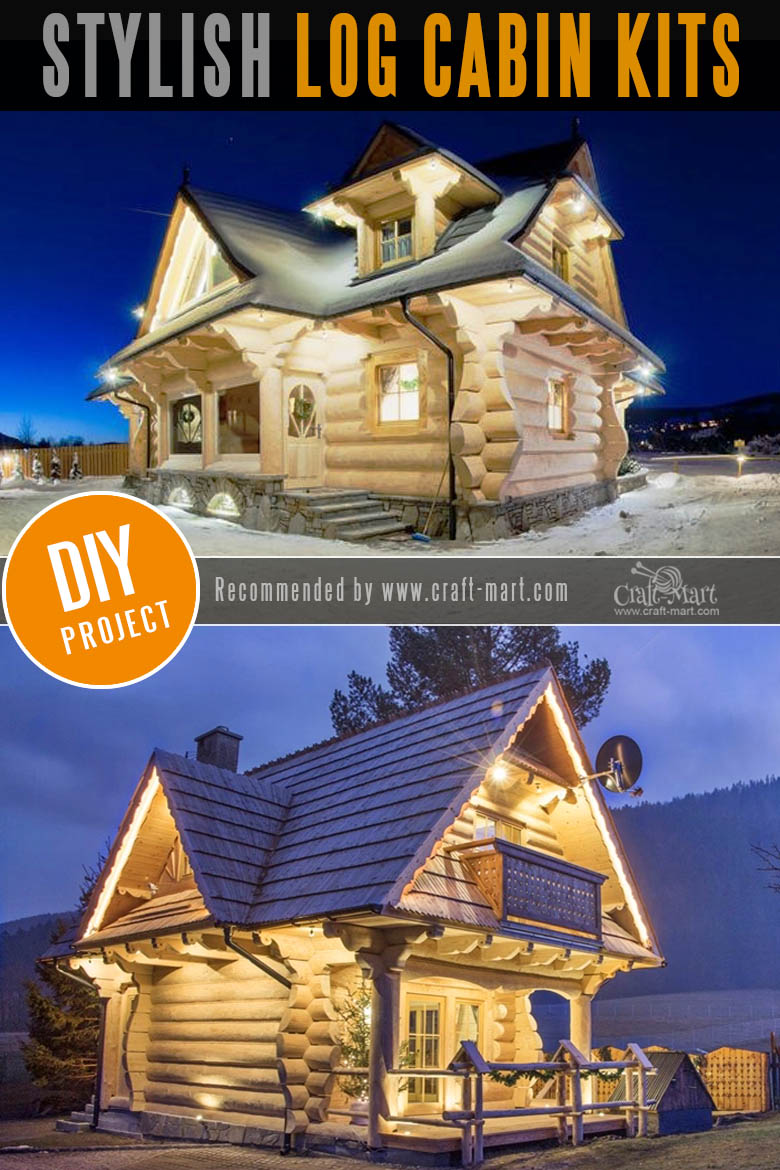 Here is how they describe what they are doing:
The Log Houses on our website are a collection of examples of handmade Log Houses by Polish & Slovak Goral Craftsmen using large semi-round & flat logs. They have unique character and beauty, and demonstrate such attention to deTales, that they don't resemble the many mass-produced "log" buildings on the market that are often basic boxes with thin timber walls.
For log cabin home enthusiasts with no strict budget limitations here is another choice – hire an architect to build something like this.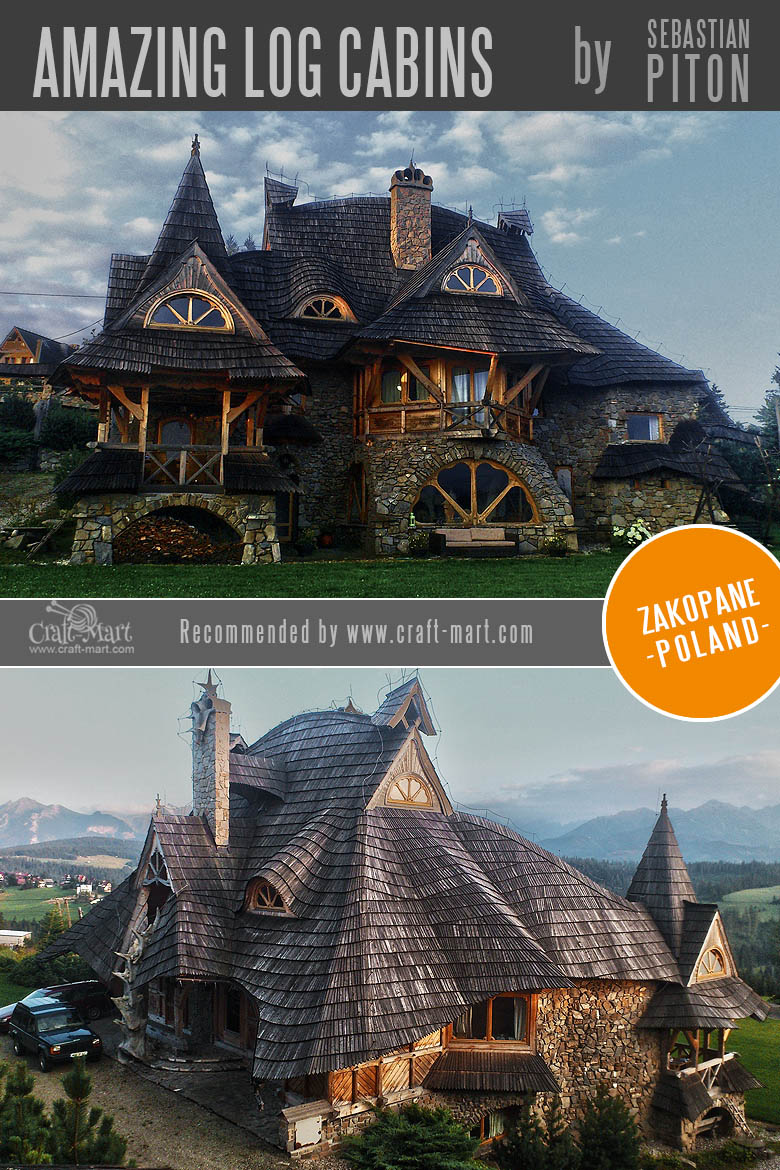 Are you impressed? Read more about this architect and his unique and astonishingly beautiful log cabins and chalet projects after our review of log cabin homes by The Little Log House Company.
1. Tiny Gate Lodge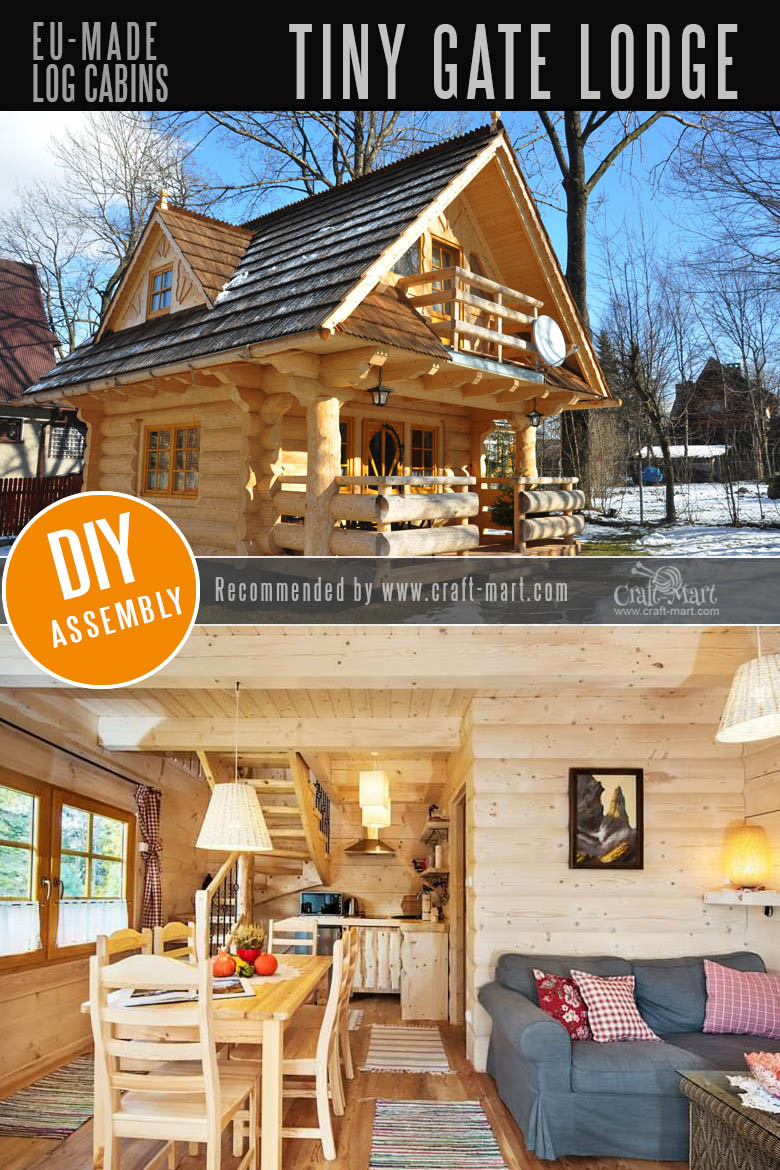 Source
By simply looking at these tiny log cabins you can't really tell how spacious they are on the inside. The deceiving factor is the diameter of the logs which makes one think that this is a tiny playhouse. These really thick logs, besides adding a hint of Fairy Tale appearance, are also providing assurance of the structural integrity of this tiny log cabin.
As with most of the Pre-Built log cabin homes floor plans, there is not much room for a wild and innovative architectural fantasy here. However, not many of the existing 2 bedroom log Diy cabin kits can brag about having the cutest covered balcony.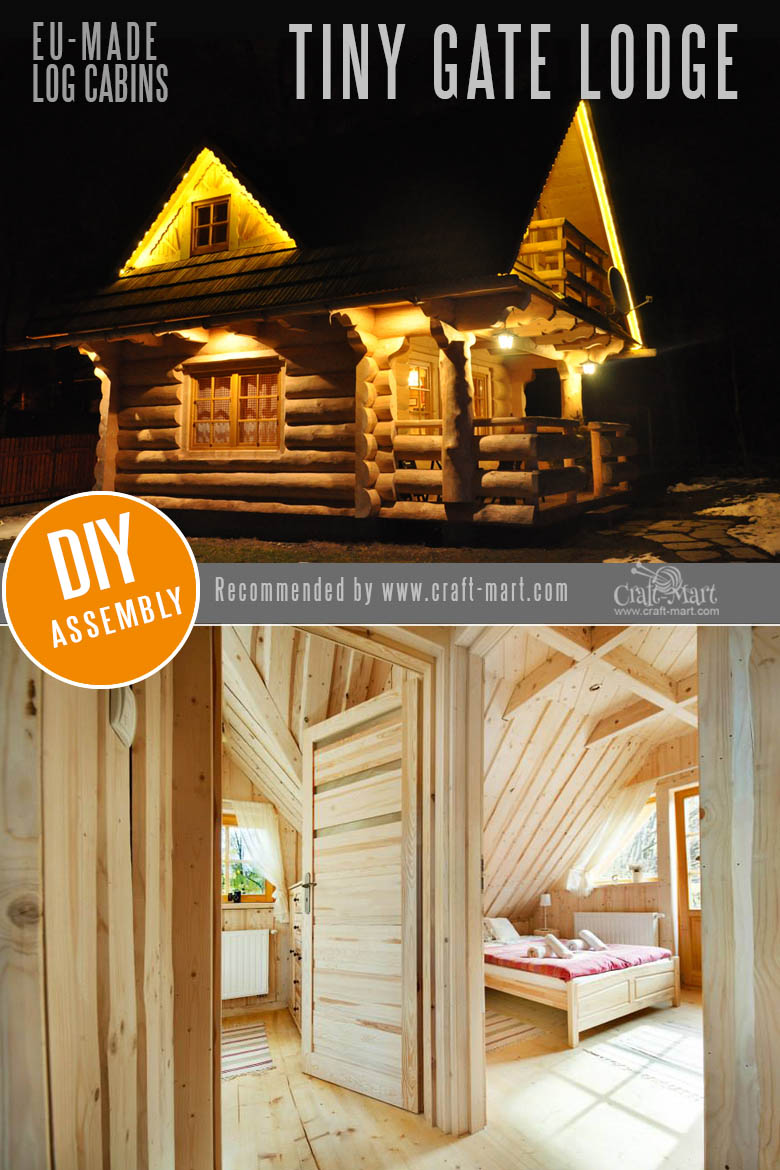 Don't know about you, but for us, the pictures of these warm interiors are so light and inviting. They may even charm you with the sweet smell of timber. So, if you'd like the feel of cozy tiny log cabins, this is your chance to get one.
2. The Hermit's Cottage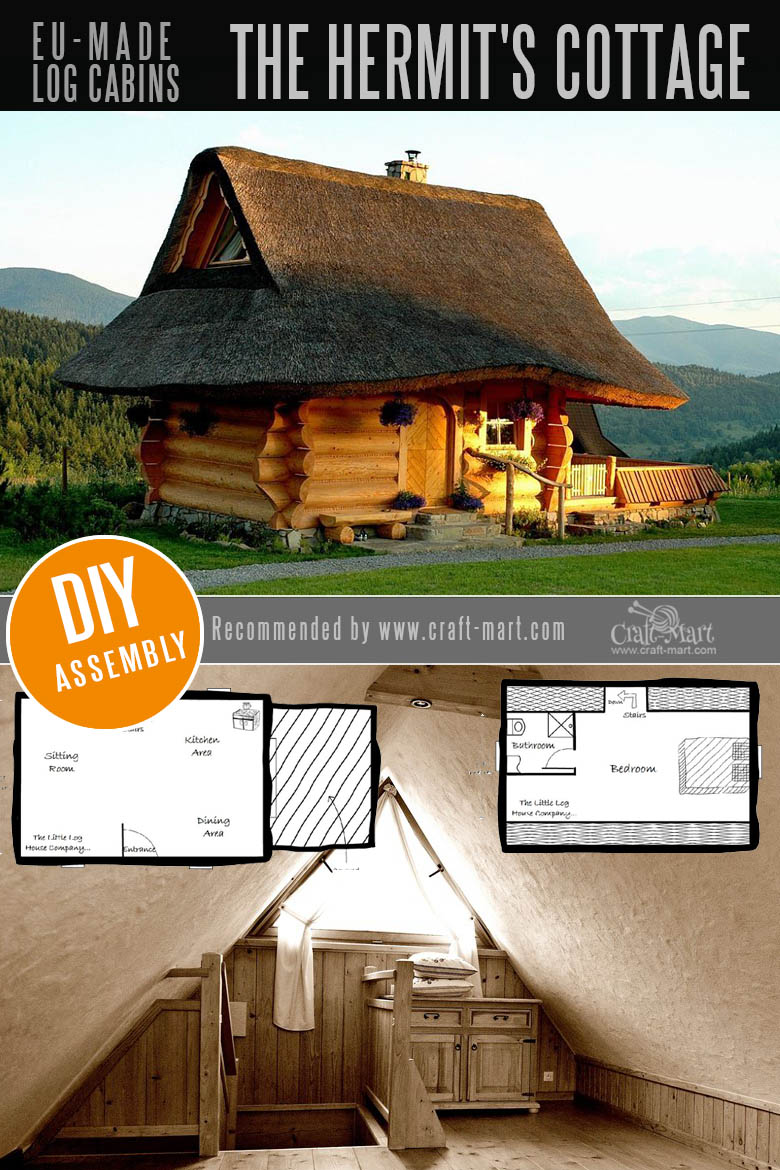 A few hundred years ago thatched roofs in England were very common since most of the poor population could not afford any other type of roofing material. Nowadays thatch has become cool. It looks almost like a hat on this cute tiny log cabin.
3. The Eye Brow Cottage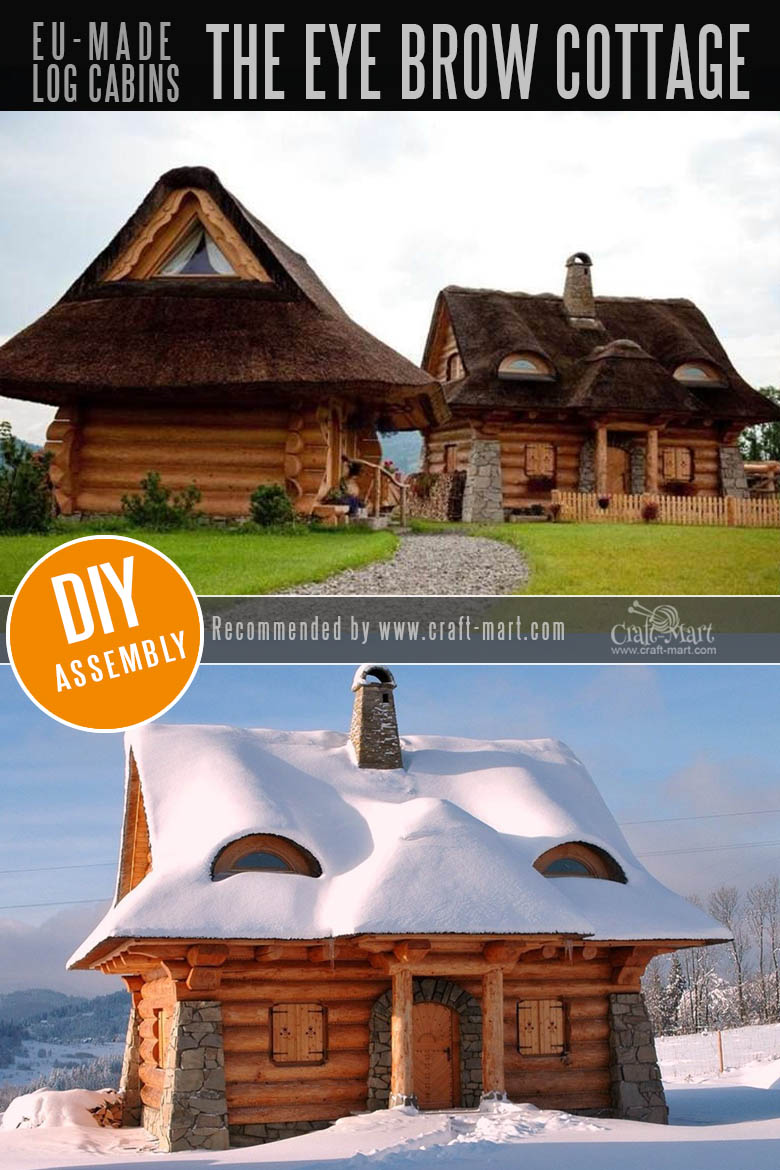 These cuties look equally good in the summer and under the snow. Thick log walls and thatched roofs are keeping these tiny log cabins cool in the summer and very warm during the coldest winter nights.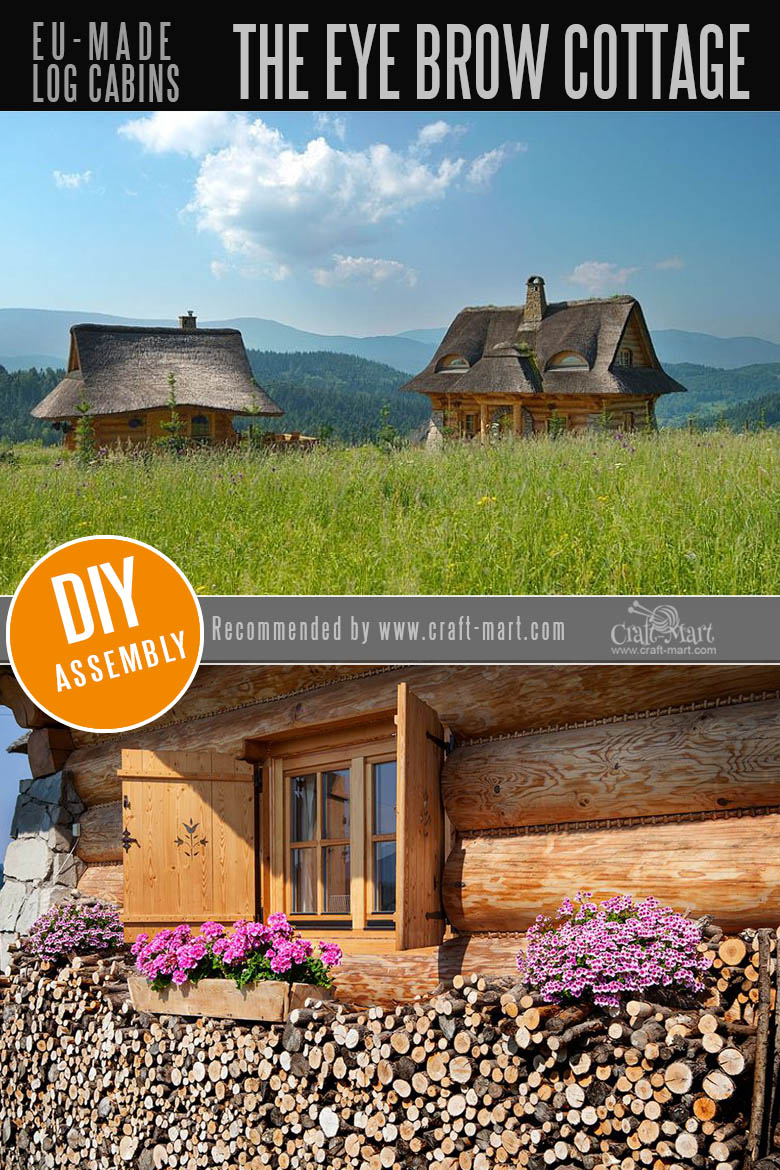 These cute and practical rustic window shutters not only add charm but will keep away unwanted visitors of all kinds.
4. The Balcony Lodge
Who has decided that pre-built small log cabin homes should be ugly? Just look at the carved railing, the attic trim decor, and those festive doors! Well, staying within a tight budget is important but we live only once… Make your life beautiful and spend your days in a fairy tale!
5. The Enchanted Forest Log Cabin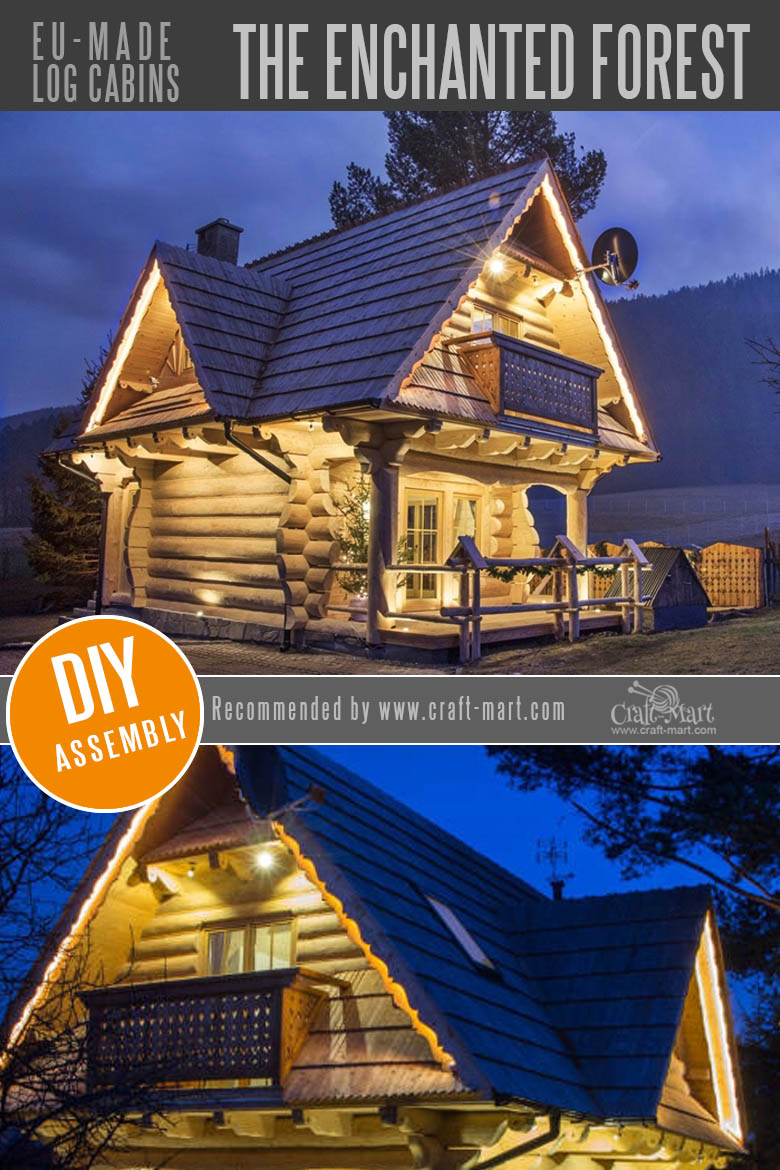 This sizable covered porch makes up for the smaller balcony. Look closer and you'll notice a built-in dog house for your four-legged BFF. No more dog hair inside the house! Now Sparky can go and do his/her business without waking you up!
6. The Sunset Log Cabin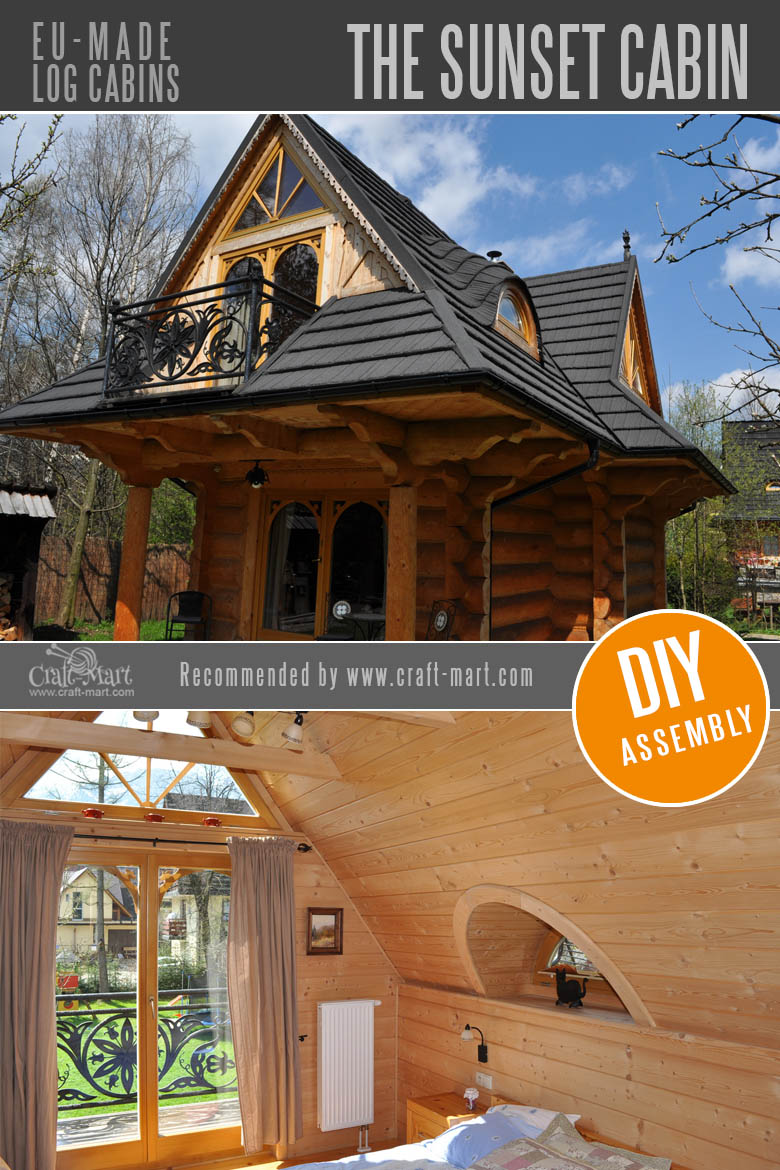 This tiny house doesn't look like the majority of pre-built log cabin homes in the US. From the exquisite cast-iron balcony railing to the intricate ornaments and "eye-shaped" roof windows this tiny log cabin screams sophistication!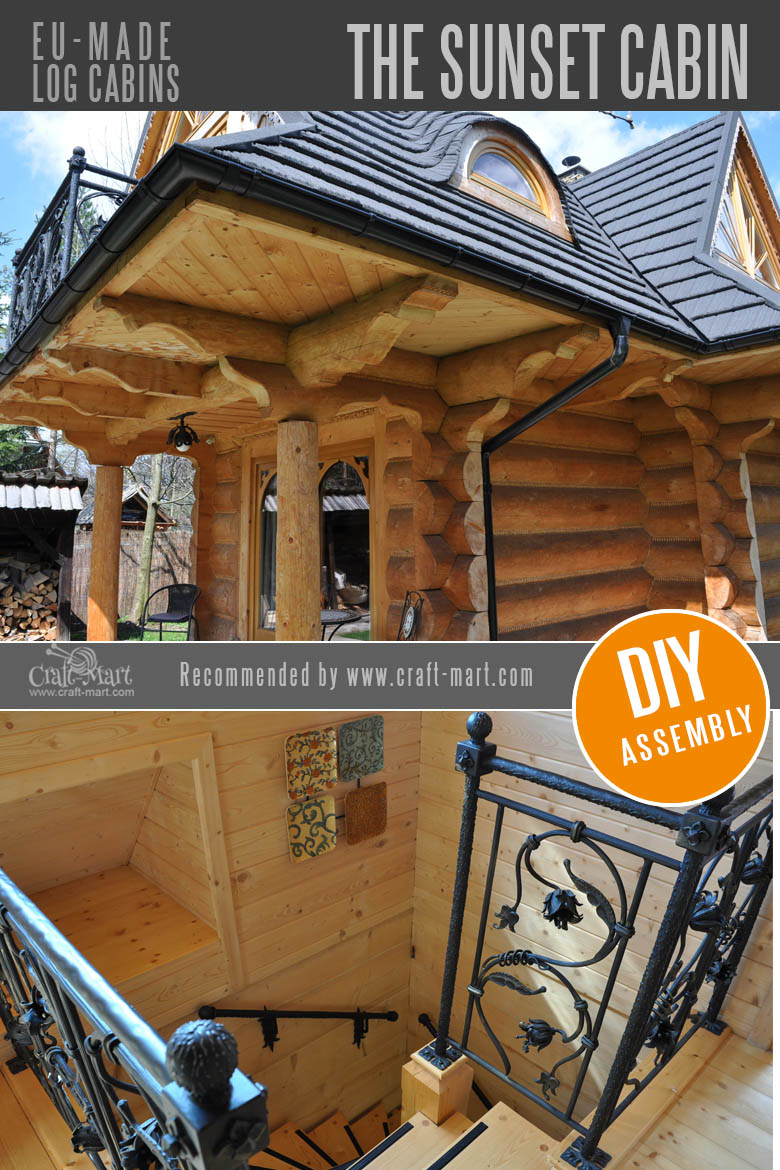 The interior doesn't disappoint as well. Huge glass doors and windows will allow lucky owners to watch each and every sunset from anywhere in the house – hence the name of this beauty – The "Sunset" cabin.
7. Tiny Rustic Log Cabin – The Carpenter's Lodge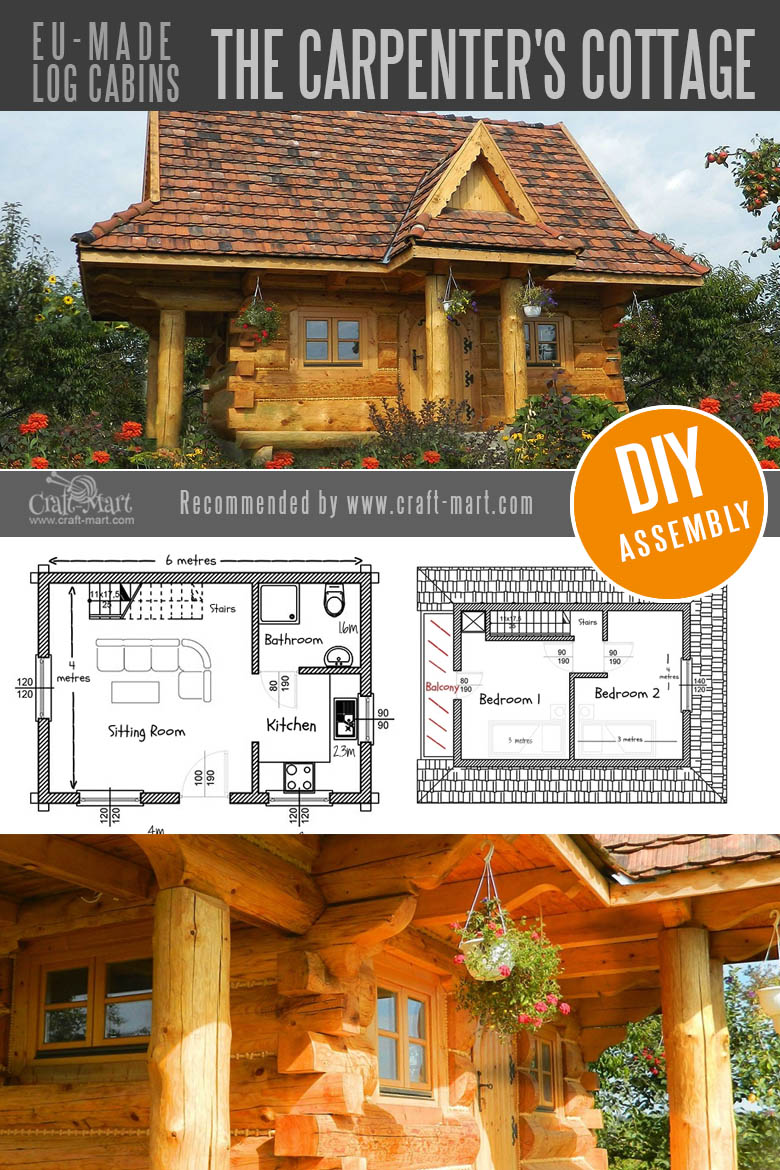 Yes, it's tiny but among other 2 bedroom small log cabin kits, this one is as rustic as they come. No wavy lines – just as simplicity in its purest form. No full-screen sunset-watching here – this tiny log cabin has traditional small windows to keep the heat and the cold away.
8. The Hunting Gate Tiny Cabin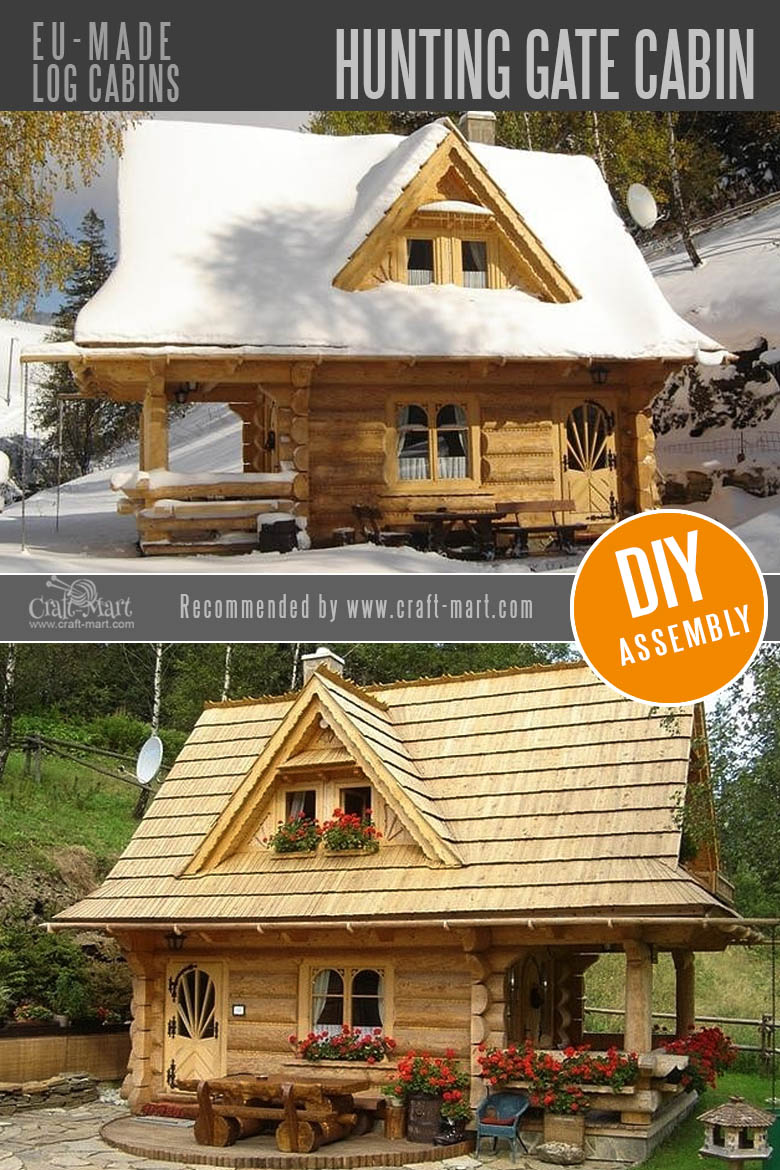 The arched tops of the door and double windows bring a bit of elegance to this otherwise rustic log cabin. The design of the outside table tells us to forget about the menu of French wine and cheese connoisseurs – here you eat what you hunt (or grow). The floorplan is typical – not many variations for this simple cabin.
9. The Three Bears Log Cabin Home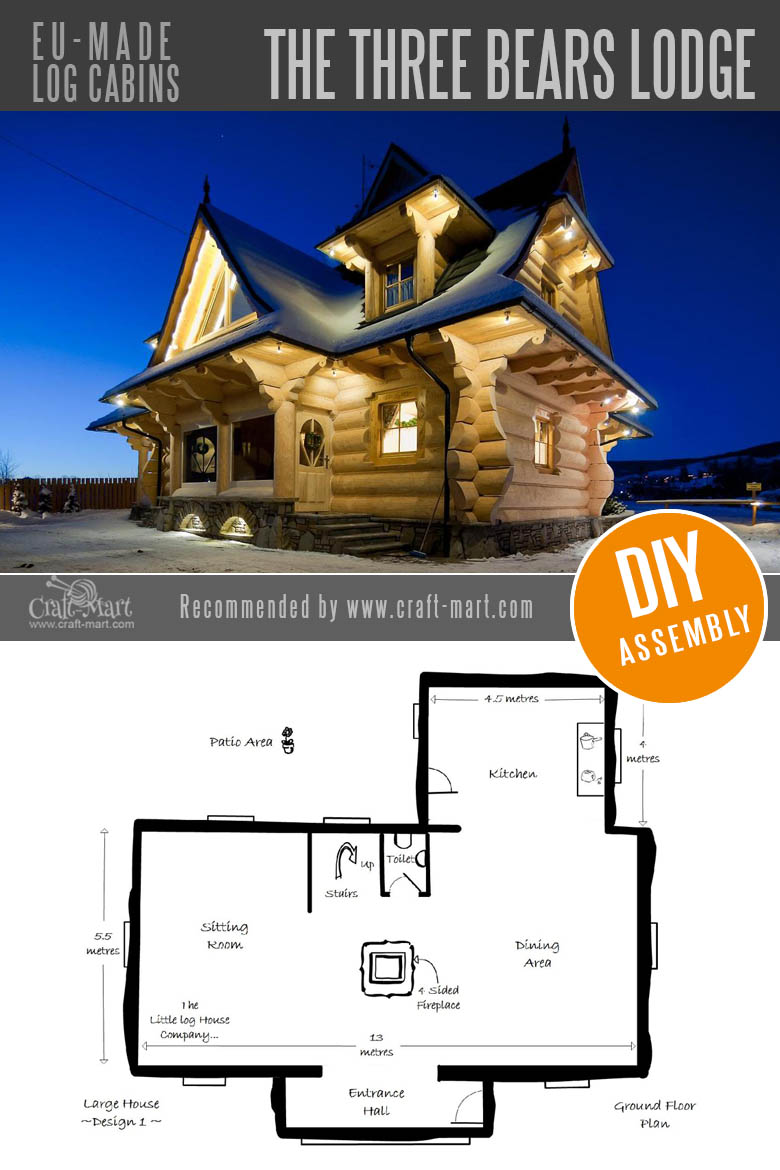 This is not a tiny log cabin judging by the floorplan's dimensions. While the company's website doesn't specify the details, we can assume that this is one of the 3 bedroom small log cabin kits with all 3 sleeping rooms located upstairs. The exterior of the cabin is gorgeous.
10. The Highlander Lodge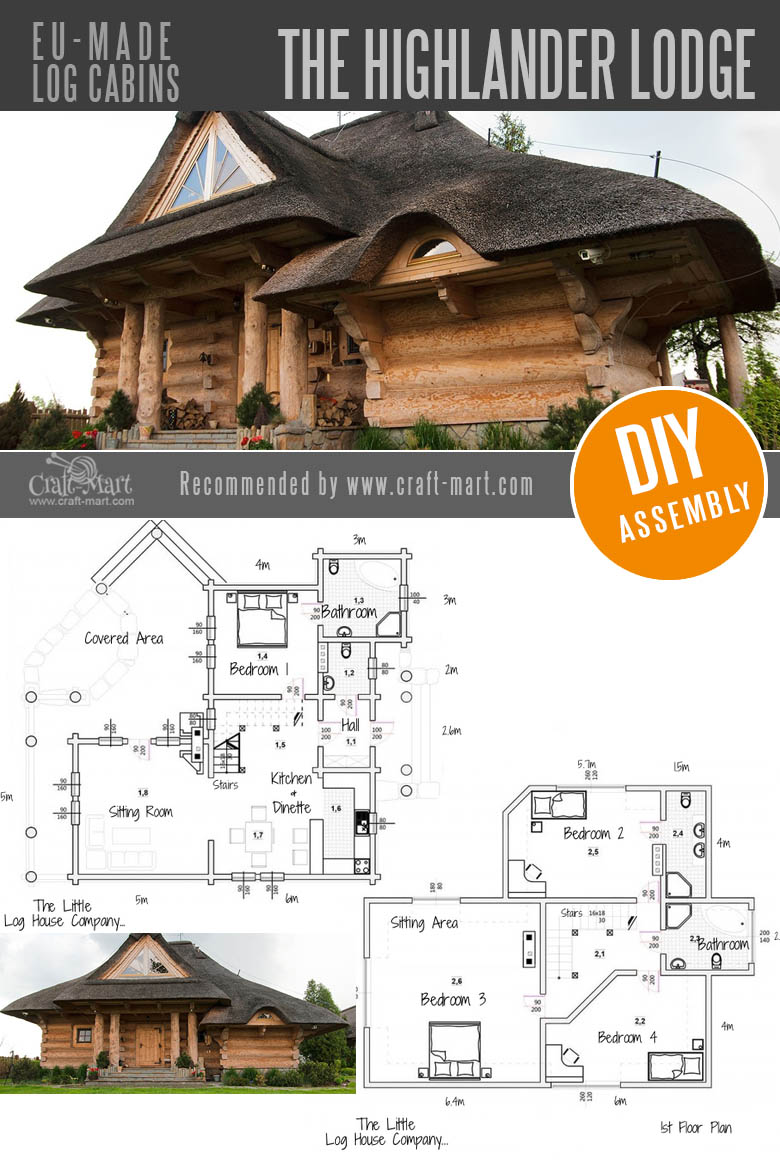 This 4 bedroom log cabin with 3.5 baths will allow your extended family to come and visit. Thatched roof and rustic logs take you back to the time when there was no TV, mobile phones, or even electricity. Families actually talked to each other…
Well, we know that you are already planning to put flat screens in every room and at least two routers to have WiFi even in your back yard sauna. Just like real Highlanders, right?
11. The Woodlands Log Cabin Home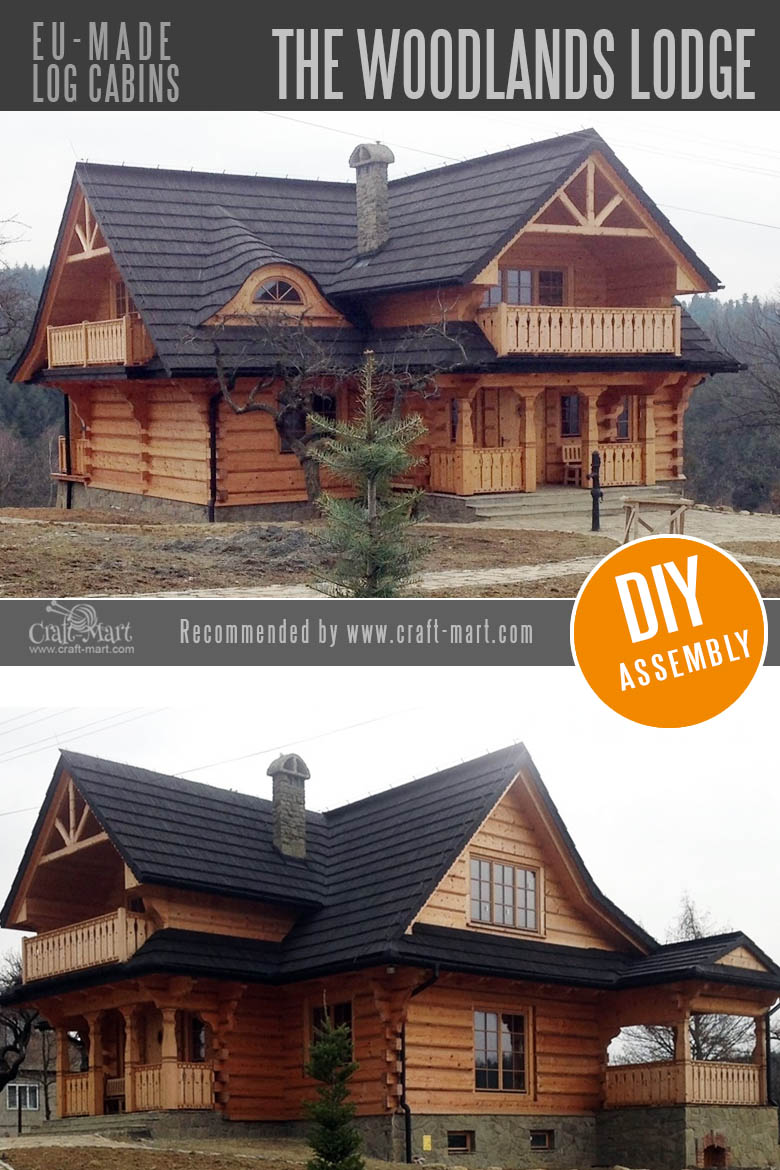 This is an awesome family house. It is not cheap and will cost even more after overseas shipping costs. On the other hand, the woodworking is really nice. Is it possible to work out a deal with The Little Log House Company?
Let them know what do you need – they might be interested in custom projects.
Amazing Log Cabins and Chalets by Sebastian Piton
A bit of history first:
In the late 19th century a painter, art critic, writer Stanislaw Witkiewicz got inspiration for the Zakopane Style from the Ruthenian Style, which he encountered in 1868–1872 during his studies in St. Petersburg, Russia.
*See picture sources at the end of the post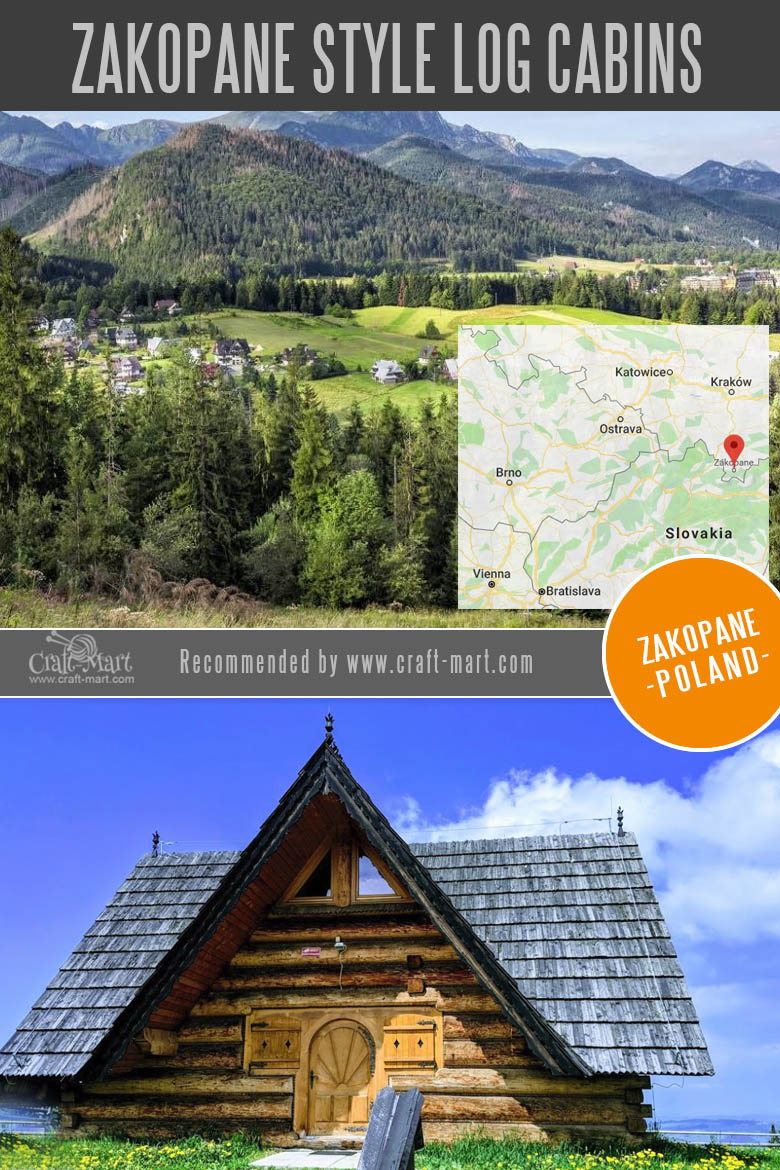 As the Podhale region developed into tourist heaven in the mid-19th century, the population of Zakopane began to rise. The new buildings to house these new well-to-do inhabitants were designed in the style of Swiss and later Austro-Hungarian chalets. Podhale (literally "under the Mountain meadows") is Poland's southernmost region, sometimes referred to as the "Polish highlands". The Podhale is located in the foothills of the Tatra range of the Carpathian mountains.
Polish Architect Sebastian Piton and His Eccentric Projects
Sebastian Piton is famous for his amazing designs: the wave-shaped roofs, the winding stairs, the squinting windows. Everything is custom-designed and hand-made of wood.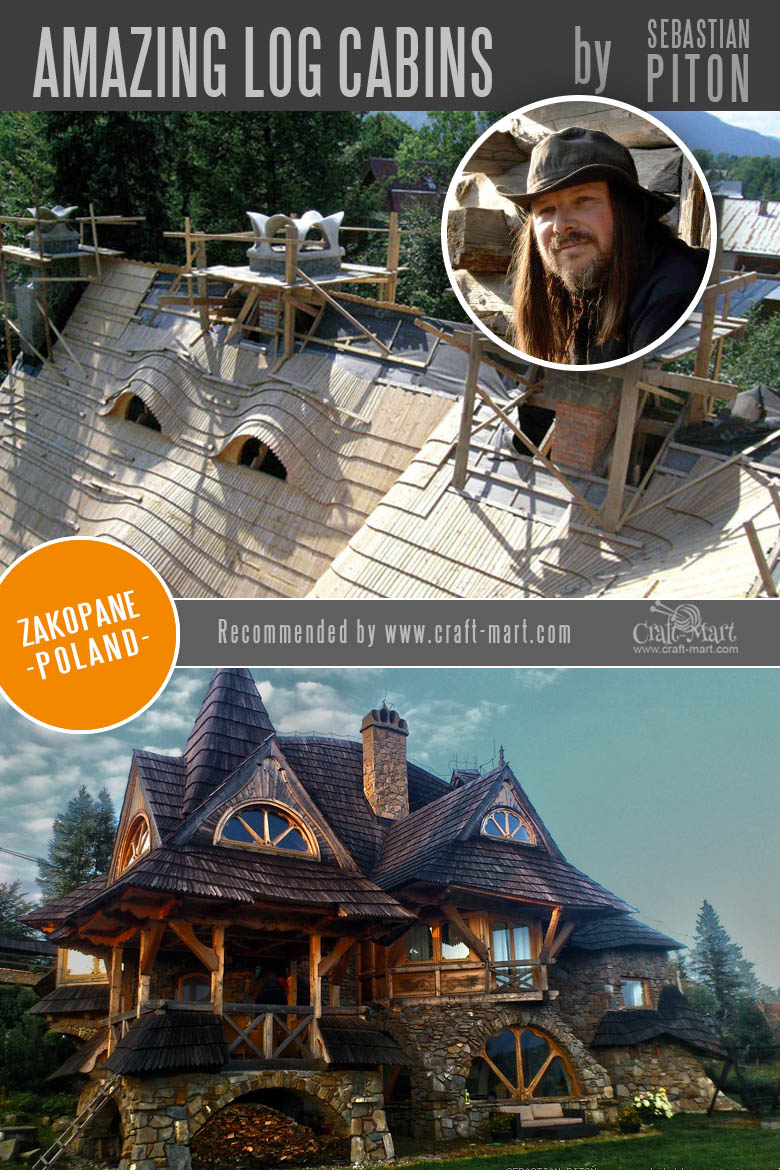 Often called Highlander Gaudi, Sabastian Piton explains:
During my studies, I was inspired by the works of Catalan architect Antoni Gaudi. I admire his soft lines of roofs, balconies, and fairytale chimneys. I think, architecture has reached its peak in the time he was active…

The development of architecture, which lasted several thousand years, was negated and put aside. And people want beautiful architecture. The evidence for this is that they visit the old parts of the city, not modern office buildings.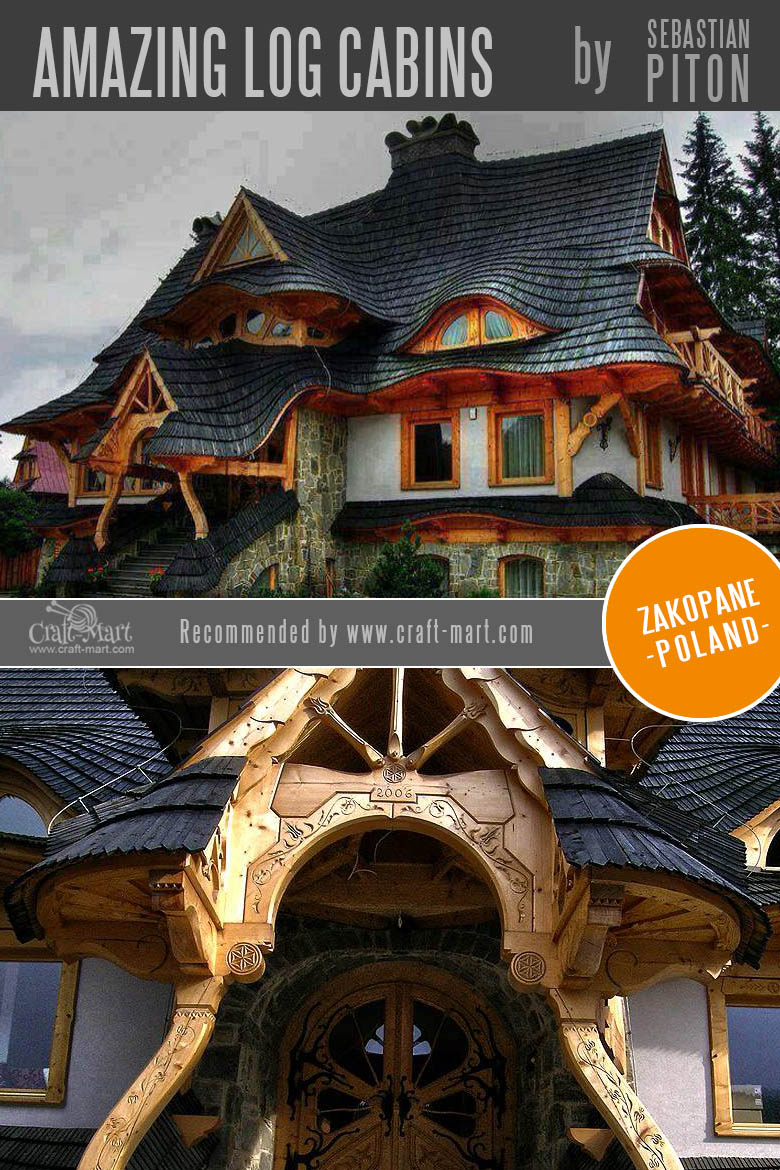 Sebastian's passion for working with wood comes from his family:
I have carpentry traditions in my family. My grandmother's father was a thriving construction worker. He was active in Zakopane during the heyday of wooden construction for Witkiewicz. My grandfather was a carpenter; I spent many hours with him in the workshop. As a teenager, I worked for my uncle as a carpenter's assistant.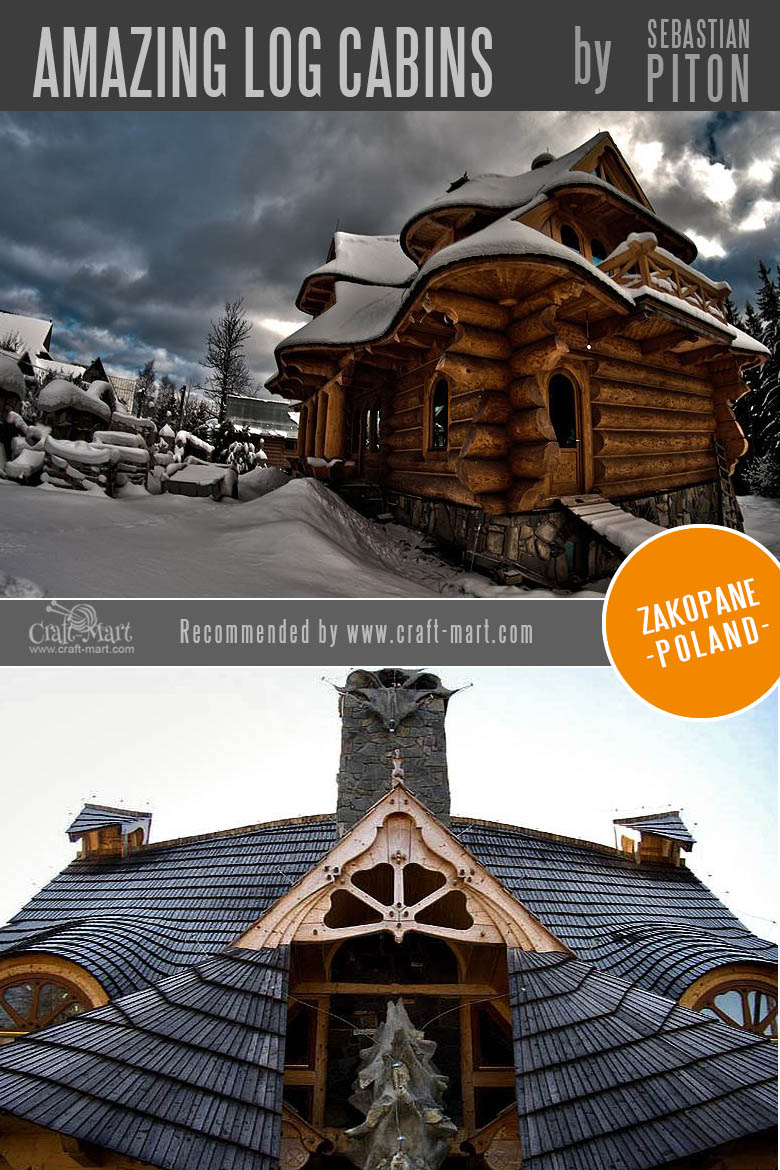 More and more tourists started to come to this obscured region of Europe for the sole purpose to see Sebastian's architectural projects. Most of them leave with complete admiration. Can the same types of organic architectural projects be accomplished in the US? We doubt that…
Sebastian continues:
My buildings have smooth shapes so that they can not be realized by traditional methods or techniques. They require a lot of discipline both from me at the stage of designing harmonious shapes and from contractors. Therefore, they are a challenge even for experienced highlander carpenters.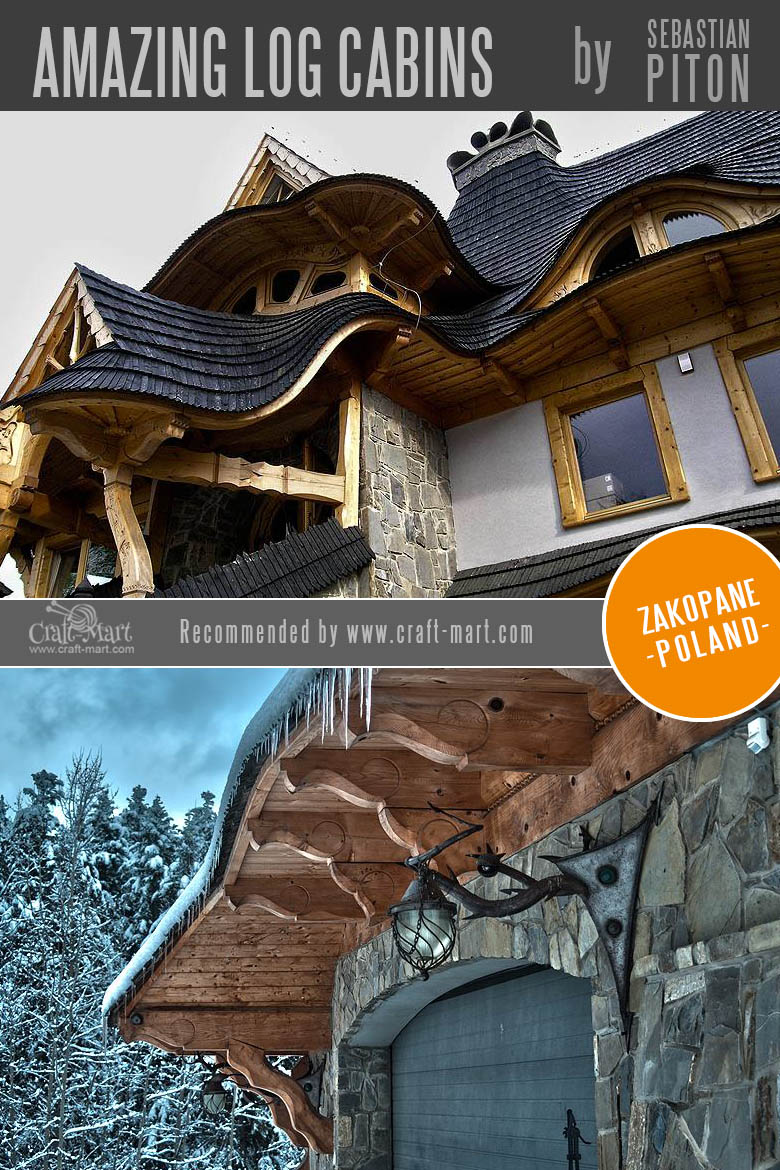 When talking about his customers and who they are, Sebastian explains:
Clients are really different people, but they have one thing in common: they are looking for something with the soul and heart… Among the clients are entrepreneurs who order projects: inns, hotels, taverns. I also designed a few private homes.

At the moment I have completed well over 50 objects of various types (from churches and hotels to private residences.)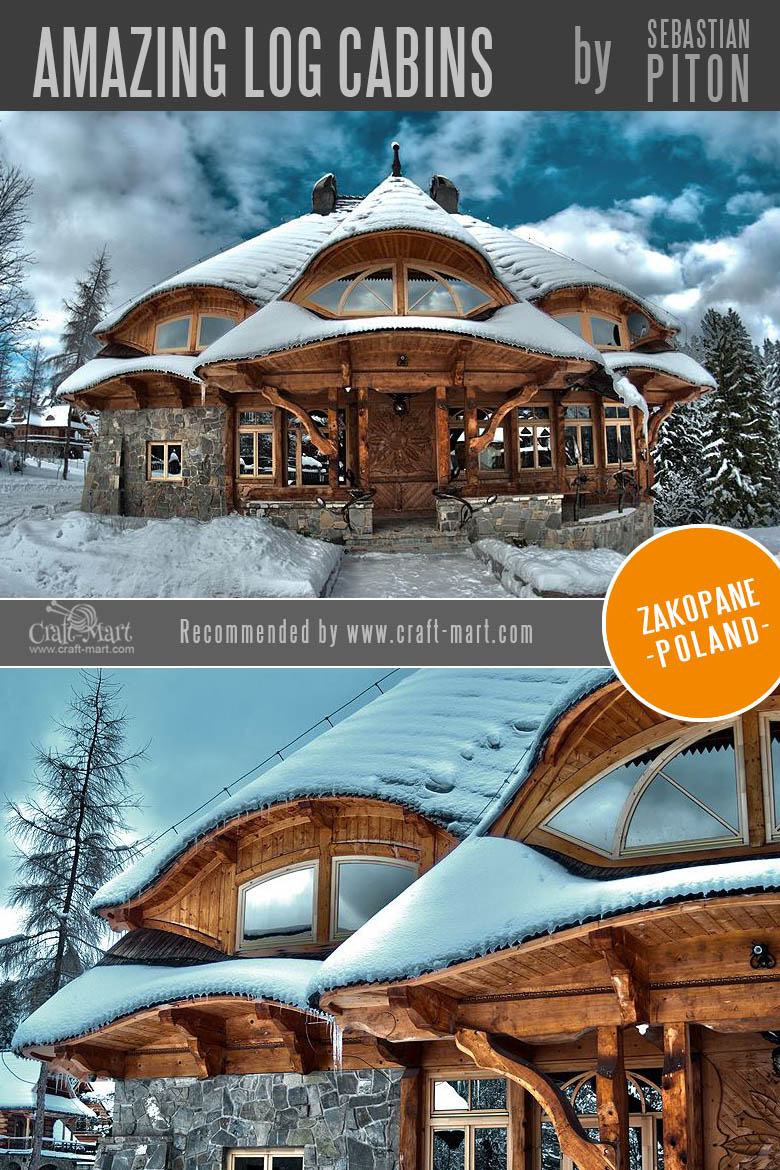 When asked about his plans for the near future, Sebastian responded:
I am waiting for permission to build a hotel in Zakopane. I designed "Gaudi's Highlander", a fairy tale in wood. The construction of wavy roofs will be a great challenge for carpenters.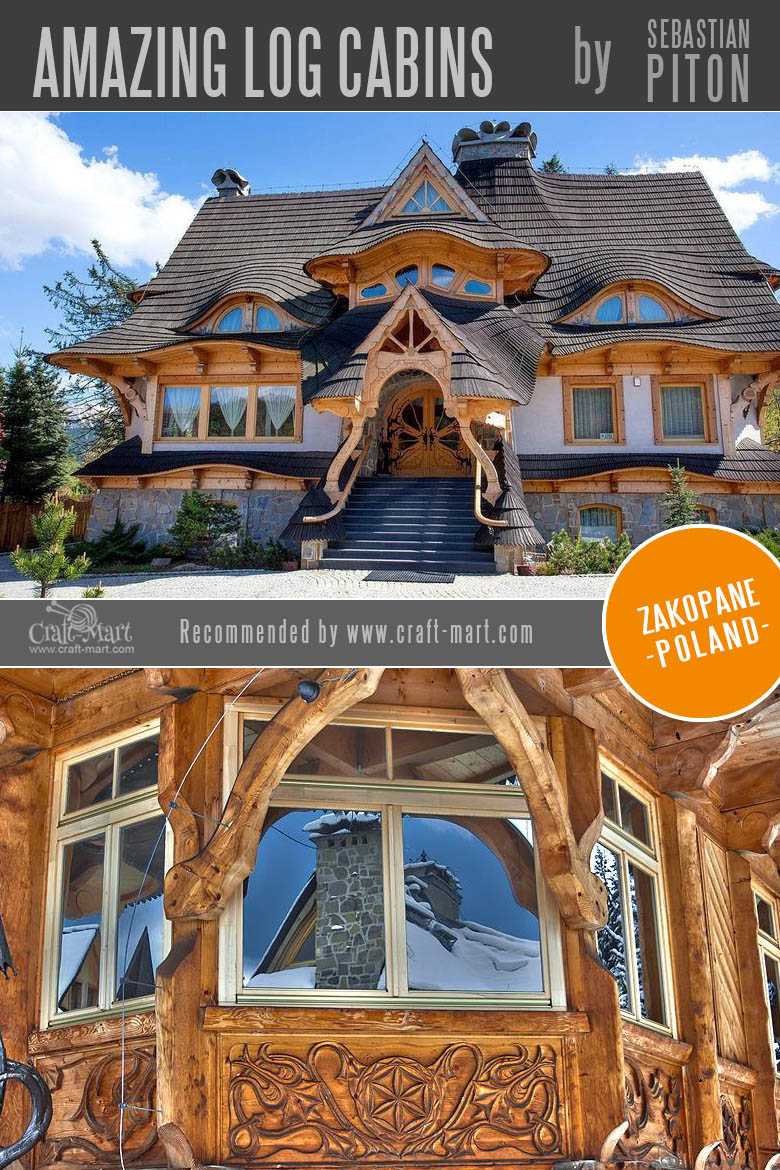 In conclusion, we think that returning to the artistic approach towards such architectural projects brings more harmony to the local communities. People are attracted to natural beauty. Looking a the box-shaped houses and living in one creates a boring society on uninspired consumers.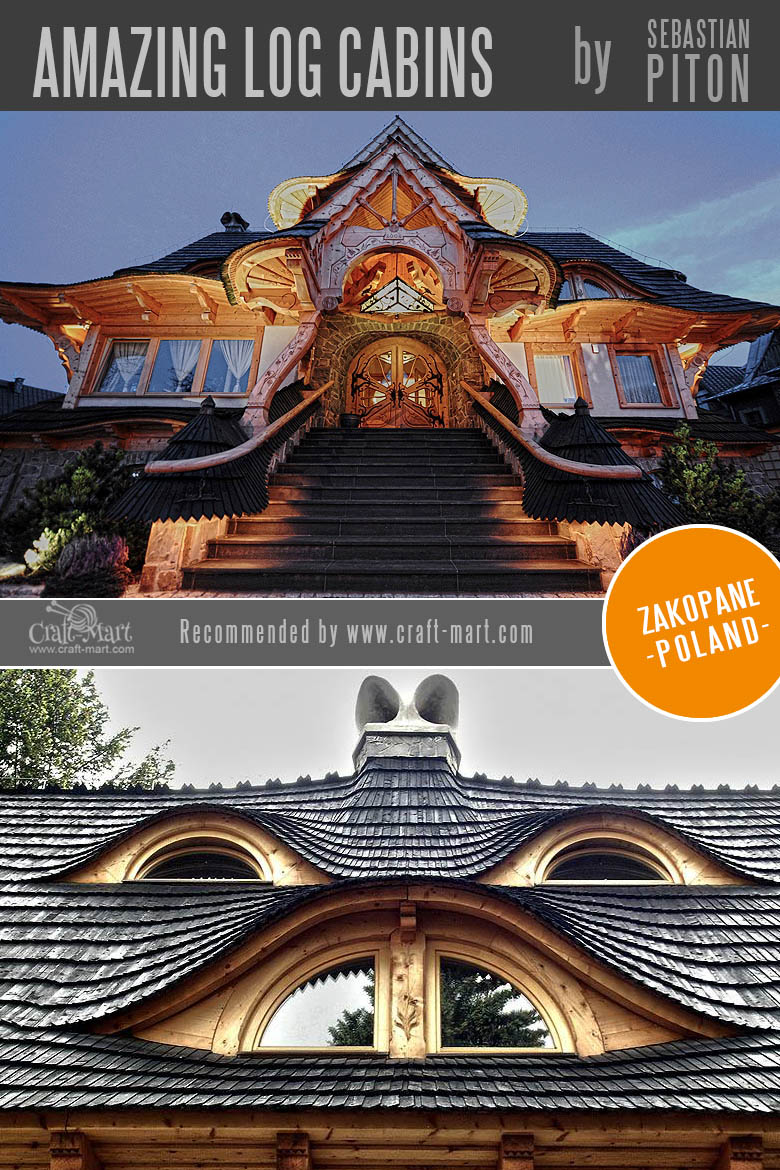 This is exactly the reason why so many of us often go back to old countries to admire art and architectural masterpieces.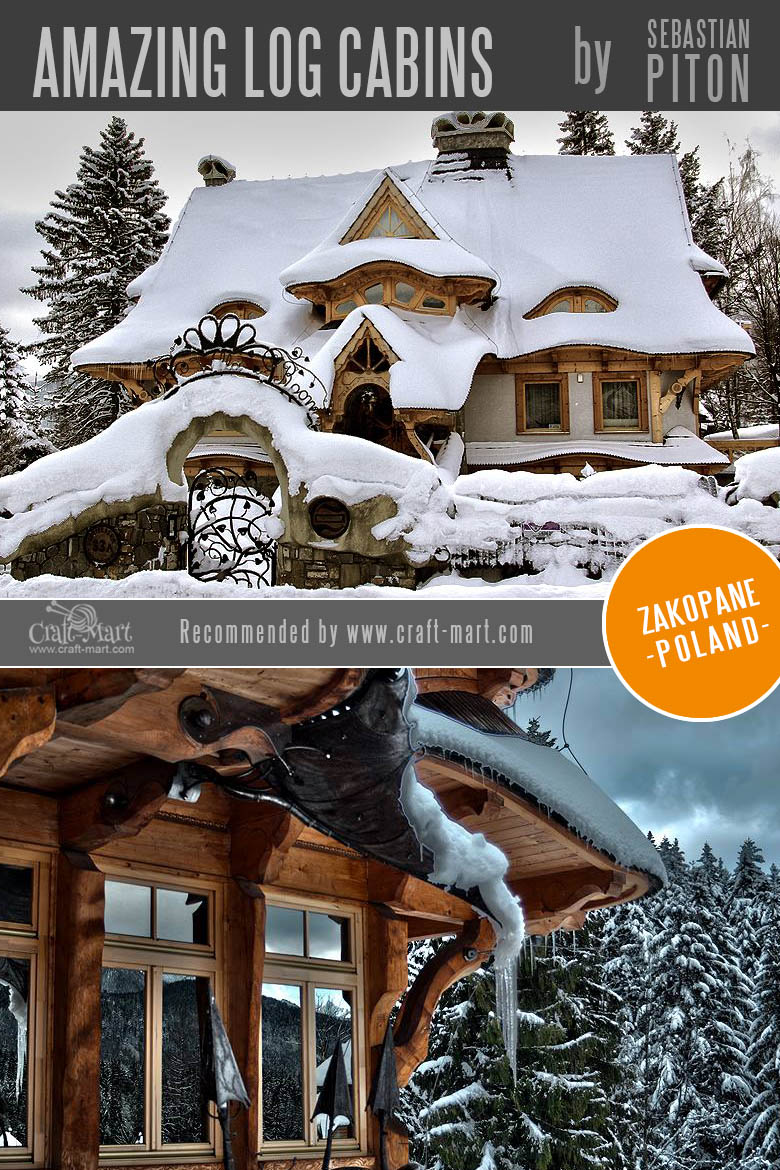 Here are a couple of picture sources showing remarkable architectural projects by Sebastian Piton – The Highlander Gaudi of the 21st Century.
Organic Architecture – Wooden Homes