Light Frost Easy Blanket Crochet Sweater
What can be cozier for Fall than a blanket sweater! One of the super easy things to crochet and assemble, this project will surely become your fall favorite. You may even whip up a few more as a headstart on Christmas giving! The pattern uses a simple crochet stitch combination of half-double crochet (there is a step-by-step tutorial if you need help). A simple fringe makes it unique while neutral colors and bulky yarn texture create a sophisticated modern look. You'll need US Size K 6.5 mm Crochet Hook and 3 skeins of Lion Brand Yarn Scarfie (Bulky Size 5) in Cream/Silver (150 g per skein).
Light Frost Easy Blanket Crochet Sweater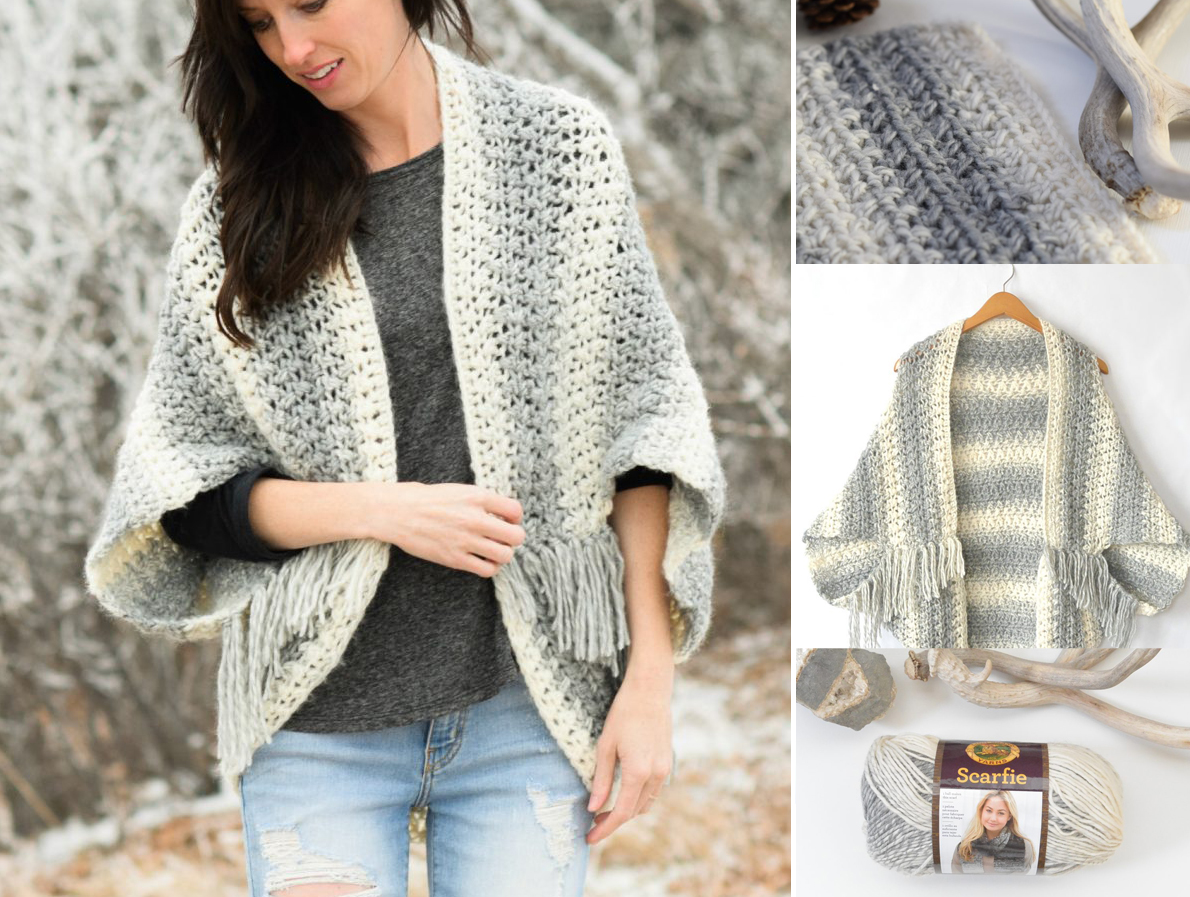 Simple Crochet Wrap – Free Pattern
This a very practical wrap that is both cozy and sophisticated. As this pattern is very easy, it is perfect for a beginner training to master crochet stitches. You will need only ONE (yes – 1!) skein of Bernat Baby Sport yarn in soft "Baby Taupe" color that is very versatile & neutral. It is suggested to use US H/ 5 MM Crochet Hook and US J/ 6 MM Crochet Hook (to make the starting chain with a looser tension). 2 DC Cluster stitch used in this project is well-explained in a step-by-step tutorial.
Simple Crochet Wrap – FREE Pattern for beginners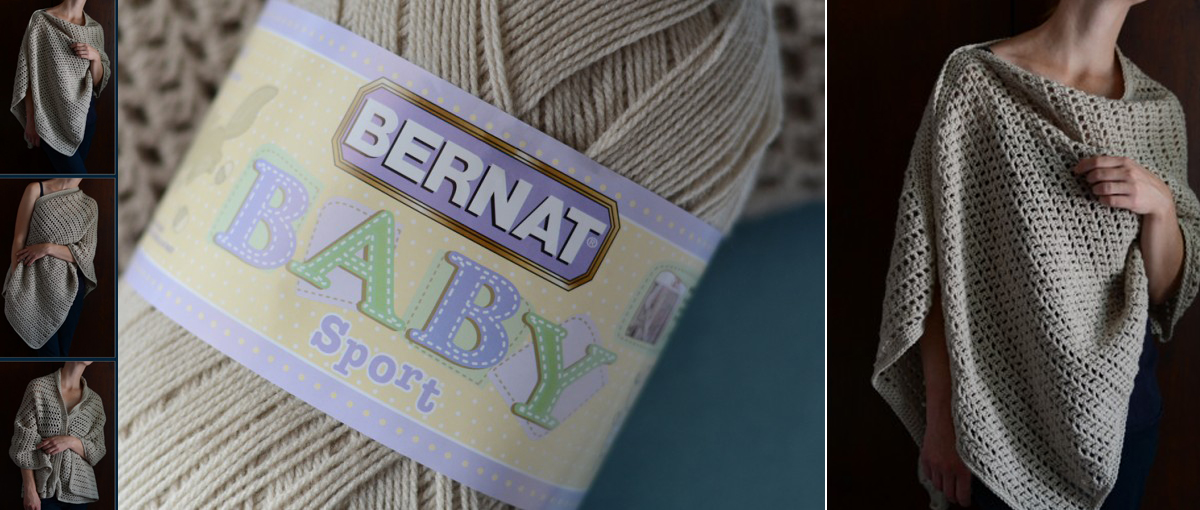 Seabreeze Lap Blanket (by Knit Picks)
The subtle, soothing gradient of the yearn and manageable size make this a fun project and also a very easy thing to crochet for beginners. This free pattern was created with baby showers in mind, or as a lap blanket – just the thing for last-minute gifting or a quick fall project. Color Mist is the perfect weight for those slightly chilly fall evenings when you want just a little something to cuddle in front of the fireplace.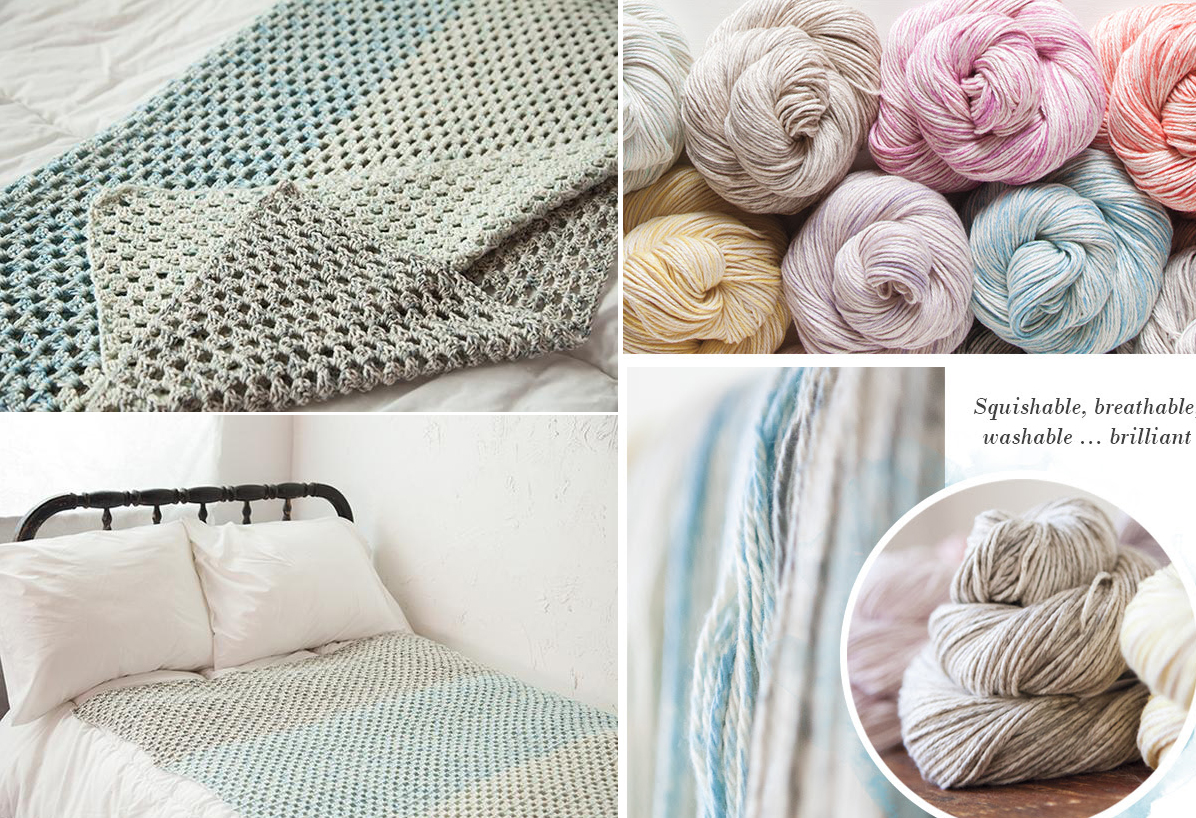 Serene Waves Throw
This Serene Waves Throw free pattern by Knit Picks whispers relaxing breeze in your ears. Simple wave stitch and cozy new line of cotton yarn make it a breeze to create. Soft colors, breathable pattern, light-weight cotton – this pattern is perfect for a baby shower or a throw to decorate a cozy cottage. If you are familiar with crochet, you can probably whip it up in just one weekend. Easy, breathy, washable – brilliant! One of the easiest crochet things to start with.
Serene Waves Throw FREE Pattern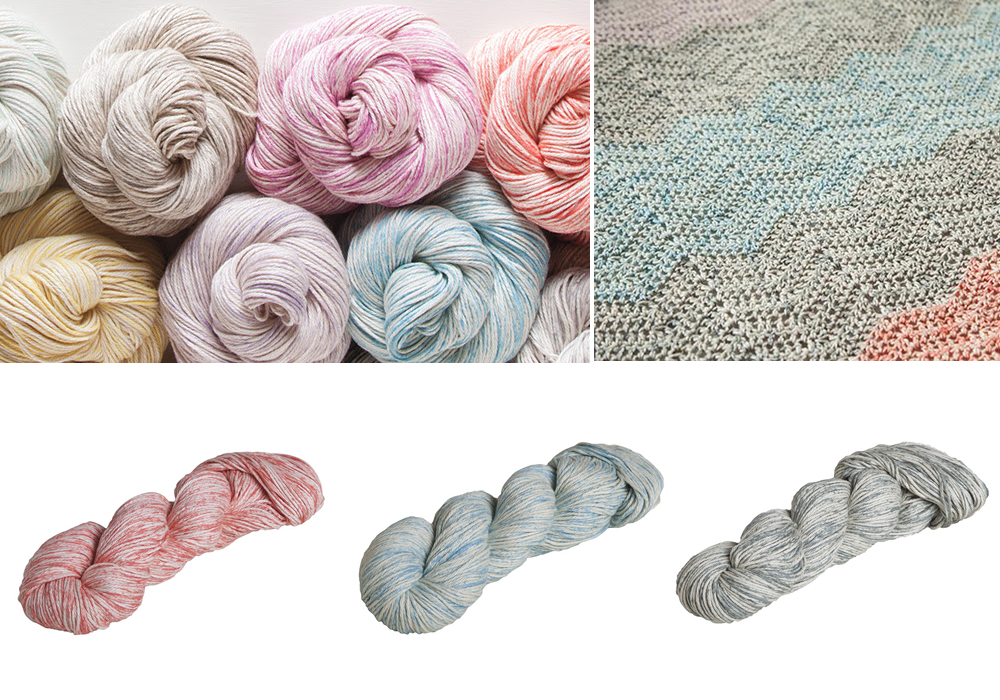 Simple V-stitch Crochet Infinity Scarf
Need something to cheer you up during gloomy autumn days? This bright and easy crochet infinity scarf is right for the job. Enjoy this super-easy color block pattern created using V-stitch. While easy to learn, it creates texture and adds sophistication to any pattern. Love this modern color scheme of white, silver, and yellow!
Simple V-Stitch Crochet Infinity Scarf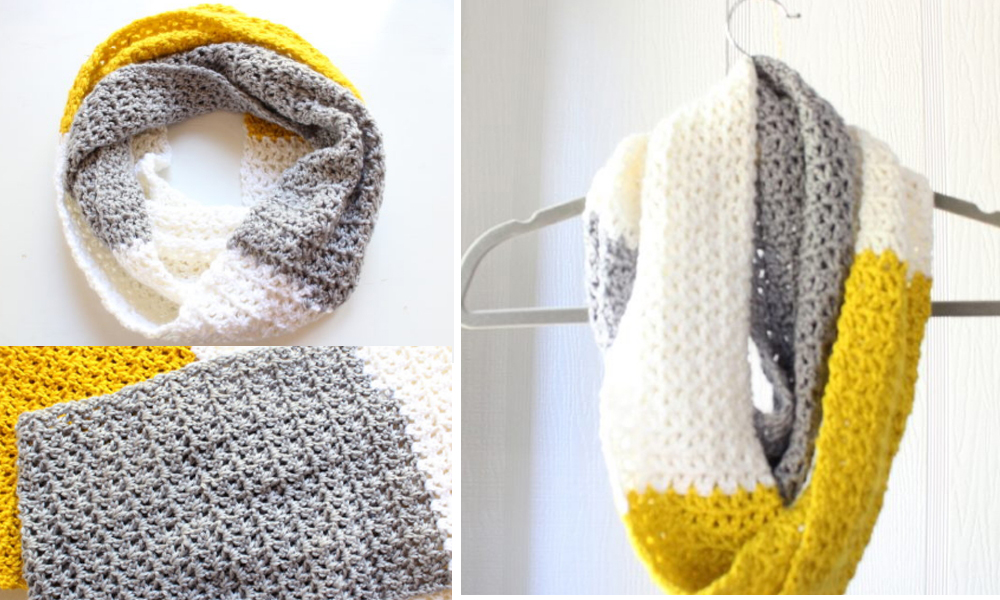 If you liked it, please share on Pinterest!