20. Acrylic Pouring Painting Tutorial
This lovely acrylic pouring tutorial has a winning combination of blues and gold.
Check out more popular Acrylic Pour Ideas in our collection for inspiration: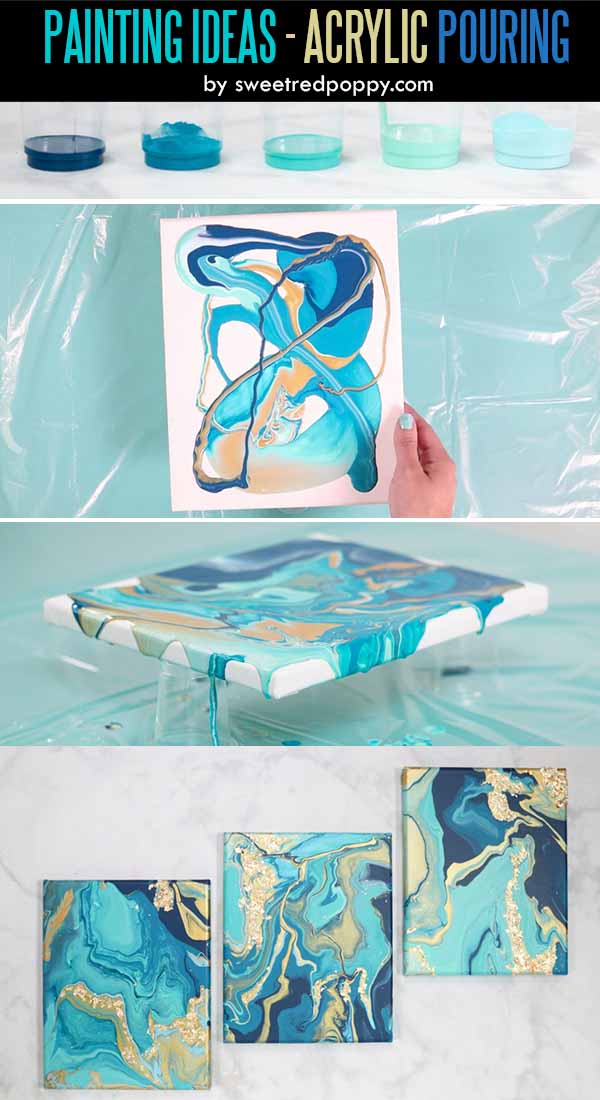 Source: sweetredpoppy.com
21. Painting Idea on Canvas: DIY Abstract Art
This abstract painting idea on canvas is as easy as it is stunning. Create your own canvas art with your favorite colors.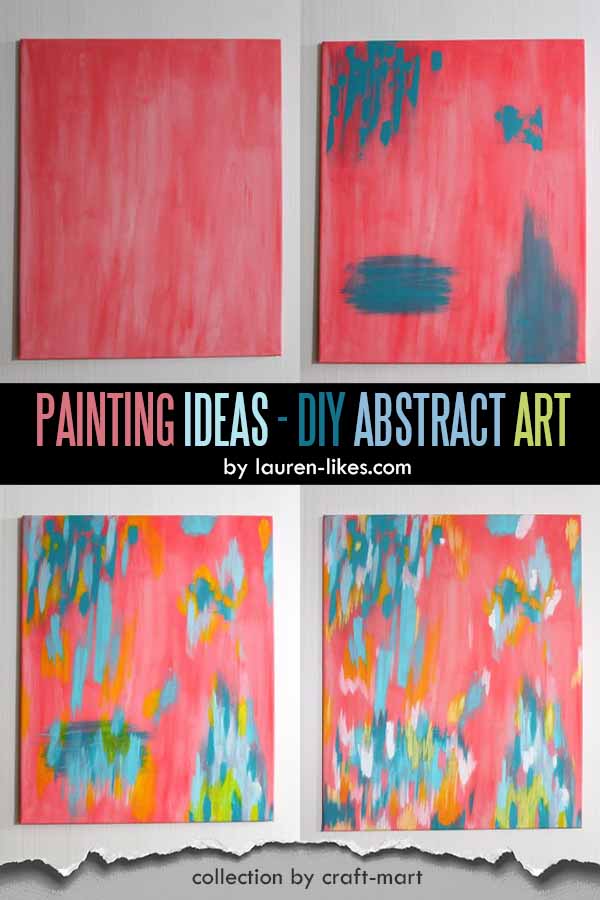 22. Flowers Painting Idea: How to Paint Lavender with Q-tips
With this simple painting technique, even a beginner can learn how to paint flowers. Use kebob skewers and Q-tips from your supply to paint lavender with ease.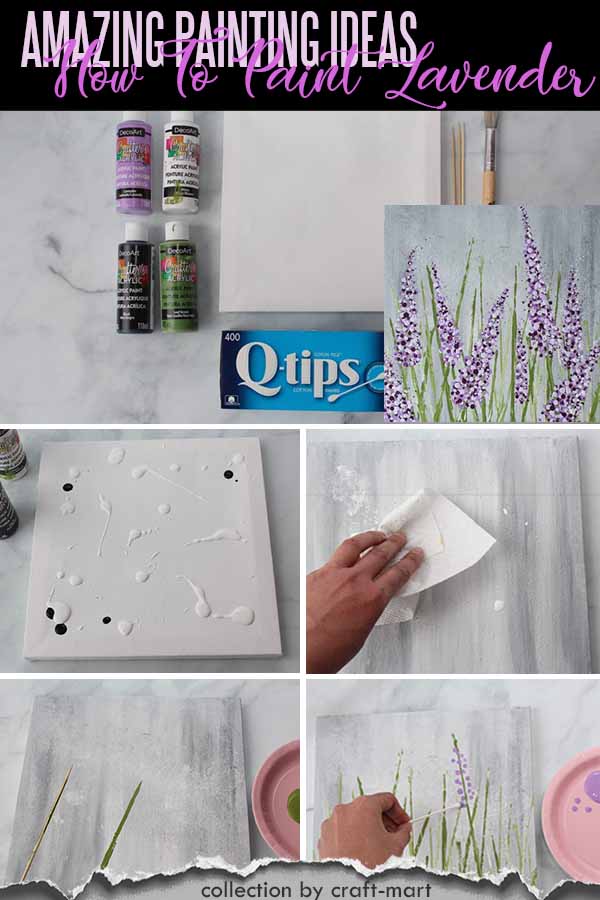 Source: feelingnifty.com
23. Step-by-Step Painting for Beginners: Bubble Paint Flower Hydrangeas
Painting flowers could be tricky, especially for beginners This amazing painting idea uses common kitchen soap bubbles to create stunning hydrangeas.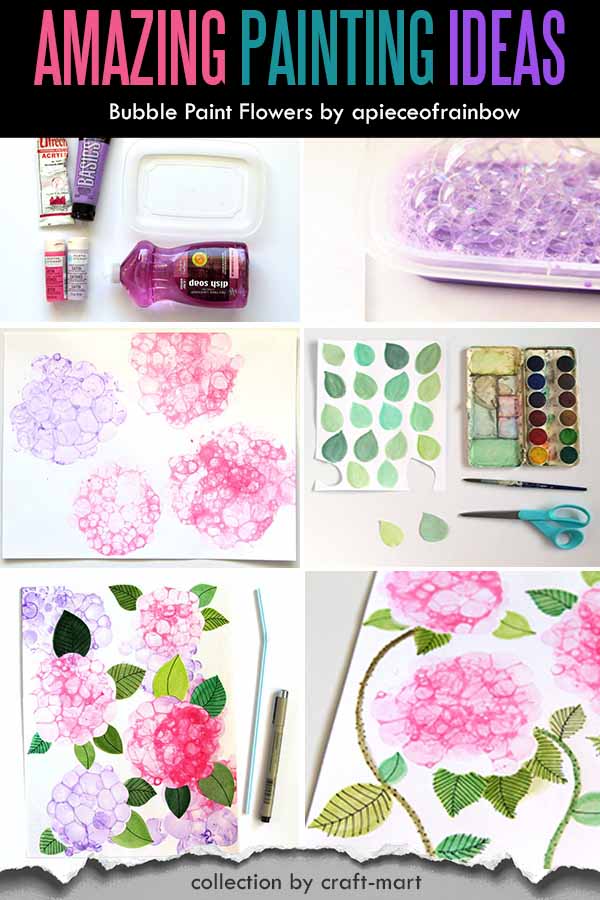 Source: apieceofrainbow.com
24. Flowers Painting Idea: How to Paint Roses
It is time to graduate from easy abstract art and try your artistic wings in this flowers' painting tutorial. You'll learn an easy way to paint roses after you watch this step-by-step tutorial.
25. Flowers Painting Idea for Beginners: Painting Roses with Q-tips
Do you still have some Q-tips left? This stunning video with flower painting ideas will teach you how to paint roses an easy way.
26. Step-by-step Painting for Beginners: How to Paint a Sunflower
Many beginners are looking for tutorials on how to paint a sunflower. You can learn it quickly with this video guide. For more sunflowers painting ideas, check out 25 easy painting ideas for beginners on canvas for super fun DIY home decoration!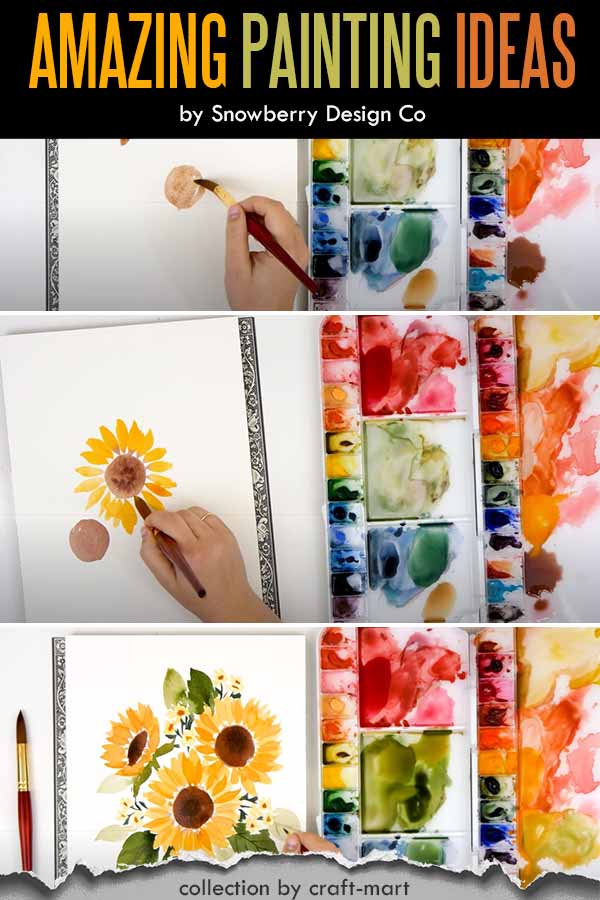 Source: How to Paint a Sunflower by Snowberry Design Co
27. Simple Painting Idea: Galaxy Painting
Finally, it is time to paint a galaxy – another popular painting idea for beginners on canvas. You'll be amazed at how easy it is to add stars to your galaxy painting. For more galaxy painting inspiration, check out Fluid Artist Emma Lindstrom Wows Acrylic Pouring Fans with Paintings of Galaxies.