9. Easy Acrylic Painting Idea on a Budget
Do you have a canvas, acrylics, but no artistic brushes? Not to worry – this simple abstract painting idea will require only your hands (and some tastefully-created palette) for your next masterpiece. A silver leaf adds a glamor touch to this canvas.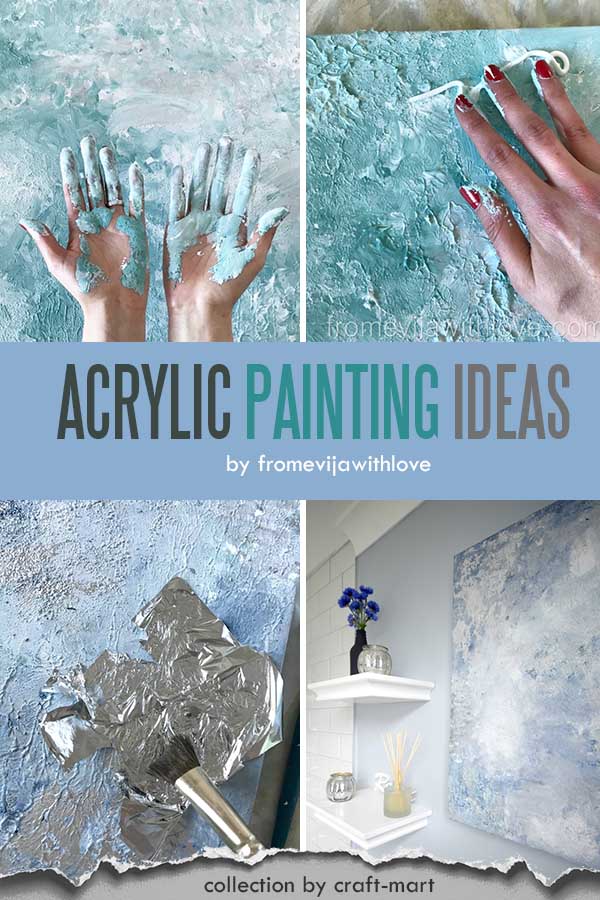 Source: fromevijawithlove.com
10. DIY Abstract Art for $22
This refreshing seascape costs only $22 dollars to create, according to the tutorial. I bet you can even do better if you pick your art supplies on sale or use a 50% off coupon.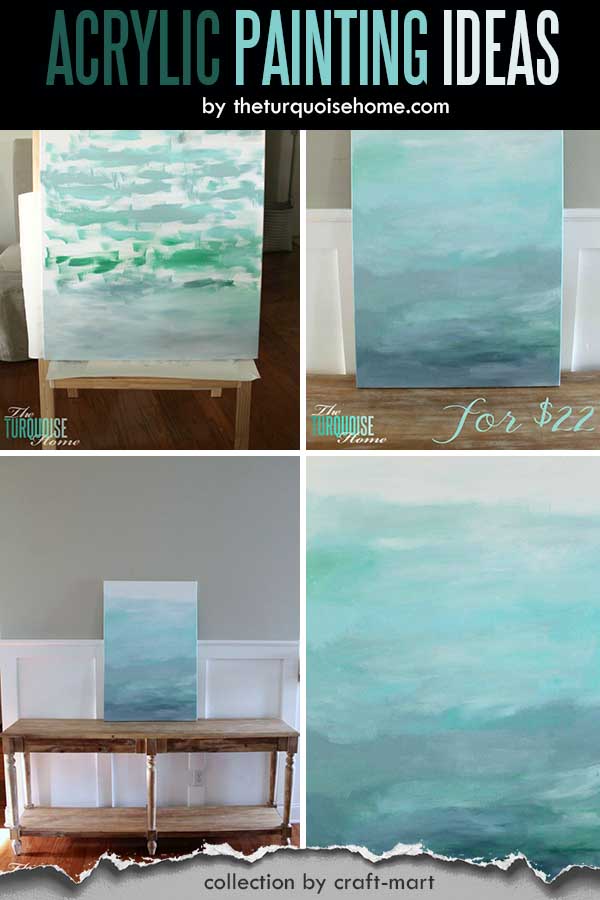 Source: theturquoisehome.com
11. Easy Canvas Painting Idea: Surf Up
Is it easy to paint the ocean? This painting idea is another acrylic pouring tutorial in our series of popular art techniques. Notice how white paint creates an illusion of waves on this refreshing canvas.

Source: www.tastemade.com
12. Canvas Painting Idea: A Coastal Look For Under $30
Are you looking for a coastal look on a budget? This DIY canvas painting ideas perfect for a modern abstract beach painting.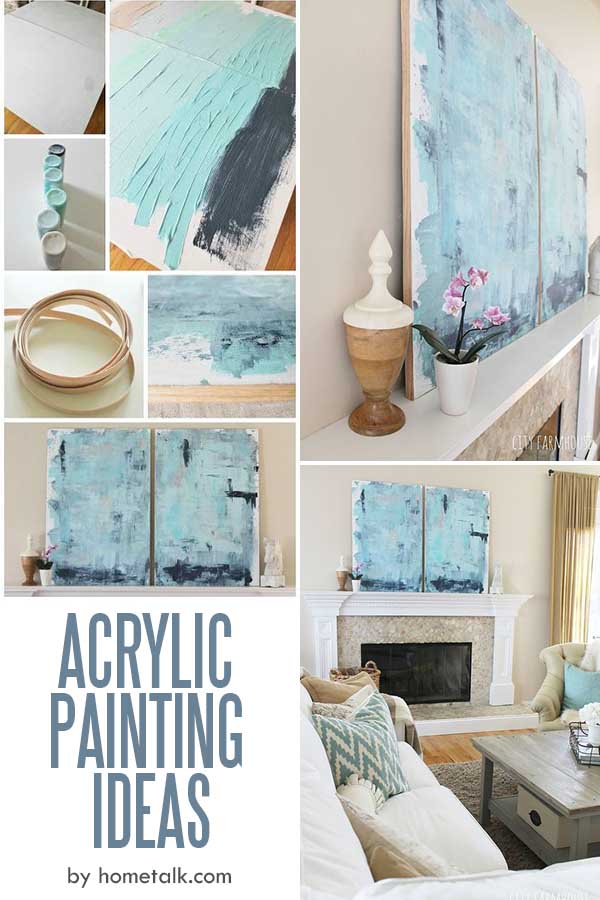 Source: DIY Abstract Art-A Coastal Look For Under $30
13. Rich Textures – Painting Idea on Canvas
Among easy painting ideas, there are a lot of tutorials on how to use a palette knife to create a rich texture on canvas. This is a perfect quick tutorial for beginners to achieve this effect.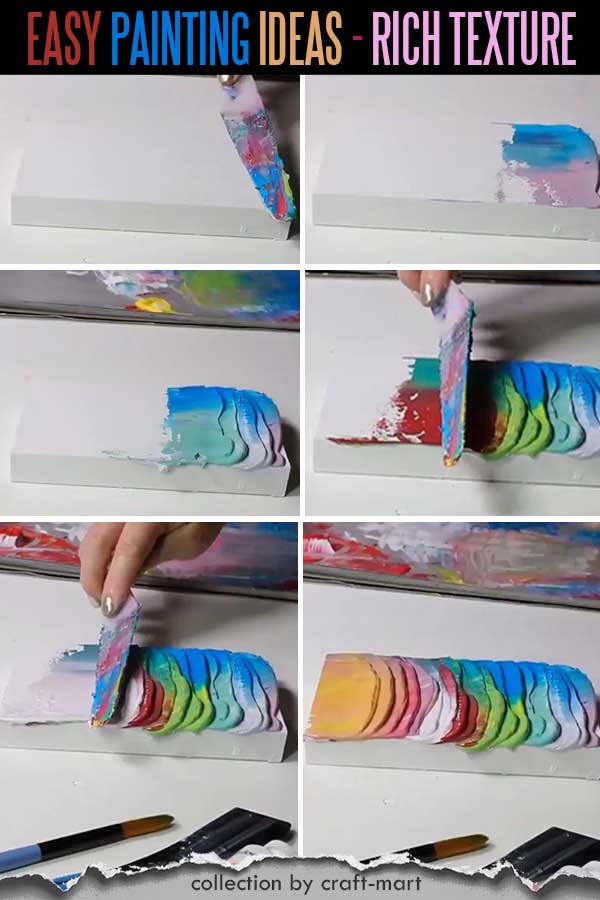 Source: Pinterest
14. Learn How To Paint Clouds
Another simple painting idea on canvas or walls – blue sky and clouds. Follow the step-by-step tutorial to learn how to paint realistic clouds.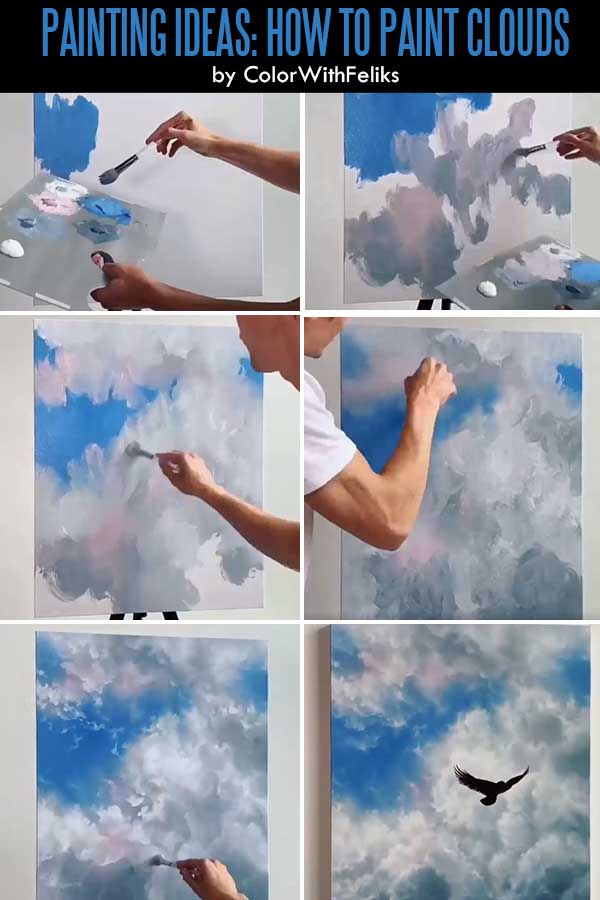 Source: Pinterest
15. DIY Abstract Art Canvas – Golden Touch
This abstract painting idea with a touch of gold is a winner! You will end up with modern wall art to decorate your home and have some fun while creating it.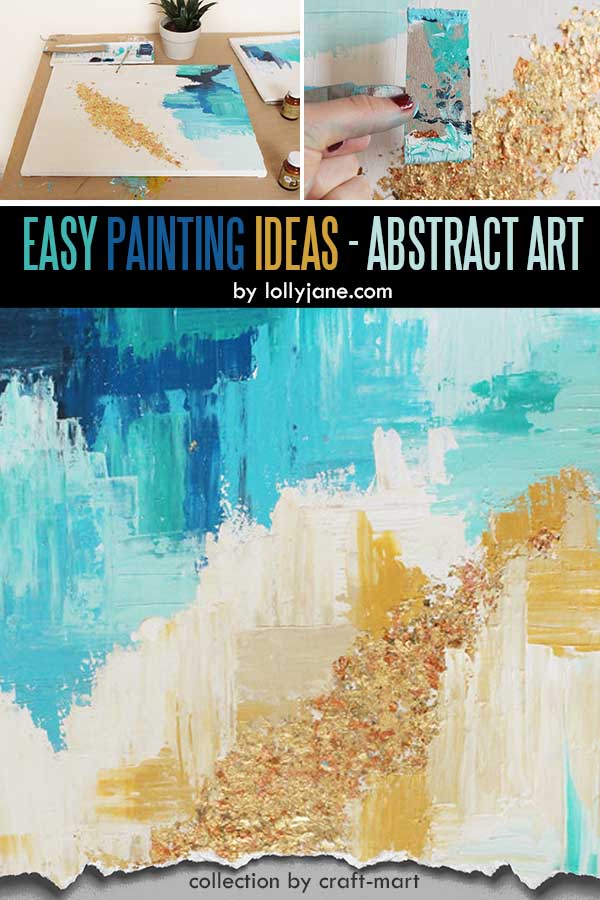 Source: lollyjane.com
16. DIY Abstract Art Tutorial
This abstract art tutorial is simple and easy. Just make sure you spend some time to pick up a color palette that will complement your interior design.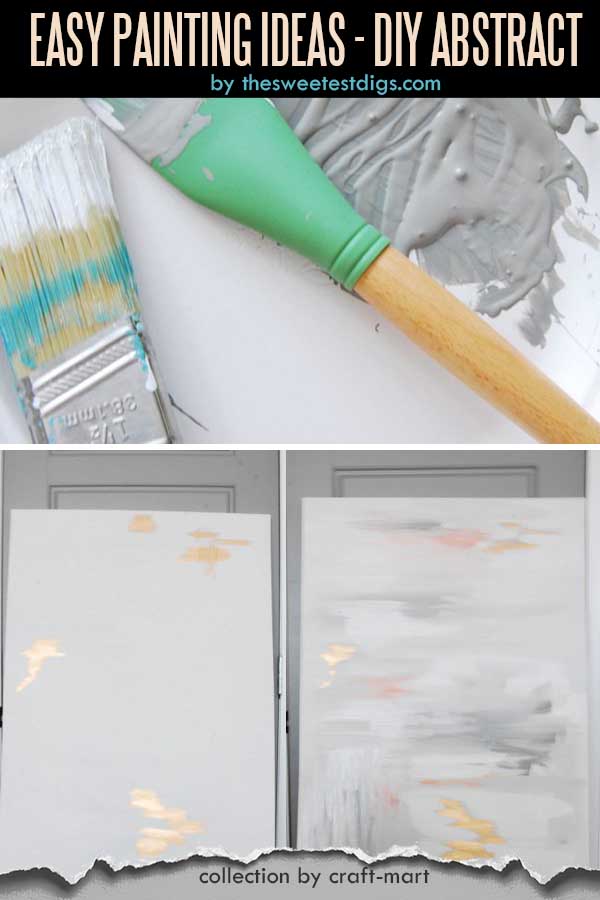 Source: thesweetestdigs.com
17. Easy Painting with Acrylics
These modern and abstract flower painting ideas are simple to recreate. A step-by-step tutorial gives you a list of all necessary art supplies and instructions.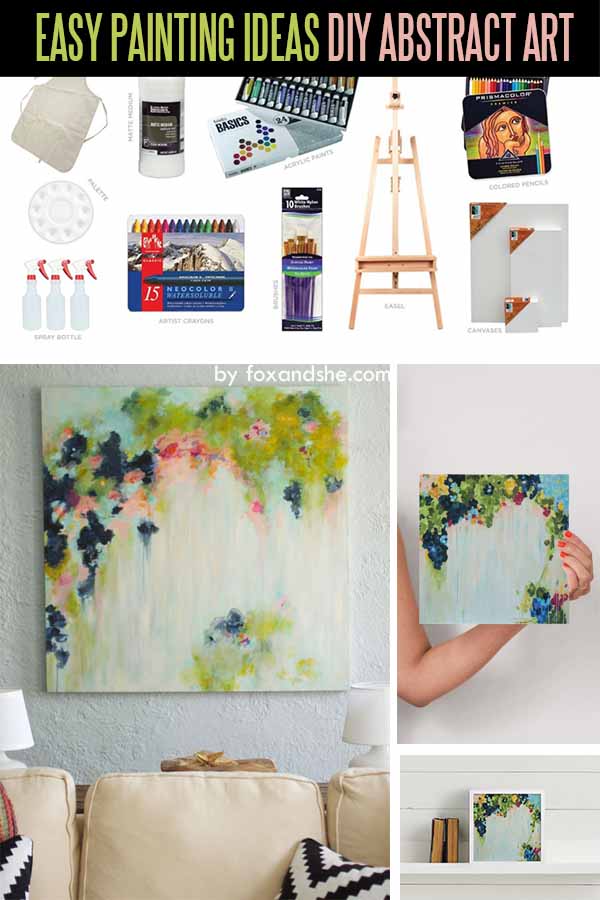 Source: thefoxandshe.com
18. Easy to Paint: Smear Art
This simple palette knife abstract art is easy yet impressive. A gradient effect gives this artwork a touch of masterful sophistication. You may even use this technique for painting sunflowers.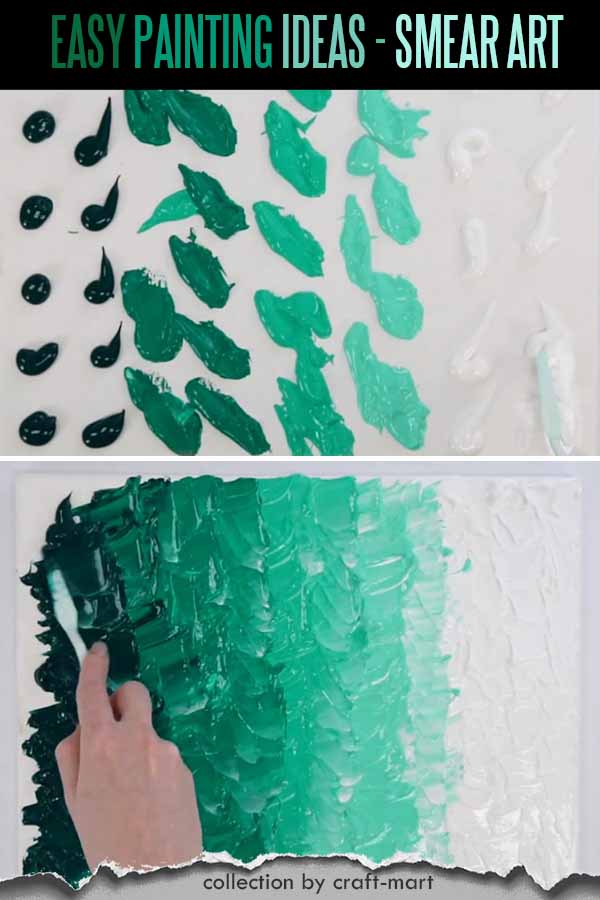 Source: Pinterest
19. DIY Abstract Wall Art
A black outline doodle makes all colors more vivid and fresh on this canvas. Don't forget to leave some white background on the edges for a 'room to breathe' to recreate the same effect.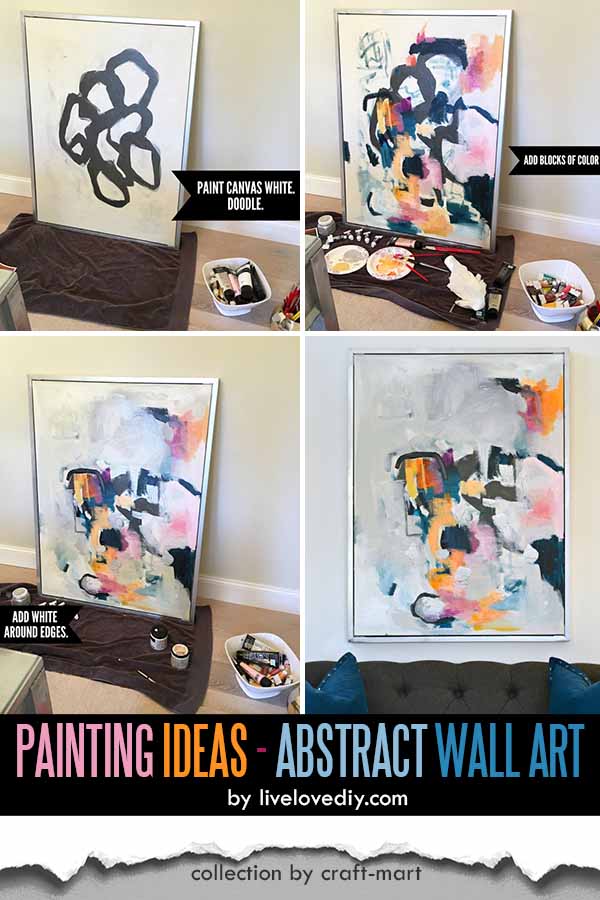 Source: livelovediy.com
See more painting ideas on the next page