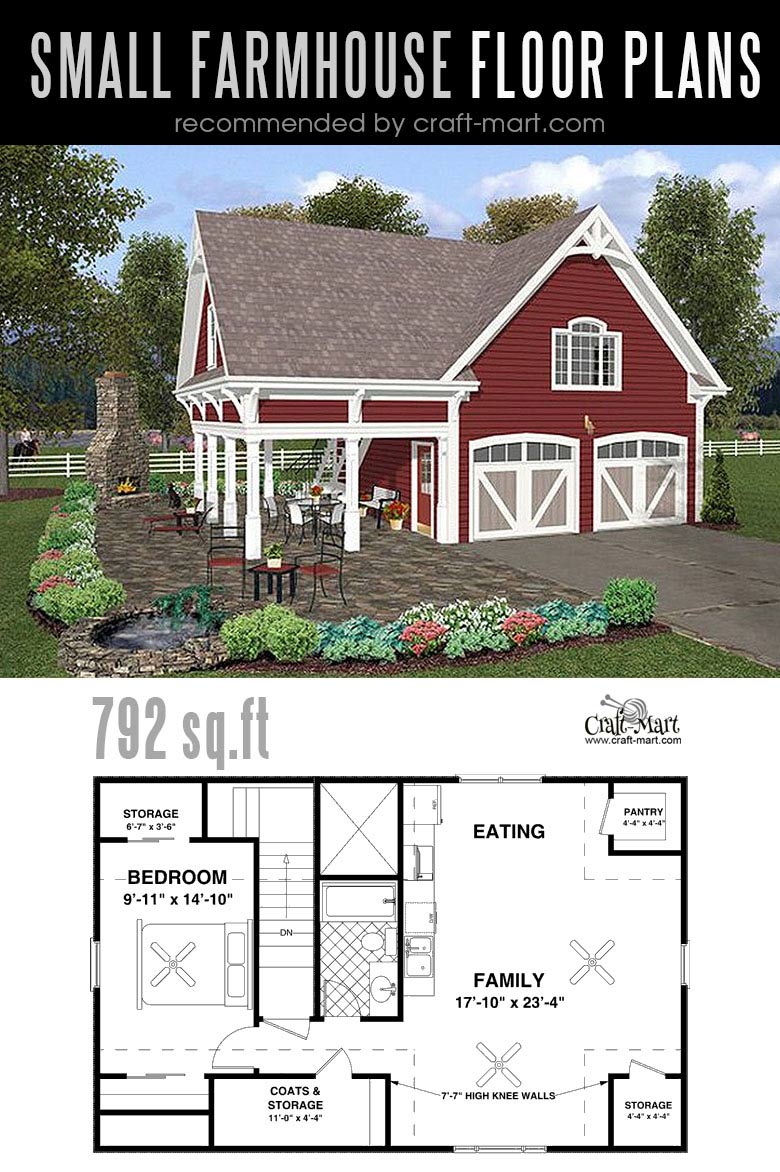 Don't you love those garage barn doors and the whole farmhouse color scheme from the beginning of the 20th century? With 792 square feet of living space, this small and simple farmhouse plan features plenty of built-in storage and a 543 sq/ft double car garage.
The gorgeous covered patio is perfect for late summertime barbeque dinners and simply enjoying outdoors.
Get these nice small farmhouse plans here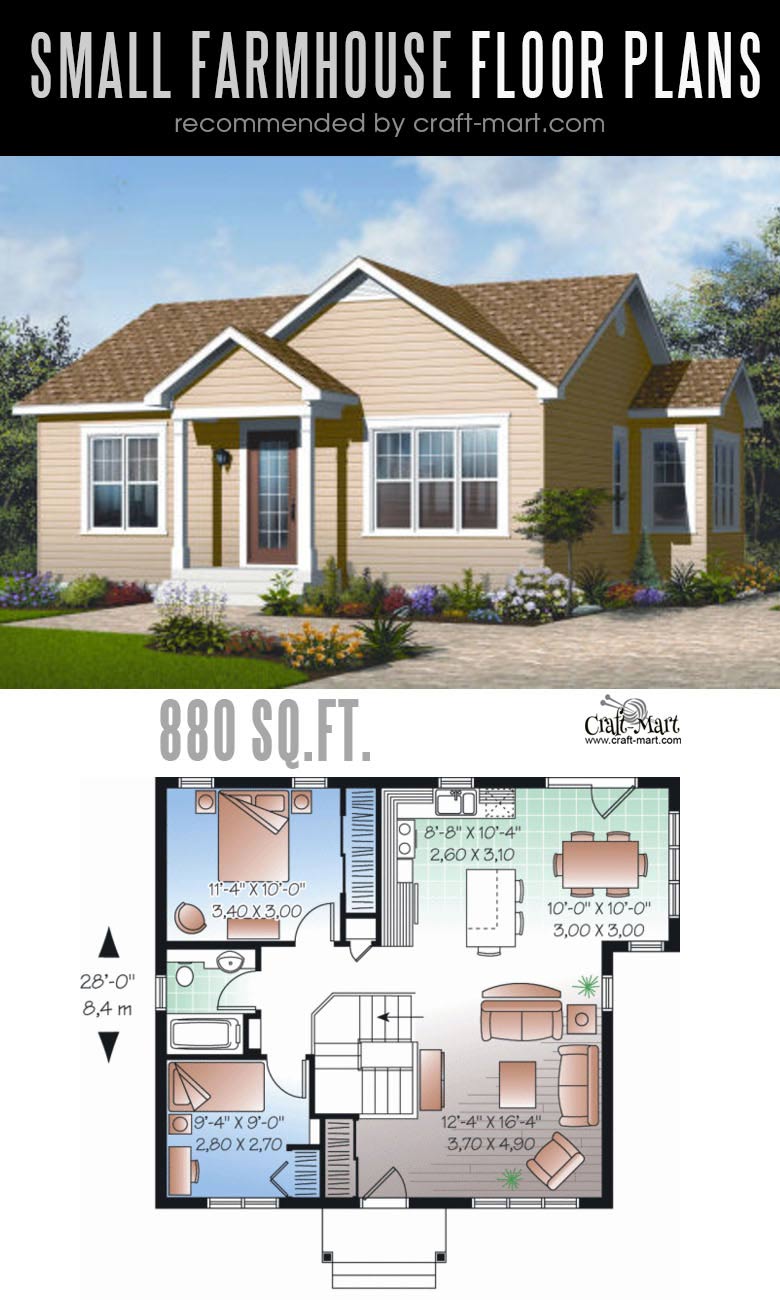 Comparable to a small apartment in the overall square footage, this is one of the most practical small farmhouse plans with two bedrooms and a bathroom on one side and the kitchen/living area is on the other side. This farmhouse is suited for corner lot but lacks outdoor space featuring only a tiny covered porch by the main entrance, which can be easily added by customizing this plan and adding French doors and a patio alongside the living room (or kitchen), with access from the dining nook.
Get these farmhouse plans here
Finished Square Footage
1st Floor:1150 Sq. Ft.
2nd Floor:470 Sq. Ft.
Unfinished Square Footage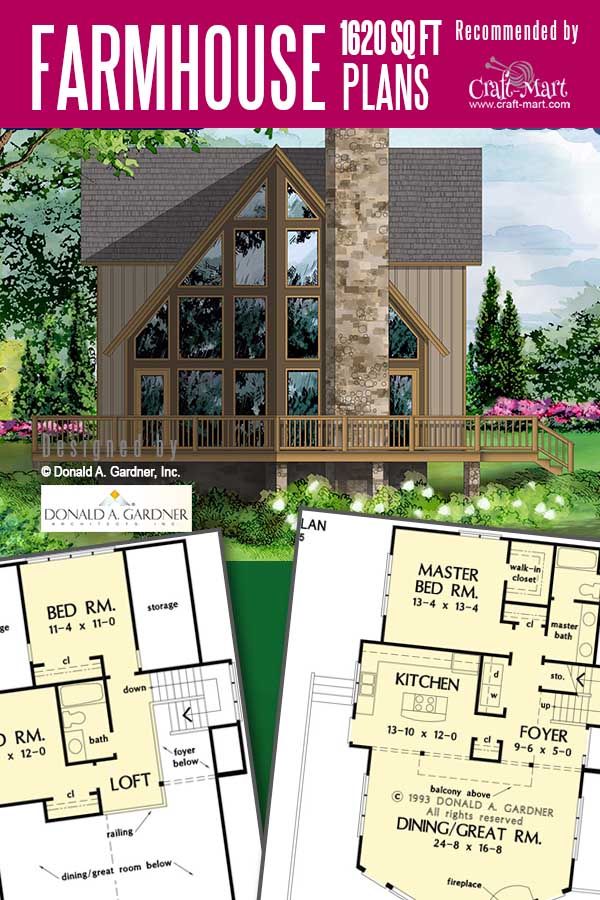 The key feature of this pretty small farmhouse plan is a stunning, 2-story high wall of windows. If you are not into man-caving then this would be the ideal vacation home for you. The kitchen flows into a great room creating a magnificent space for entertaining guests or family gatherings. On the loft upstairs you would find a full bath, large storage closet, and two bedrooms –both with built-in closets and a small internal balcony overlooking the great room.
Out of many affordable home plans with loft, this one definitely stands out. For a nature-loving family, this spacious plan makes a lot of sense especially if you are into gardening. It will let you enjoy your quiet life and may help to survive hard stressful times.
View details of this house plan here
Finished Square Footage
1st Floor:1002 Sq. Ft.
2nd Floor:336 Sq. Ft.
Unfinished Square Footage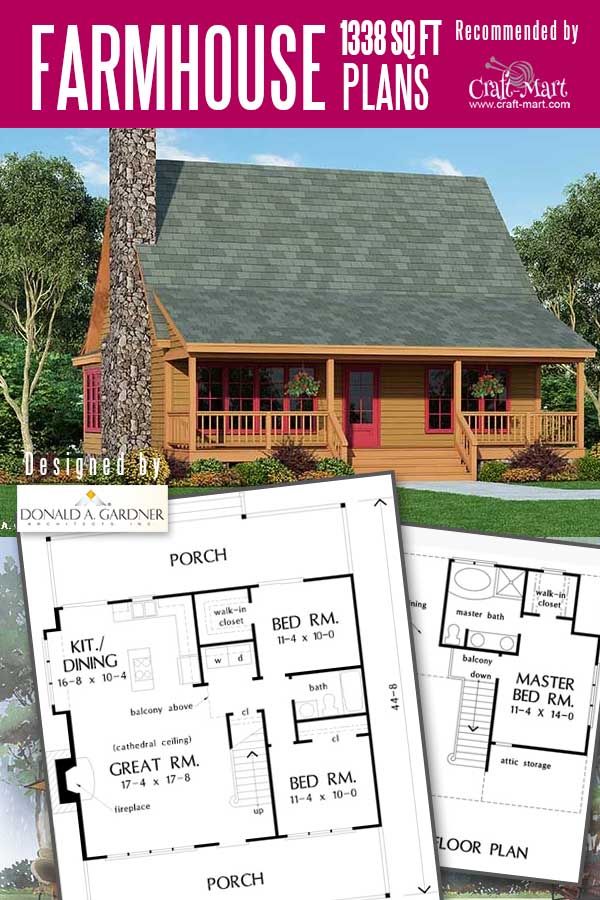 This two-story classic yet modern farmhouse house plan has a definitive rustic flavor coming from the stone/wood combination of the exterior's finishes. It is one of the most romantic farmhouses! You'll have no problem with selling this cute piece of real estate later.
The living room is open to the kitchen and the dining area. A cozy chimney marks the fireplace in the living room. This is one of the prettiest classic farmhouse plans that should work great for small families.
Though you may consider picking a different color scheme for your facade to make this house fit better into your modern farmhouse style dream. It is an easy fix – just find your perfect shade of gray with bold black trim.
Click for more information about this home plan
13. Country Classic Small Farmhouse Plan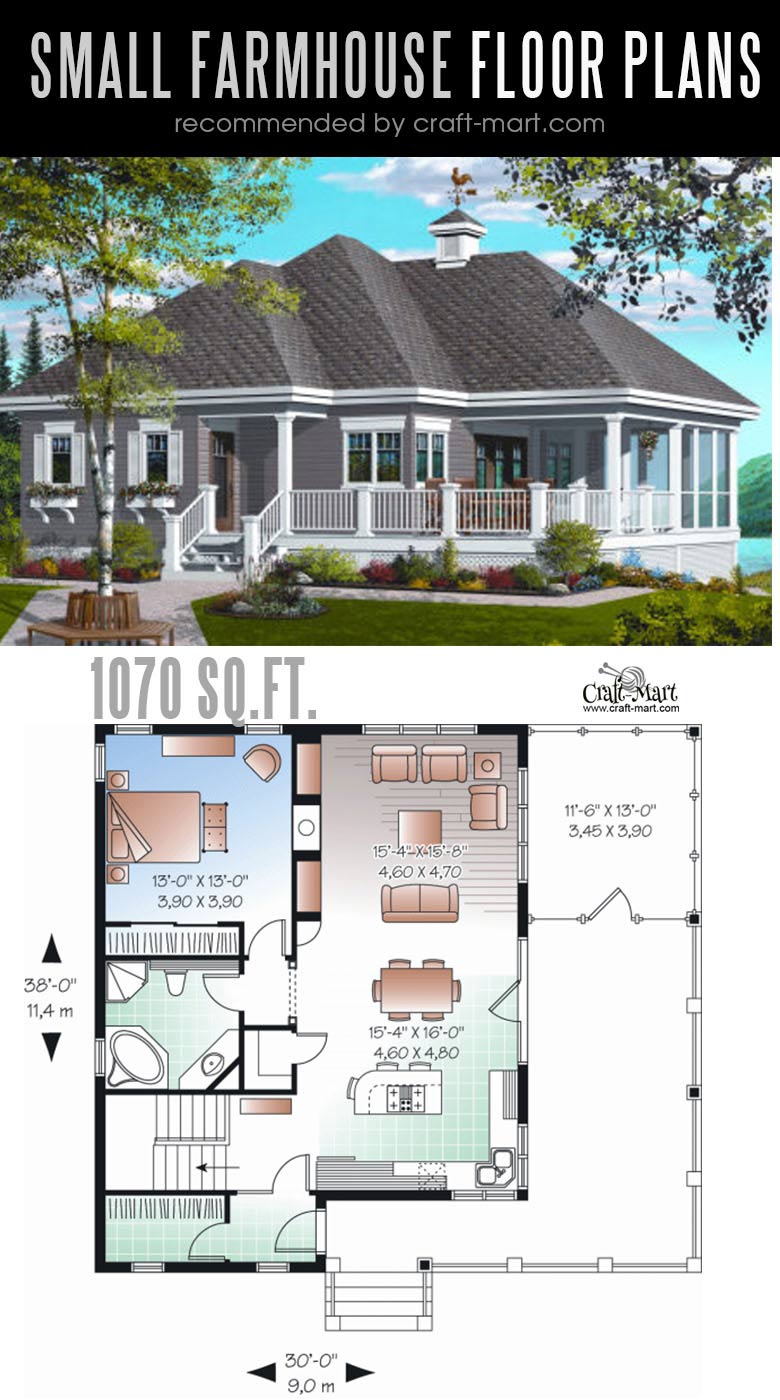 The wrap-around traditional farmhouse porch for this plan is pretty massive. Each room is rather spacious and there are two bedrooms: bedrooms: Master Bedroom (210 sq/ft) and 2nd bedroom (110 sq/ft). The mudroom is included in this particular small farmhouse design and would be much appreciated by busy moms with active kids.
The kitchen design includes an eat-in bar, kitchen island, breakfast nook, walk-in pantry, and cabinet pantry. The main floor bedroom is a nice touch for empty-nesters and a great selling point if you'd envision selling this house in the future.
14. Two-Story Rustic Modern Farmhouse Plan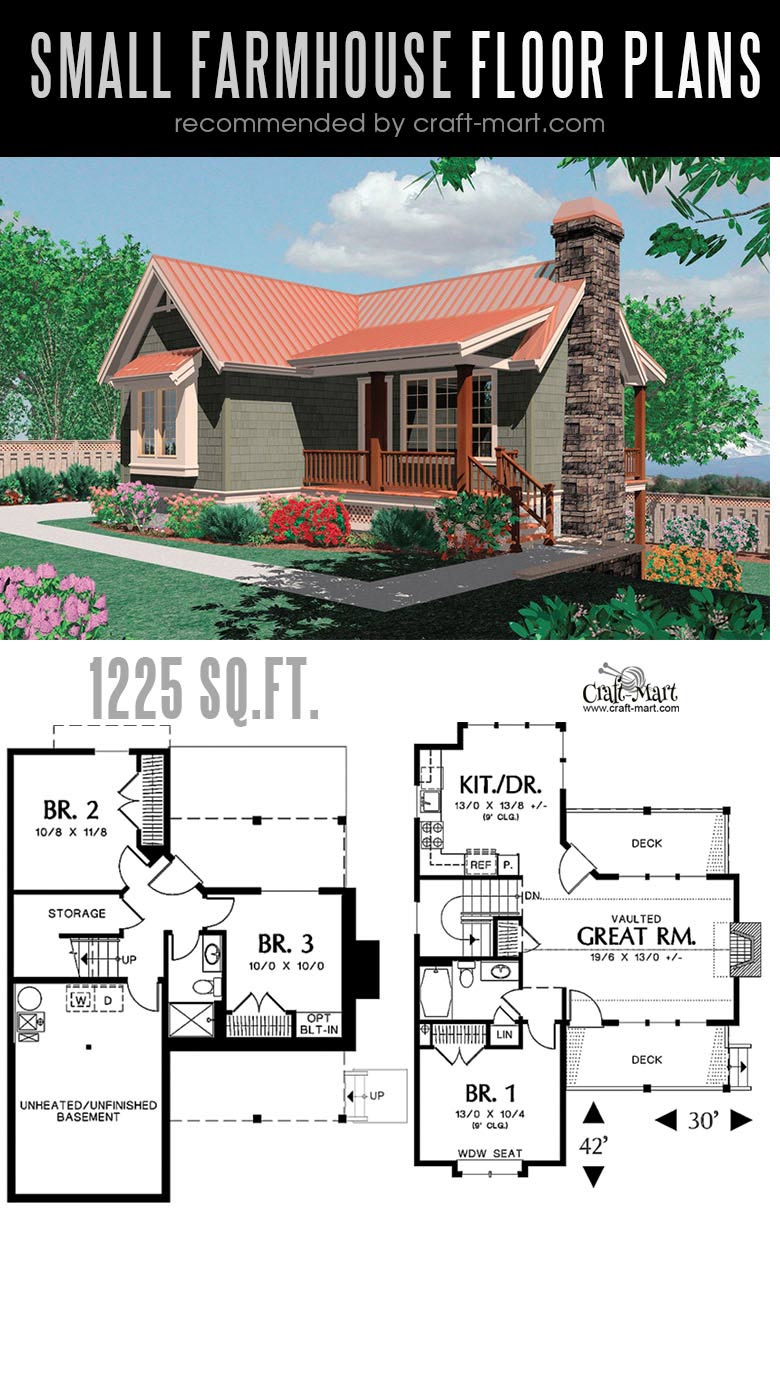 Featuring both covered front porch and covered rear porch, this modern rustic craftsman farmhouse floorplan is suited for a corner lot, a narrow lot, or even a sloping lot. So if you have a challenging task of finding a unique floor plan that will be perfect for your piece of land, this could be your plan of choice.
With a great room accentuated with vaulted ceiling and surrounded by decks on both sides, this rustic 1225 sq.ft. the farmhouse would feel spacious. With space for a basement (to store your garden preserves) and three bedrooms, it is a versatile floor plan that will fit the bill even for a family with kids.