Are you looking for easy rustic Christmas decor ideas? Whether you are searching for farmhouse Christmas trees or wooden Christmas crafts, we have collected an amazing plethora of rustic Christmas decorations that are easy to make and look amazing.
If you are interested in homemade Christmas decor, check our collection of ideas:
Rustic Christmas trees, rustic Christmas ornaments, and overall country Christmas decorating has been gaining popularity. Furthermore, there is something about rustic Christmas decorating ideas.
As a result, country Christmas decorating makes a house feel like HOME for the Holidays.
As an illustration, we have collected country Christmas decor ideas from the most creative designers, woodworkers, and bloggers. With that in mind, grab your favorite holiday beverage and enjoy these DIY tutorials of farmhouse Christmas decor.
1. 3-minute Rustic Christmas Ornament
These rustic Christmas ornaments are so easy to make! Check out a step-by-step tutorial and enjoy a 3-minute craft to decorate your farmhouse Christmas tree with gorgeous rustic ornaments.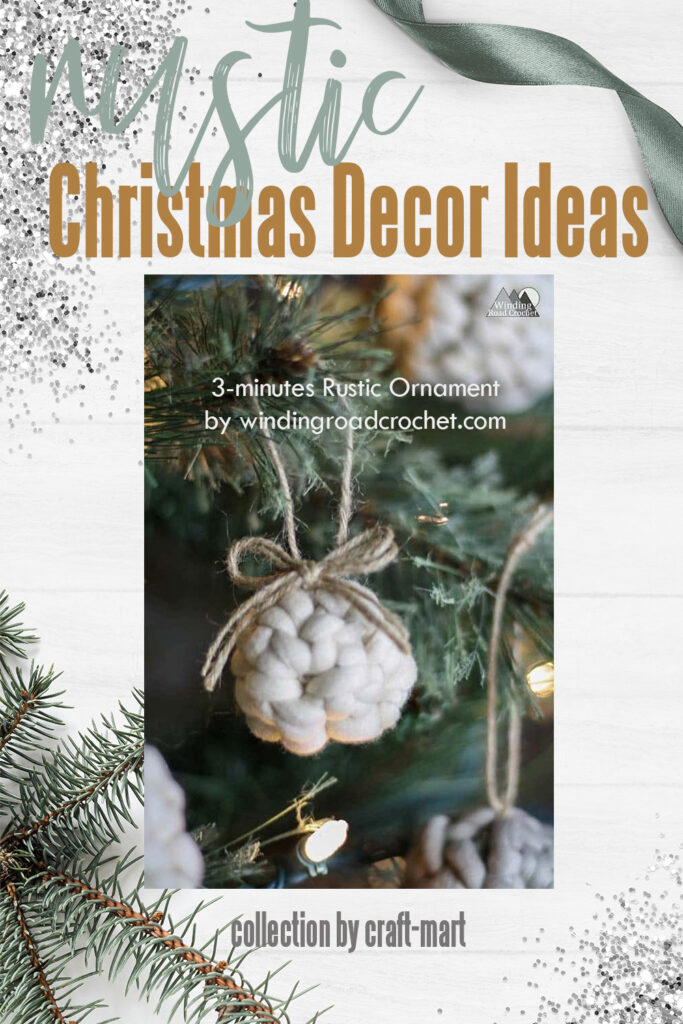 Source: Rustic Christmas Tree Ornament by windingroadcrochet.com
2. DIY Christmas Star
On the positive side, the list of items for this wooden Christmas craft is not too long. For example, you would need wood scraps, LED lights, wire (to make a star), and all-purpose glue. Of course, you would need basic woodworking tools to complete this Christmas wood craft.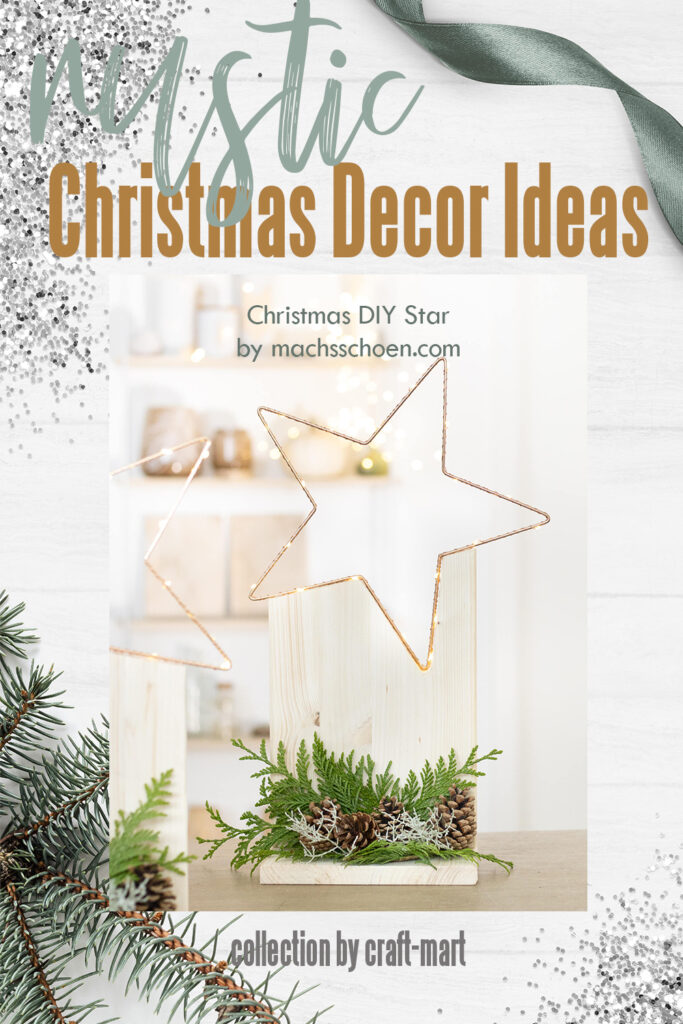 3. Rustic Christmas Trees Decor
As a matter of fact, this is one of our favorite rustic Christmas decorations. How easy is this rustic Christmas decor! Equally important, you can use readily-available items to create this wall hanging.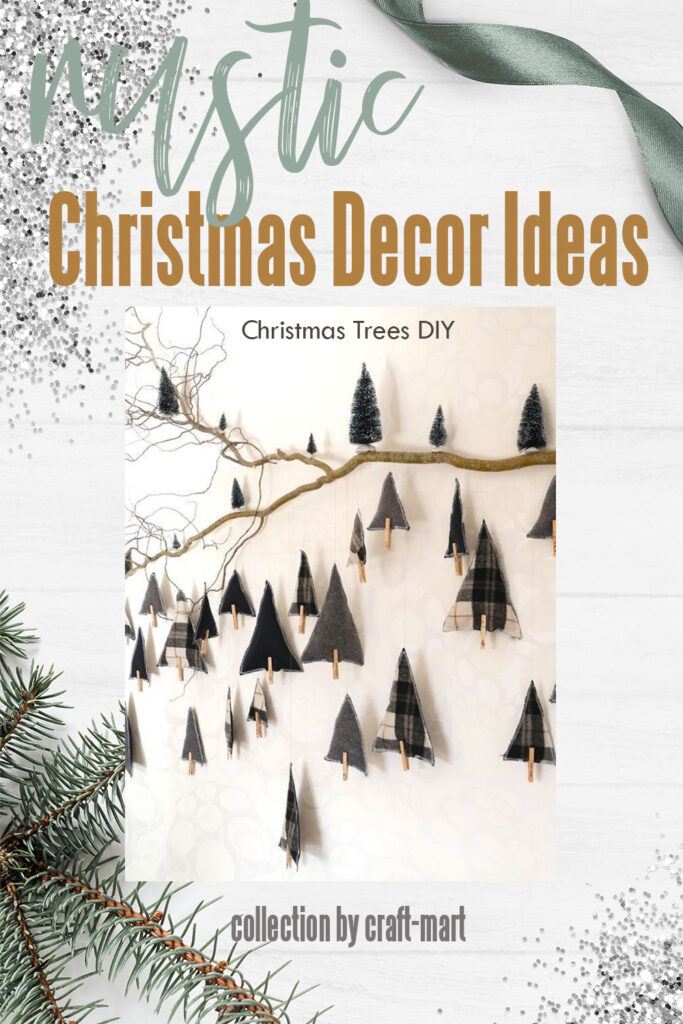 Source: Rustic Christmas Trees Hanging
4. Modern Rustic Tablescape Decor
This minimalistic modern Holiday tablescape is easy to replicate for your home. First of all, you'll need a few wire Christmas ornaments. Second, add a few tall white candles and you are almost done.
Lastly, the fun begins with arranging simple bottle brush trees on metal stands of different heights. Don't forget a box filled with decorate moss and you have a designer piece for your Holiday table.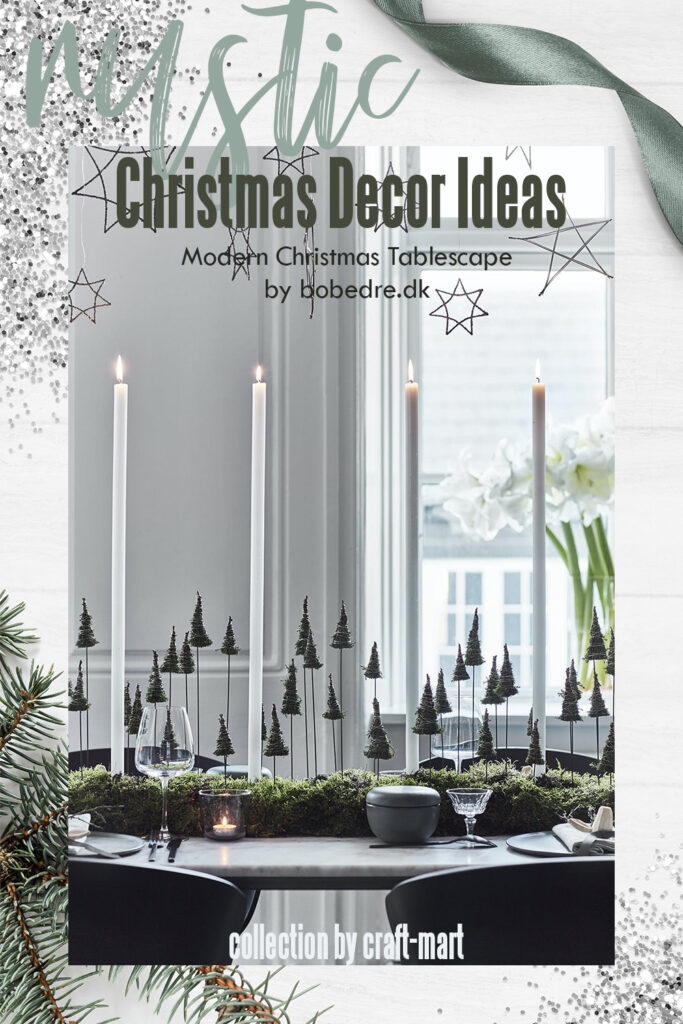 Source: Modern Rustic Holiday Table Decor
5. DIY Christmas Wall Hanging
Most importantly, this rustic Christmas wall hanging doesn't require a lot of materials. With just a few rustic Christmas ornaments and a natural wooden branch, you can create your own rustic masterpiece.
Furthermore, this wall décor could be a perfect alternative rustic farmhouse Christmas tree for tiny spaces.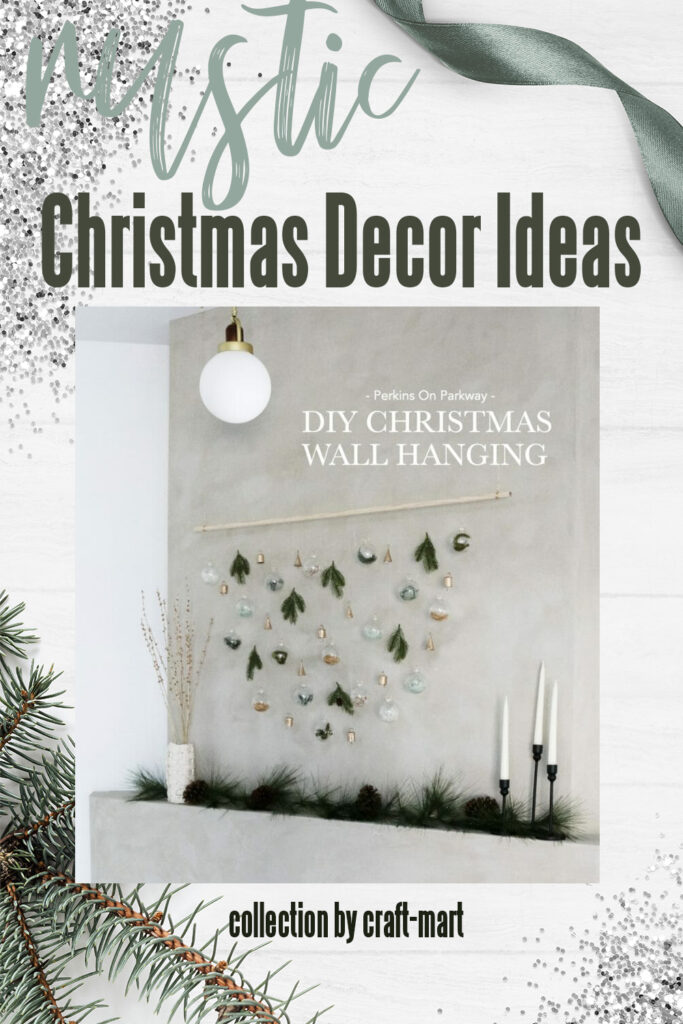 Source: DIY Christmas Wall Hanging
6. A Little Farmhouse Christmas Tour
We all like to take a tour of beautifully decorated homes. As an illustration, check out this perfect example of farmhouse Christmas decor.
From clever use of a vintage chest to display Christmas decor to attention to every little detail, this farmhouse decorated for the holidays is a delight for your eyes. Consequently, it inspires your own creativity for rustic Christmas decorating.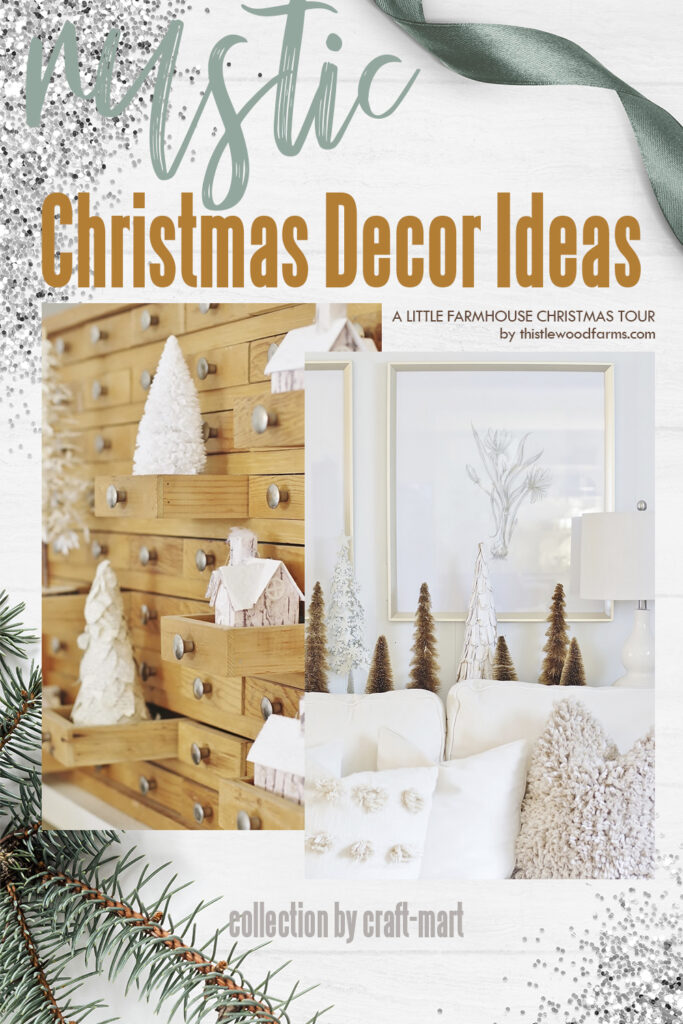 Source: A LITTLE FARMHOUSE CHRISTMAS TOUR
7. Holiday Crafts: DIY Macrame Christmas Ornament
Even if you haven't tried macrame before, you may enjoy creating this rustic Christmas ornament. With this in mind, check out this easy step-by-step tutorial for rustic Christmas decor.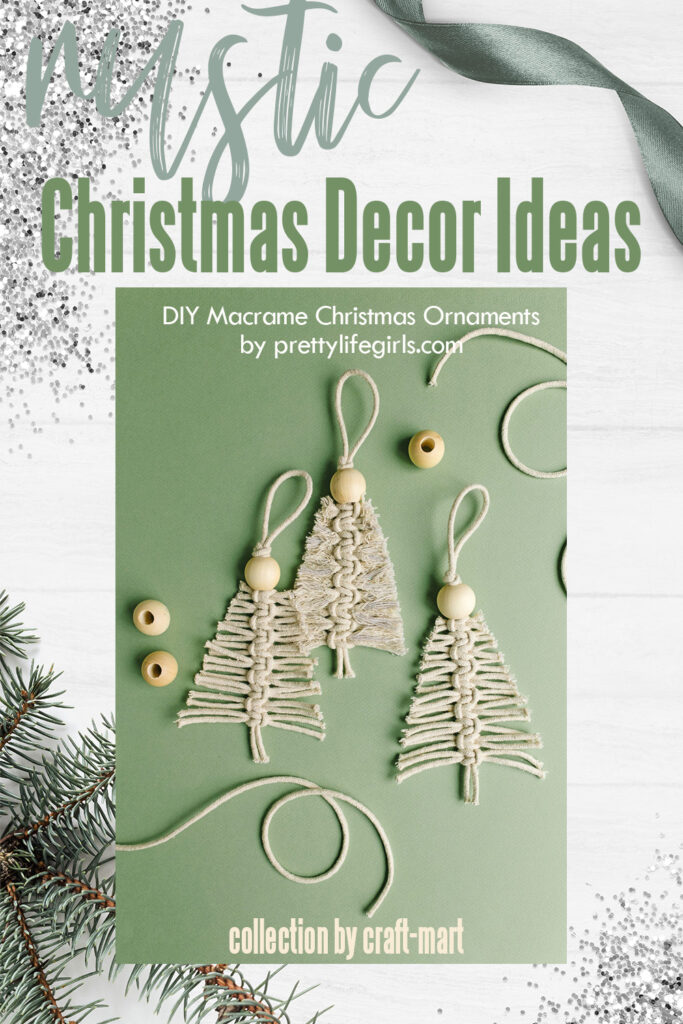 Source: DIY Macrame Christmas Ornament
8. A Twig Tree for Tiny Spaces
If you are facing the dilemma of fitting a Christmas tree in a tiny space, this rustic decor idea is for you. Check out how clever and modern this amazing tree looks! most importantly, it takes only minutes to recreate.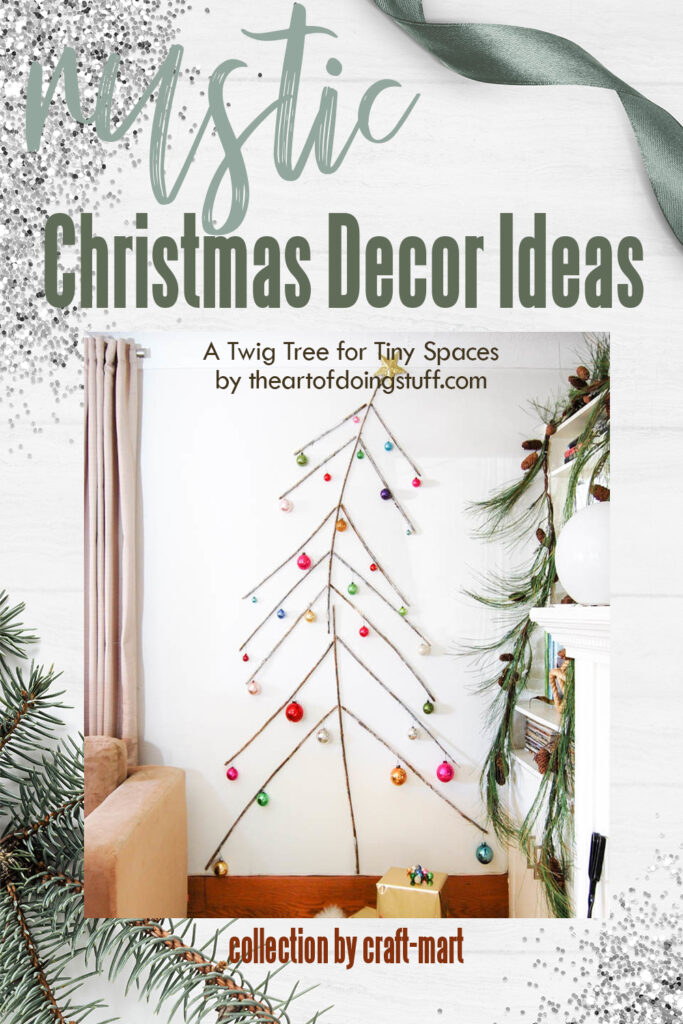 Source: A Twig Tree for Tiny Spaces
9. DIY Wood Block Reindeer
How cute is this rustic decor idea! Most importantly, you can use it as rustic Christmas decorations for outdoors as well as indoors.
Another key point, you can use leftovers for these wooden Christmas decorations. That's the beauty of wooden Holiday crafts – they usually don't require a lot of wood.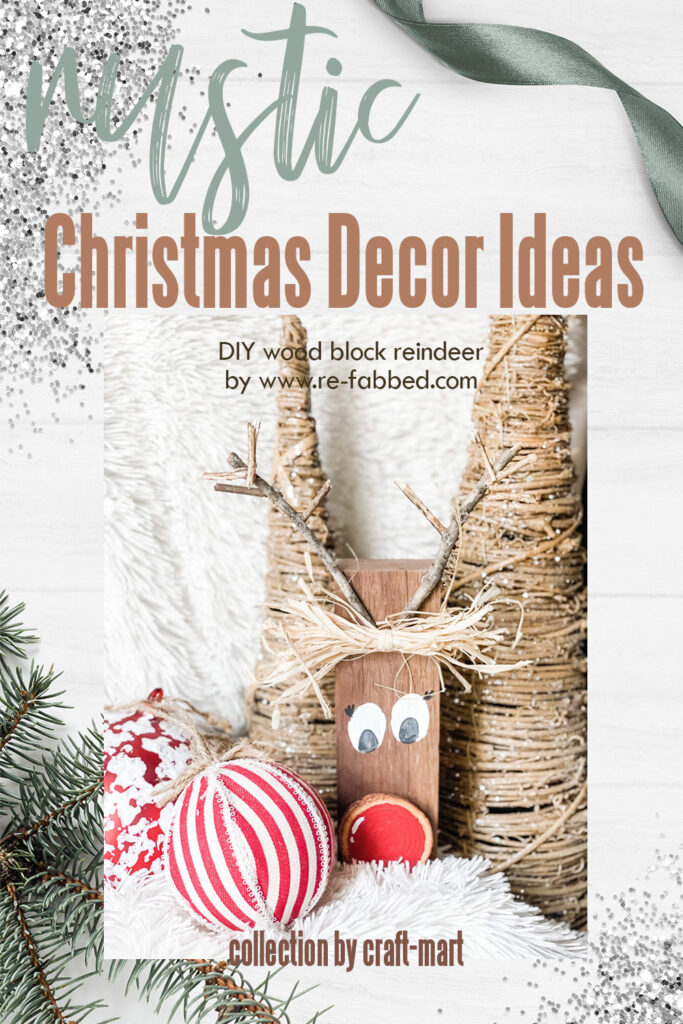 Source: DIY Wood Block Reindeer
10. The Simple Star – Handmade Christmas Decor
As a matter of fact, this rustic Christmas decor won't cost you a cent. Not only you don't need to buy anything to create it, but also you can find all the materials right in your backyard. So, for the frugal folks looking for rustic farmhouse decor, this is a perfect DIY project.