If you are a beginner and are looking for easy crochet blankets, we have a collection of FREE CROCHET PATTERNS for you. In addition, easy blanket stitches and free written patterns make them easy DIY projects.
In this collection, we feature blankets that use fast and easy stitches. If you have mastered basic crochet stitches such as chain, single crochet, and double crochet, you'll learn how to crochet a baby blanket very fast.
The first step in creating a blanket is to determine the right size for your project. Furthermore, we took the guessing game out of the equation with our handy crochet blanket size chart.
Moreover, we have created a few helpful diagrams to help you pick the right crochet hook based on the yarn and determine how much yarn you would need for your project.
Furthermore, Craft-Mart's YouTube channel has many videos to help you master your crochet skills. From infinity scarves to popular crochet baby blankets, we have interesting crochet projects for you to try.
If you always wanted to learn how to crochet a baby blanket, you are in the right place. Most of the patterns in this collection are crochet baby blanket patterns for beginners.
Equally important, the majority of these patterns are very easy. Additionally, they were tested and loved by many of our followers.
In reality, a crochet blanket is one of the easiest projects. Because of that, many beginners pick it as their first project.
With this in mind, let's start with our easy crochet blankets. Surprisingly, you'll find them so easy, that you'd love to crochet a few for the joyful occasion of welcoming a new baby.
If you are puzzled by the knitting vs. crochet dilemma, check out our post comparing KNITTING vs. CROCHET to decide which one is best for you.
At the present time, this is one of our most popular crochet baby blankets. In effect, the pattern looks difficult but in reality, it is not.
Indeed, you will love this easy blanket stitch – guaranteed. Specifically, you will appreciate how easy is it to create a textured fabric with this simple stitch.
Do you want to try this easy crochet blanket? Simply click on the link in the title to go to the FREE PATTERN.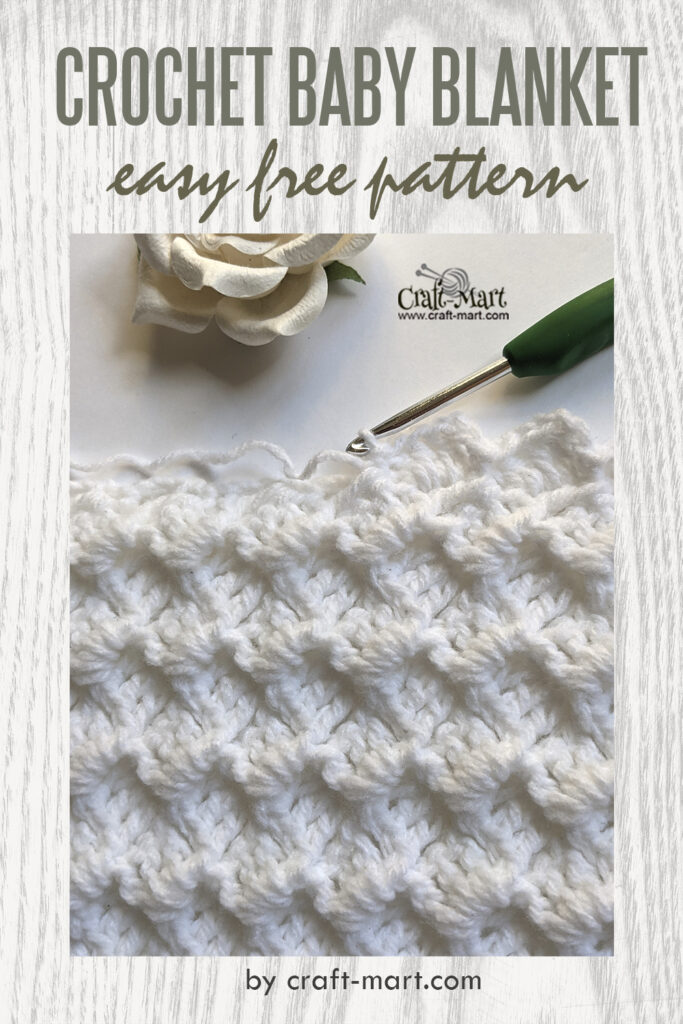 To clarify, this next pattern is possibly the easiest of all easy crochet blankets featured here. As an illustration, you'll be repeating the same stitch over and over again.
Are you familiar with a classic half double crochet stitch? There is a small modification you'd need to make. As a result, you will have a blanket full of texture.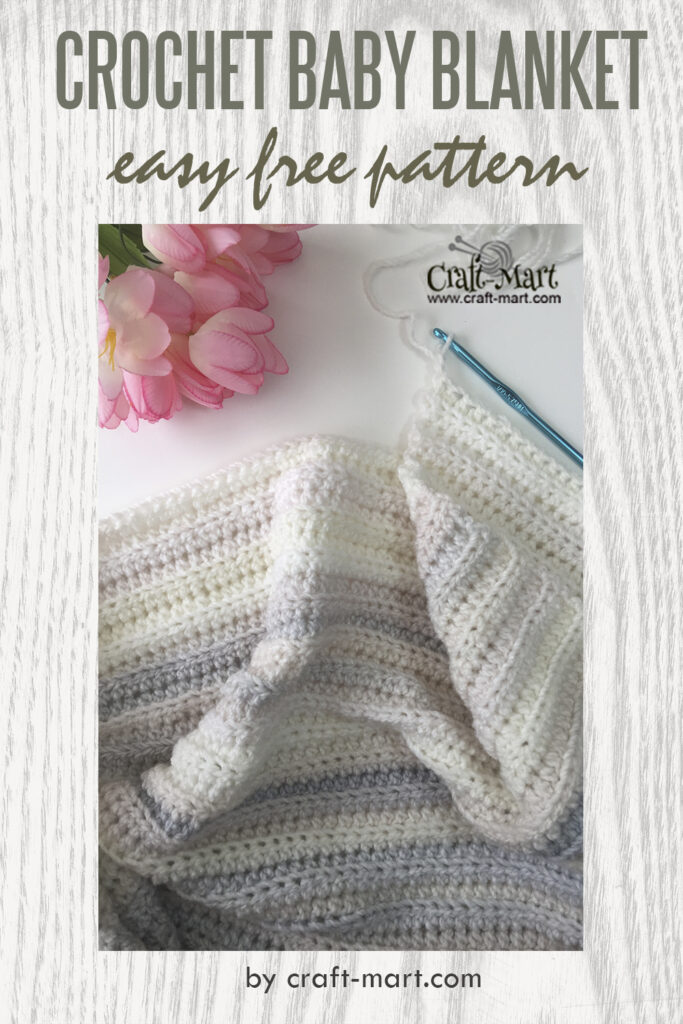 If you are not familiar with a moss stitch, don't worry. It is very easy, As an illustration, it uses only chain and single crochet stitches.
This simple crochet baby blanket uses a color scheme of white, forest green, and grey. Consequently, it makes a wonderful addition to the Woodlands-themed nursery.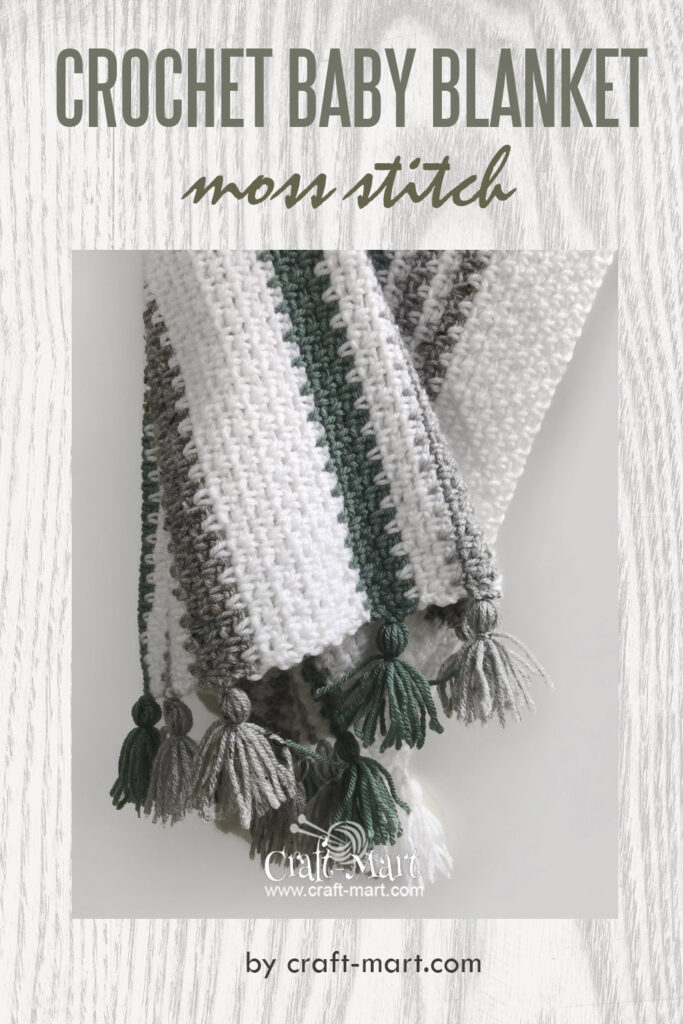 Crafted with widely-available Bernat blanket yarn, this soft blanket is a delight to crochet. Even if you are a beginner, you'll have no trouble mastering moss stitch.
This 1-skein pattern is very easy and doesn't require you to change colors. Bernat mixed yarn comes with color-coordinated textured yarns all connected in one skein.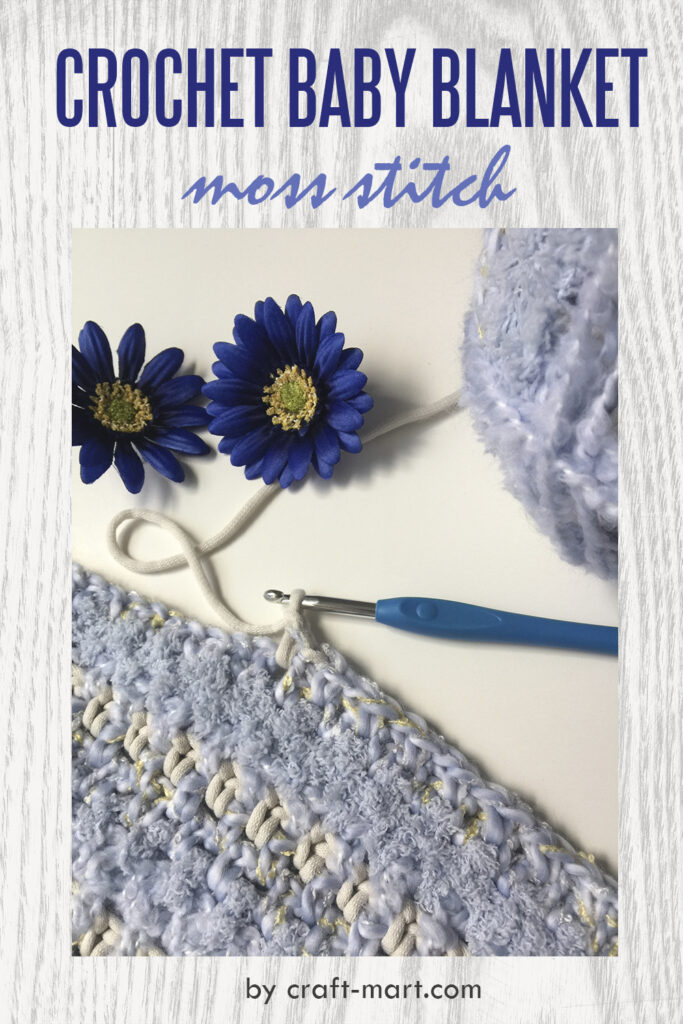 This simple crochet blanket is full of texture due to fun bobbles that add interest to this monochrome piece. Bobbles are fun and easy to crochet.
Just follow our step-by-step tutorial and crochet this baby blanket with ease. Need a different color? Bernat baby sport yarn comes in a multitude of colors that are perfect for any nursery theme.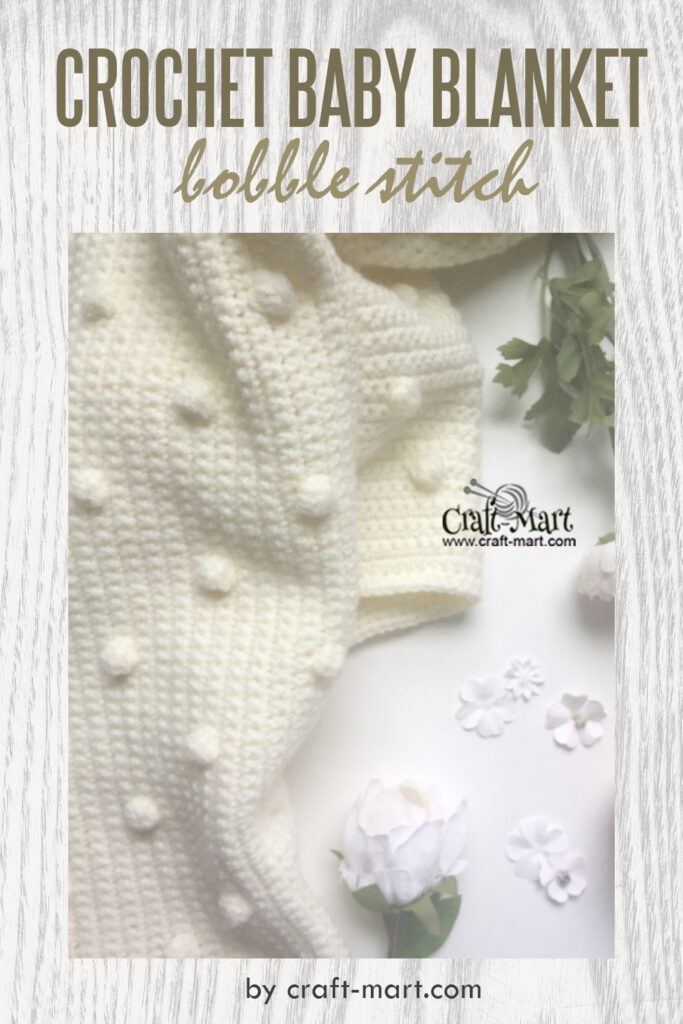 Are you looking for something other than an easy crochet baby blanket? Check out our handy chart to find exactly the size you need.
Particularly, this softest crochet blanket is a delight to craft and use. With this in mind, check a free pattern to use with this simple toddler blanket.
V-stitch is one of the easiest blanket stitches. Consequently, it is perfect when you are in a hurry for a quick blanket.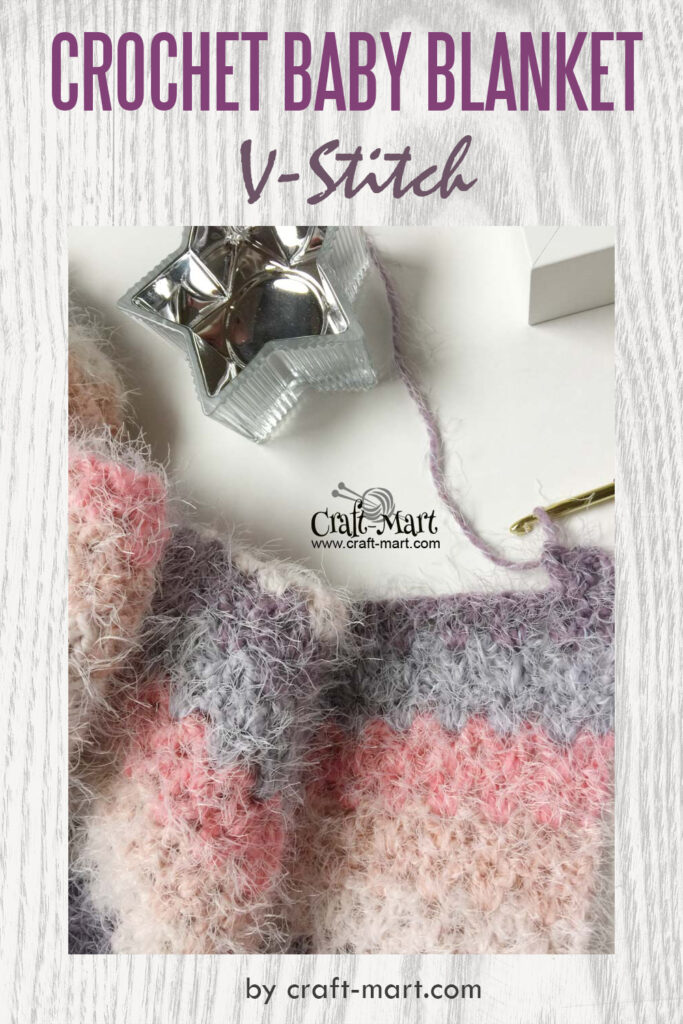 Does this distinctive leaf stitch look complicated? Don't worry!
On the positive side, we have a 3-part tutorial to help you master this stitch. Significantly, it uses only double crochet and chain stitches to create this delicate pattern.
In general, it looks best with monochrome yarns. As an illustration, you can use any color to match your nursery's color scheme: white, blue, grey, etc.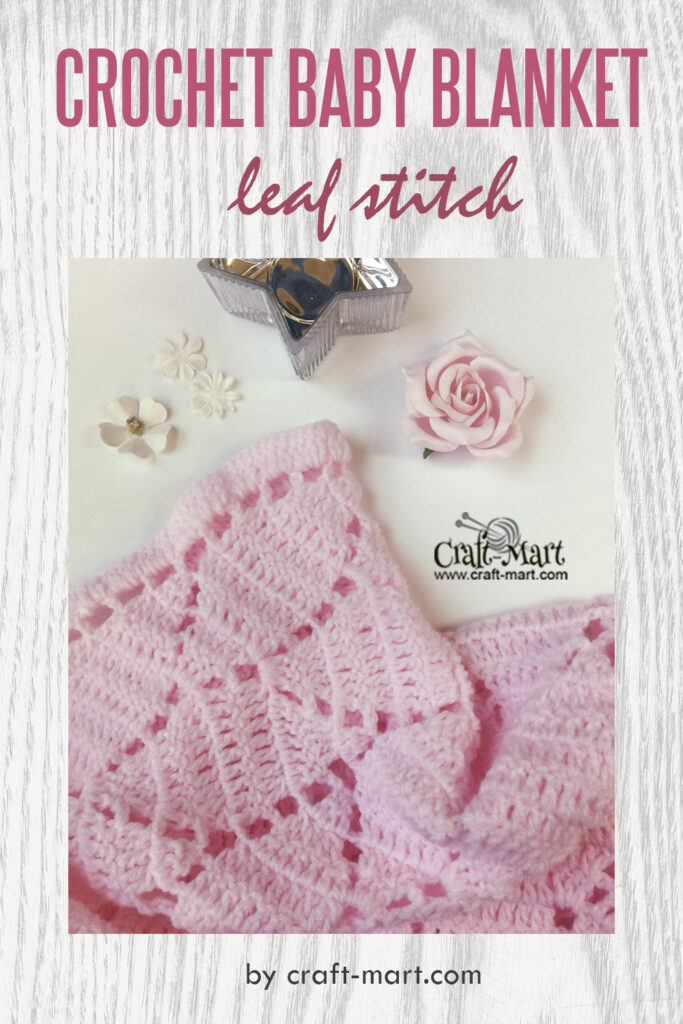 Sometimes, just having an easy pattern is not enough. For this reason, we like this free pattern as it is full of texture.
Most importantly, it is still an easy blanket stitch. As an illustration, watch a quick video tutorial to help you crochet this baby blanket.
You'd love this pattern and would want to add it to your collection of go-to patterns. In essence, it is important to have a variety of patterns when you need to crochet a baby blanket quickly for a baby shower.