If you bought one of the "Draw step-by-step" books for beginners and still have no idea how to draw a face here is your chance to get some serious inspiration.
Why can't you learn face drawing skills from most of the books and courses?
The majority of these "teachers" are simply not good artists and can't sell enough of their art to support themselves.
On the other hand, there are thousands of really talented artists and craftsmen living among us that you've never heard of.
Only a few of them are willing to teach classes. Only a handful find time for creating tutorials. And, if they are successful, creating and selling art is more logical than wasting time on teaching beginners how to draw a face or animals.
These are not very detailed instructional videos on how exactly draw faces but more of demonstrations what is possible if you put enough time into learning the art of drawing.
Dreaming of drawing a face of Harry Potter? Here is how it's done…
Heather writes about herself:
After the first portrait I drew in my high school art class, I became captivated with the challenge of photorealistic drawing and the meticulous attention to detail that it required. The labor-intensive commitment to photorealism caused me to feel driven to continue improving my technique. In college, I spent a majority of my free time drawing portraits with colored pencil. Being in the age of growing social media platforms, I decided to share my lengthy process online through time-lapse videos. I began drawing and filming portraits of people that a broad audience would be familiar with, including celebrities, athletes, and public figures. To my surprise, my work began to attract a large audience, with videos surpassing 1 million views. Along with my studies as an art student, I continued doing this throughout my college career. This generated a large global audience for my work, with over 1 million subscribers.
Drawing Talor Swift
Colored pencil child portrait drawing (timelapse)
Art@Fadil
Drawing people's faces is challenging in any medium and color pencils are not an exception. How to draw a face of a child? For drawing young kids' faces paper should be really smooth and Strathmore Bristol 400 smooth paper that Fadil uses provides such quality. He thinks that its ideal for colored pencils. The drawing is done with Coloursoft, Polychromos and Prismacolor pencils. It took close to 20 hours for this drawing to be completed because it is not just the face that takes time to draw, but hands and clothes as well.
Another face-drawing example – a colored pencil portrait drawing of Pewdiepie (Felix Arvid Ulf Kjellberg)

A drawing of Pewdiepie (Felix Arvid Ulf Kjellberg) done with Faber Castell Polychromos colored pencils on Stonehenge paper.
Drawing a Portrait with Dry Brush technique
The above demonstration is a really good example of drawing a face using just black color. Multi-color portraits are much harder to do for beginners. Colors are often deceiving when beginners are trying to establish the correct tonal values which are especially crucial for drawing faces. Dry Brush technique allows easy and smooth shading. The artist Igor Kazarin is using oil paint on watercolor paper size 40 to 50 cm (~ 16″x20″). He spent close to 3 hours on drawing this portrait.
How to draw an eagle's face?

Hundreds of video art tutorials are available from Jason Morgan. Learn different art techniques and support the artist through Patreon project.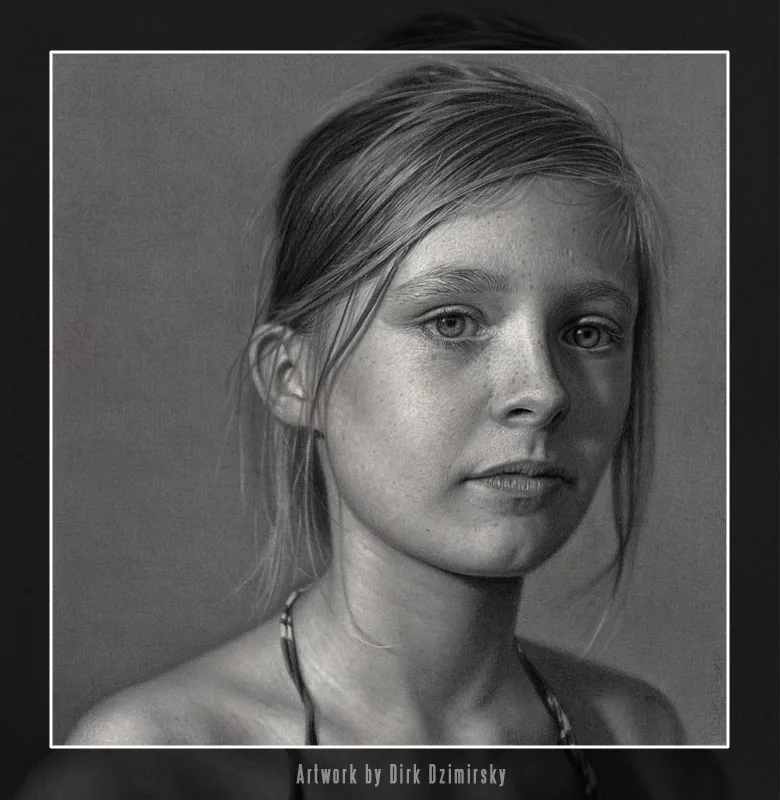 Dirk Dzimirsky is a German artist who specializes in hyper-realistic drawings and paintings of people. An astonishing level of detail in combination with dramatic light setting creates an enigmatic beauty in his portraits.
A word of caution for beginners – too much attention to hyper-realistic details will slow down the learning progress.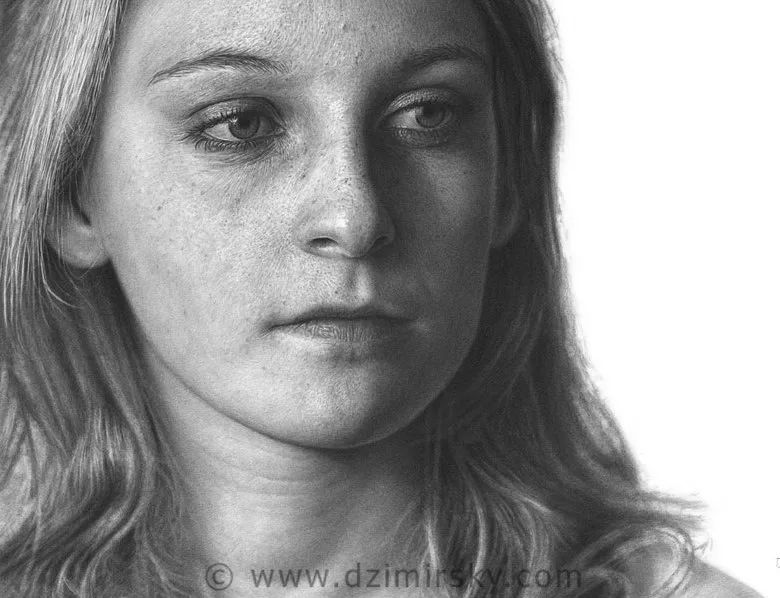 Now, after you watched these artists do their magic you think that it's completely hopeless for you even to try holding a pencil.
Hold on for a few more minutes and watch this last video.
Yes, it took 8 years for "NEEYELLOW Drawings" but it's possible!
Drawing Then and Now (by NEEYELLOW Drawings)

A video of all my OLD drawings vs my new color pencil and grey lead portraits drawings include Rupert Grint, Daniel Radcliffe(harry potter), Hajimesyacho, anime girl drawings, rapunzel pascal from tangled, nemo, hank green, philip defranco, Drawing with Jazza, Maisie Williams and Markiplier. In this video I want to show people how bad at drawing I was and how far I have come and that you do not need the talent to be an adept pencil drawer. NEEYELLOW Drawings
Are you convinced now that not everything is lost?
Just get some art drawing pads, Prismacolor colored pencils set, and we'll see your amazing "Then and Now" video in, perhaps, 4 years!?
We'll be adding face drawing tutorials with step-by-step instructions soon…