In case you haven't heard it, bare walls are completely out and large wall art is in. Whether you are in a small apartment or a big house, there are always bare walls to decorate and we have collected an awesome plethora of ideas to help you do just that.
So, grab your favorite beverage and embark on this journey of fantastic ideas to conquer the bare walls dilemma once and for all.
1. DIY IKEA Large Fabric Art
How awesome is that! In fact, just pick a few yards of IKEA fabulous fabric (NATTGLIM is shown here at $4.99/yard) and stretch it over existing canvas or secure it between 2 wooden boards for hanging.
As a result, you will have your own abstract art piece that will look expensive on any wall. Most importantly, you stayed on budget and spent just a few dollars. Get a full tutorial here.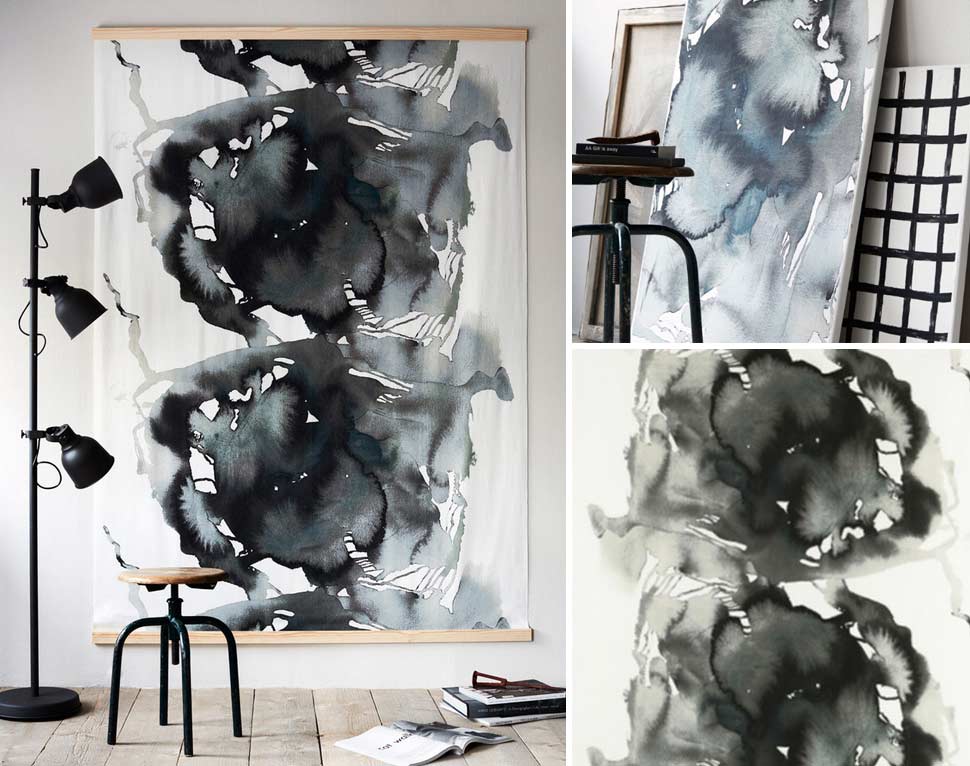 2. Contemporary metal art – circles on a white wall
The next idea comes from an artistic house designed by architect Pedro Ribeiro Pita. Go big, go creative, and use a variety of textures. As a matter of fact, it is your home and your bare wall, so you decide what fits best.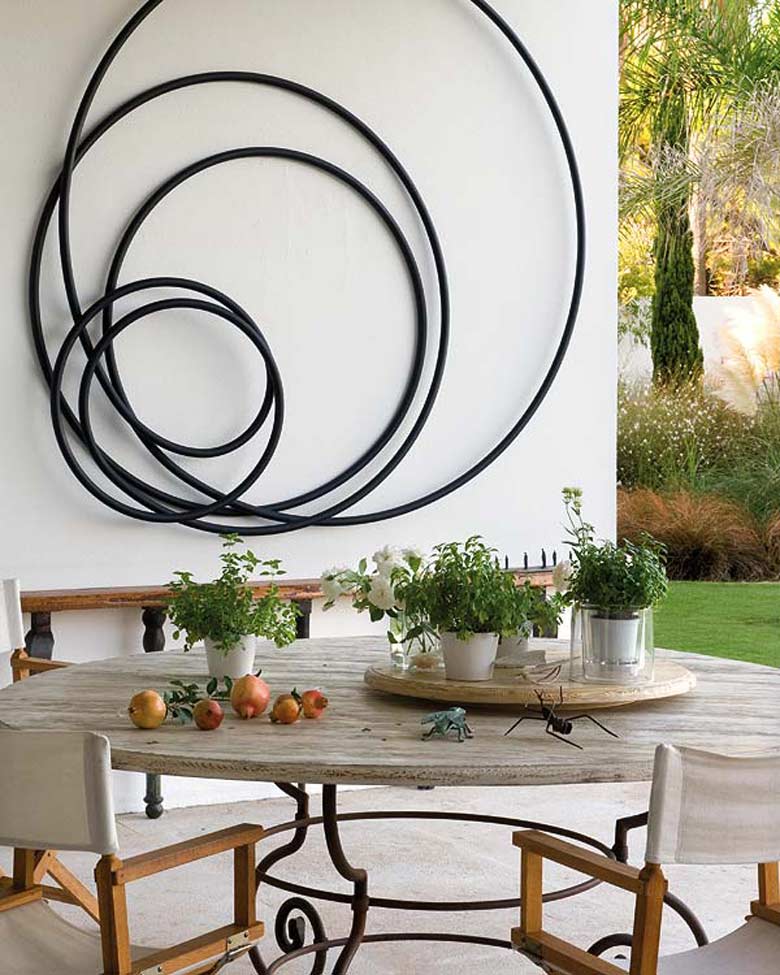 3. Fluid acrylic pouring on canvas
Are you ready to try something new? As a matter of fact, Acrylic pouring is taking over the internet with a growing number of people trying this technique.
Many arts and crafts stores started carrying supplies needed to try this exciting craft. Furthermore, it is easy to learn with numerous videos taking you through the process with step-by-step tutorials.
Get inspired by what other artists are creating. It is surprisingly easy to make your own masterpiece for your bare walls.
4. Black and White Minimalistic Painting
Have you ever tried painting? As a matter of fact, it may be exciting and liberating, especially if you go big with a minimalistic black and white canvas.
Try circles or simple geometric shapes, but go bold and big to make a statement piece for your wall. These 2 wall art ideas are sure to inspire creativity in you.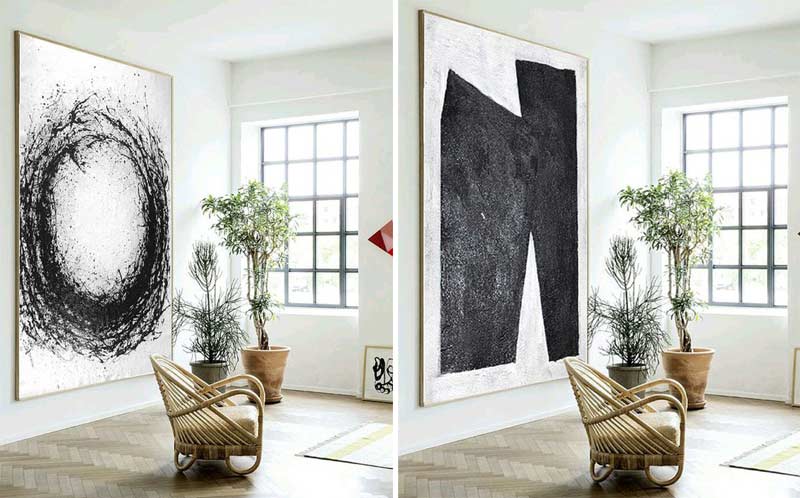 5. Basket DIY wall art
Have you ever collected baskets? In fact, this wall art idea is amazing! In short, display your collection of artisanal baskets on the wall for amazing colors and texture.
Obviously, the artistry and intricate details will add interest to your bare walls. The earth tones of these weaved pieces of art are both delicate and neutral to compliment any modern decor.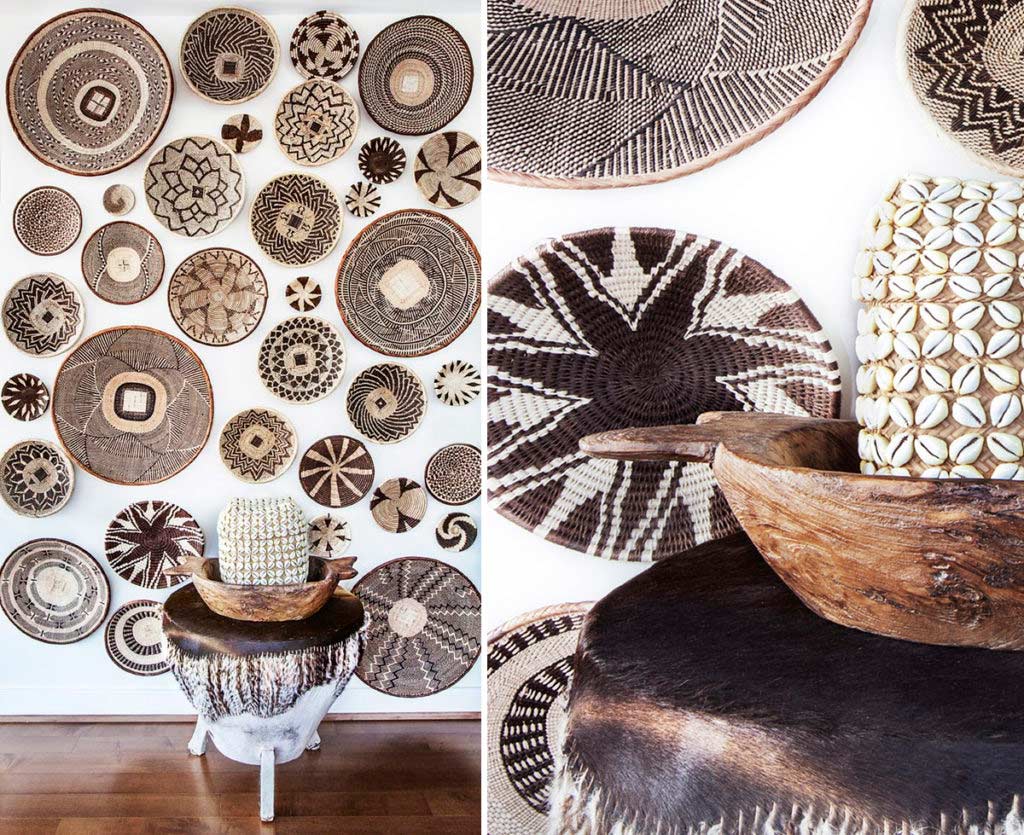 Source: African Basket Wall
6. Geometric Modern Art
This next idea for minimalistic geometric art comes with a tutorial. But you can achieve similar results for string art with a white wooden panel, small metal pins or nails, and a black string.
As a result, you will create a modern minimalistic decor piece that is stunning.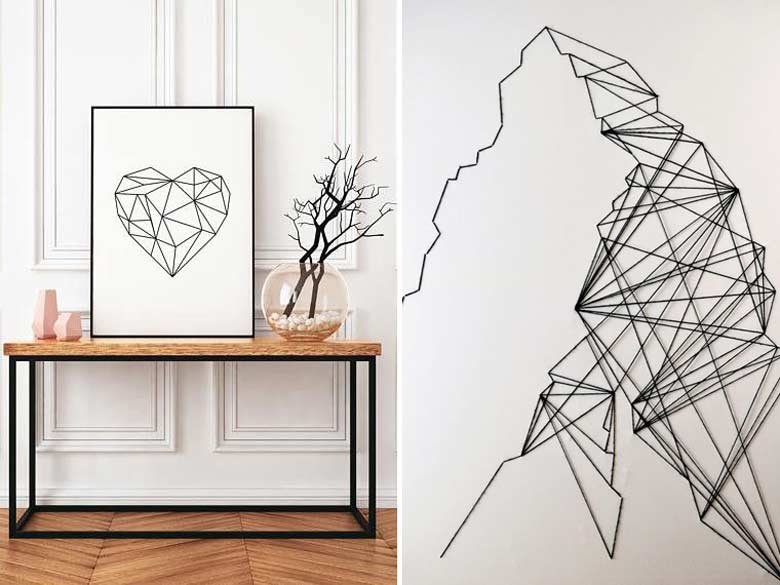 7. Mountain Mural
Ready to try a mural? This 'peel and stick' mountain mural creates an illusion of depth through aerial perspective.
Furthermore, it adds a feeling of spaciousness to a small room and luxurious grandeur to a large, as you can repeat panels to achieve the necessary size.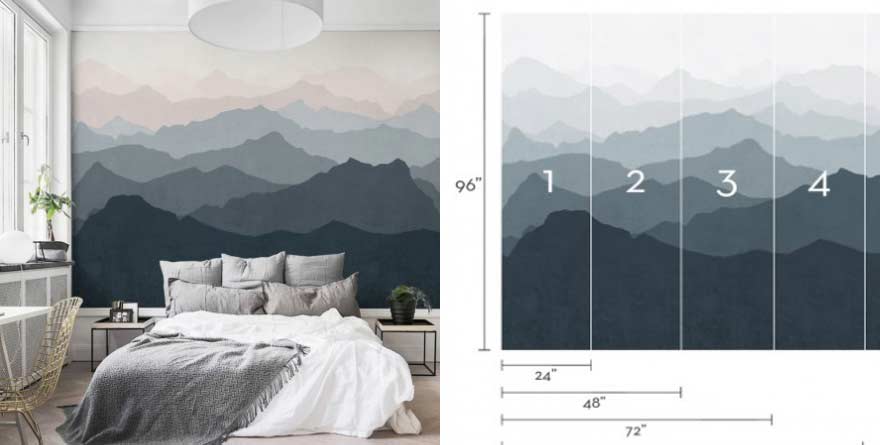 8. Urban Jungle Gallery Wall Art (FREE PRINTABLES)
For all those in the urban jungle dreaming of greenery, the wonderful graphic designer and mom generously provided 7 free printables. As a result, you can enjoy them and decorate your space!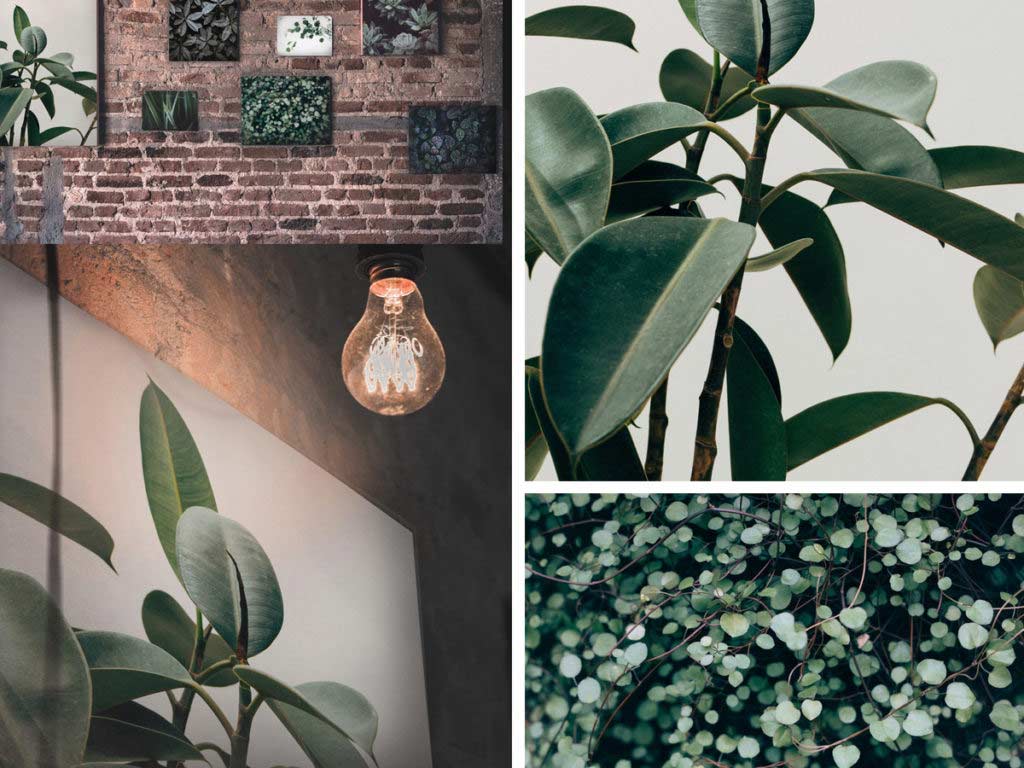 9. Large tree branches multi-panel wall art
An easy and almost free way to decorate is to use large tree branches as wonderful up-cycled wall art. In fact, you can either frame them in black multi-panel wall art pieces or use led string lights to create sculptural art pieces for your bare walls.
10. Hanging Yarn Wall Art
Another visually interesting and trendy wall art idea is using tapestry and yarn to create modern hanging pieces. Is it on your home decor wish list? Learn how to make a DIY tassel wall hanging following an easy step-by-step tutorial.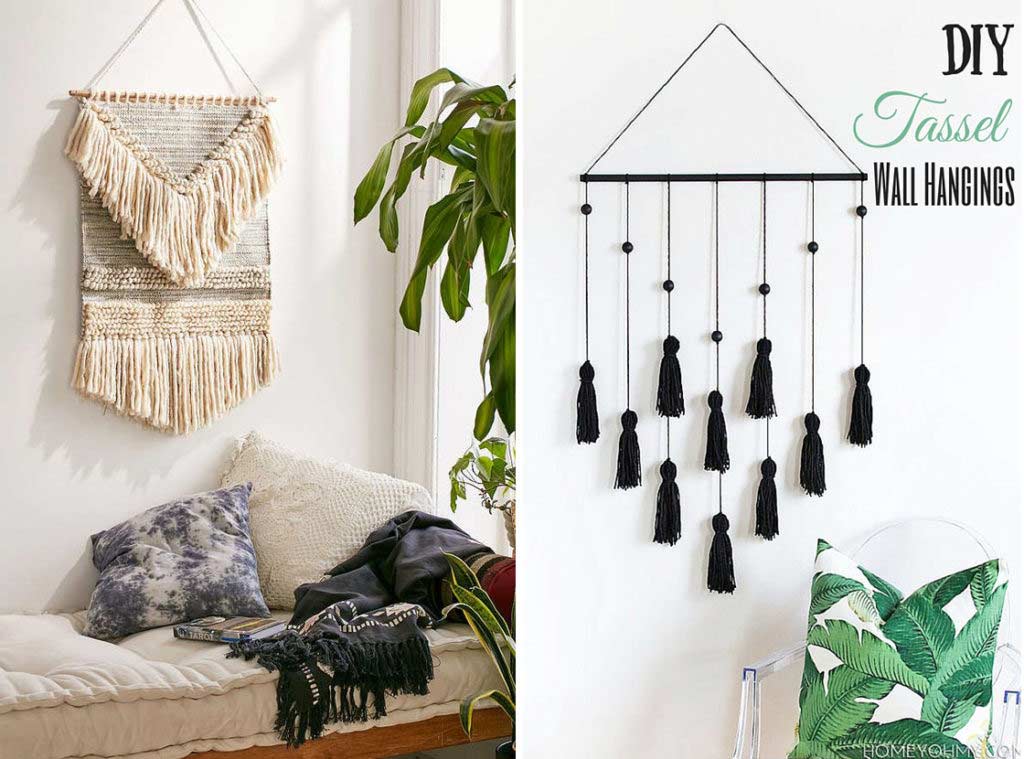 In summary, there is a plethora of wall art ideas to help you decorate your home in style. Furthermore, check our other post on creative wall art: