When it comes to decorating your home, flowers often play the most important role. X-ray floral printables have almost 90 years of history since one radiologist, Dr. Dain L. Tasker, decided to expand his interests into traditional photography.
His experiments paved a path to the unusual "graphic photo drawing" style that often brings up the elegance and unexpected beauty of a number of seemingly unremarkable botanicals. Floral wall art sets work really well for most of the traditional home decor styles.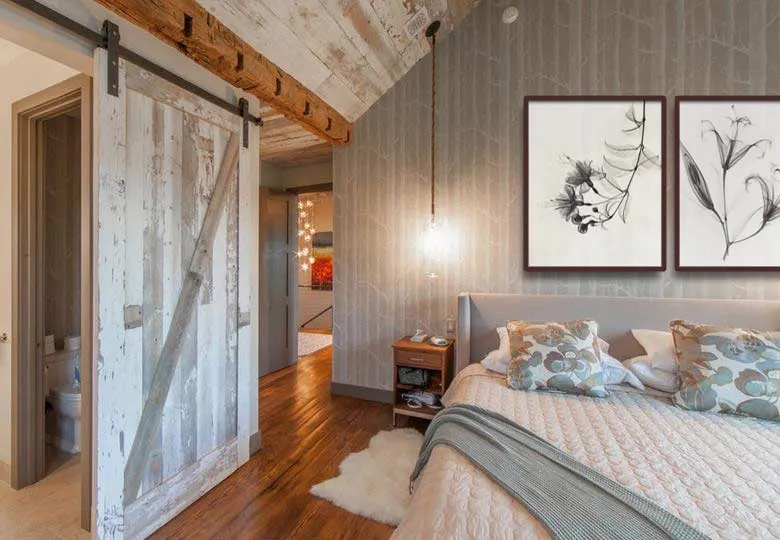 Printable x-ray flowers are also perfect for modern rustic farmhouse interiors with barn doors!
The X-ray method is not the only technique that can show hidden sides of plants and florals. Below is the photo produced with the "Kirlian" method that allows for capturing "auras" of the subjects. It will be a perfect gift or decor item for a modern office space.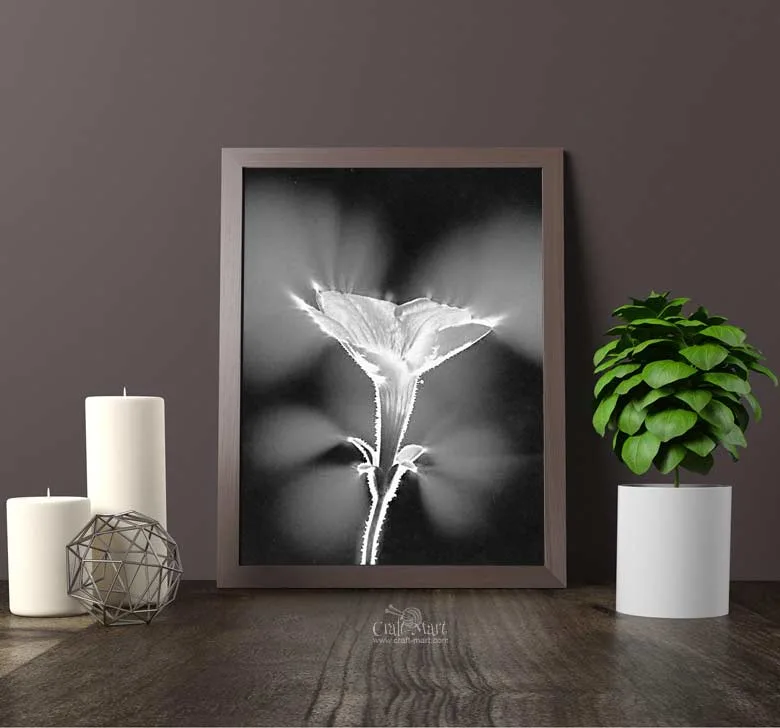 Nowadays, x-ray photography is still not very common. Only a few artists work in this field and most of the prints are sold through art galleries and online poster outlets, like art.com.
Interior designers love x-ray floral wall art sets. They are just perfect for modern interiors since black and white graphics can work well with almost any color scheme.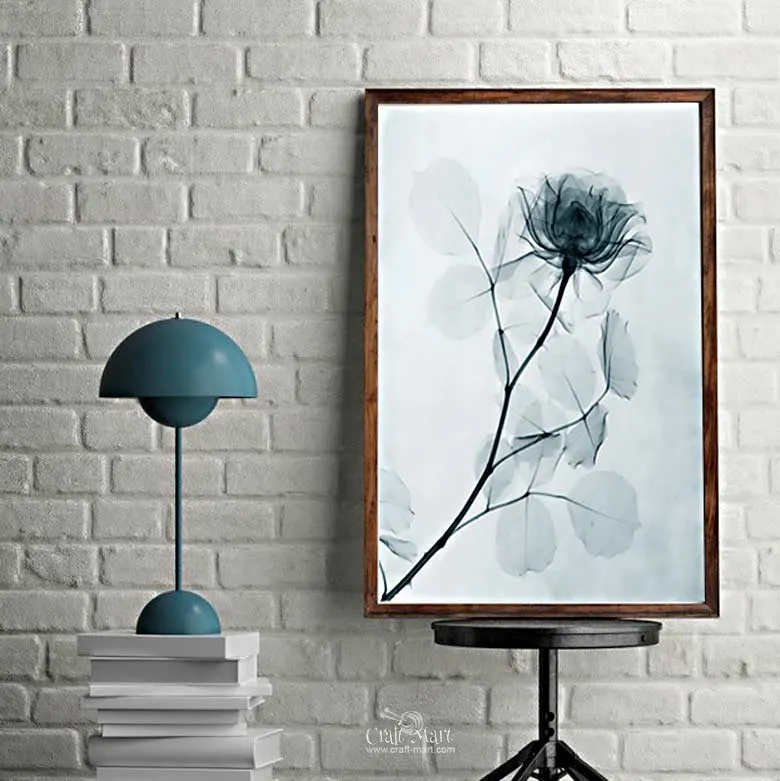 You may choose several different ways to decorate your walls with these x-ray printable flower pictures.
Multi-canvas floral wall art sets work really well for large walls so you can get a real "WOW" reaction from your guests. For large-size prints on canvas, you are better off with high-resolution pictures, though.
Currently, the free printable flower pictures that we offer do not have enough resolution for producing quality prints larger than 10″ x 8″.
On the other hand, even if you will get a high-resolution file, the chances are that your local large format printing service will charge almost the same price for printing as one of the internet art stores. It makes sense to check art.com or even amazon.com first before even trying to search for free high-resolution printables.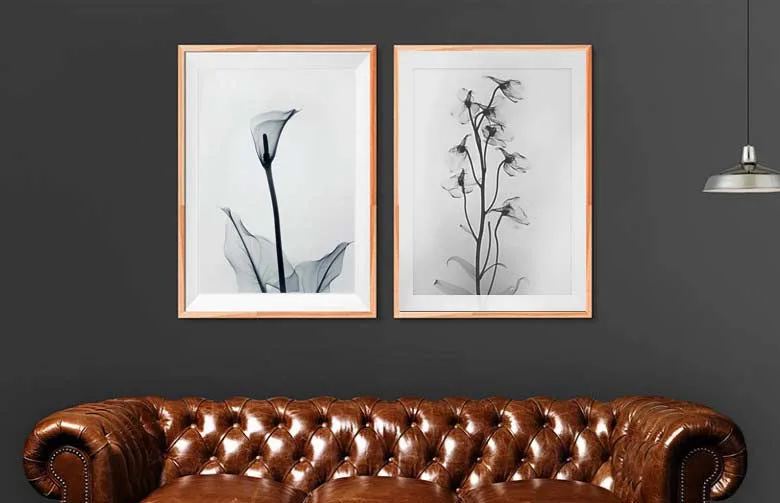 For free printable wall art, the most logical solution would be to create a multi-panel composition by assembling smaller framed prints in one or two rows. That's how professional interior designers achieve a WOW effect. If they are not spread too much apart, the whole composition will present itself as one multi-sectional piece of floral canvas wall art.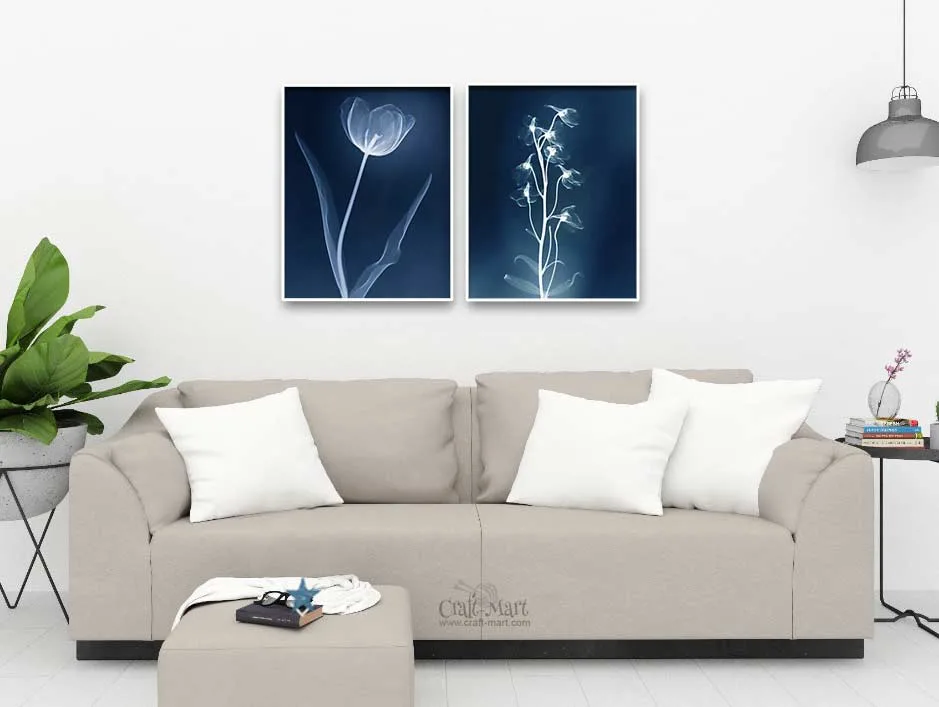 Don't go overboard with heavy, wide, or ornated frames for x-ray flower printables. Thin metal or wooden frames are the best for this type of elegant graphical artwork, especially for multi-panel floral wall art sets. Unframed prints on canvas will also look modern and classy.
If you don't like the "too clean of a look" of these monochrome flowers there is another way to beautify your walls with DIY acrylic pouring and some tricks that will create your own hand-made florals of any size. Best of all acrylic fluid painting is super easy and fun. Many former "coloring pages" addicts are switching to it. Give it a try!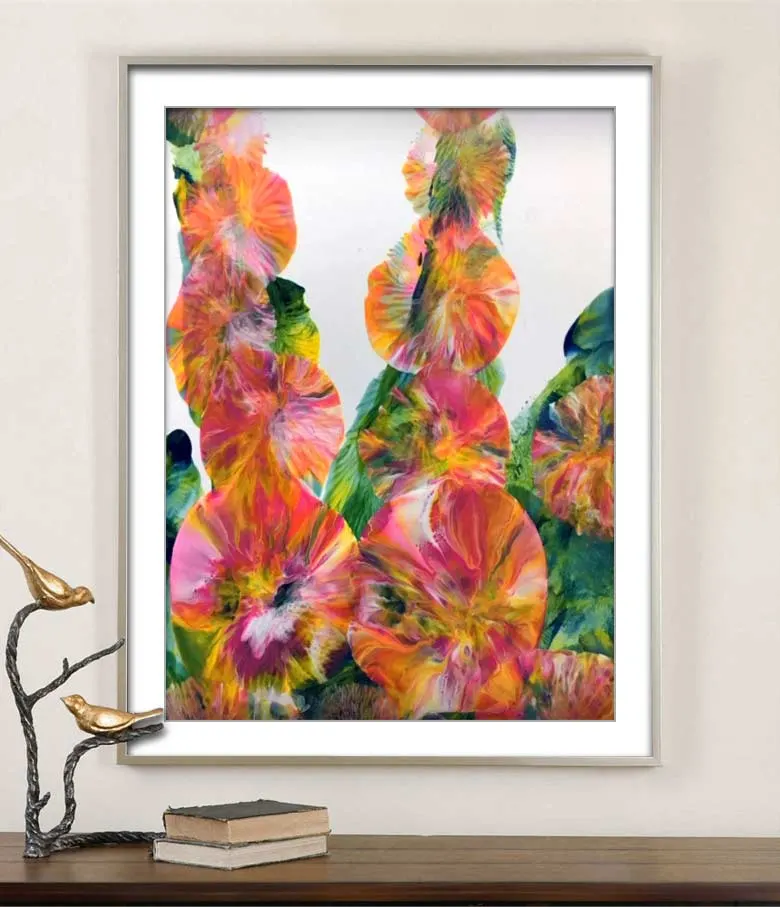 FREE floral wall art DOWNLOADS: Click on thumbnails to download printable wall decor PDF files