Owl crafts are trendy among kids and adults alike. As a matter of fact, you'll be amazed how many creative craftsmen explored cute owl craft ideas.
You can crochet an owl, make it out of old jeans, or a wood slice. You can paint or draw a cute owl. Moreover, you can cross-stitch it, or make it out of buttons and burlap.
So, have a hoot and explore our collection of fantastic owl crafts for kids and adults.
1. DIY Owl Pinata
Whether you are a kid or an adult, pinatas are a staple of parties. What if you can create your own DIY owl pinata using simple supplies?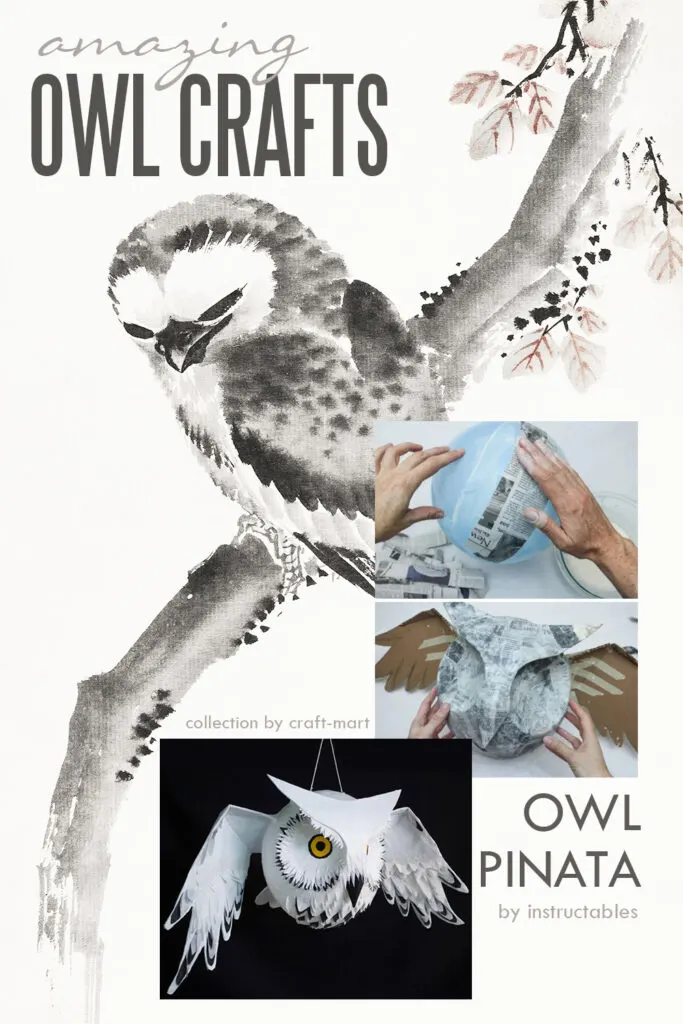 2. Easy Burlap Owls
These easy burlap owls don't require any special skills. As a result, you'll have a cute no-sew DIY craft that is easy and cute.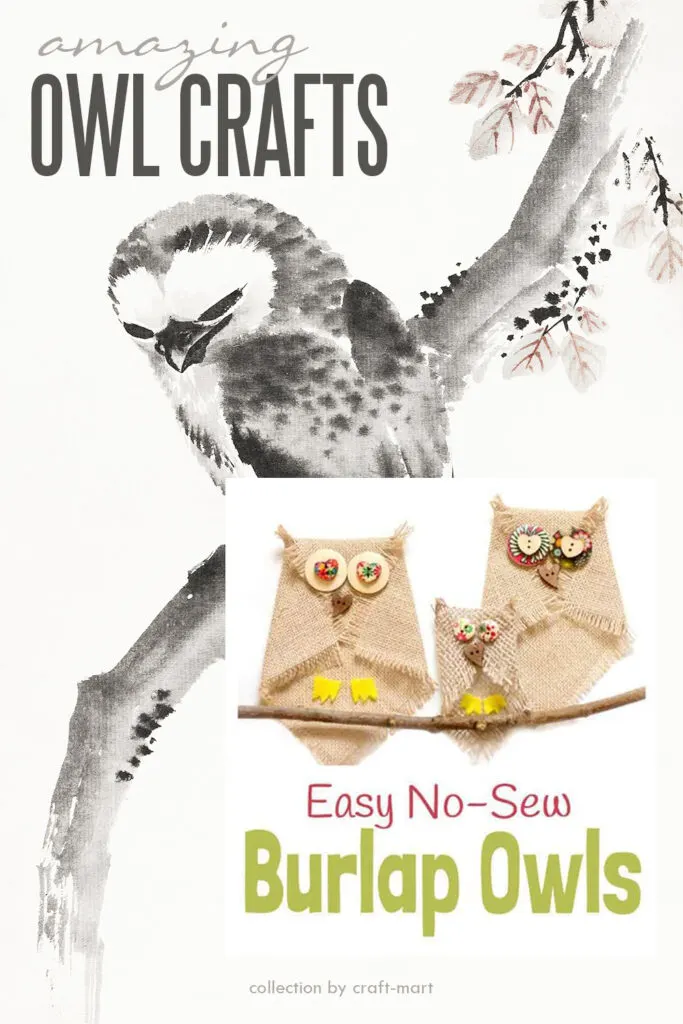 Source: DIY no-sew burlap owls
3. Wood Slice Owl Craft
What a hoot this clever owl is! In that case, you'll use a big wood slice and simple kitchen items to create an amazing craft owl.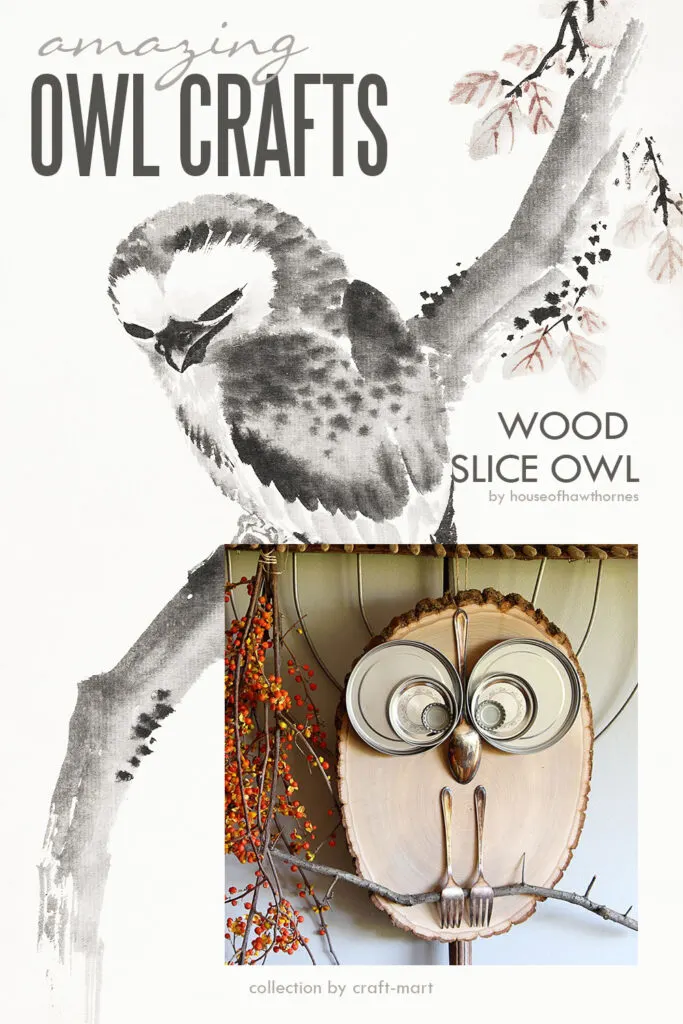 4. Cross-Stitch Owl Crafts
Cross-stitching is a wonderful way to explore some of the cutest owl crafts. You can find a variety of cross-stitch owl ideas right here on our Pinterest board.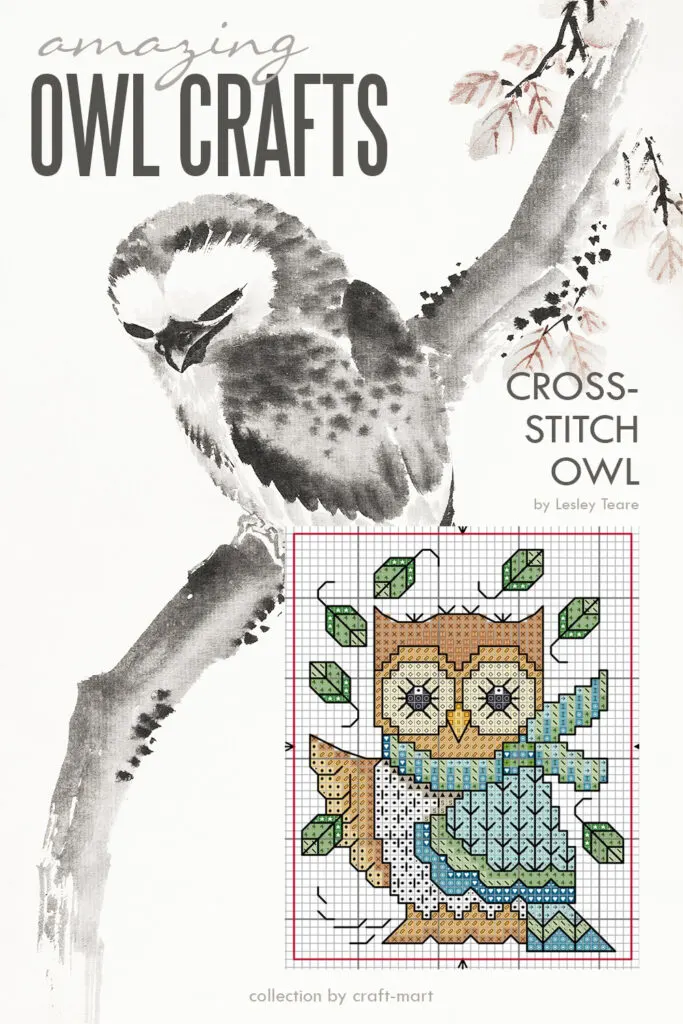 Source: Cross-Stitch Owl Craft
5. Denim Owl Crafts
In general, we all have a favorite pair of jeans. Consequently, there comes the day to say goodbye as you can't wear them any longer. In that case, you can turn your wearables into the cutest DIY craft creation.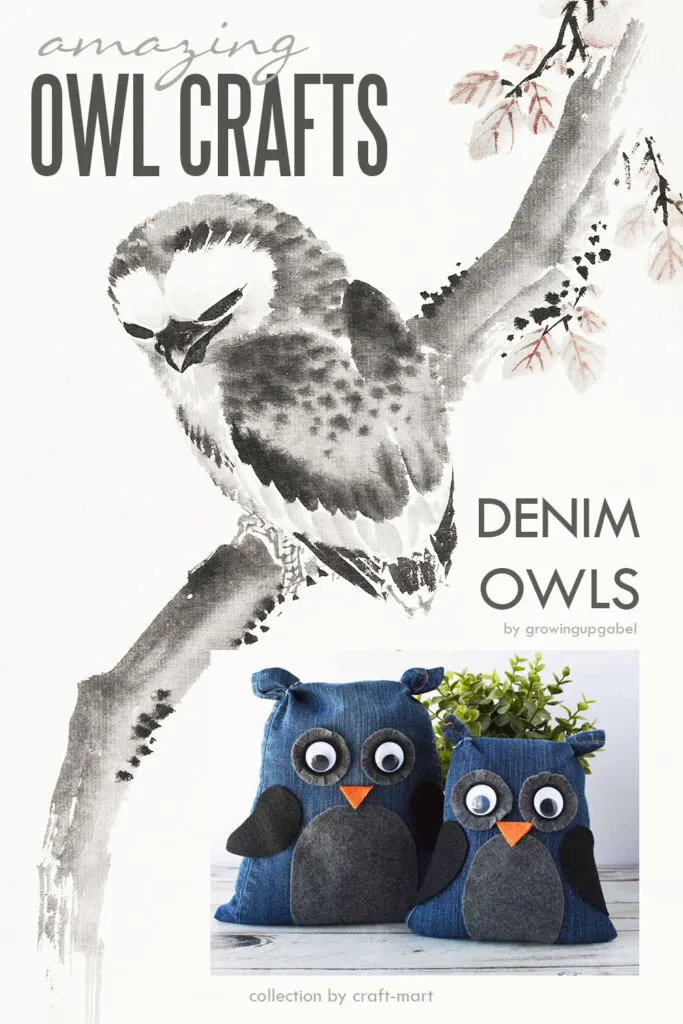 6. Crochet Owl Amigurumi
In case you are looking for a cute crochet owl, this free pattern is for you. In fact, it is a quick project to make as a gift for a birthday or baby shower to show your love.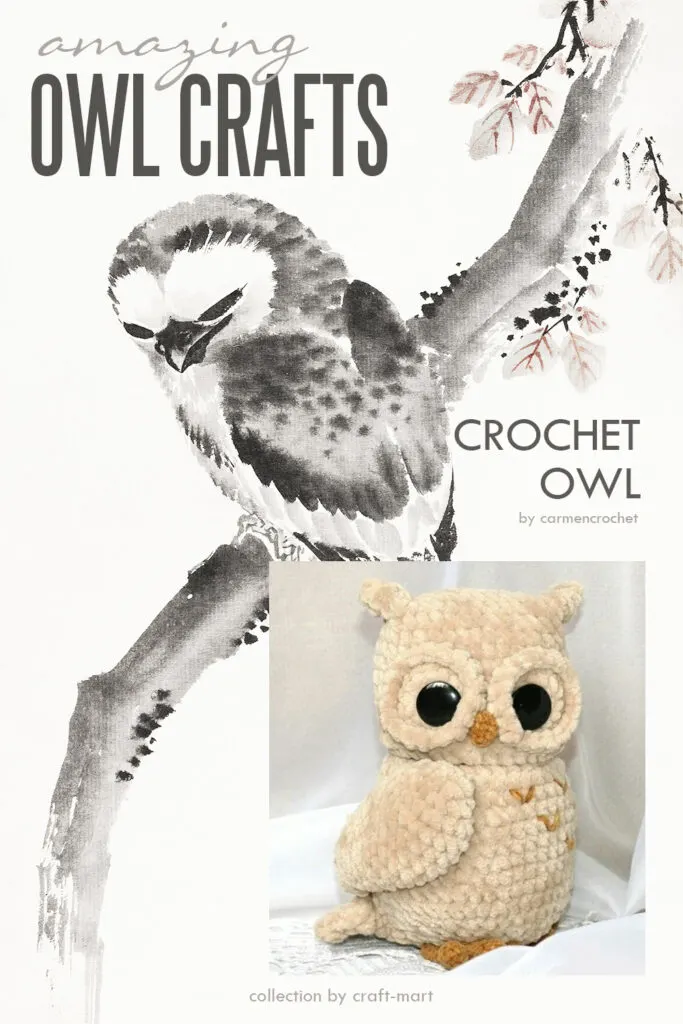 Source: Crochet Owl – free pattern
7. Crochet Owl Shawl Hedwig
As an illustration, there is another creative way of using owls in art and craft projects. This paid crochet pattern was created by Petra Perle. Furthermore, you can explore other crochet shawls with owl motifs.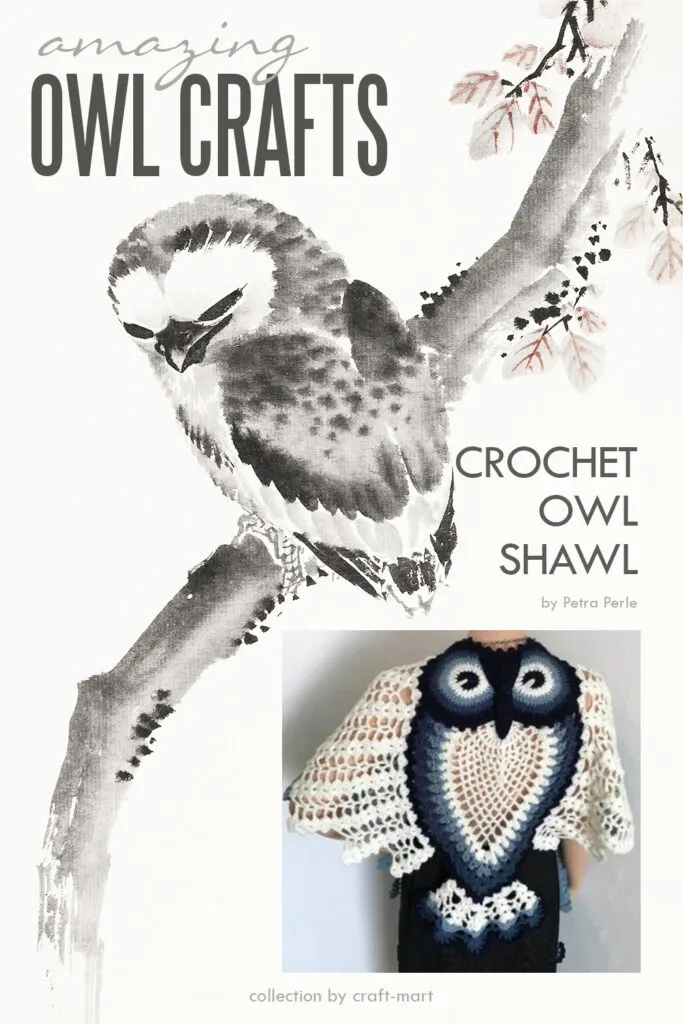 8. Pine Cone Snowy Owl
Kids love owl crafts! As an illustration, you can easily make this snowy owl with pine cones. In fact, this craft project is budget-friendly as it requires just a few simple supplies: pine cones, felt, googly eyes, and cotton balls.
9. Owl Crafts: Painted Rocks
Altogether, rock painting is a fun art project for kids, Furthermore, it is a fun way to learn about nature and learn about different types of owls.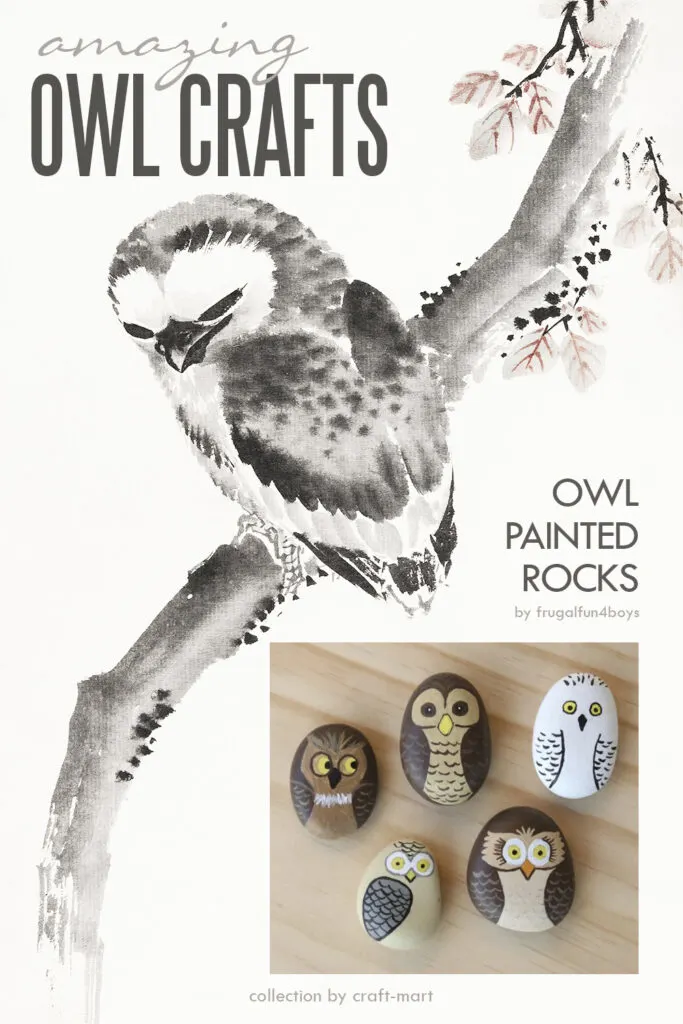 10. Macrame Owl Wall Hanging
Creating an owl wall hanging is a fun way to explore the wonderful craft of macrame. As a result, you will have a creative decorative addition to your home decor.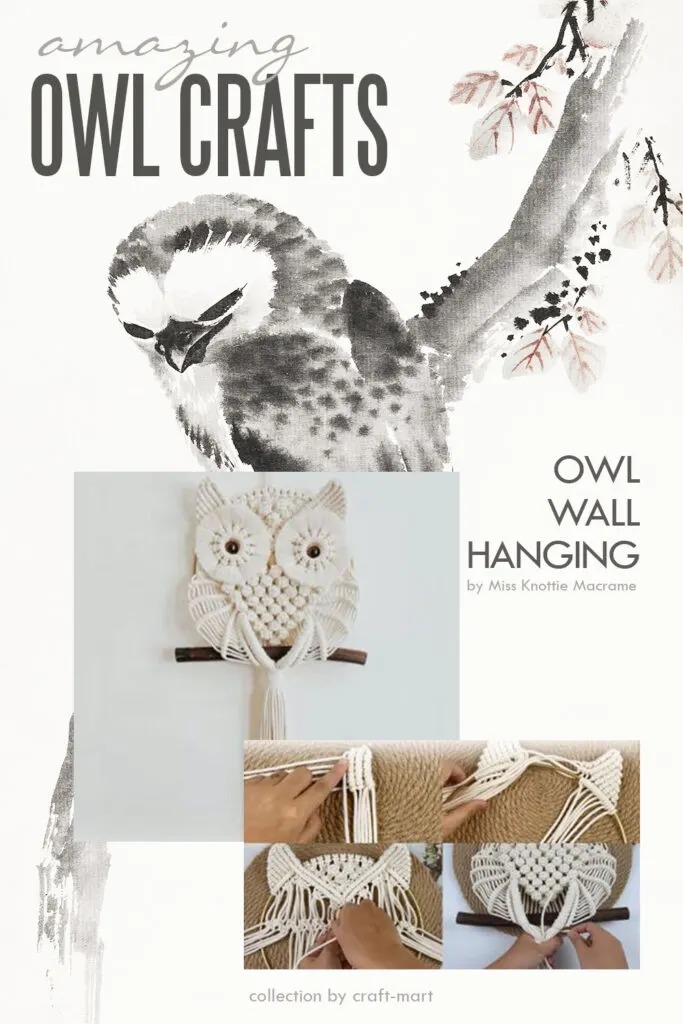 Source: Owl Wall Hanging Tutorial
Looking for more DIY craft projects? Check out these ideas: