What is a Bullet Journal and should you start one?
Have you seen your friends' bullet journal examples? If you haven't heard about bullet journal (or #bujo, for short), you have probably just landed here from Mars or Venus.
Bullet journal trend has been around for a while. Perhaps, if this wave hasn't hit you yet, you may be wondering if you really need to dive into the bullet journaling world now.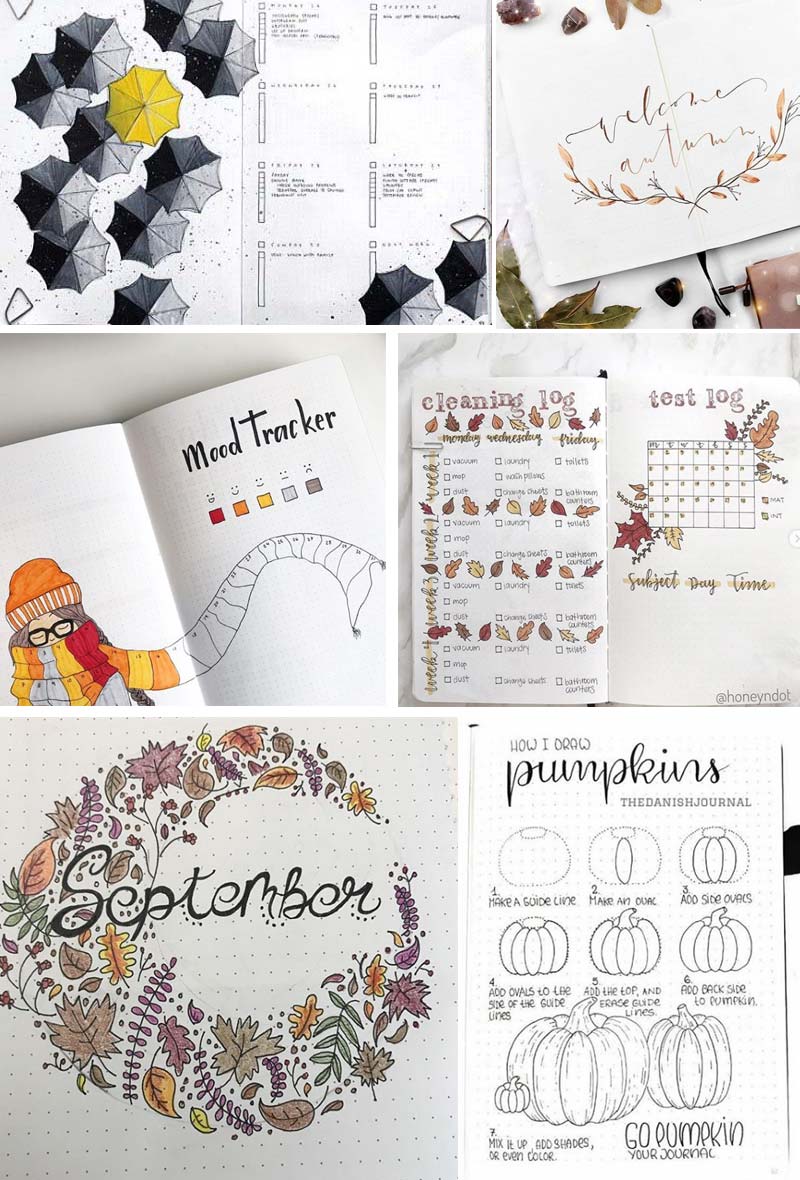 To put it simply, you may need to try bullet journaling if you:
have a lot of creative ideas that you need to organize and visualize;
have a really busy life and a long to-do-list (a.k.a. mom);
want to put your budget and monthly spending under control;
really enjoy scrapbooking, stationary, pens, lettering, doodling, and calligraphy;
want to become more organized;
want to take your organization skills and planning to a new level;
are a DIY crafter, crochet, or knitting aficionado who wants to keep track of patterns and projects;
want to try goal-setting and habit-tracking to improve your business or blogging skills;
just want to try something new (always a good idea).
Does this sound like something you would like to try and need some inspiration? To help you out, we have compiled an inspiring collection of fall bullet journal page layout ideas and examples from Instagram.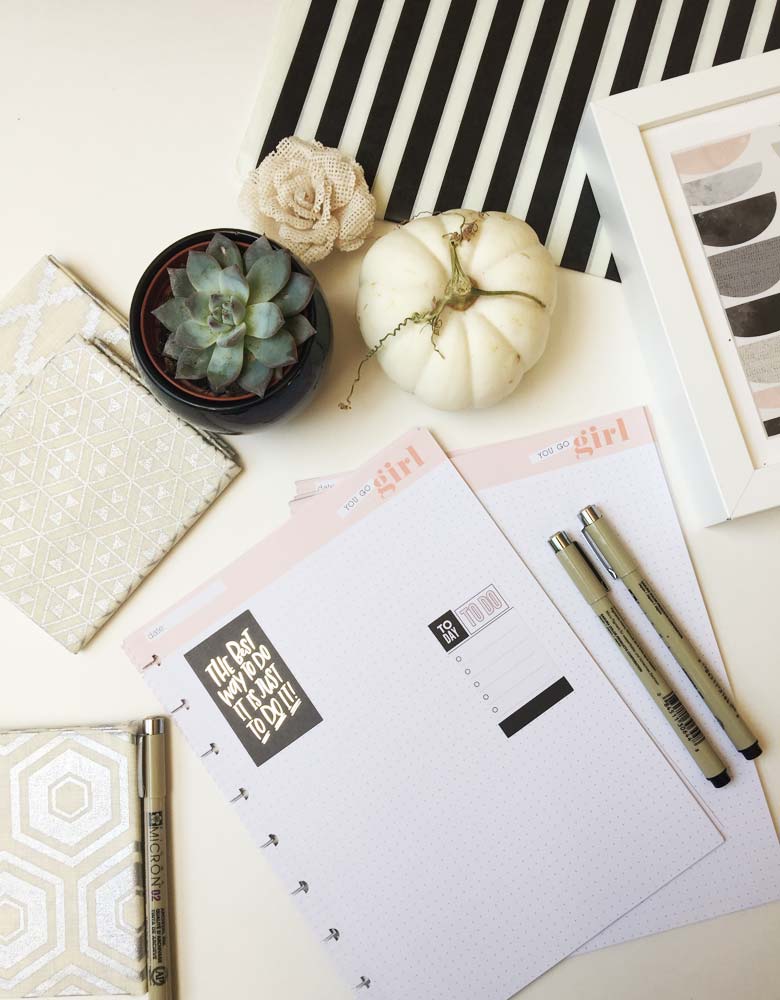 What is the bullet journal system and how to use it?
Bullet Journal is an organizational system that helps you keep track of everything in your busy life. It is sort of a life hack – an organized visual board that helps you keep track of everything: business meetings, goals, books to read, places to visit, projects to try, meal planning, and shopping lists while adding a little bit of creative and artistic flair.
Consequently, a bullet journal can be your organizer, planner, sketchbook, or diary but for most, it is all of the above and so much more.
Noteworthy, it is YOUR bullet journal so you can decide how it looks and what you want to keep track of. It can be as unique and creative as you are.
A little bit of trivia:
Who created the first bullet journal?
Ryder Carroll, a Brooklyn-based product designer, is credited for inventing the bullet journal system. A lot of bullet journaling resources and inspirational page ideas are free, but you can still buy an original bullet journal that Mr. Carroll designed in partnership with notebook maker Leuchtturm1917. There is also a bullet journal mobile app.
What are the best bullet journal notebooks?
Whether you are eager to start bullet journaling or just want to see bullet journal examples, just stop by your local craft store and check their isle dedicated to journals and organizers (don't forget the clearance aisle, as it may have last season favorites just at the right price).
While every bullet journal enthusiast has its own faves, here are a few of the most popular brands for bullet journals:
What are the best pens for writing and drawing in Your Bullet Journal?
To get started, check out these inspiring bullet journal examples for fall.
1. November bullet journal cover page example.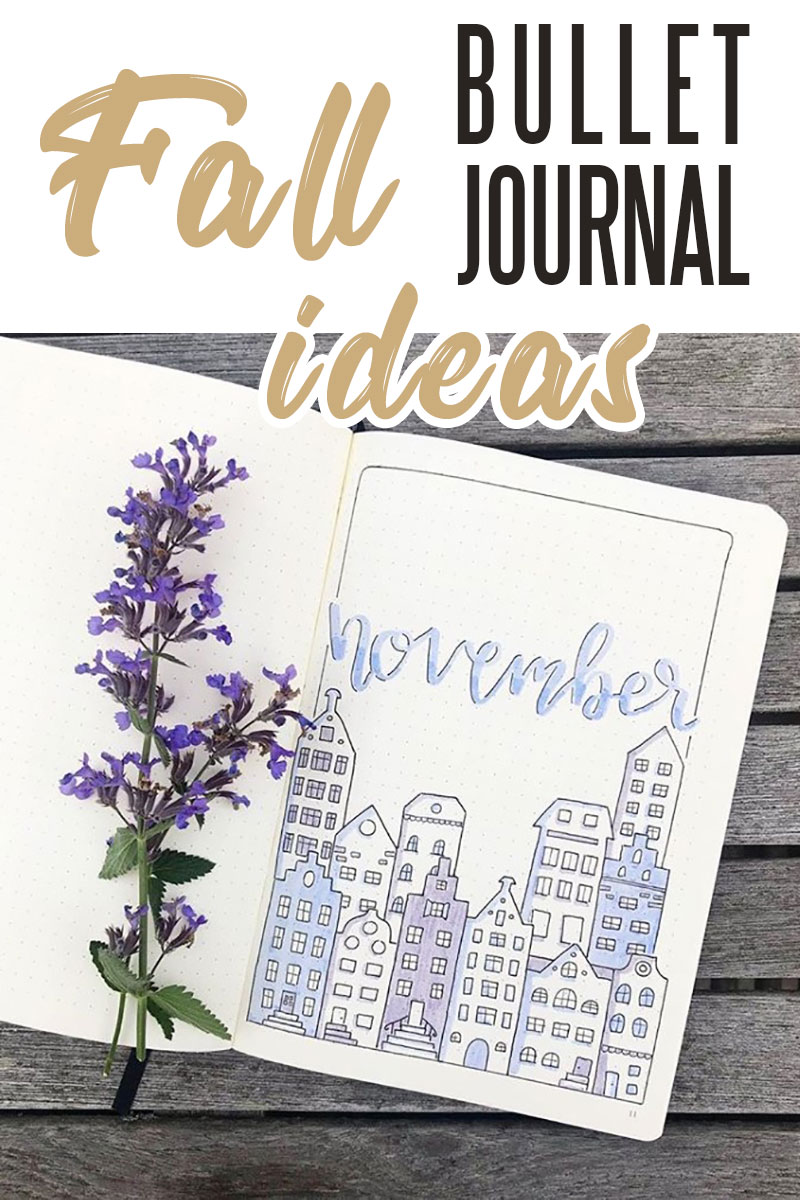 2. Fall bullet journal example: November bullet journal doodles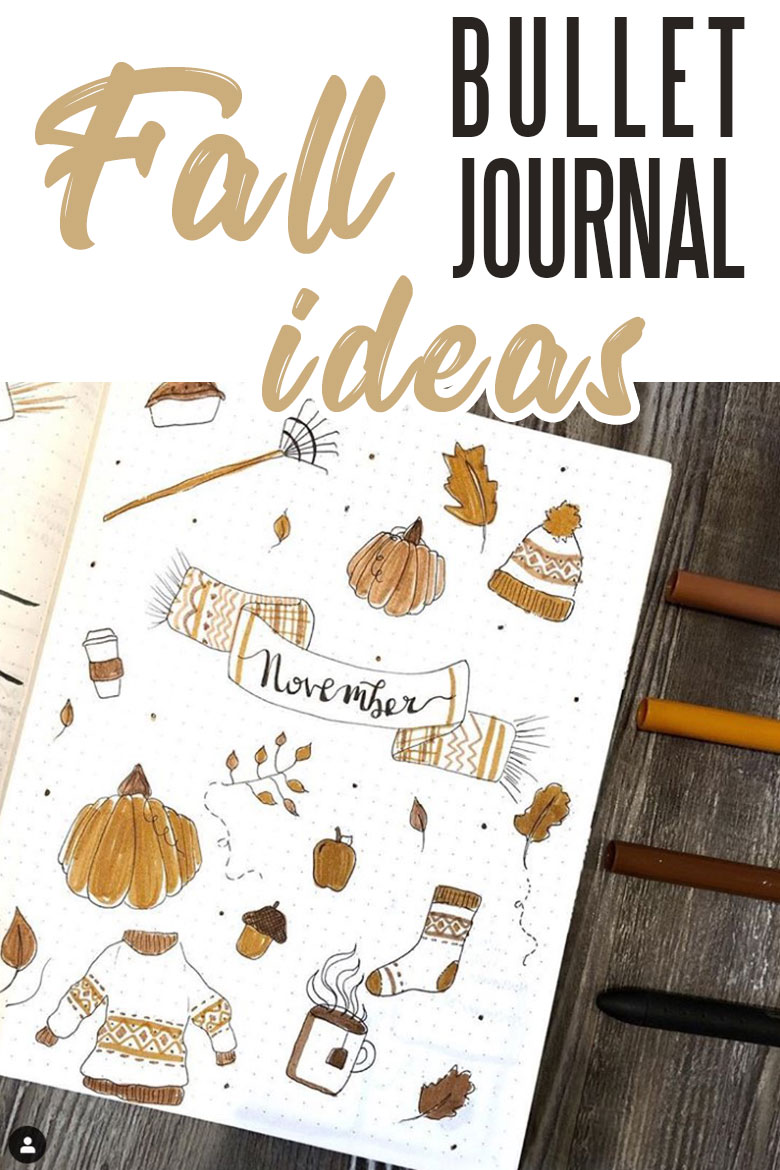 3. Example of a Fall bullet journal: October bullet journal cover page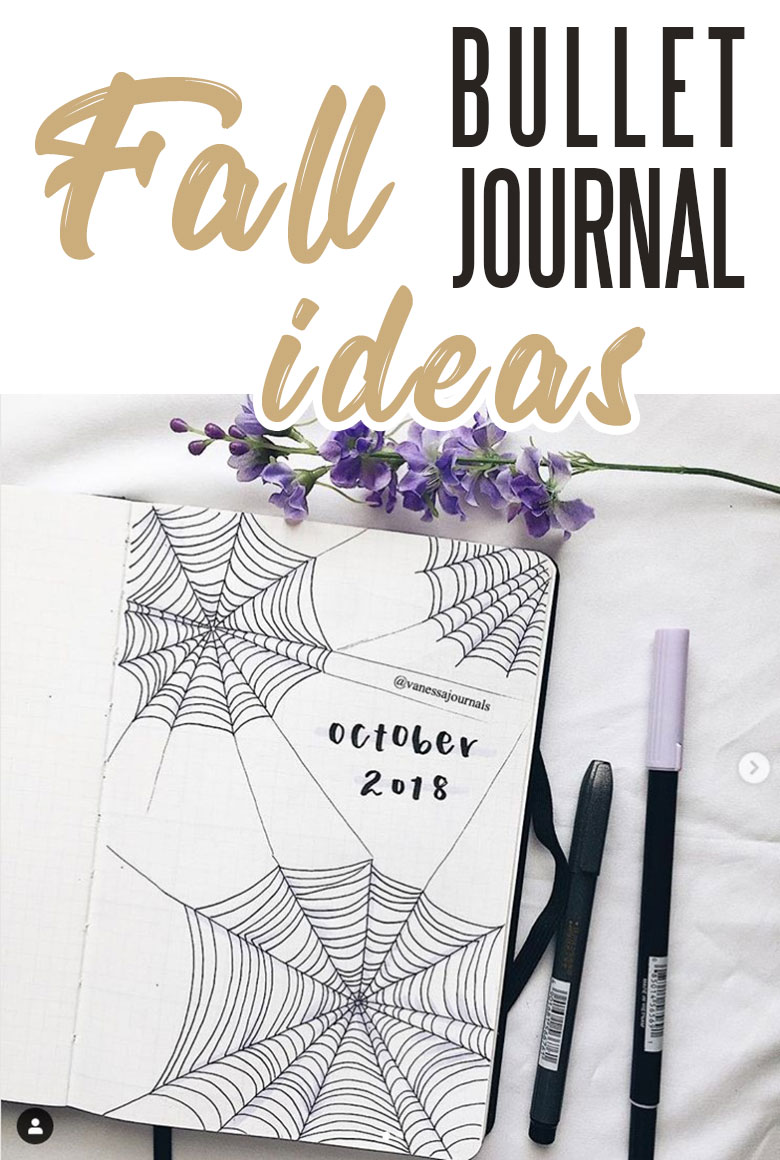 4. Another Fall example: Coffee!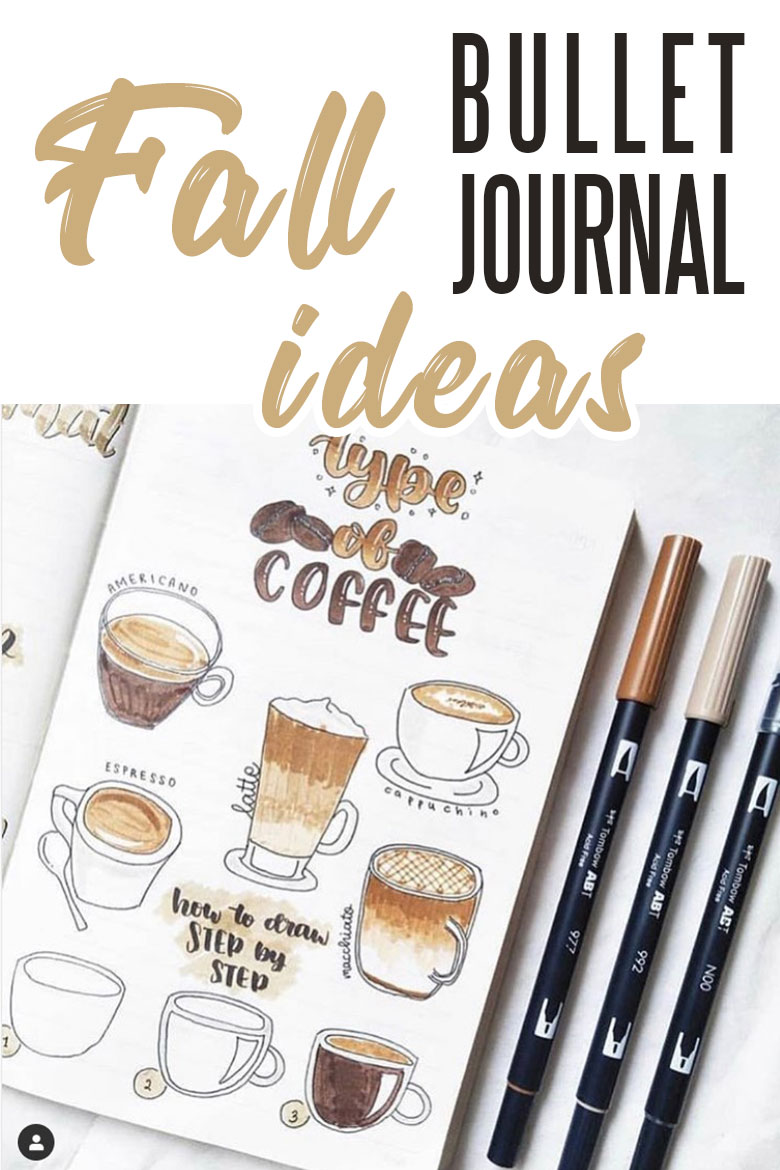 5. Fall #bullet journal example: September phases of the moon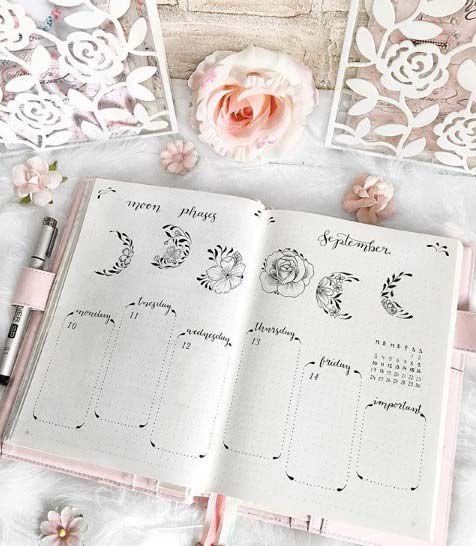 6. Fall bullet journal example: pumpkins!
7. Fall bullet journal example: monthly budget
8. Fall bullet journal example: beautiful flower drawings
9. Fall bullet journal example: travel spread
10. Fall bullet journal example: weekly spread with awesome pomegranate doodles
11. Fall bullet journal example: Let's Slow Down
View this post on Instagram
12. Fall bullet journal example: November #bujo cover page
View this post on Instagram
13. Fall bullet journal example: fall #bujo doodles
14. Fall bullet journal example: Hello, Fall!
15. Fall bullet journal example: Visiting Disney Castle
16. Fall bullet journal example: beautiful weekly spread with rose doodles