Grab a cup of home-crafted pumpkin spice latte and explore our collection of new fall printables. Consequently, pick your favorites and print them out to refresh your fall home decor.
Kids started school and hot summer days by the pool are behind us. Fall is in the air! Therefore, there is no better time than autumn to get creative and refresh your home for the fall season.
With this in mind, check our posts about small porch fall decor and DIY fall crafts:
If you love printables, you are definitely in the right place! There is nothing easier than decorating with printable wall art, especially when it is FREE!
FREE PRINTABLES to refresh your seasonal home decor
Whether you are mastering farmhouse style or refreshing your home decor, check out our collections of FREE PRINTABLES. Certainly, you'll find something you'd like.
Free Fall Printables by Craft-Mart
When the weather turns crisp and cool in the fall, it is only natural to make your house feel warm and cozy, like home. When you need to decorate for the season, printable wall art lets you get a beautiful refreshed interior instantly.
First, you click on the LINK for the fall printable art you like and save the file. Second, print it out. And lastly, use any frame you already have in your possession to display your printable fall decor.
Quick and easy! Most importantly, this cheap fall decor will not break the bank.
As a matter of fact, every year, we all fall for autumn leaves, pumpkins, s'mores, bonfires, sweaters, boots, flannels, pumpkin spice latte, apples, and … FREE FALL PRINTABLES from our favorite creators.
This year we are adding our own new collection of printable fall decor. In addition, we've gathered an amazing collection of inspiring fall quotes, funny sayings, and printable fall sayings to celebrate the season.
Check fall sayings to inspire your own creativity with fall DIYs.
Short and Funny Fall Sayings
"Every year I fall for Autumn leaves"
"Fall Sweet Fall"
"Fall breeze, autumn leaves"
"Happy Pumpkin Spice Season!"
"In everything, give thanks"
"Happy Fall, Y'All!"
"Welcome, Fall!"
"Autumn skies and apple pies"
"Every year, I fall for autumn leaves, pumpkins, s'mores, bonfires, sweaters, boots, flannels, pumpkin spice latte, apples, and YOU!"
"I'm here just for the pie…"
"Hello, beautiful pumpkin"
"Fall for pumpkins, s'mores, bonfires, and autumn leaves"
"Thankful for you…"
"Grateful. Thankful. Blessed."
"Always be thankful"
"Welcome to our pumpkin patch"
"Happy harvest!"
"Love fall best of all"
"Hello, beautiful glorious Fall"
"There is always something to which to be thankful"
"Trick or Treat Yourself"
1. Free Fall Leaf Printable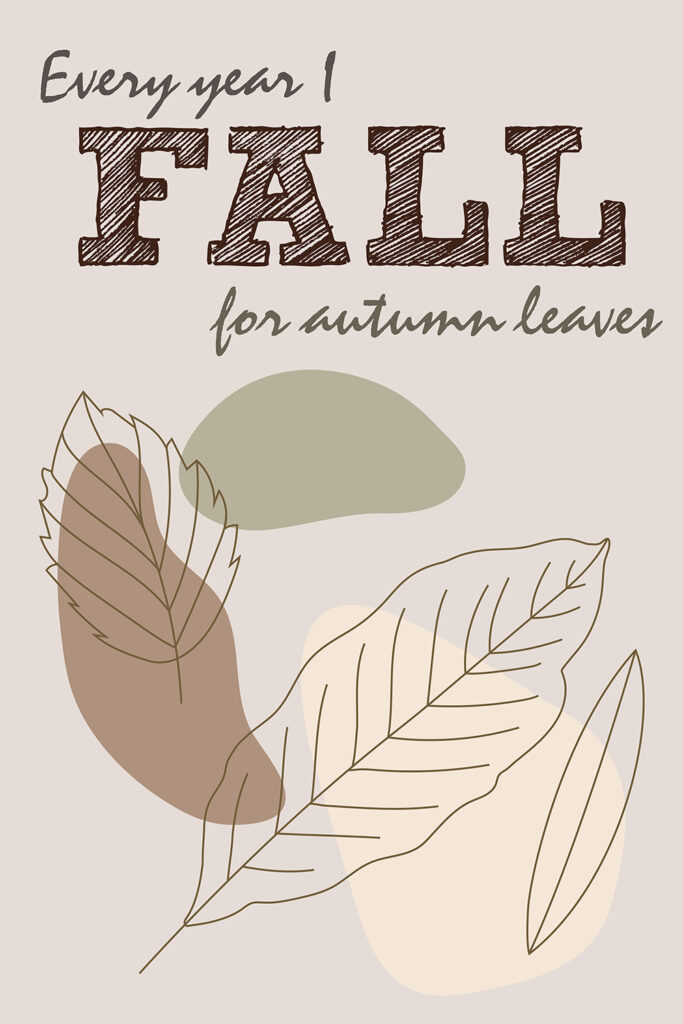 DOWNLOAD FREE PRINTABLE PDF "Fall Leaves"
2. Free Modern Printable Fall Decor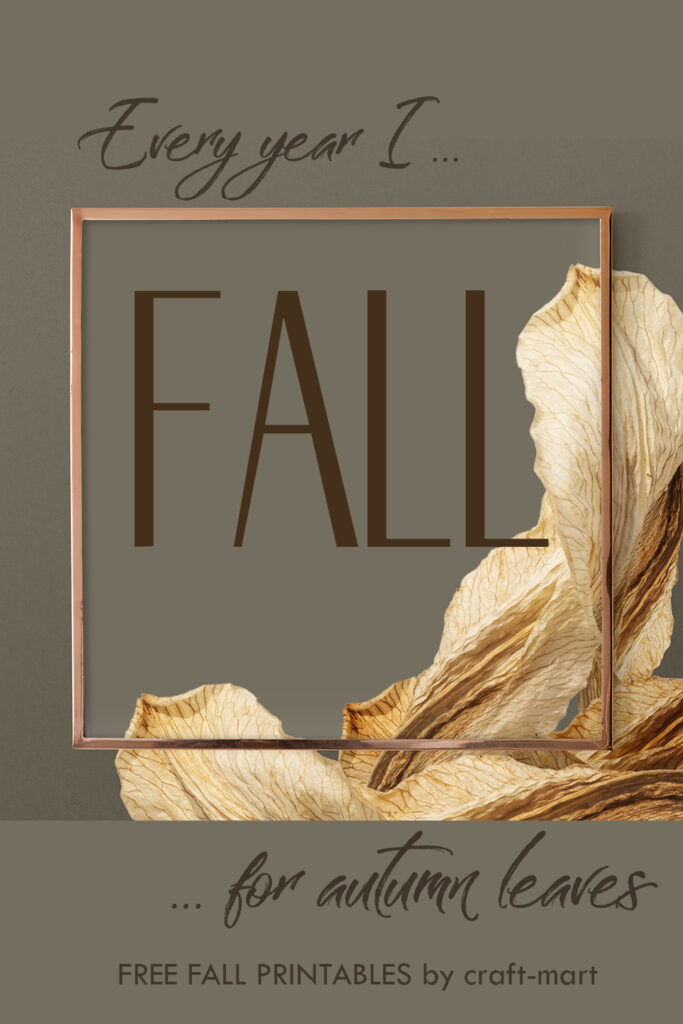 DOWNLOAD Modern Art Printable "Every year I FALL for autumn leaves"
3. Free Autumn Printable "Fall Sweet Fall"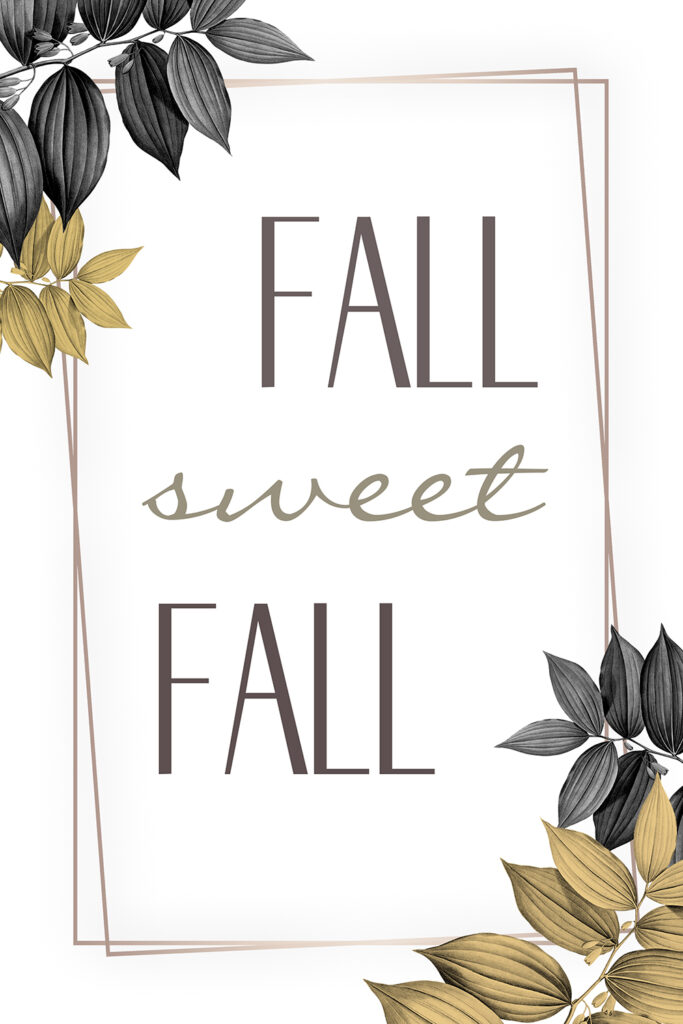 DOWNLOAD FALL SWEET FALL PRINTABLE
4. Fall Printable "Hello, Beautiful Pumpkin" (FREE)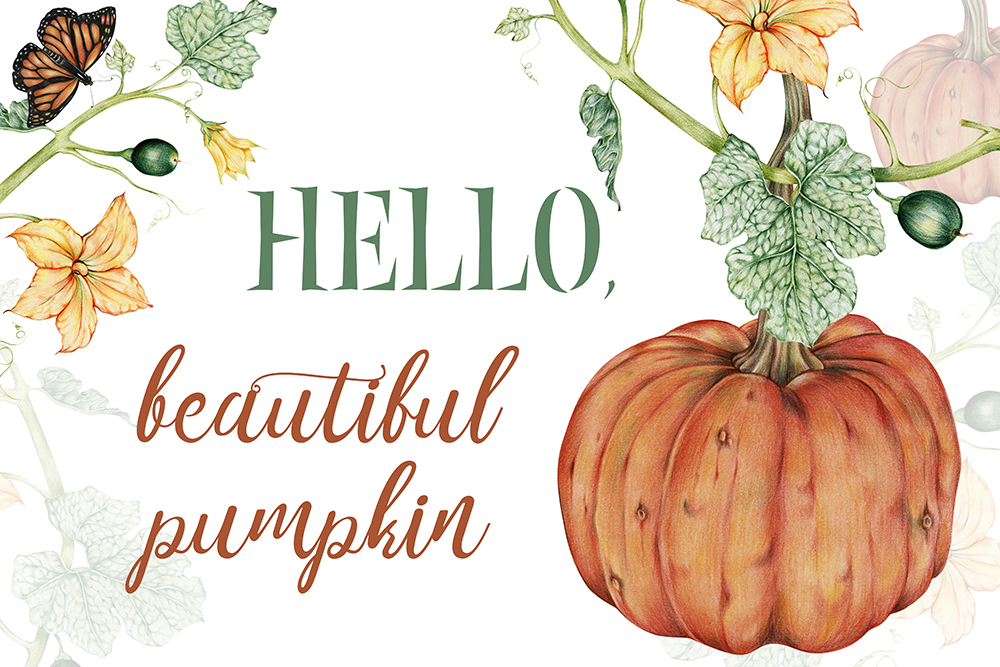 DOWNLOAD FREE PRINTABLE PDF "Hello, beautiful pumpkin"
5. "Hello, Fall" free printable vintage home decor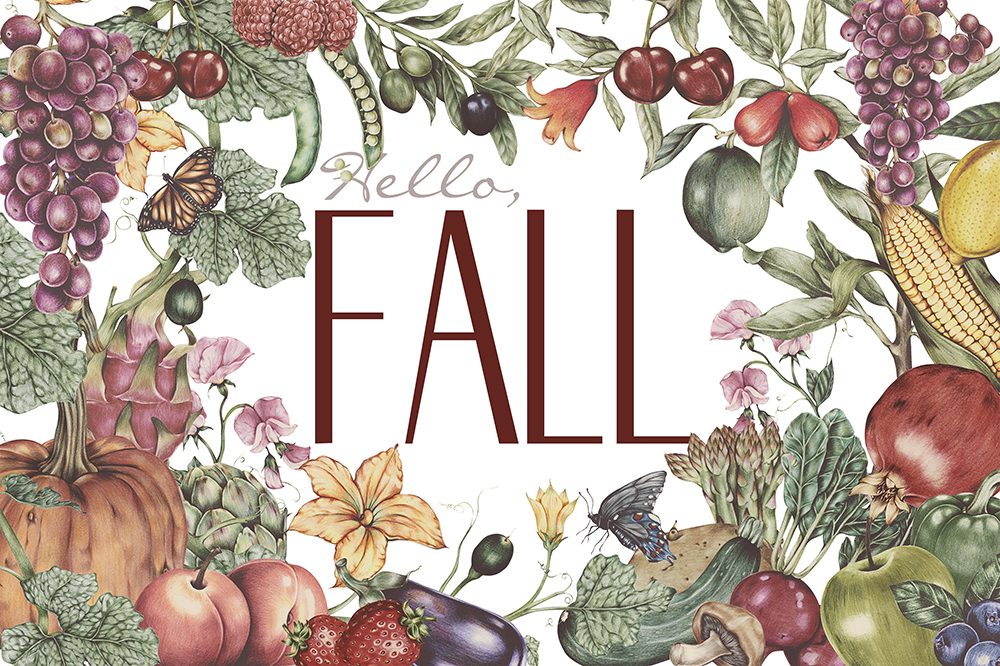 DOWNLOAD "Hello, Fall" FREE PRINTABLE
6. Fall Leaves Printable "Every Year I Fall…"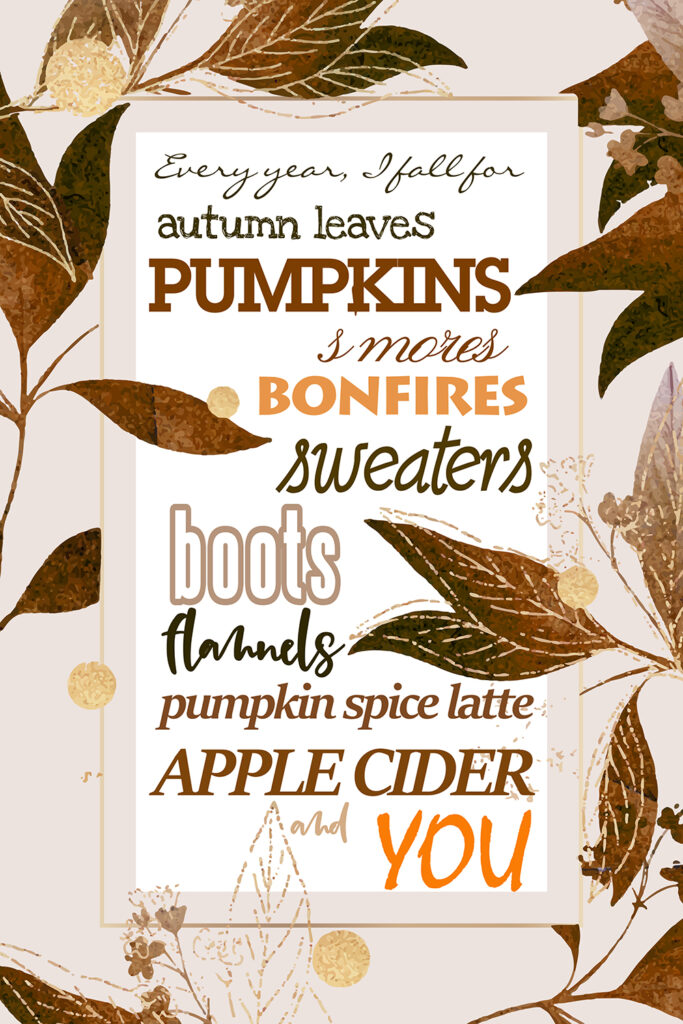 DOWNLOAD FALL LEAVES FREE PRINTABLE "EVERY YEAR I FALL…"
7. Free Fall Wreath Printable "Hello, Fall"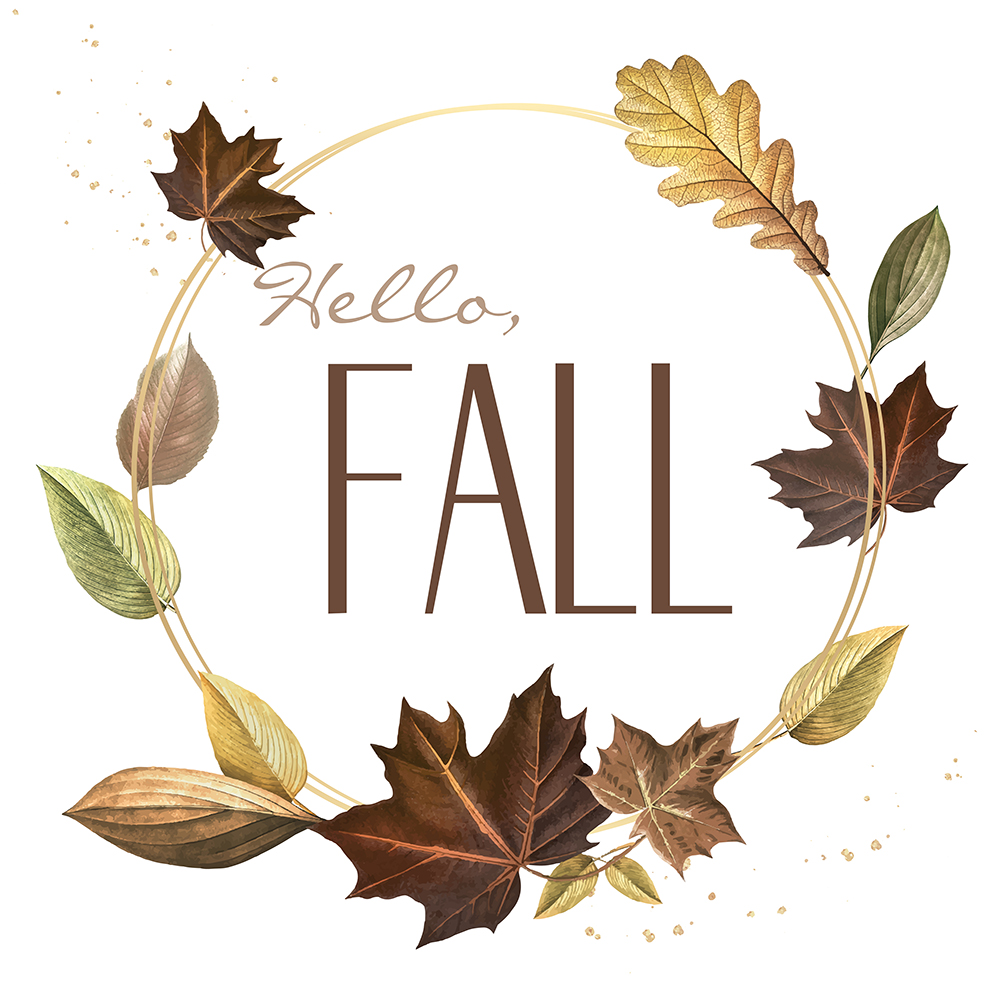 DOWNLOAD FALL WREATH PRINTABLE "HELLO, FALL"
8. Minimalistic Pumpkin Fall Printable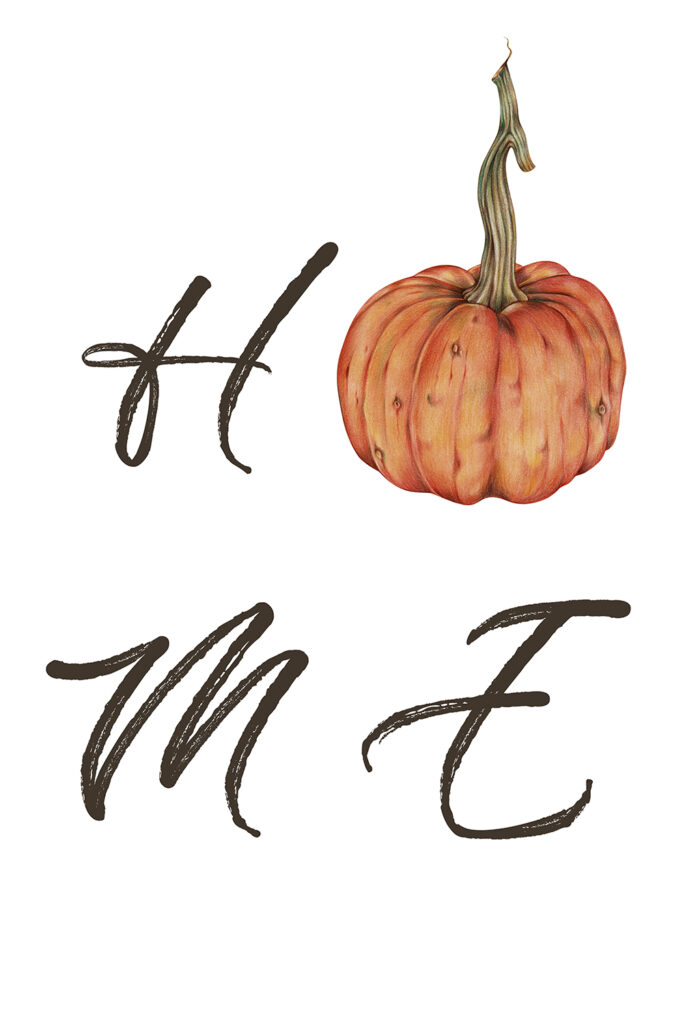 9. Free Fall Printable "Pumpkin Spice and Everything Nice"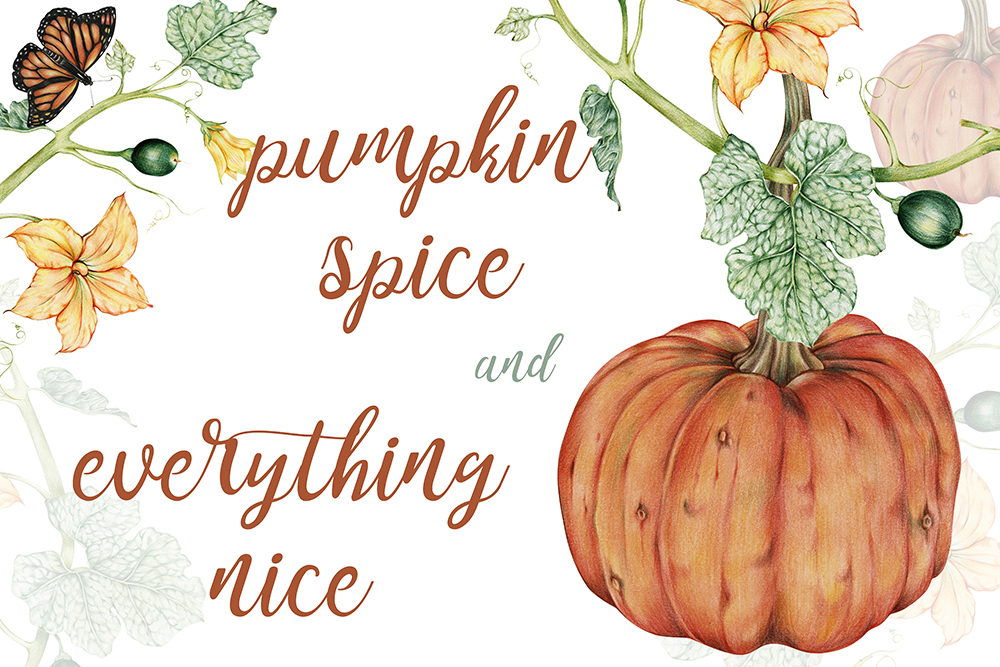 DOWNLOAD PUMPKIN SPICE PRINTABLE (9)
10. Free Printable Fall Decor "Pumpkin Spice and Everything Nice"