Are you looking for last-minute Halloween decor ideas? There is no faster way to decorate on a budget than using FREE PRINTABLES.
In addition, check out other printables on our blog:
Granting you are a fan of dollar store Halloween decorations, don't forget to pick up a few simple frames on your next shopping trip. Use our modern free printables for quick Halloween decor on a budget.
We've created a collection of modern Halloween printables to help you decorate in style. Certainly, cheap DIY Halloween decor ideas don't have to be cheesy.
Most importantly, these printables have a black, white, and golden color scheme. Consequently, they will fit perfectly with modern home decor.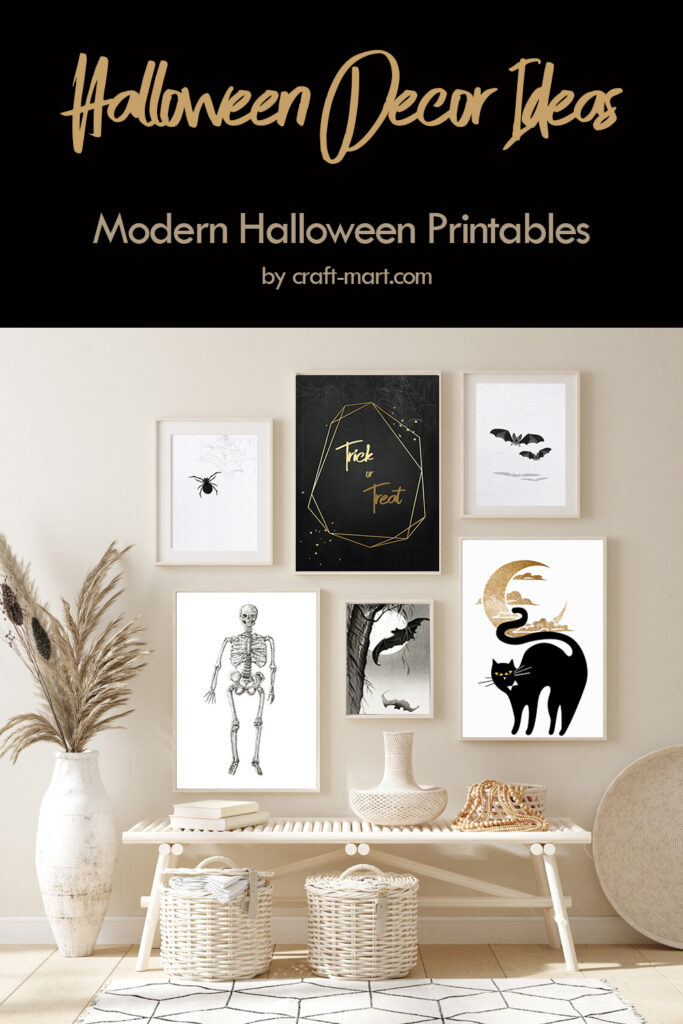 Are you looking for a modern farmhouse look with a hint of scary? With this in mind, create a gallery wall with black and white printables.
The Black Cat and Moon Halloween Decor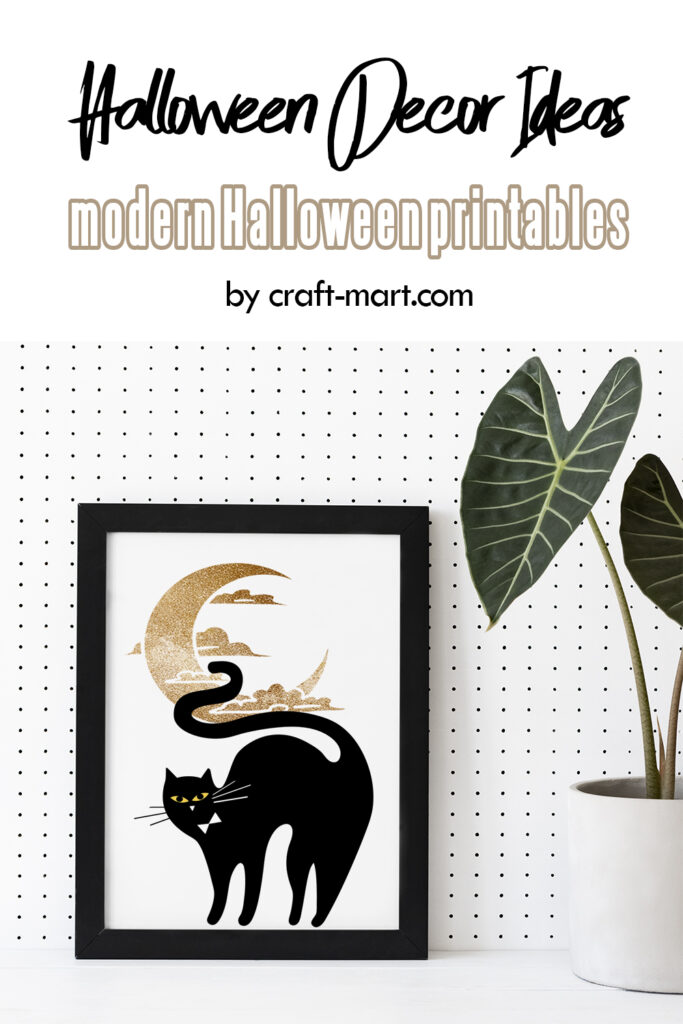 DOWNLOAD Black Cat & Moon Print
Halloween Decor Idea: Trick or Treat Printable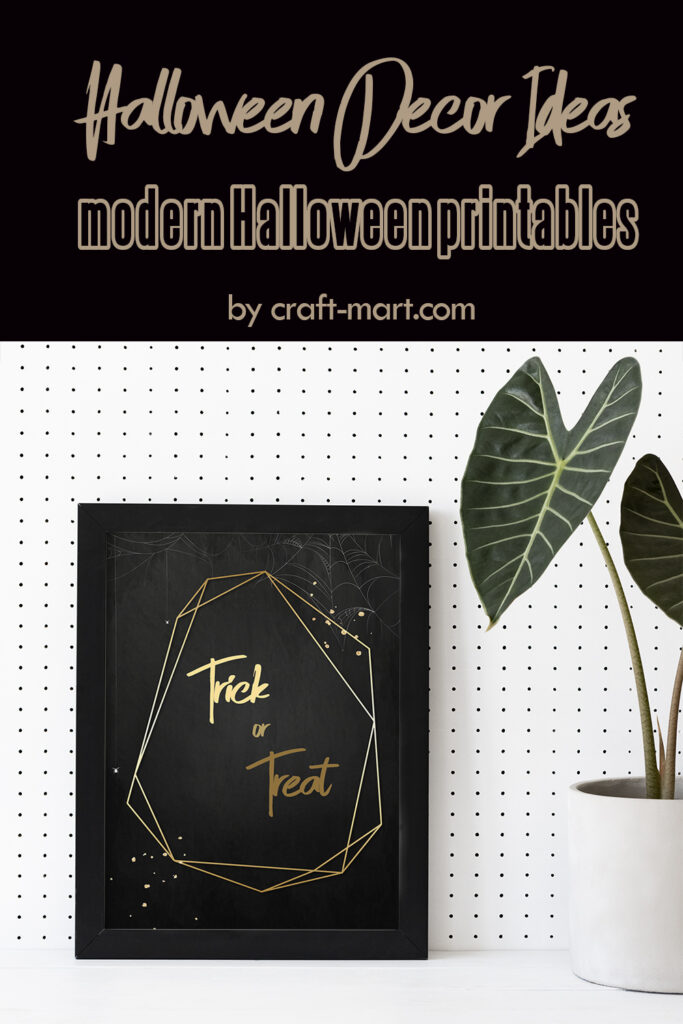 DOWNLOAD vertical Trick or Treat Print
Horizontal 'Trick or Treat' Free Printable
Looking for a horizontal print for your Halloween home decor? Likewise, we have the same design as a horizontal piece.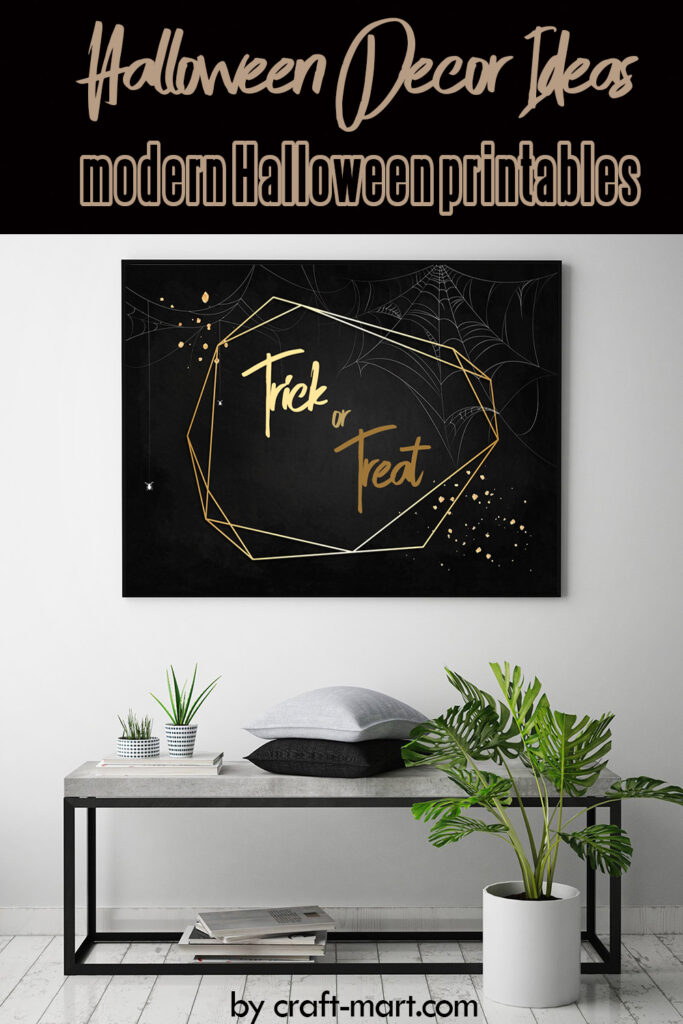 DOWNLOAD horizontal Trick or Treat Print
Free Spider Web Printable
Are you looking for minimalistic black and white DIY Halloween decorations? For this reason, spiders and spider web graphics are among classic Halloween decor ideas.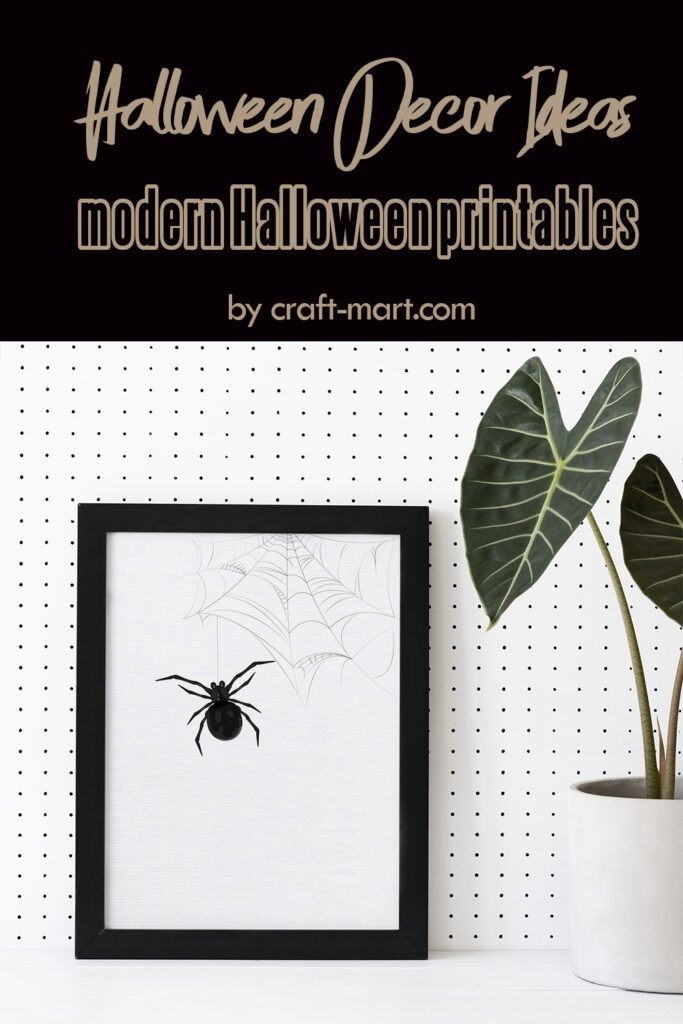 Spooky Bats Halloween Decoration
Are you looking for something spooky yet classy? As a matter of fact, this modern black and white printable with graphic bats will make a great addition to your home entrance Halloween decor.
Furthermore, you can print out a few pieces to create a visual gallery wall for a dining room, kitchen, or home office.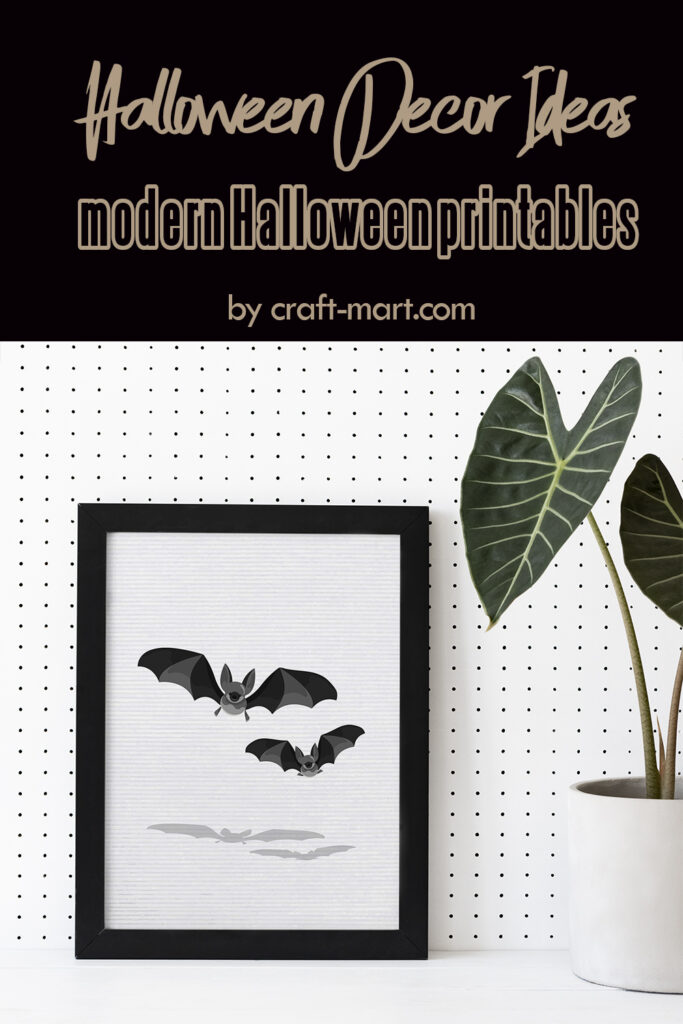 Spooky Skeleton Halloween Wall Art
By the way, scary DIY Halloween decorations have been trending on radar of interior decorators and designers. Not only this spooky decor is free, but you can use it with other printables from this collection for a visual accent wall.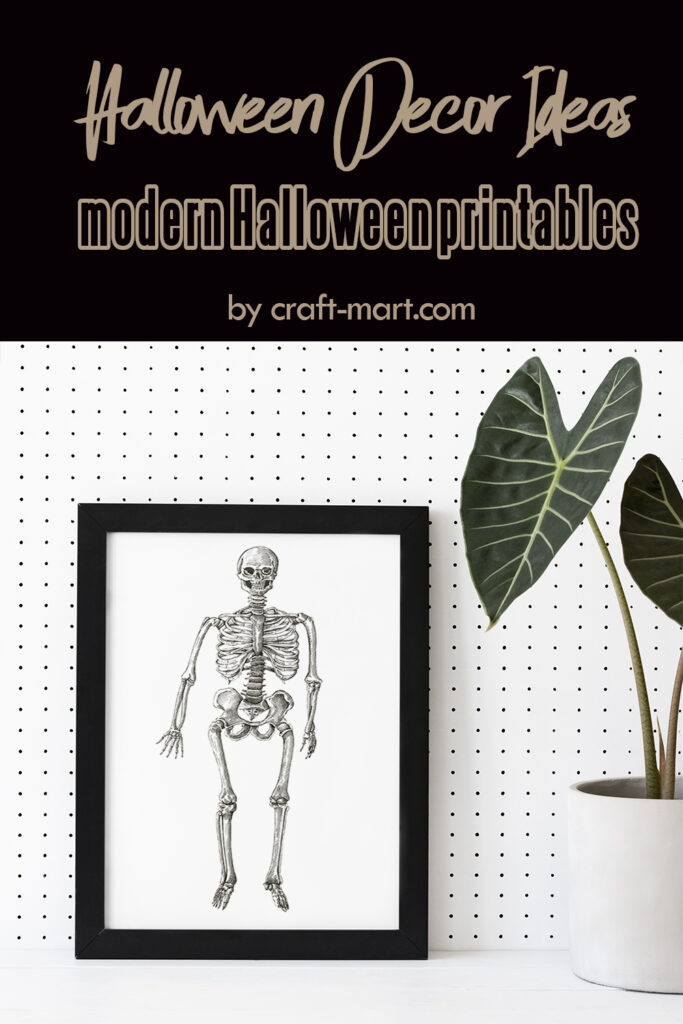 Bats Wall Art Printable
Of course, classic art is always a great idea for quick and easy Halloween decor. Uniquely, this classic piece of Japanese art is a perfect addition to a DIY gallery wall.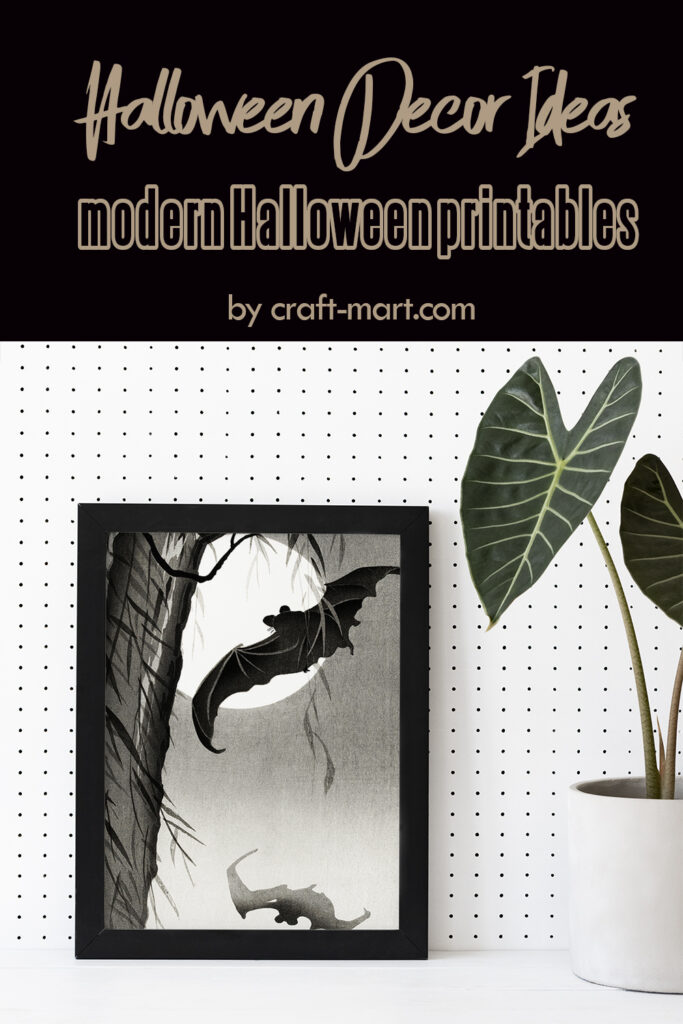 DOWNLOAD Bats under the full moon print
To summarize, have fun picking a few printables to create your own spooky, scary, and fun DIY Halloween decor. Don't forget to check our collection of FREE PRINTABLES for your home: