Christmas printables are an easy solution for Christmas decorating and activities. Whether you are looking for home decor, Christmas tag printables, or Christmas activity printables, our collection of 250+ FREE printables is your answer.
Most importantly, free Christmas printables save you time and money so you spend more time with those you love. Our collection features many types of Christmas printables:
wall art
gift tags
activity pages
coloring pages for kids and adults
DIY Christmas cards
Christmas decor printables let you decorate your home for the holidays effortlessly and on budget. You'll find a variety of styles from vintage to classic buffalo plaid to modern black and white.
As a matter of fact, it is a quick way to add festive touch during the holidays while saving valuable time for things that matter. So it means you can spend your days watching Christmas movies, baking cookies, and crocheting blankets.
Tips for using free Christmas printables as home decor
Use a high-quality printer for the best results. In fact, the laser printer will provide you with the highest quality wall art.
If you don't have an access to a laser printer, take your files to a nearby print-on-demand store, such as UPS, Costco, or Office Depot.
Print your wall art and Christmas cards using card stock which will give you the best results.
Lastly, don't forget to display your printables using frames or wooden hangers which will help you decorate in style.
250+ FREE Christmas Printables Collection
We have rounded up the best printables from our favorite creators and designers, from classic to modern. As a result, you are guaranteed to find your favorite style to match your home's interior decor.
1. Vintage Christmas Printable "O Holy Night"
To clarify, this classic free print comes in different sizes. As a result, you can have a scroll for the mantel or a kitchen clipboard print to decorate your counter.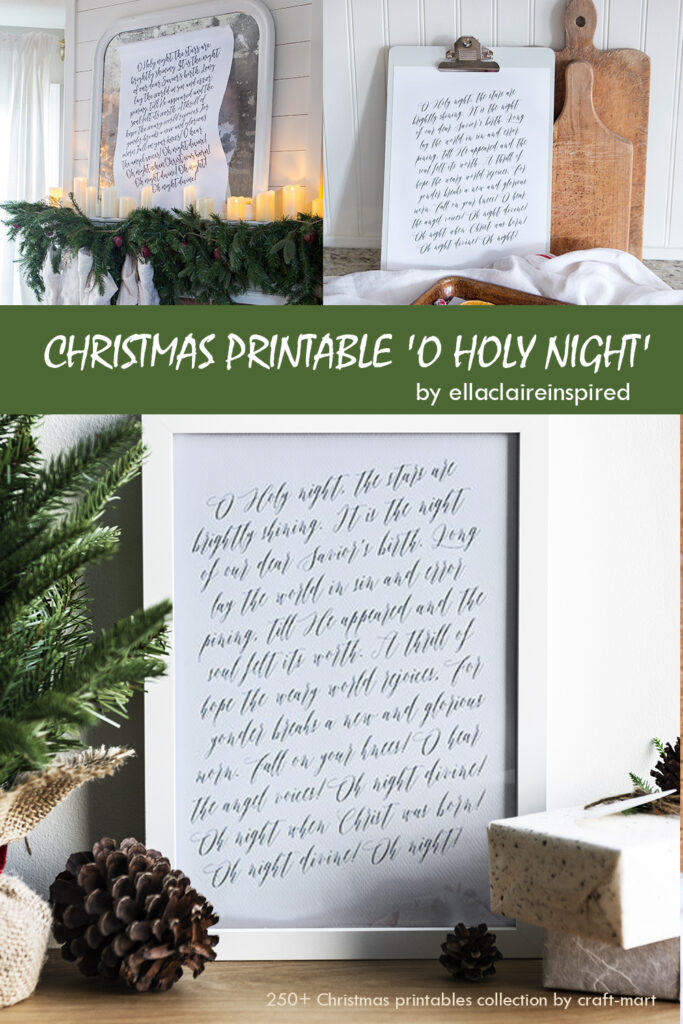 Find an oversized "O Holy Night" printable here
2. Winter Botanical Wall Gallery
As an illustration, these greenery prints are a great way to create a gallery wall while not spending a fortune. In fact, each of these 16×20 engineering prints costs only $3 to print professionally.
You can find a few simple solutions to frame them and have a nice seasonal decor for your entryway in minutes.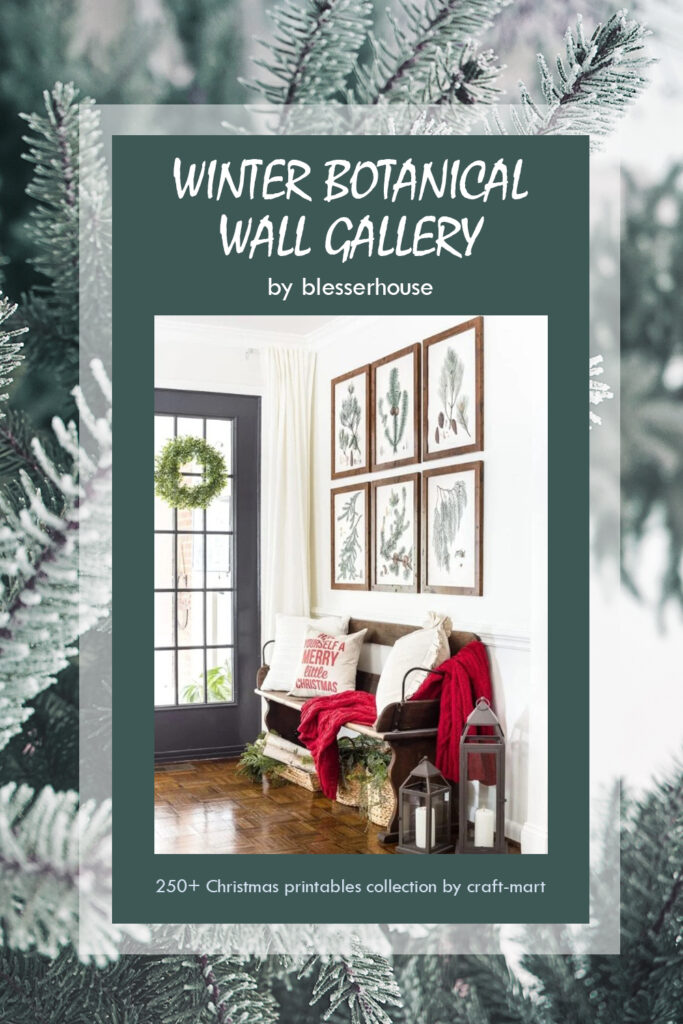 Source: 6 Winter Botanical Gallery Wall Printables
3. Four Christmas Wreath Prints "Merry & Bright"
As can be seen, this festive print comes in 4 different variations. Accordingly, you can pick the print that matches your decor.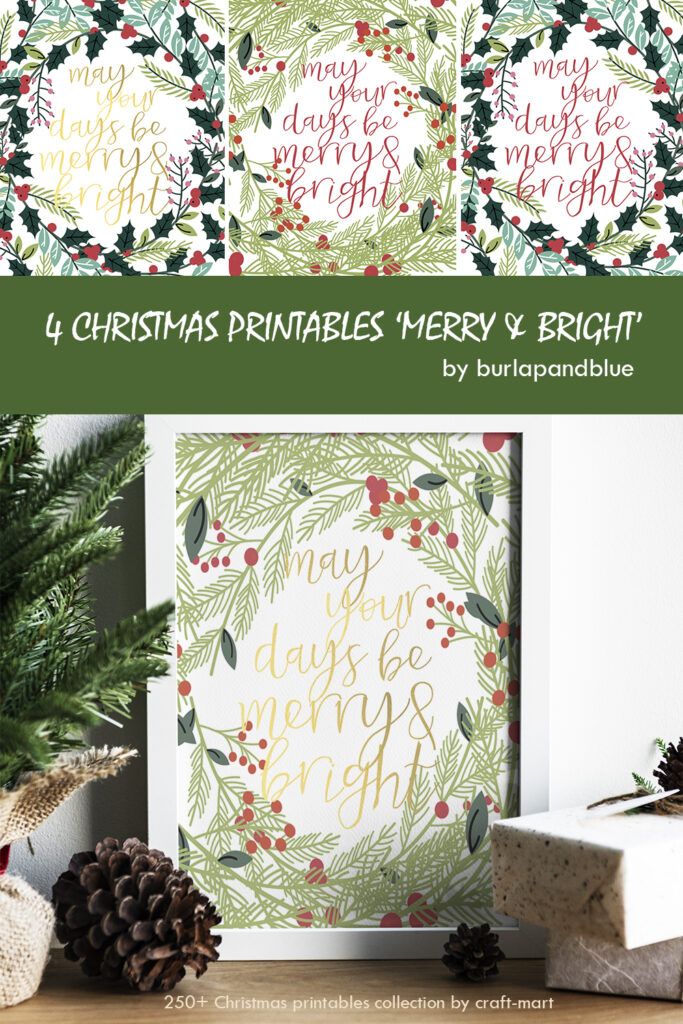 Source: "MAY YOUR DAYS BE MERRY AND BRIGHT"
4. Black and White Modern Christmas Printable "Sounding Joy"
If color is not your thing and you want to keep things simple for the Holiday season, this art print may be your solution. Consequently, it will match perfectly a modern interior or farmhouse decor.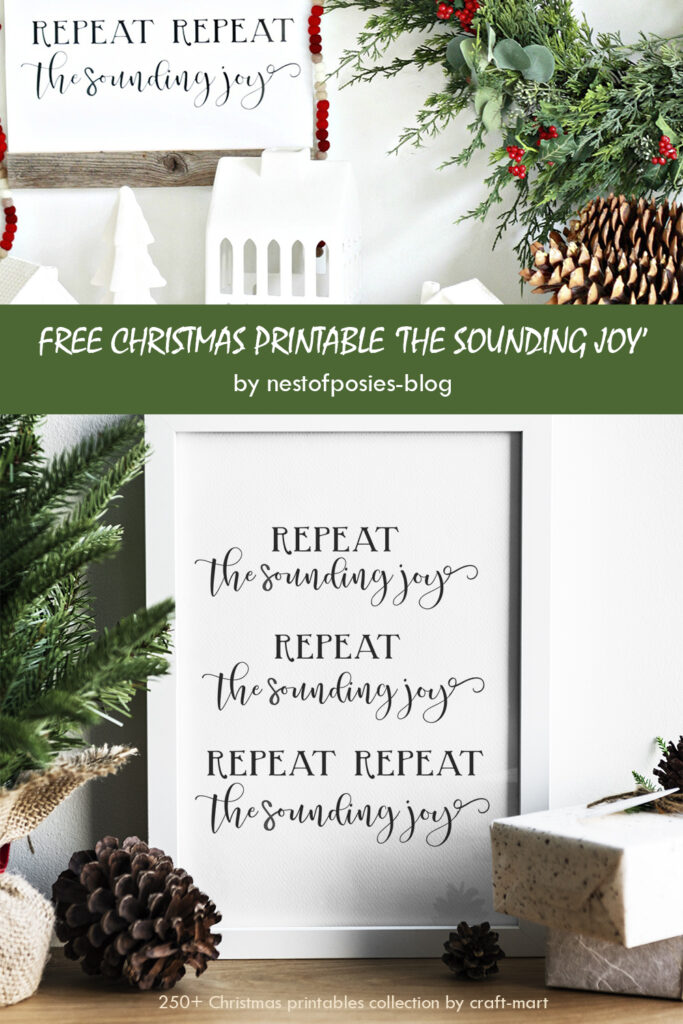 Source: REPEAT THE SOUNDING JOY
5. Red, Black, and White Christmas Printable "It's The Most Wonderful Time"
Instantly you feel like Christmas with classic buffalo-style prints. Notably, check out this free printable to celebrate the most wonderful time of the year!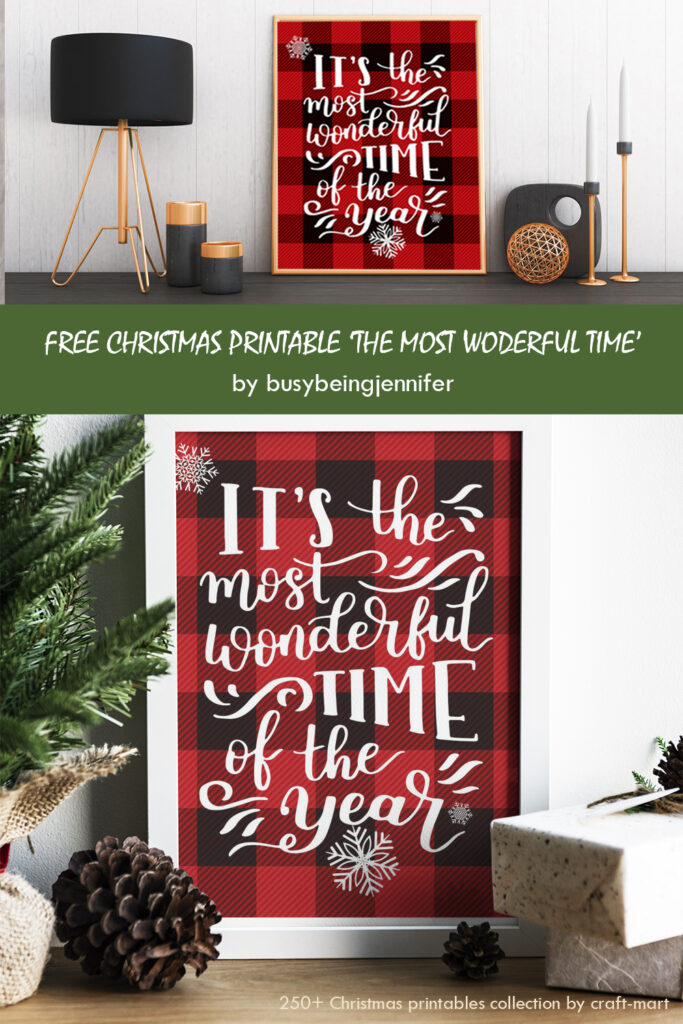 Source: MOST WONDERFUL TIME OF THE YEAR
6. Five Winter Home Decor Printables
Decorating for winter rather than Christmas is a great little trick to spend less time on home decor. As a matter of fact, you can leave your winter decor past Christmas to adorn your home in January and February.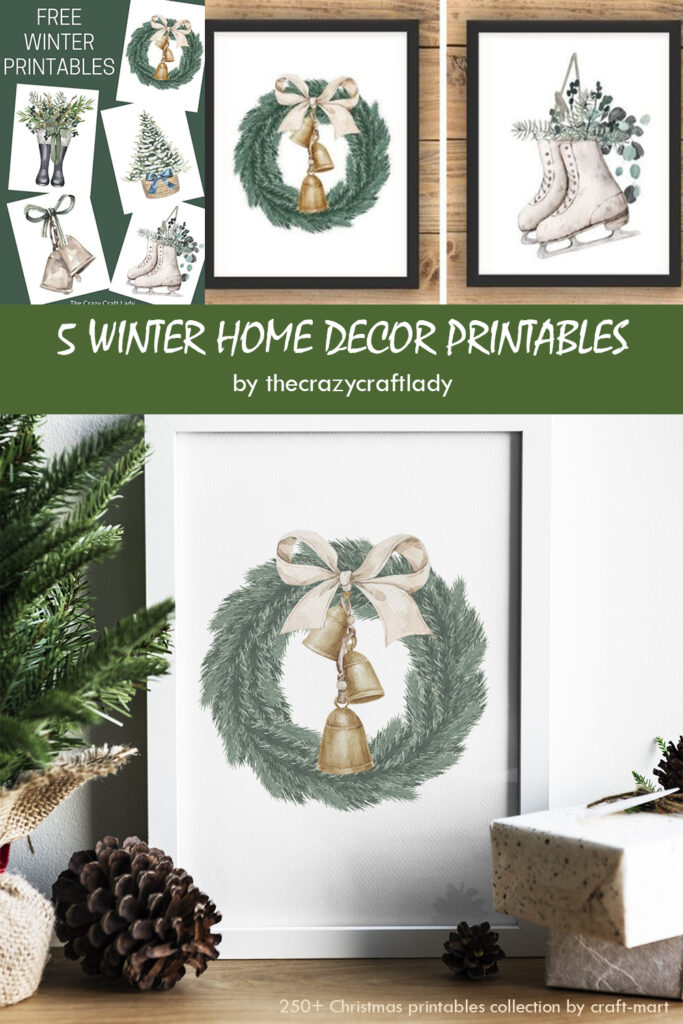 Source: FREE Winter Printable Art
7. Free Winter Printables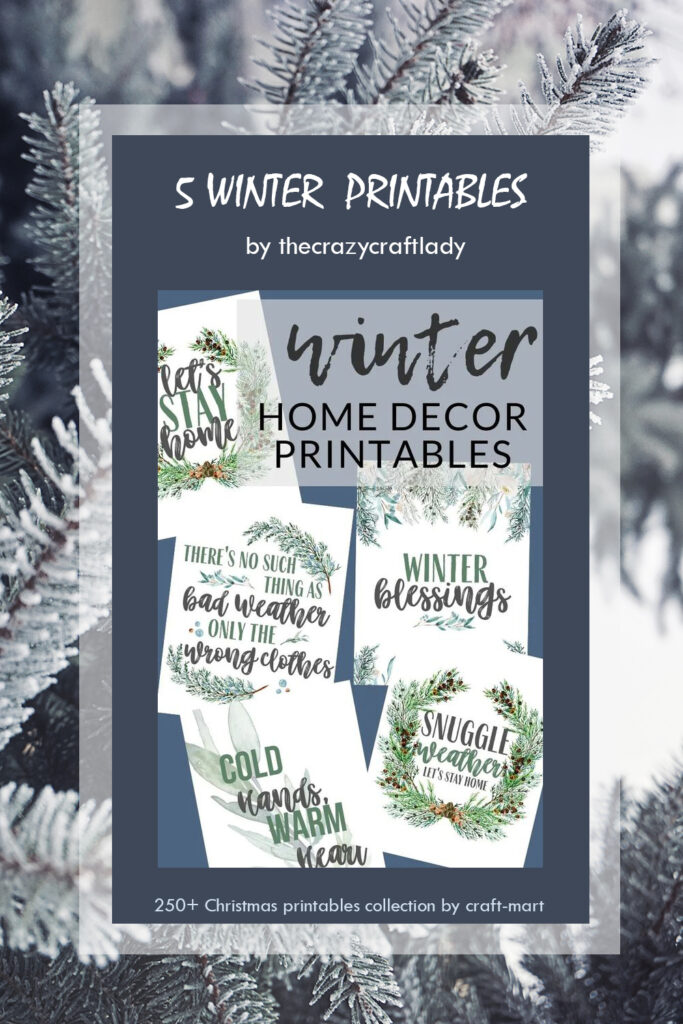 Source: Five Free Winter Printables
8. B&W Vintage Christmas Printables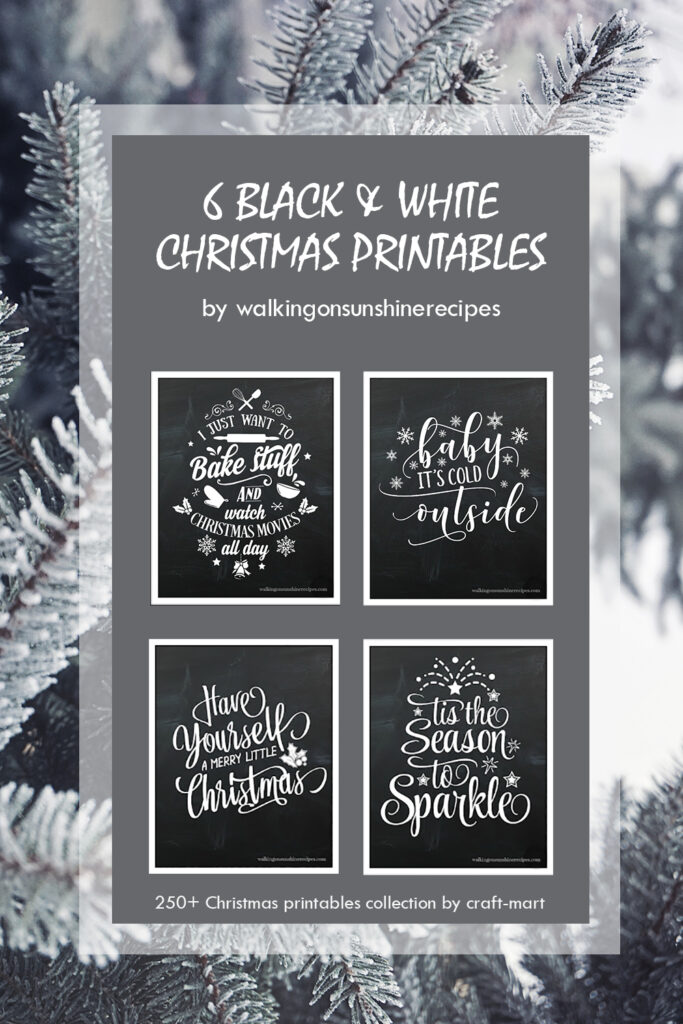 Source: 6 FUN CHRISTMAS PRINTABLES
9. Black and White Christmas Printables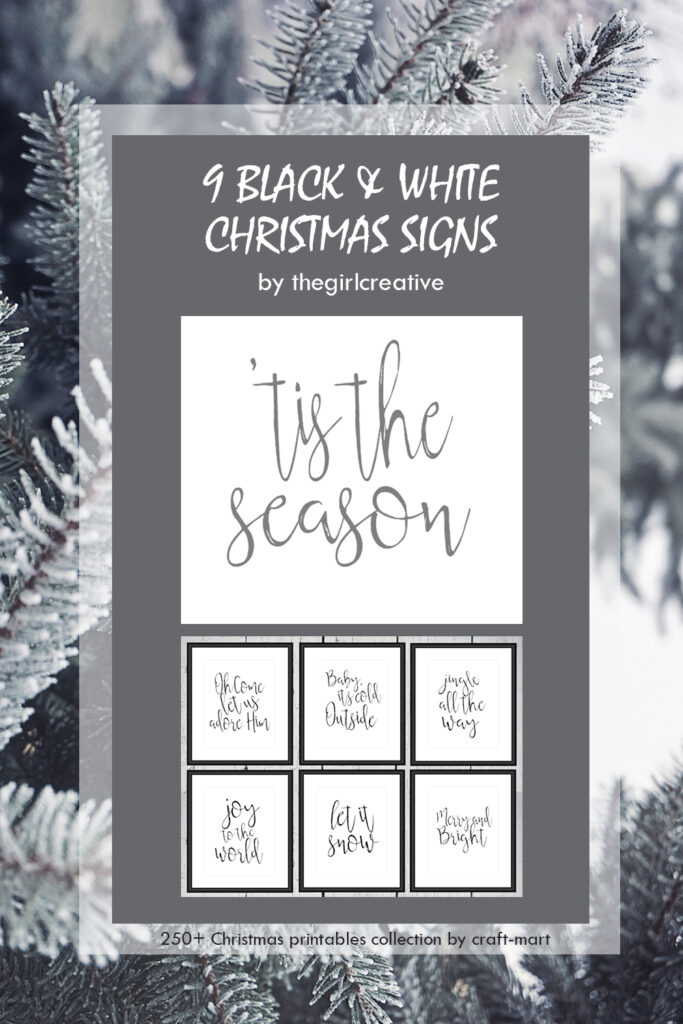 10. Modern Farmhouse Christmas Printables
If you are looking for modern simplicity, you'd love this collection. Conveniently, they come in 2 different sizes to give you more choices.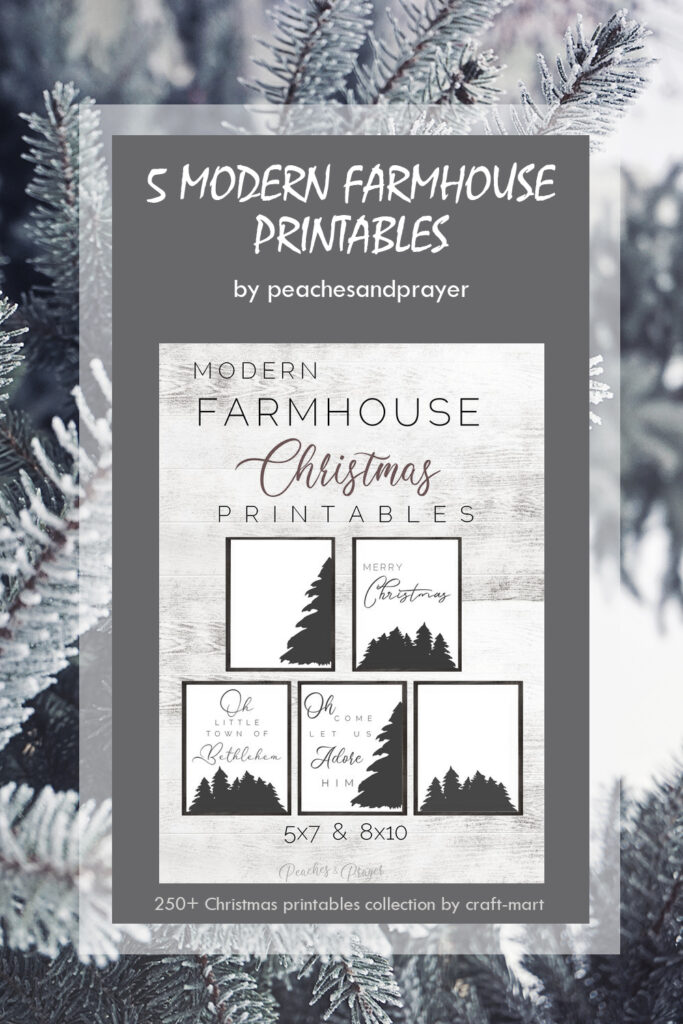 Source: FARMHOUSE CHRISTMAS PRINTABLES
11. Twelve Buffalo Plaid Free Christmas Printables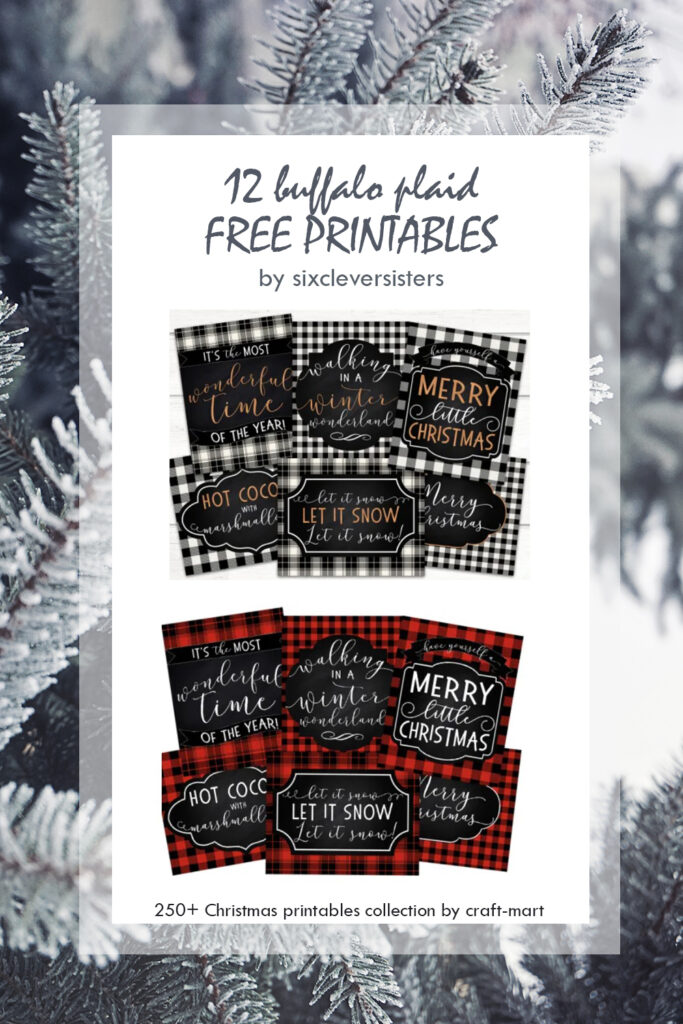 Source: Red Buffalo Plaid Christmas Prints & Tan Buffalo Plaid Prints
12. Six Colorful Christmas Signs (free)
Christmas is almost here! Are you not afraid of color in your Christmas decor? In that case, you'll enjoy this collection of colorful Christmas signs for your home.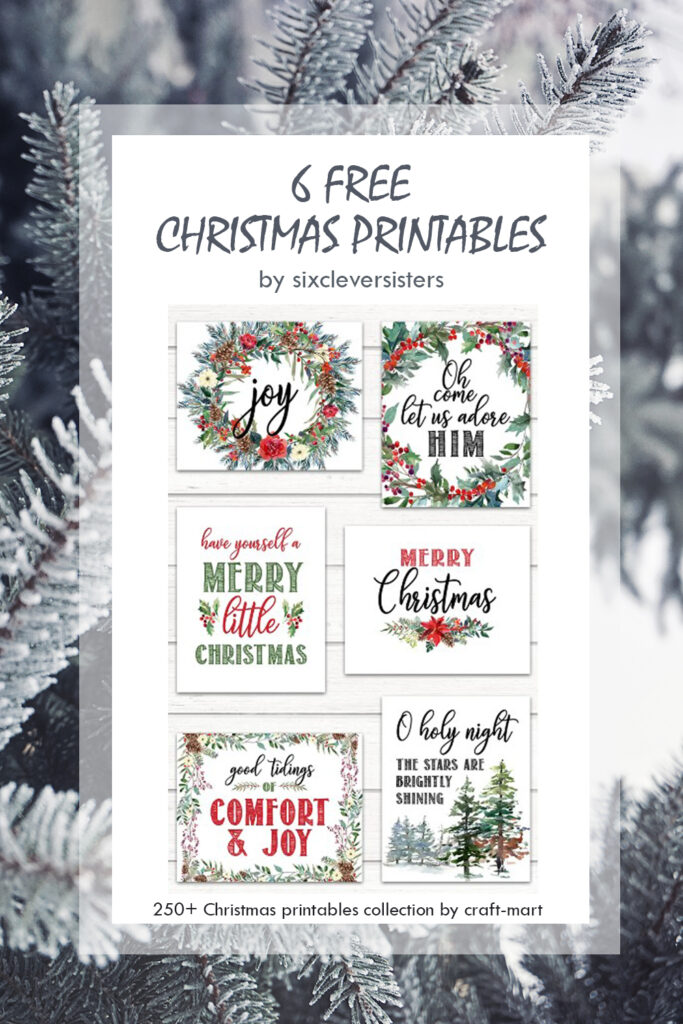 Source: Six Free Colorful Christmas Signs
13. 16 Funny Christmas Gift Tags
It is the holiday season and you are doing lots of Christmas shopping and gift wrapping. Consequently, you need printable Christmas gift tags so you don't spend a fortune on the store ones.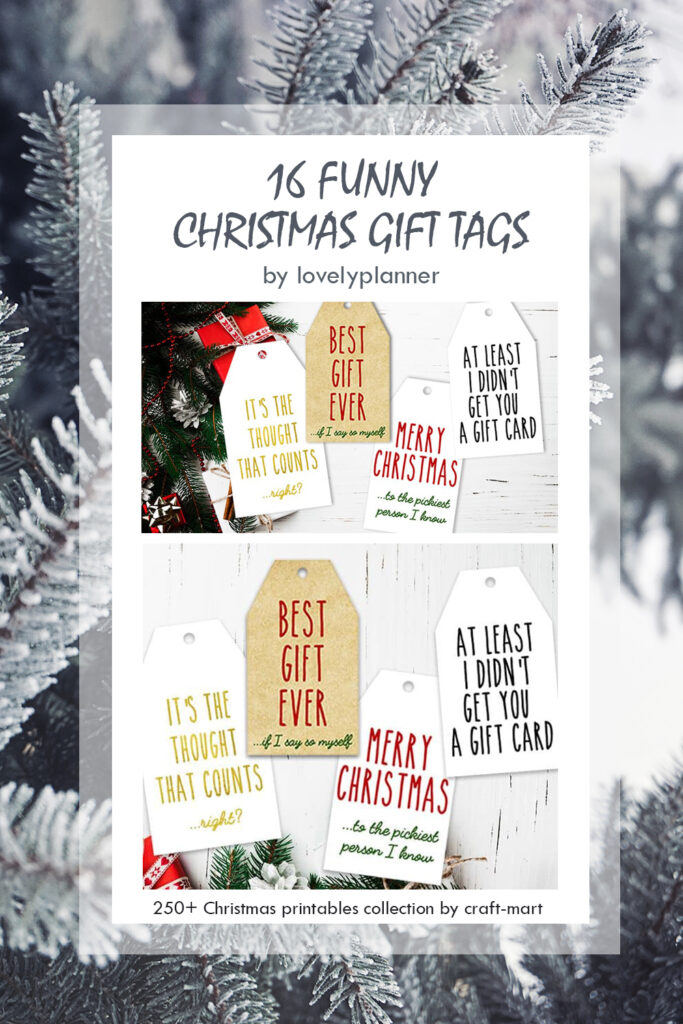 Source: FUNNY CHRISTMAS GIFT TAGS (16)
14. 43 Christmas Coloring Pages for Adults
If you love coloring, you'll enjoy this wonderful collection of 43 adult coloring pages to relax and keep you busy during the holiday season.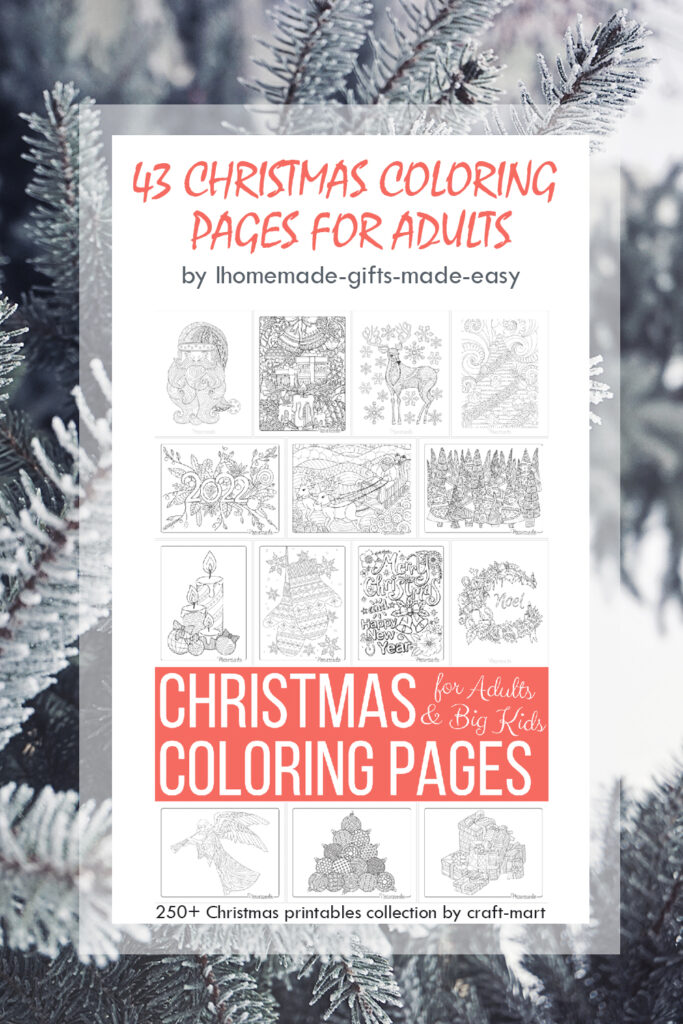 Source: 43 coloring pages for adults
15. 130 Christmas Coloring Pages for Kids
During the holidays it is important to have lots of activity printables for kids to keep them busy. With this in mind print a few Christmas stocking printables, Christmas tree printables, and holiday ornament pages. They all come as a convenient free Christmas printable PDF.