What are, actually, healthy and easy meal prep ideas? It is simply a collection of make-ahead wholesome recipes crafted from scratch using fresh ingredients. As a result, it will keep your healthy eating on track.
While preparing healthy meals three times a day may seem like an unobtainable goal for many busy families, lack of time should not compromise your healthy eating. Consequently, with this collection of healthy and easy meal prep ideas for breakfast, lunch, and dinner from the most creative bloggers, you can eat healthily and keep your sanity, too.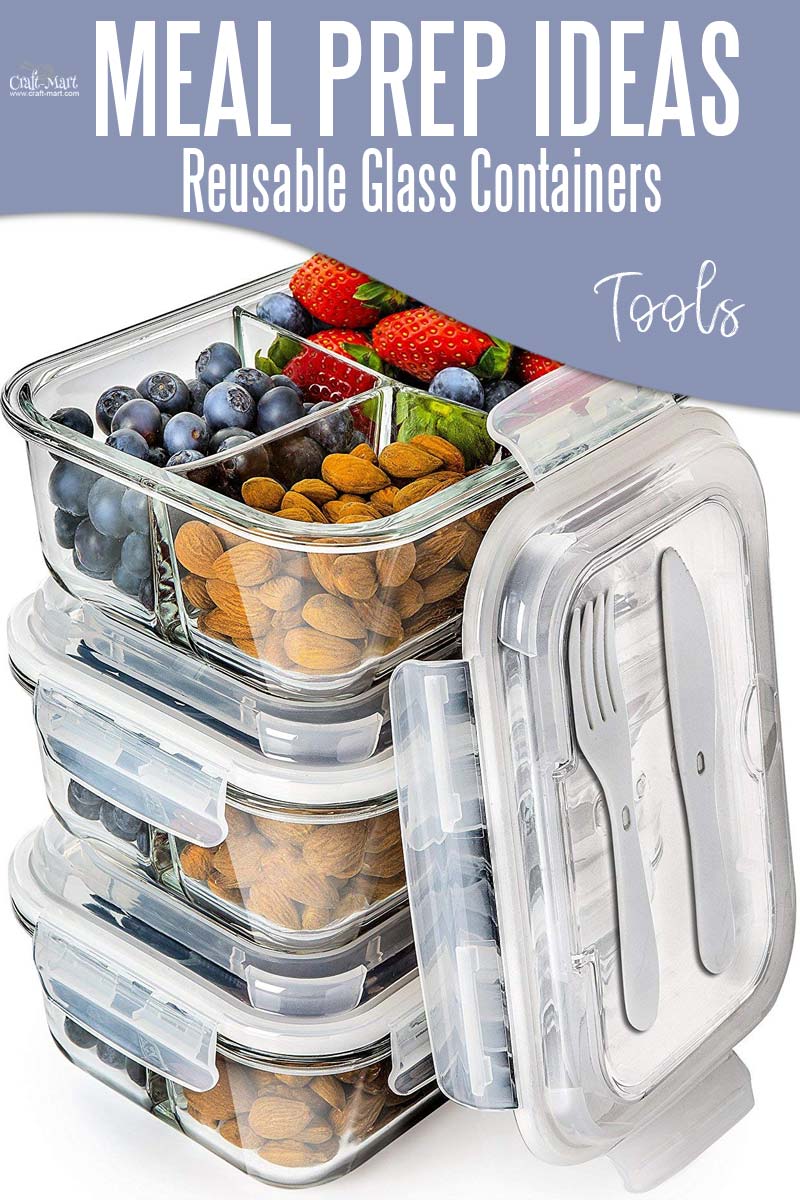 Why is Meal Prep Healthy?
First of all, planning your meals is one of the most important tips from weight loss practitioners. Secondly, it helps you with portion control.
To summarize all the benefits of healthy meal prep:
Easy shopping and meal planning;
Cut on food waste;
Exclude emotional eating as your meals and snacks are all planned;
Easy portion control;
Food variety with healthy home-cooked meals;
More time freed up to exercise, go for a walk, and enjoy life!
How to make meal prep easy?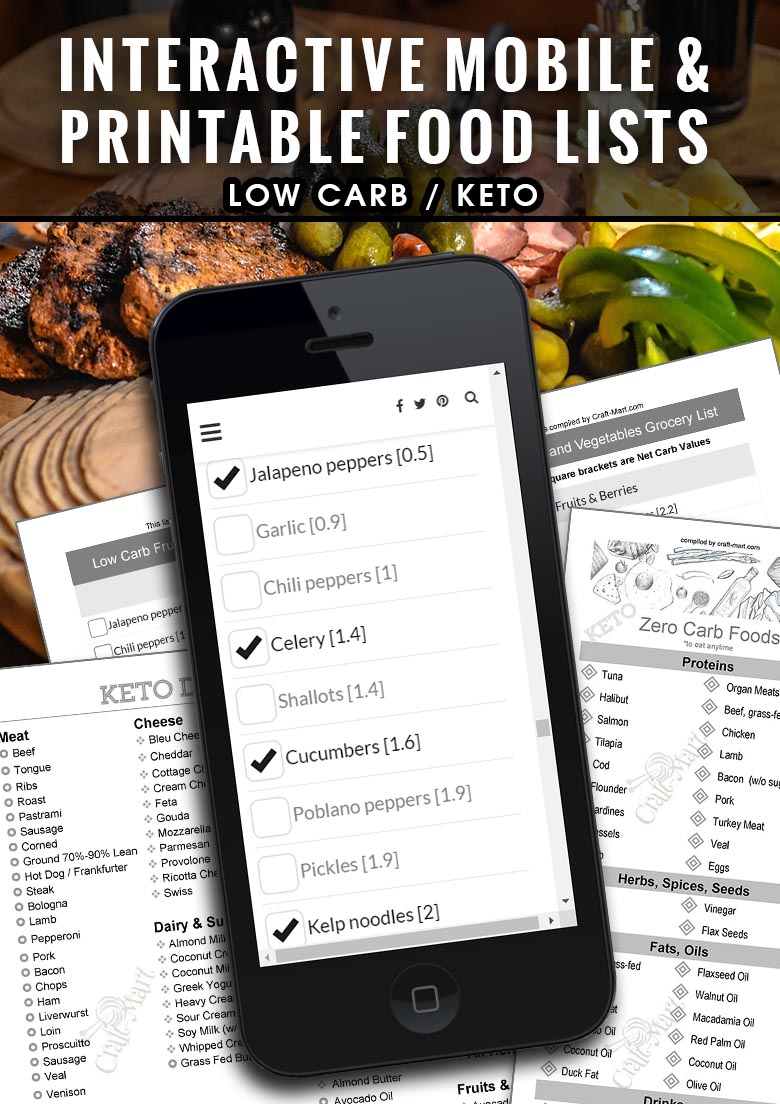 Whether you are on a keto diet or just want to cook wholesome healthy meals, you should not go to the grocery store without the grocery list! First of all, you need a meal prep plan: try planning all your meals for a week and see how it will save you time and money.
Most importantly, your kitchen needs containers and tools to make your healthy meal prep effortless:
meal prepping recipes (see below)

What are good things for meal prep?
Above all, the right meal prepping recipes are the ones that can be made ahead and safely refrigerated or frozen. Some of the easy things to meal prep include: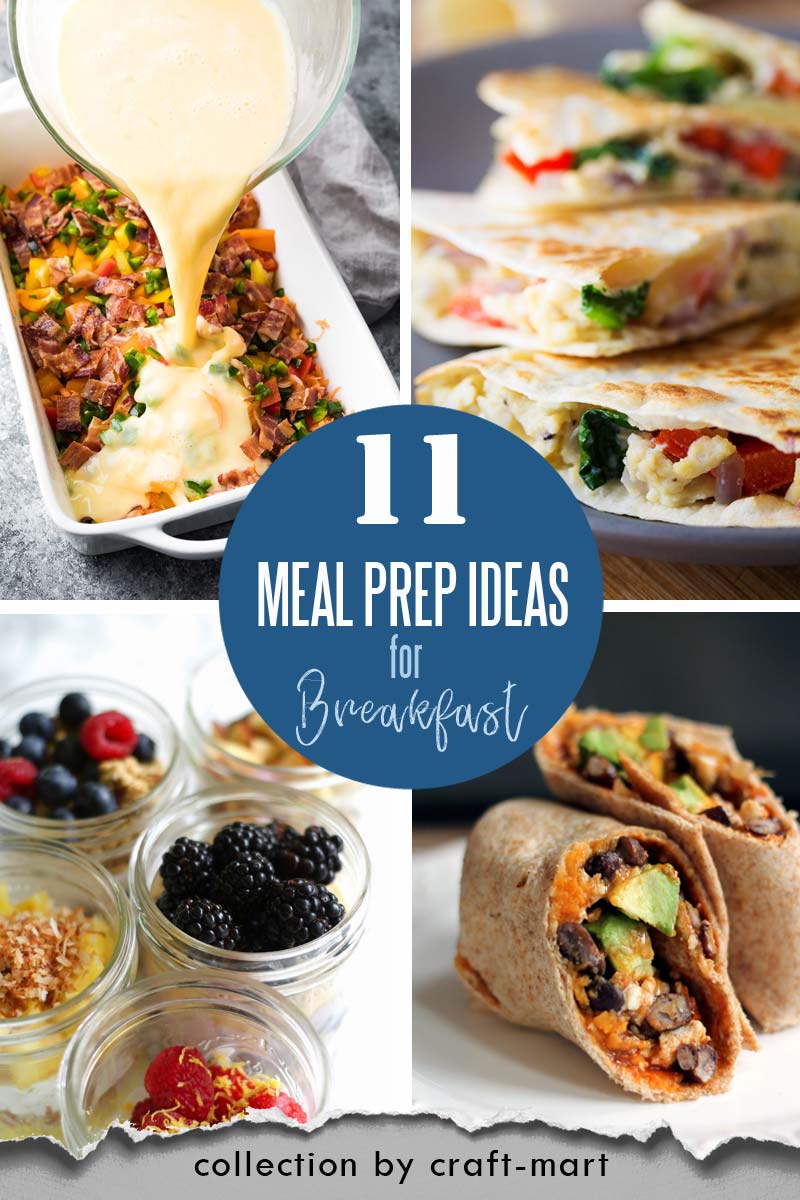 Breakfast Easy Meal Prep Ideas
Ready-to-go breakfast egg muffins
Healthy oatmeal baked cups
Oatmeal and fruit baked breakfast casseroles
Make-ahead breakfast mason jar parfaits
Healthy breakfast burritos
Spinach, feta, and egg breakfast quesadillas
Overnight casseroles
Ready-to-go smoothies

Lunch Meal Prep Ideas
Meal prep chicken, rice, and veggie bowls
Spicy chicken meal prep bowls
Chicken and avocado burritos
Creative lunch box ideas for adults (Greek, Italian, energy boost, vegan, etc)
BLT lettuce wraps
Protein power mason jar salads
Chicken fajitas meal prep bowls
Sheet pan chicken tinga bowls

Dinner Meal Prep Ideas
Greek chicken gyro meal prep bowls
Taco stuffed sweet potatoes
Marinated veggies and filet mignon kebabs
Honey lemon chicken meal prep bowls
Healthy sheet pan chicken fajitas
Zucchini noodles with turkey meatballs
Slow cooker maple pulled pork (3 ways)
Crispy sesame tofu noodles meal prep bowls (vegetarian)
Are you excited to check out this collection of healthy meal prep recipes? Most importantly, after browsing this amazing list of wholesome yet easy meal prep ideas, you will be ready to create your own mouth-watering meal prep bowls!
11 Healthy Meal Prep Ideas for Breakfast
Meal prepping for breakfast really makes sense! These clever egg muffins can be made ahead of time so you can enjoy your stress-free mornings.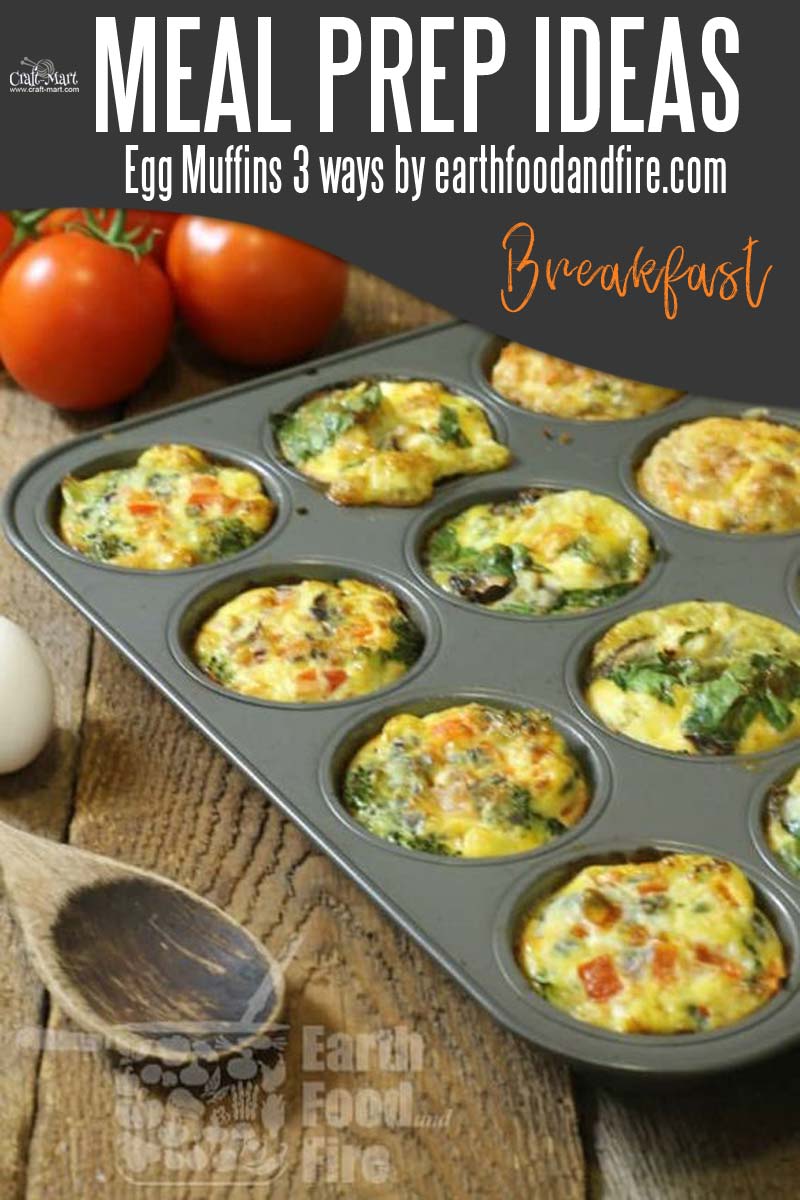 Found on: earthfoodandfire.com
Oatmeal is a breakfast staple but how do you make it ahead of time? Check out this genius healthy meal prep idea and enjoy your favorite breakfast. You'll enjoy it every time with different toppings: apples, raspberries, strawberries, etc.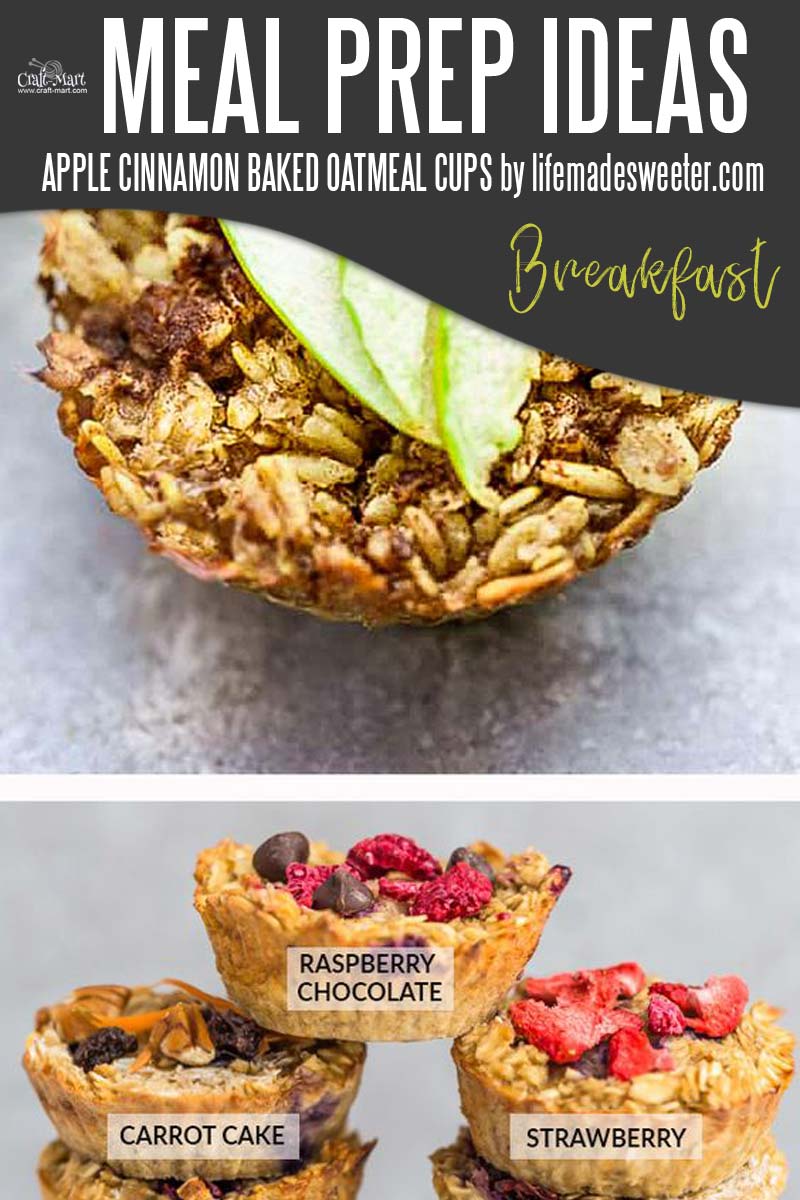 Another healthy oatmeal breakfast recipe but now prepared as an easy baked meal prep casserole. Make it once and enjoy every morning.
Found on sweetpeasandsaffron.com
You can make all the meal prep work ahead using probiotic yogurt, oatmeal, and fruit and enjoy a variety of healthy meals on-the-go. Sign me up!
This healthy and easy breakfast meal prep quesadillas look mouth-watering! They are perfect for adults and schoolkids on a busy weekday morning as they can be made ahead and frozen.
Just perfect meal prep recipe if you are striving for a variety in your healthy diet.
Found on sweetpeasandsaffron.com
Breakfast burritos are another staple dish for easy meal prep. With egg whites, black beans, and avocado you'll have a protein-packed breakfast in a breeze.
Oh, the smell of bacon in the morning! What if you can do all the meal prep in the evening and just enjoy your cooked breakfast in the morning for a stress-free weekend?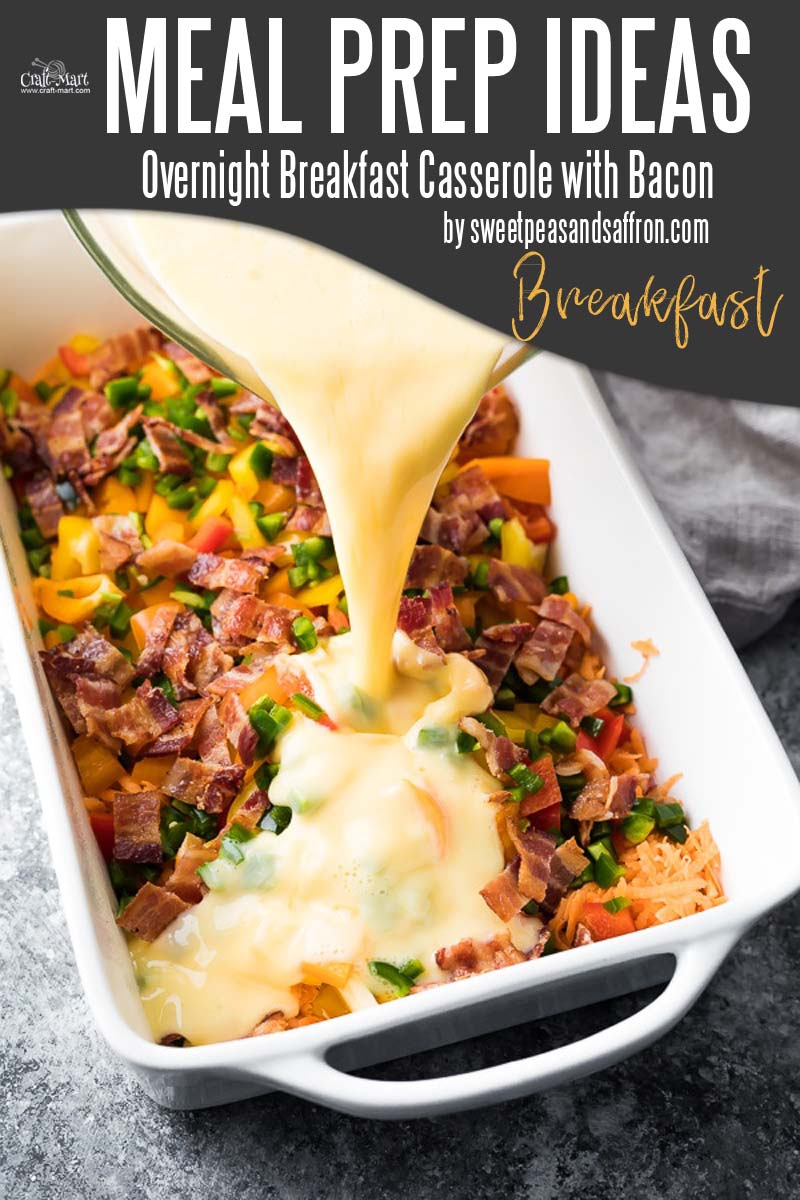 Found on sweetpeasandsaffron.com
12 Healthy and Easy Meal Prep Ideas for Lunch
This is one of the easiest and simplest meal prep recipes that you can cook in 20 minutes. It is a life-saver for busy moms who want healthy meals but don't want to spend their whole Sunday doing meal prep for a week.
This spicy chicken with yummy cilantro sauce is a healthy meal prep recipe that will last you a whole week. Make sure to use glass containers (not plastic) to portion your food so you can microwave them with confidence.
The new (organized) version of yourself will be giving you thanks all week!
Sheet pan cooking is one of the easiest meal prep hacks that lets you save time while preparing healthy meals. Just put all the ingredients on a sheet, add spices, and bake. In 30 minutes you'll have a sizzling delicious meal to enjoy for a few days.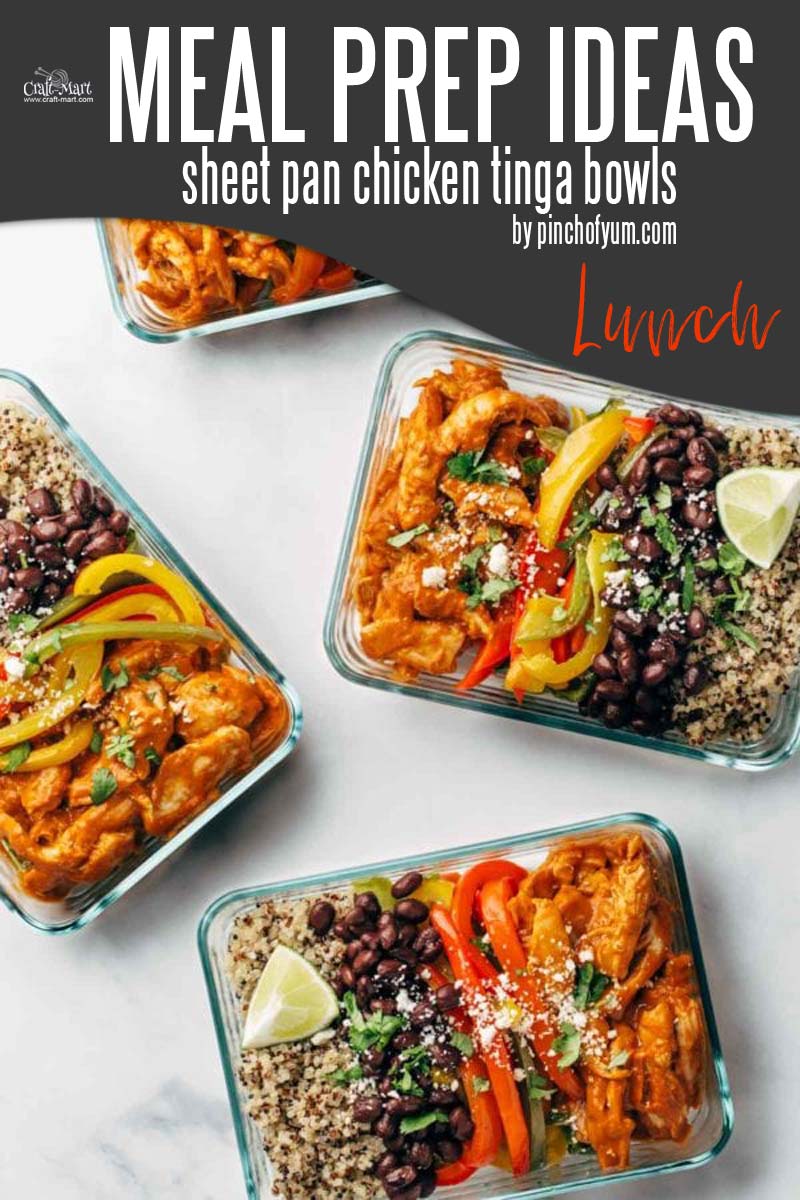 If you love fajitas, you'll love this low-carb take on a popular Mexican dish. Served with cauliflower mash, this easy meal prep recipe is quick to make and can be stored in the fridge in glass containers for a few days to simplify your lunch.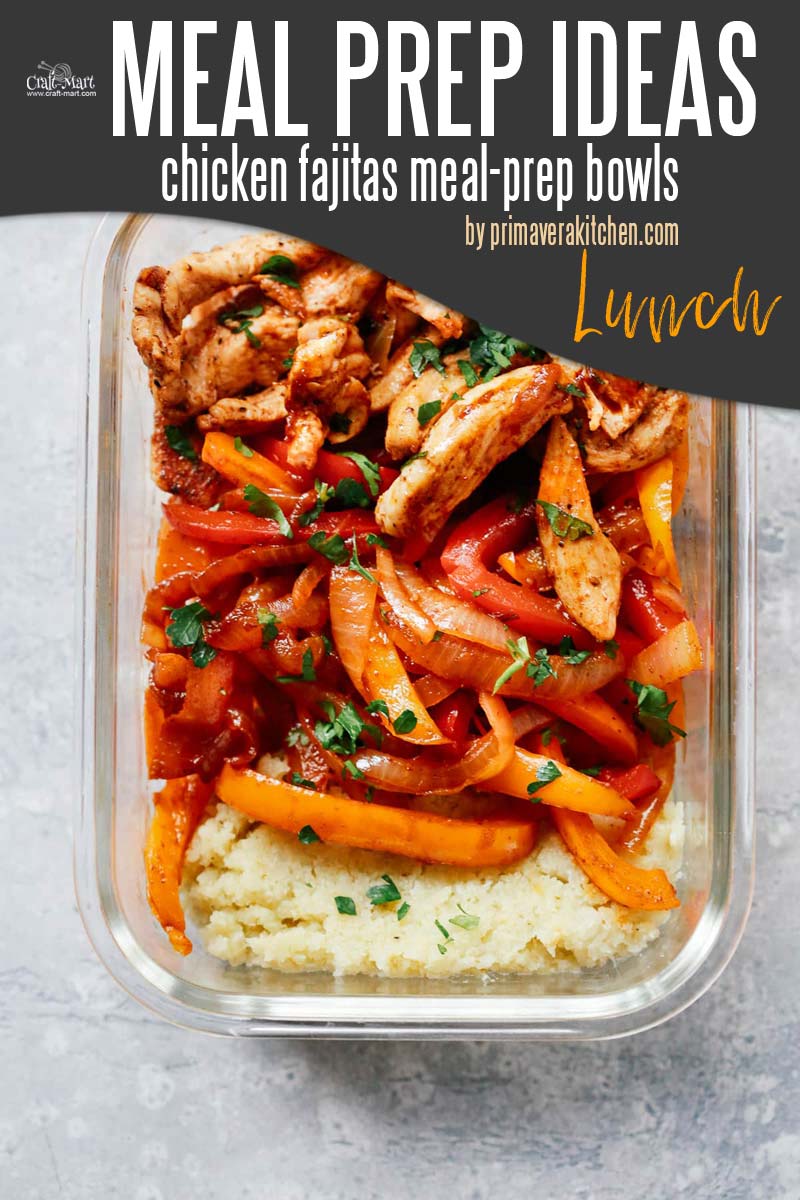 The ingredients for this healthy and easy meal prep recipe are simple: juicy chicken, creamy avocados, salsa verde, and sour cream. Prep time: 15 minutes, cook time: 5 minutes. Consequently, in 20 minutes you can have mouth-watering home-made burritos that you can grill, slice, or freeze.
If you are addicted to these expensive sandwiches from that cozy little deli you frequent almost daily, then you'll enjoy these healthy meal prep lunches. They'll save you money while providing nutritious lunches that are as tasty as they are esthetically-pleasing.
Are you in the mood for Italian, Greek, Vegan, Protein, or Energy Booster? 5 recipes are ready for you to try this effortless lunch meal prep. Pack them in durable meal prep glass containers and save the planet (as well as your wallet).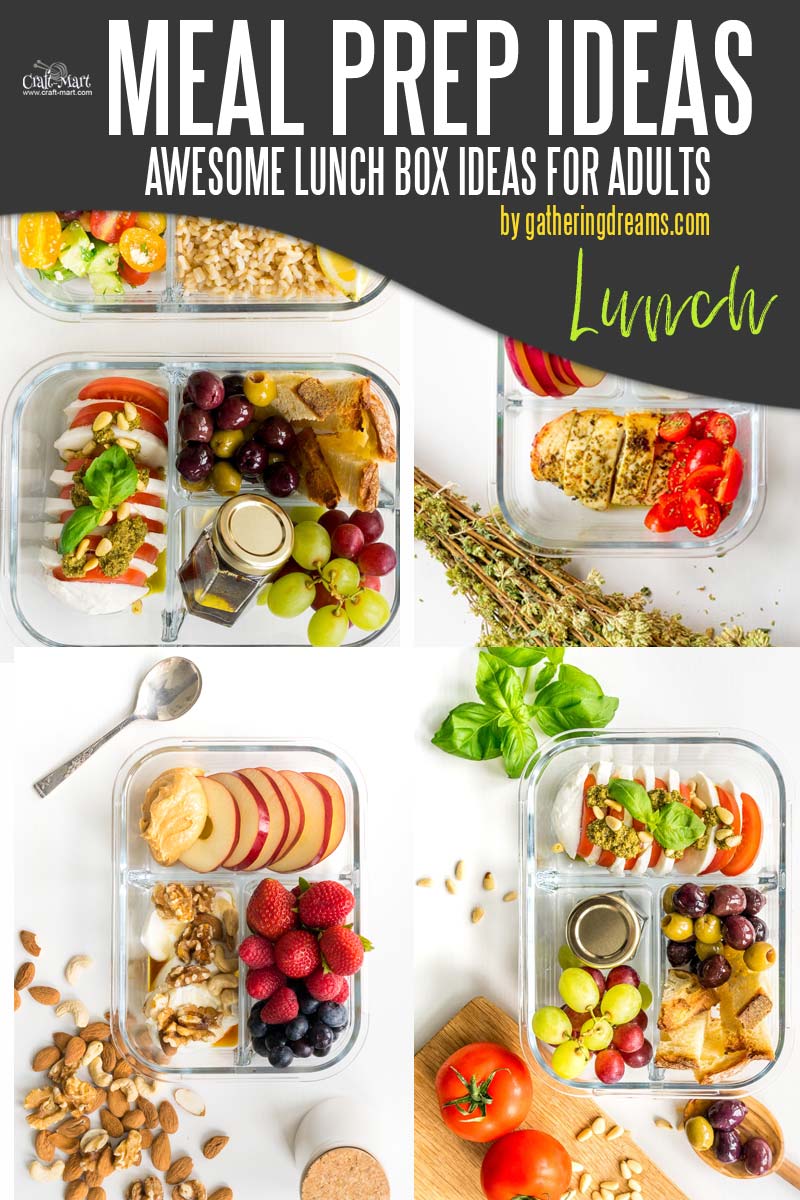 Gluten-free and low carb, these lettuce wraps are a lighter way to enjoy BLT in a healthy way. A little hack if you want to meal prep it for the week: just make the chicken salad, fry the bacon, and keep everything separate, then mix it together once you're ready to eat!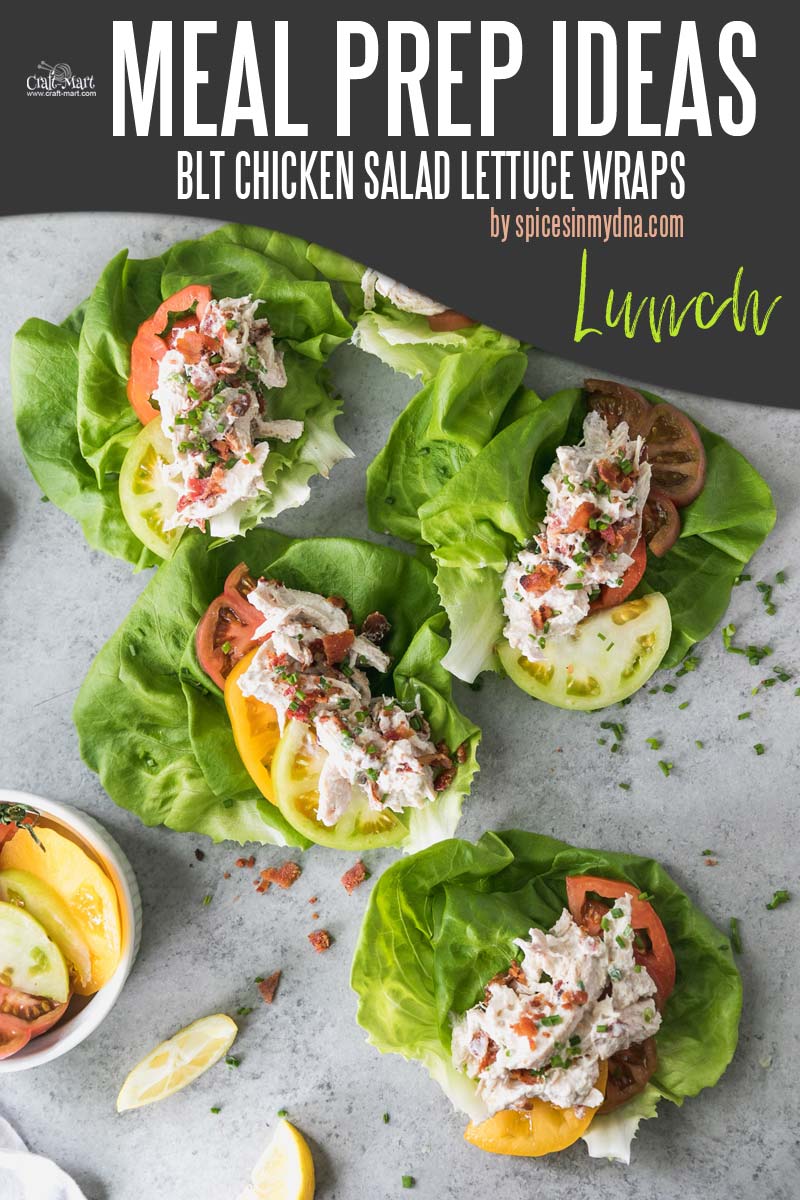 With a perfect combination of tasty protein-packed ingredients, these mason jars pack a perfect summer meal. You can prepare this easy meal prep recipe in under 20 minutes.
Found on gardeninthekitchen.com
9 Healthy Meal Prep Ideas for Dinner
Dinners can be very hectic, especially on school nights. Sometimes, you may be so tired that you don't have any energy to cook. With these make-ahead meal prep recipes, your family will always have a healthy alternative to fast food.
Are you dreaming of a healthy, delicious meal that is ready when you are? Try yummy Greek Chicken Gyro Bowls. It feels like traveling to Greece to enjoy authentic food without leaving your house.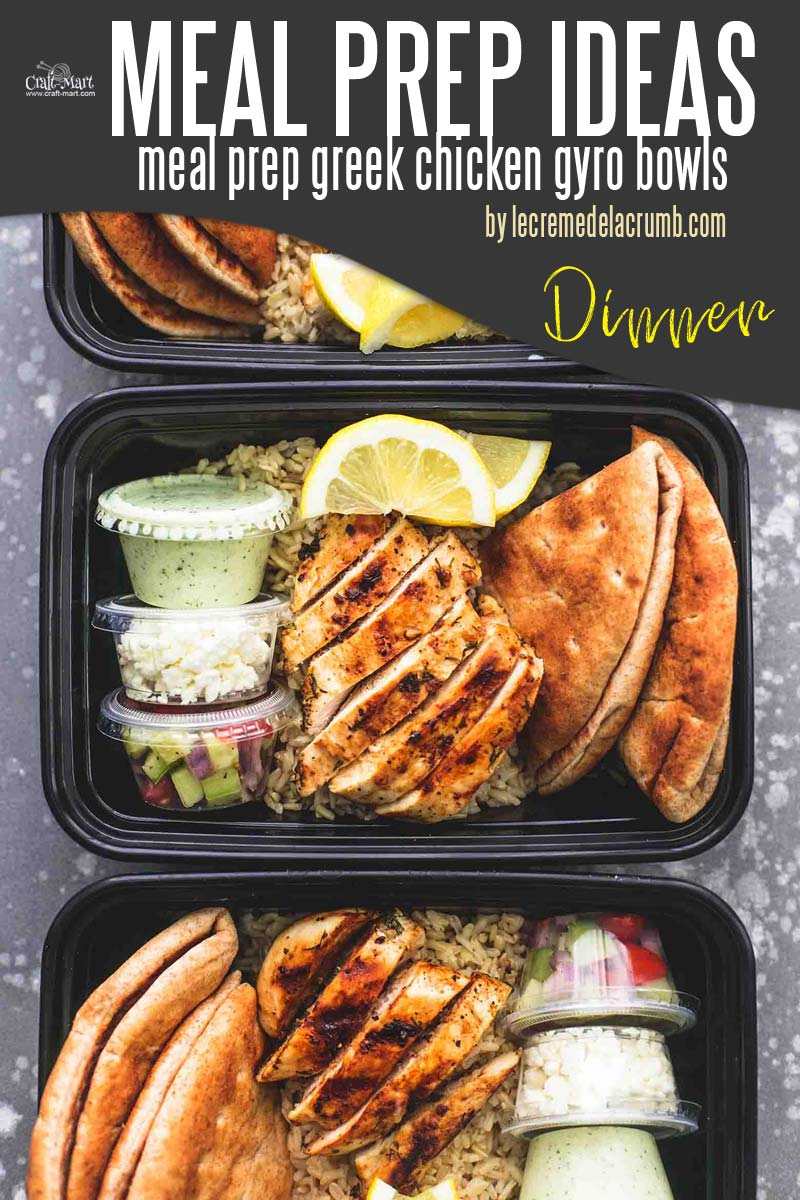 As a clever take on a classic taco, this easy meal prep recipe is as tasty as it is genius. Meal prep hack: make sweet potatoes a few days ahead then just reheat to pair with the meal.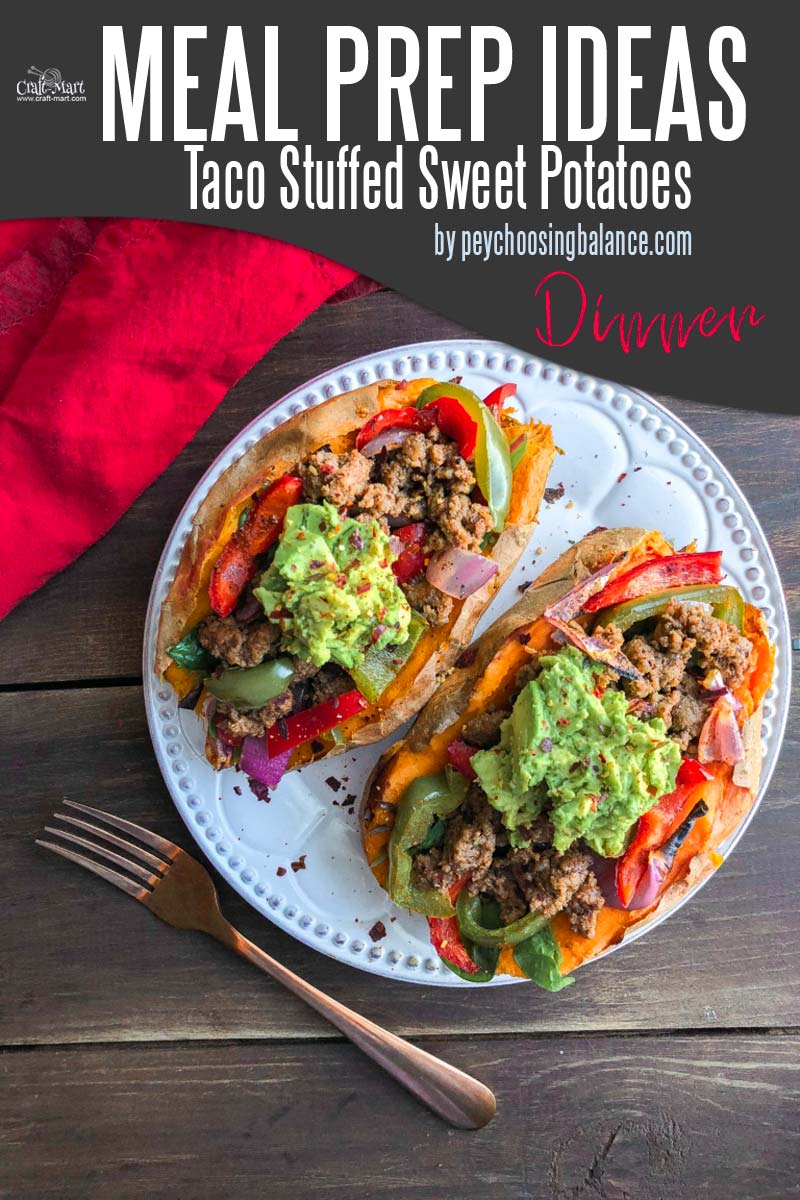 Found on peychoosingbalance.com
This easy meal prep recipe will surely become one of your favorites. You can use whatever veggies you have in the fridge and serve these flavorful Honey Lemon Chicken Bowls with your favorite side dish.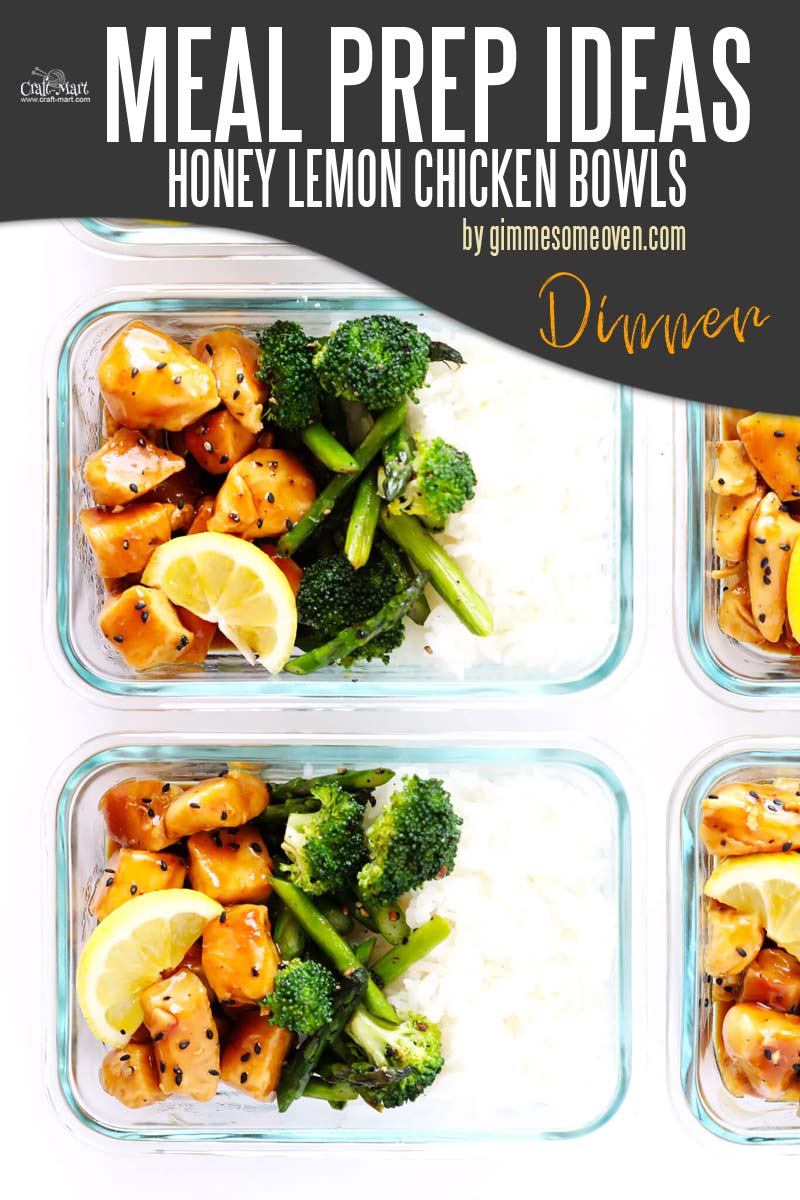 With another genius take on sheet pan cooking, this healthy chicken recipe will occupy its rightful place among your kitchen favorites. Juicy Tex-Mex seasoned chicken is cooked with onions and bell peppers and then served with tortillas, guacamole, and sour cream. You'd love this easy meal prep recipe done in 30 minutes.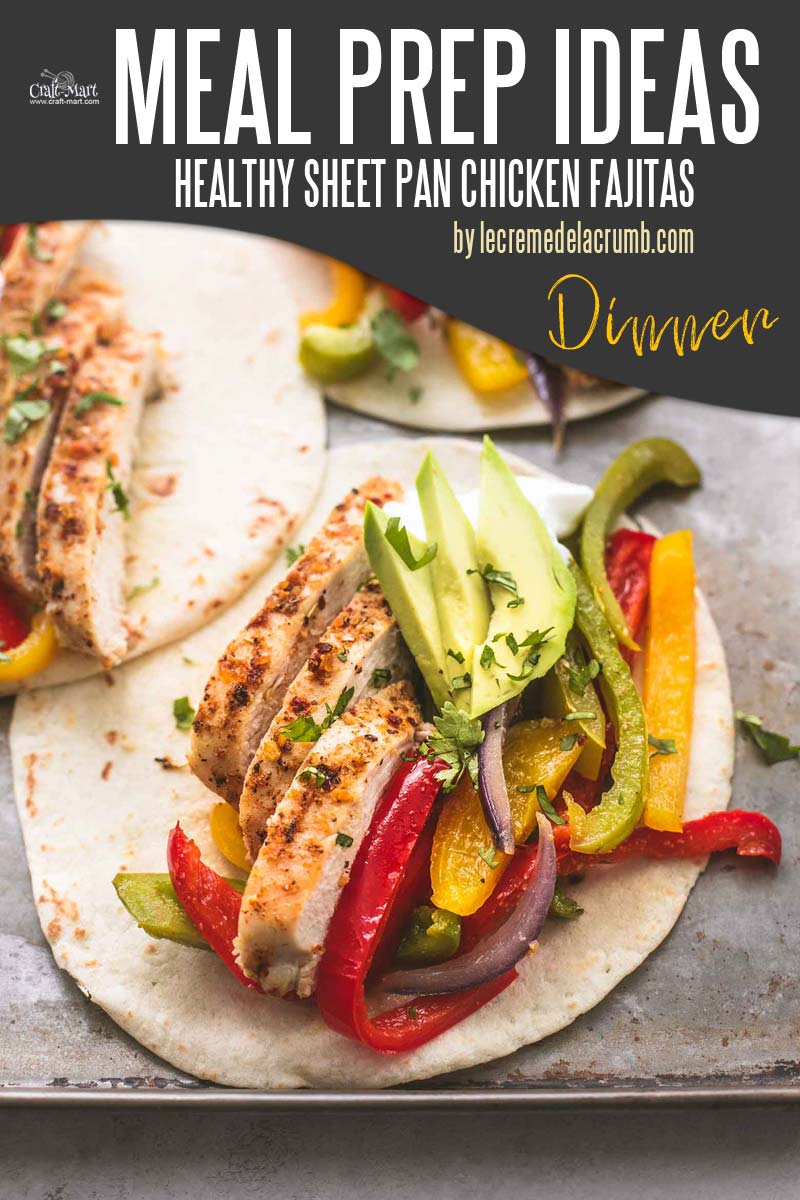 If you love spaghetti and meatballs, you must try these healthy zucchini bowls and forget about pasta altogether. It is light, tasty, and low-carb!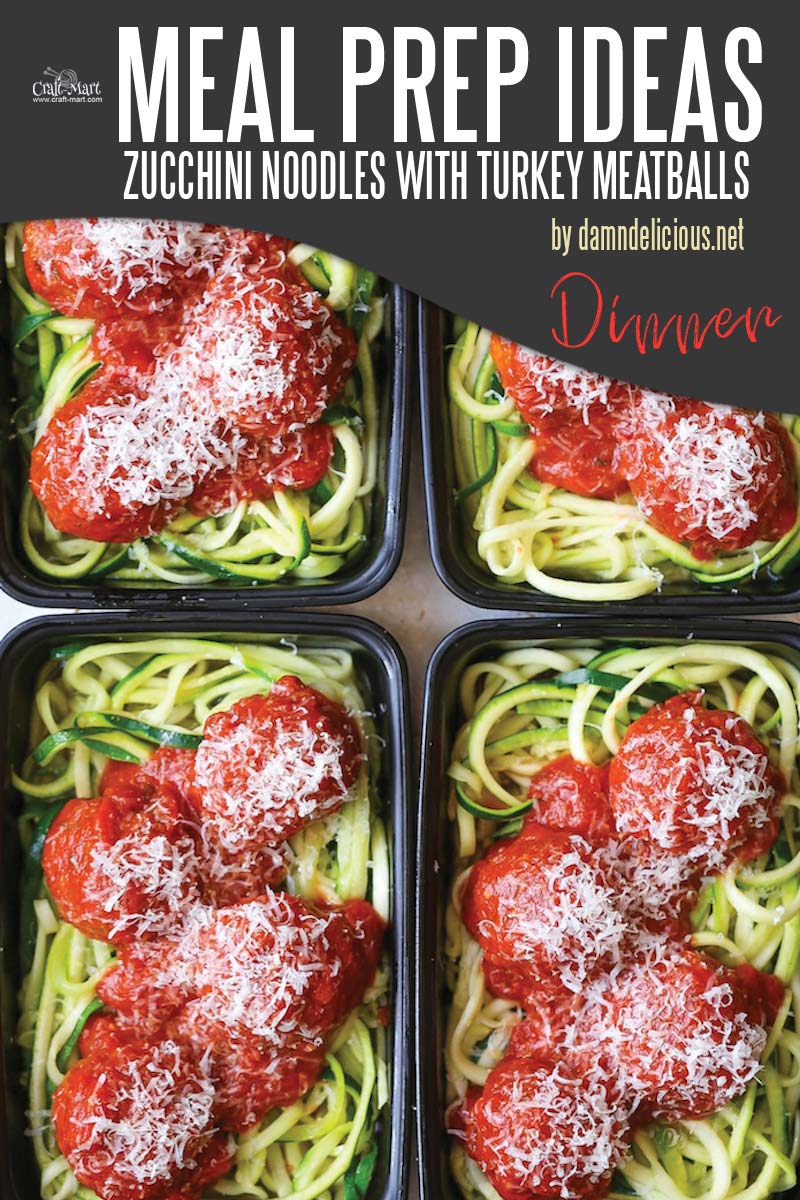 We love pulled pork! The beauty of this easy meal prep recipe is that you cook it once and then serve juicy meat three different ways: as pulled pork burrito bowls, maple pork tacos with veggie slaw, and maple pork butternut enchiladas.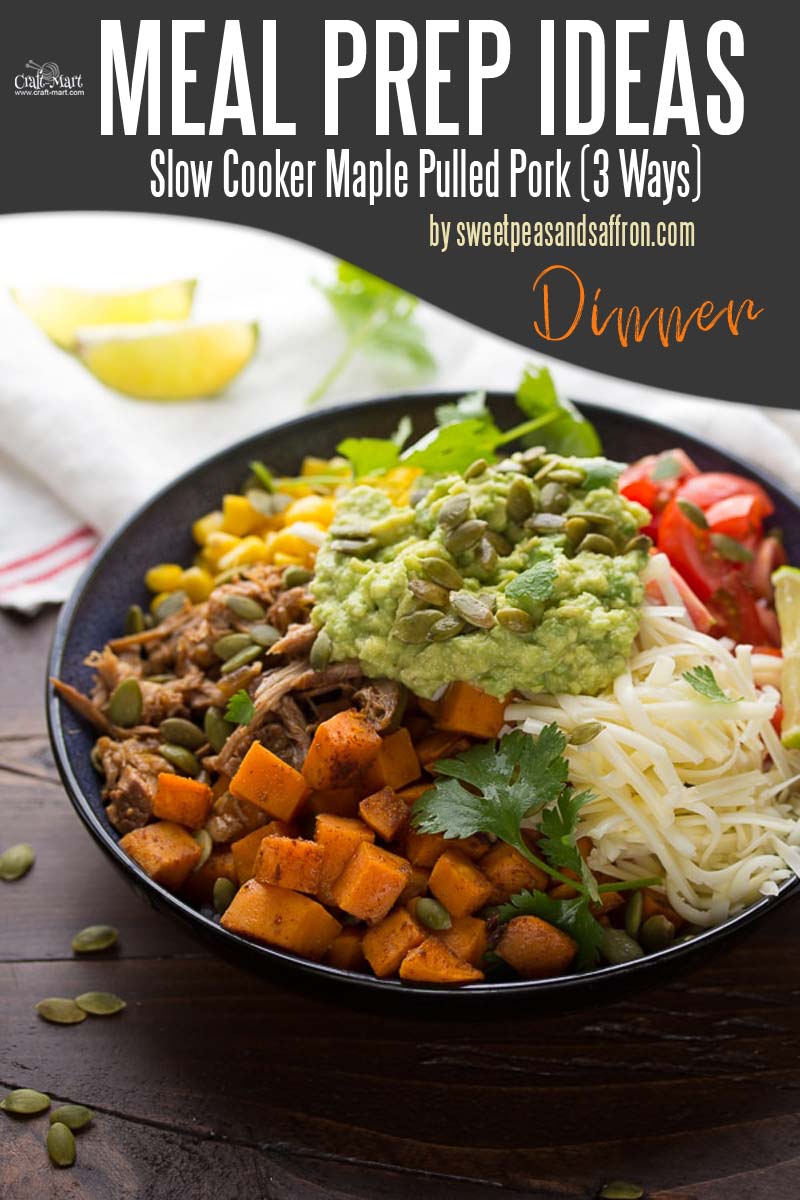 Found on sweetpeasandsaffron.com
Are you looking for a vegetarian, vegan, low-carb, gluten-free meal prep recipe that is flavorful and delicious? Try these easy crispy sesame tofu with zucchini noodles – done in 30 minutes!