What's for dinner? Even if you are staying on a diet (low-carb, high-fat) your family can be well-fed with these easy dinner keto crockpot recipes.
You may be wondering, what can you eat on a keto diet? What can you cook for dinner (preferably, in a slow cooker or crockpot) that is healthy and keeps you in ketosis?
What can you cook for an easy keto crockpot meal?
There is a variety of healthy protein foods and non-starchy vegetables that will keep you and the whole family satisfied and won't 'break the bank' on net carbs. For example, you can cook:
Beef
Chicken
Pork
Fish
Turkey
You can serve low carb keto dinner with green leafy veggies (as a salad) and cruciferous vegetables (as a side dish) that are low on carbs but full of nutrients and minerals:
Kale
Spinach
Chard
Sorrel
Broccoli
Cabbage
Brussels Sprouts
Cauliflower
Zucchini
Celery
Cucumber
Any fresh herbs
Are all vegetables low-carb and are OK to eat on a keto diet?
Certain vegetables are slightly higher on carbs. As a result, use them sparingly and be aware of net carbs if you are counting them. On a lazy keto diet, when you just stick to the keto food list, you don't have to be that strict.
Here is the list of vegetables that a slightly higher on carbs but are still acceptable on a keto (low-carb) diet:
Asparagus
Mushrooms
Bell peppers
Sugar snap peas
Radishes
Green beans
Tomatoes
Eggplant
Whether you are a busy mom or a busy blogger (or both!), this keto dinner food list gives you plenty of ideas for a quick and easy keto slow cooker meal prep.
We want to share this list of amazing low-carb keto slow crockpot recipes that are as quick to prepare as they are delicious. Basically, your whole meal prep consists of loading the ingredients and them enjoying a healthy meal 6-8 hours later,
It is easy enough to create a mouth-watering easy keto dinner with minimal effort!
Are you Interested in Keto Diet? Check out these posts:
Here is the list of 7 Easy Keto Crockpot Recipes for Dinner:
If you are looking for low-carb casserole recipes, this Keto Spinach Artichoke Chicken is for you. Without the overload of carbs, it has only 4.3 net carbs per a generous serving.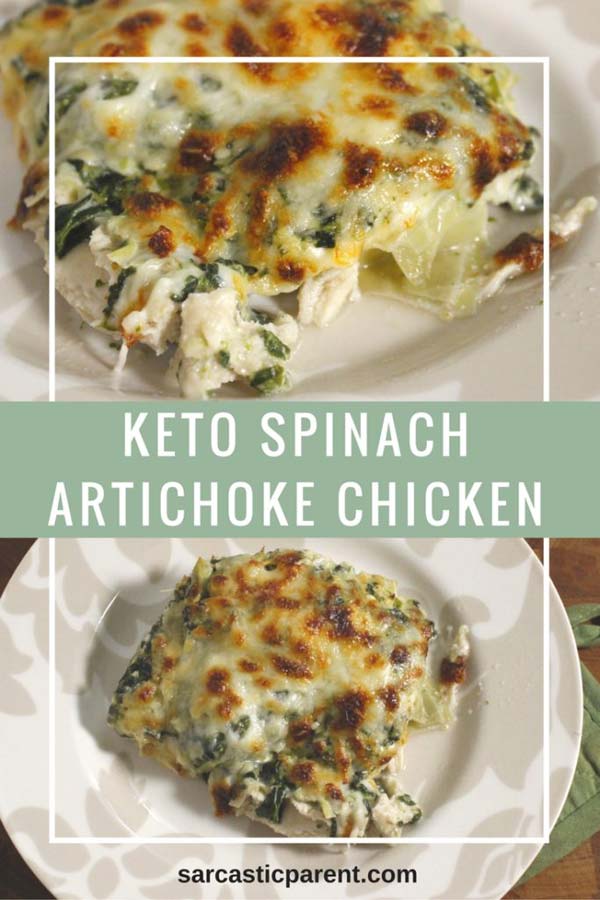 Get the recipe: Keto Spinach Artichoke Chicken
This crockpot keto beef dinner is dairy-free, gluten-free, grain-free, keto, LCHF, low-carb, no sugars, paleo, wheat-free so it suits a variety of needs for families that are trying to cook easy dinners and stay healthy.
Though beef stroganoff is traditionally served with pasta, you can easily serve it with any of non-starchy green vegetables for a perfect and quick keto dinner.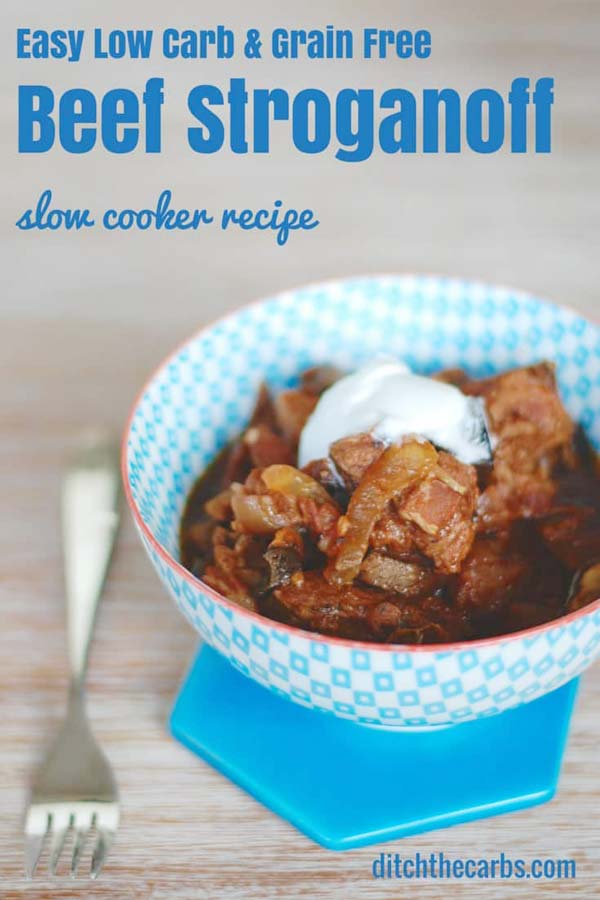 Get the recipe: LOW CARB BEEF STROGANOFF
3. Slow Cooker Beef Stroganoff by SeekingGoodEats
If you are looking for a quick weekday meal without the fuss of time-consuming meal prep, you'll love this keto crockpot dinner recipe. Just put everything in a crockpot and cook on low for 6-8 hours. In the end, you'll have a delicious creamy beef that us soft and tender. Perfect for busy moms!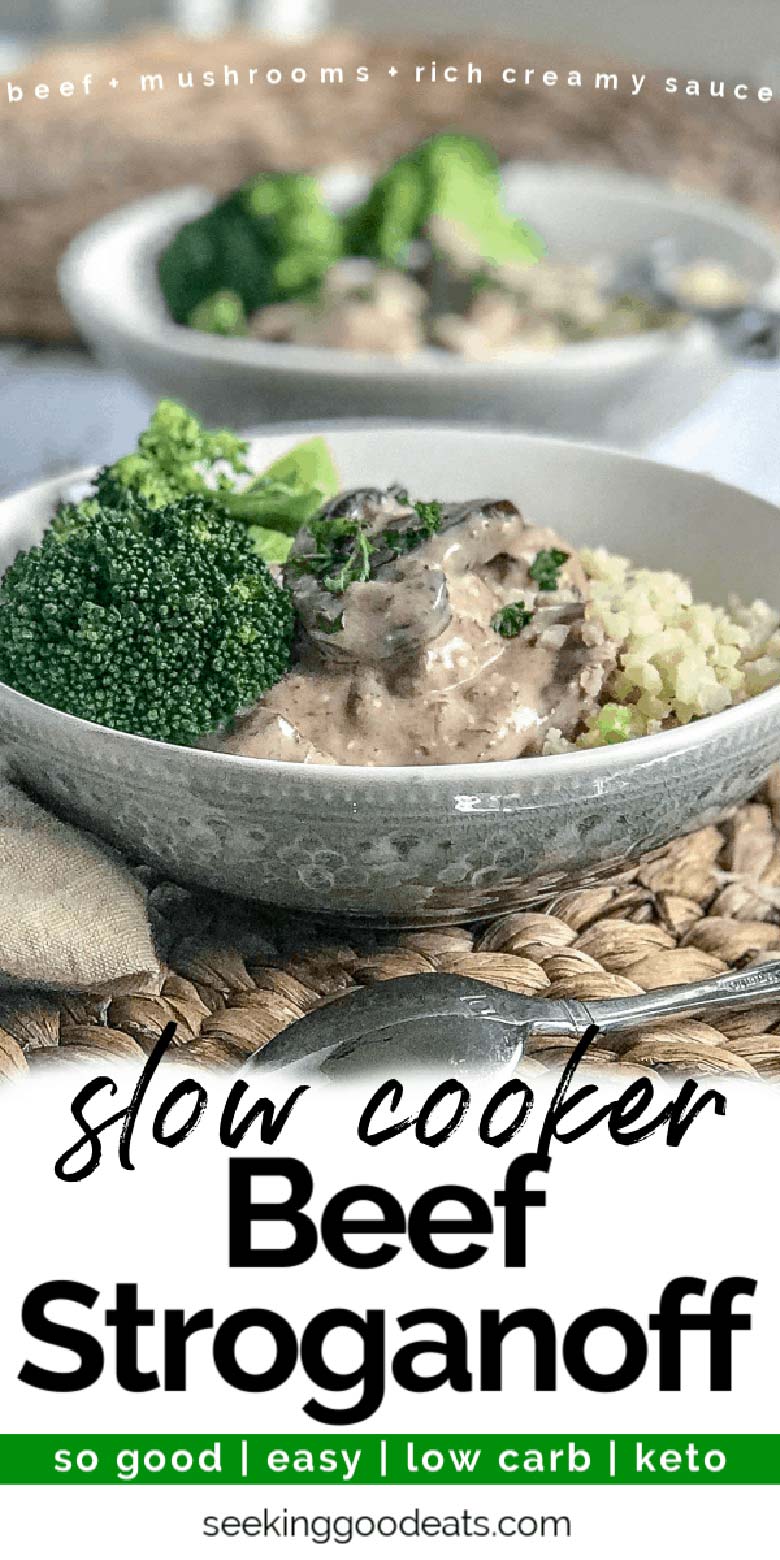 Get the recipe: Slowcooker Beef Stroganoff by Seeking Good Eats
This recipe is so delicious that it almost brings you the aroma of Octoberfest! With just four main ingredients and 1.5 hours of cooking (on high) in a crockpot, you'll have a delicious dinner that everyone will enjoy. Consequently, you can serve it over a bed of cauliflower rice and season with your favorite hot sauce.
Perfect for those busy weekday nights!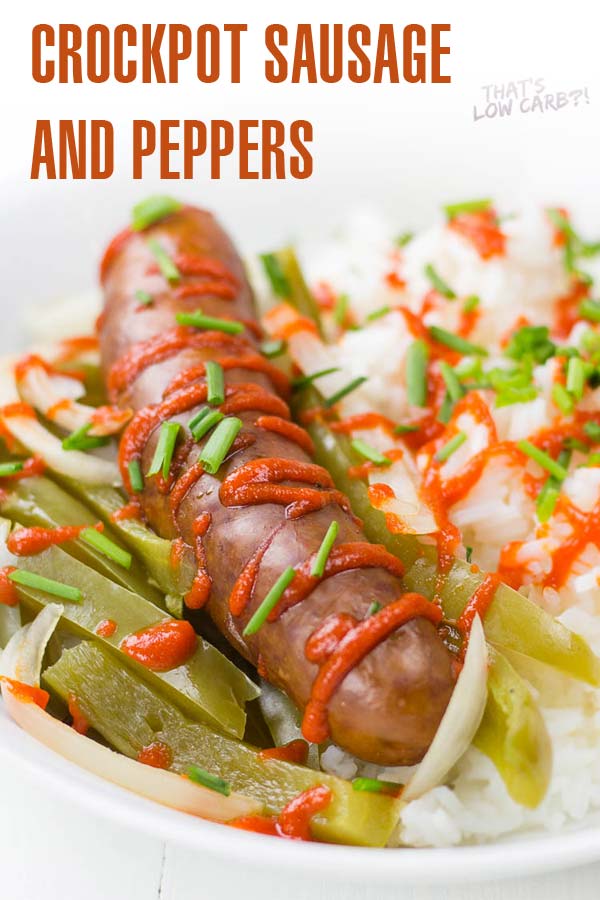 Get the recipe: Crockpot Keto Sausage and Peppers
Most importantly, this slow cooker keto dinner is one of those set-it-and-forget-it recipes. When it is done, you can serve it on top of a hearty salad or in the lettuce cups for a satisfying keto meal.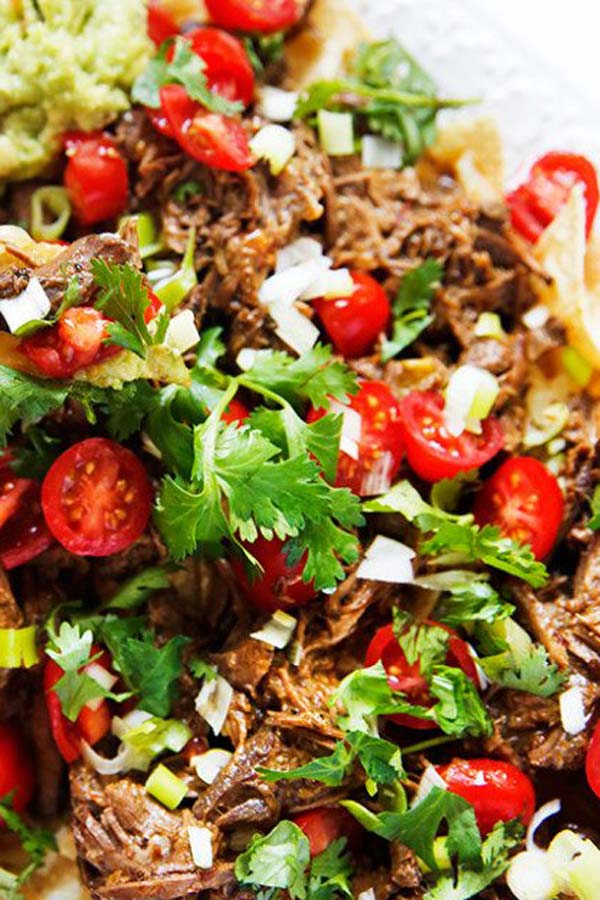 Get the recipe: Slow Cooker Carne Asada
Beef short ribs – yes, please! Crockpot short ribs with creamy mushrooms – that sounds even better! Just toss all seven ingredients in the slow cooker and forget about it for 6-8 hours.
Note that it requires browning beef short ribs in a skillet first, to get the same results. Enjoy!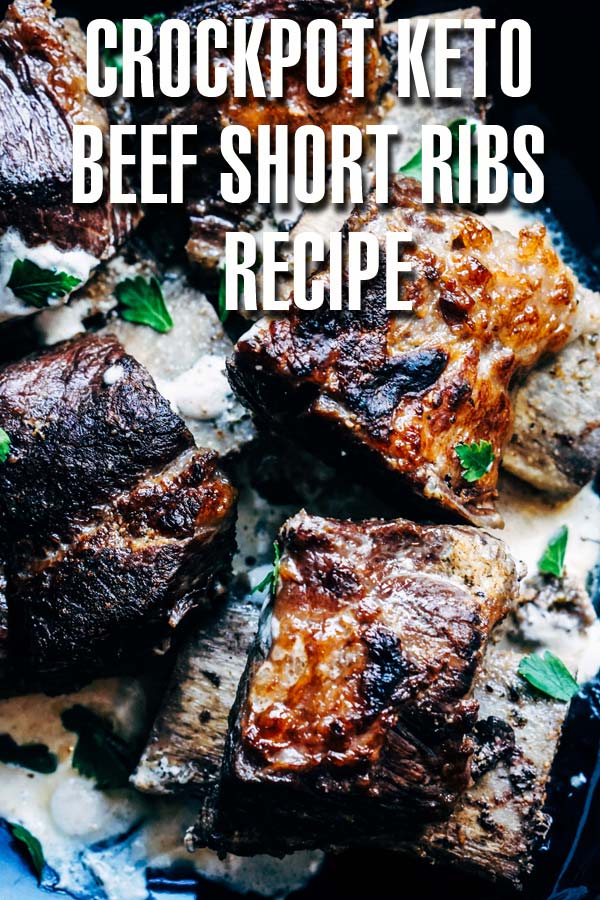 Get the recipe: CROCKPOT BEEF SHORT RIBS
Maybe, you are looking for a keto recipe that is so much better than a take-out? Noteworthy, this easy slow cooker keto dinner has the best of both worlds: low-carb meat and cruciferous veggies. You can eat it plain or serve on a bed of versatile cauliflower rice.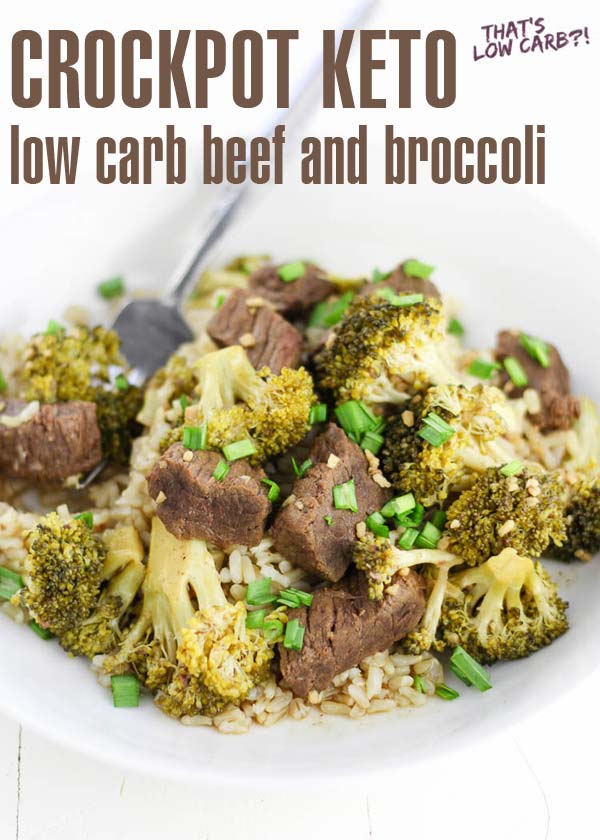 Get the recipe: LOW CARB BEEF AND BROCCOLI