Keto fat bombs have been all the rage recently but you don't have to be on a keto diet to enjoy best chocolate keto fat bombs made with wholesome organic ingredients in your kitchen (did I mention it takes only one minute?).
What are keto fat bombs?
Keto fat bombs (or ketogenic fat bombs) are little snacks that are rich in good fat (such as organic grass-fed butter or coconut oil) and low in carbs (sugar). So, unless you made them yourself, it is really hard to control the ingredients and make sure you don't overload on sugars and carbs during the day. Keto fat bombs allow you to add the good fuel to your body. They are great as a quick snack on the go, after or before the workout, or as an afternoon pick-me-up energy boost with your coffee or tea that is just wholesome.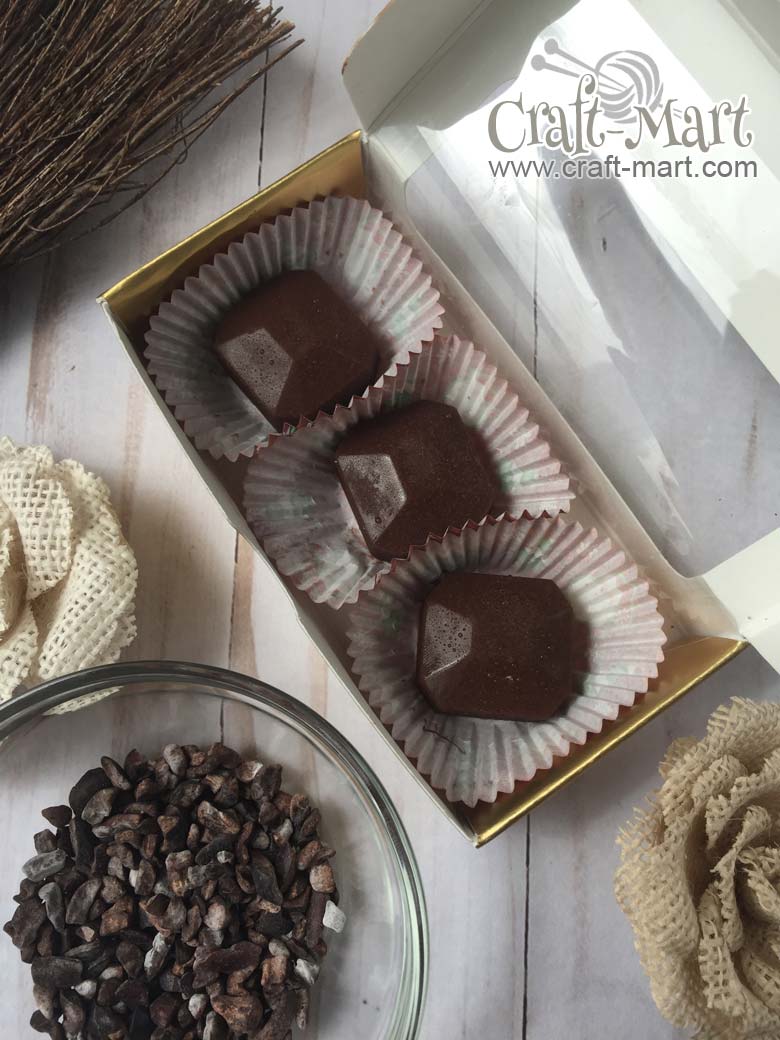 How do you make chocolate fat bombs?
One of the easiest keto fat bomb recipes is a chocolate fat bomb.  Basically, you heat butter (or coconut oil), mix in all the ingredients (including cacao powder, preferably organic fair trade ), and pour a liquid into silicone molds. Then freeze your fat bomb molds for an hour and you have your homemade keto fat bombs.
That's it!
It can be as simple as a three-ingredient fat bomb (butter, cacao powder, keto-friendly sweetener) or you can get a little creative and add 1 tablespoon of almond meal or almond butter (for chocolate almond butter fat bombs), a pinch of pink Himalayan salt or Celtic salt (for some much-needed minerals), a teaspoon of vanilla extract, or my favorite secret ingredient (more about it later in this post).
Is dark chocolate keto friendly?
You'll be pleasantly surprised that reasonable amounts of dark chocolate can be consumed on a keto diet, especially if you made it yourself. That's where homemade chocolate fat bombs come to the rescue: you can be absolutely sure what the ingredients you put in your keto chocolate snack and that it is not loaded with sugar.
It is basically high-fat low-carb dessert that you can eat any time of the day!
How long do fat bombs last?
It is a trick question! You can safely store your chocolate fat bombs in the fridge for a week (or in the freezer even longer) but I can guarantee you that they won't last as long and will be devoured by family and friends much faster. They taste amazing, give you a boost of energy, and are full of wholesome ingredients. What not to love? Just try to limit your snack to 1-2 pieces.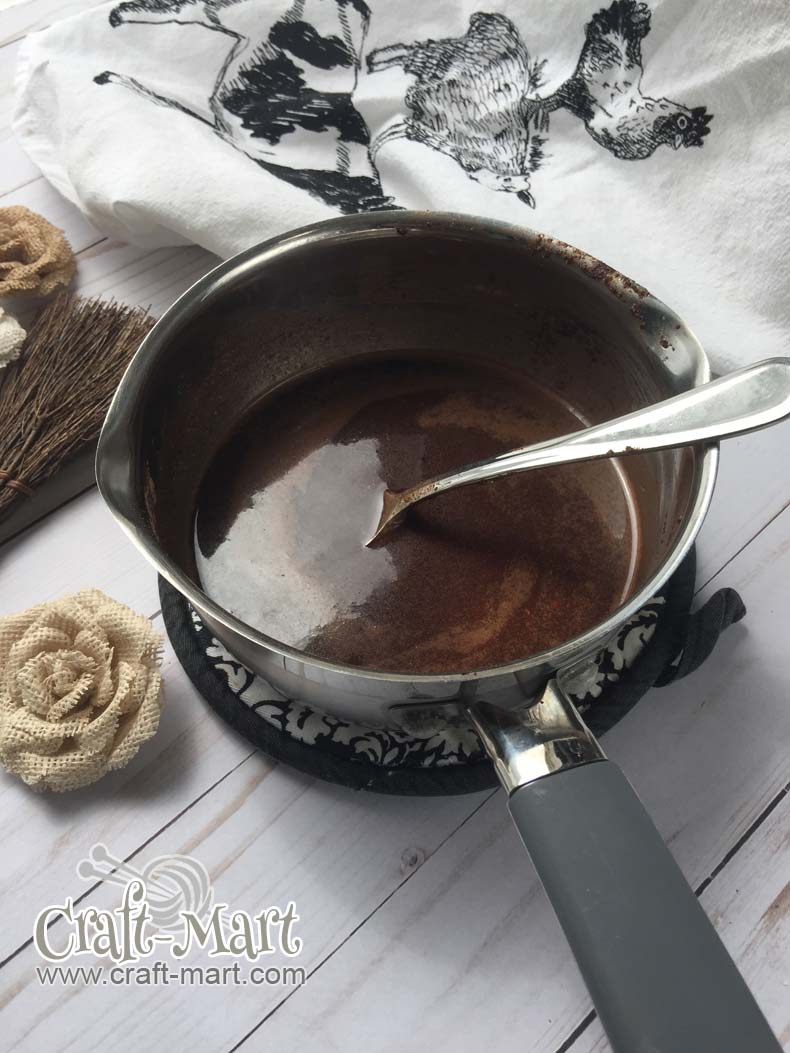 What supplies do you need to make chocolate keto fat bombs?
The stove and a small pan;
Measuring utensils;
The fridge or freezer (for setting and storage).
I love silicone molds! They make your life so much easier. These fat bomb molds are dishwasher-safe, freezer-safe, make your chocolate fat bombs look presentable and professional, help portion control, make the process of setting and taking out fat bombs out of the mold so easy, and you can use and reuse them indefinitely.
Tip: use a bamboo (or any wooden cutting or serving board) to provide a leveled surface for a silicone mold so you can easily and safely place it in a freezer for an hour. Then give it a try – your homemade chocolate fat bomb will taste heavenly!
What ingredients do you need to make the best chocolate keto fat bombs?
Almond meal (or freshly-ground almond butter) – optional
Secret ingredient!
Personally, I like to alternate Kerrygold Pure Irish unsalted grass-fed butter (or any organic butter) and coconut oil as my main sources of good keto-friendly fat. You know that you shouldn't be scared of fat if you are on a keto diet or just live a healthy life.
To add that chocolate taste to my fat bombs, I love using Trader Joe's Organic Fair Trade Cacao Powder made out of Criollo, Trinitario, and Forastero beans. Criollo is considered to be the "prince of cocoas" and is used in very finest European chocolates.
As a sweetener that is low carb, I have been experimenting with Lakanto Monkfruit. It is non-GMO, zero additives, vegan, gluten-free, and has a zero aftertaste.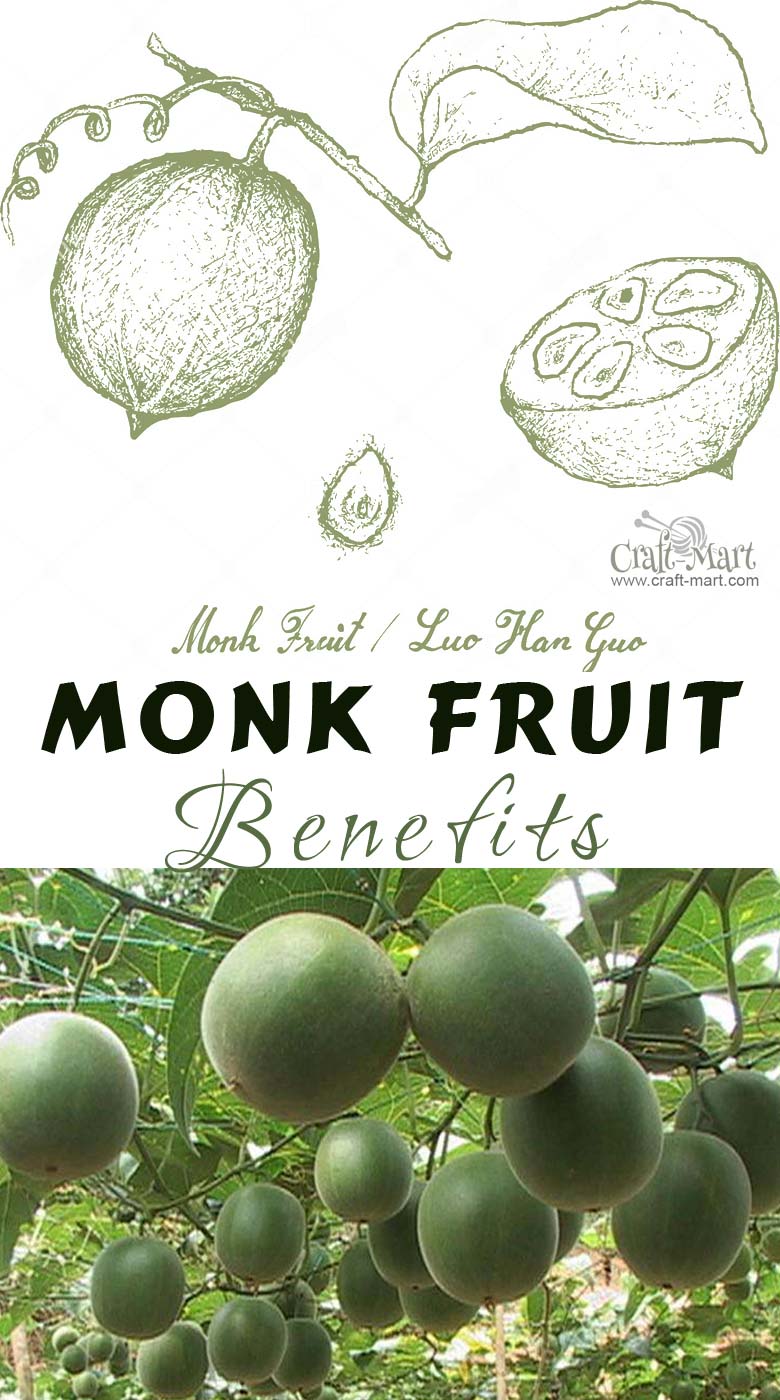 The history of the discovery of Monk Fruit is quite amazing. Over a thousand years ago, in the remote mountain region of China, a group of Buddhist monks achieved an enlightenment through meditation, prayer, and pure living. On the slopes of the forest, monks discovered a rare fruit, prized for its amazing sweetness and used it in their daily meals.
This sacred fruit was named Monk Fruit or Luohan Guo. The recipes using Monk Fruit are still being used in Chinese medicine to raise chi or life energy.
The health benefits of Monk Fruit are numerous: it fights inflammation, boosts energy, combats infection, helps prevent some debilitating diseases, lowers risks of diabetes, and is a natural anti-oxidant.
This infographic sums up the history of Monk Fruit.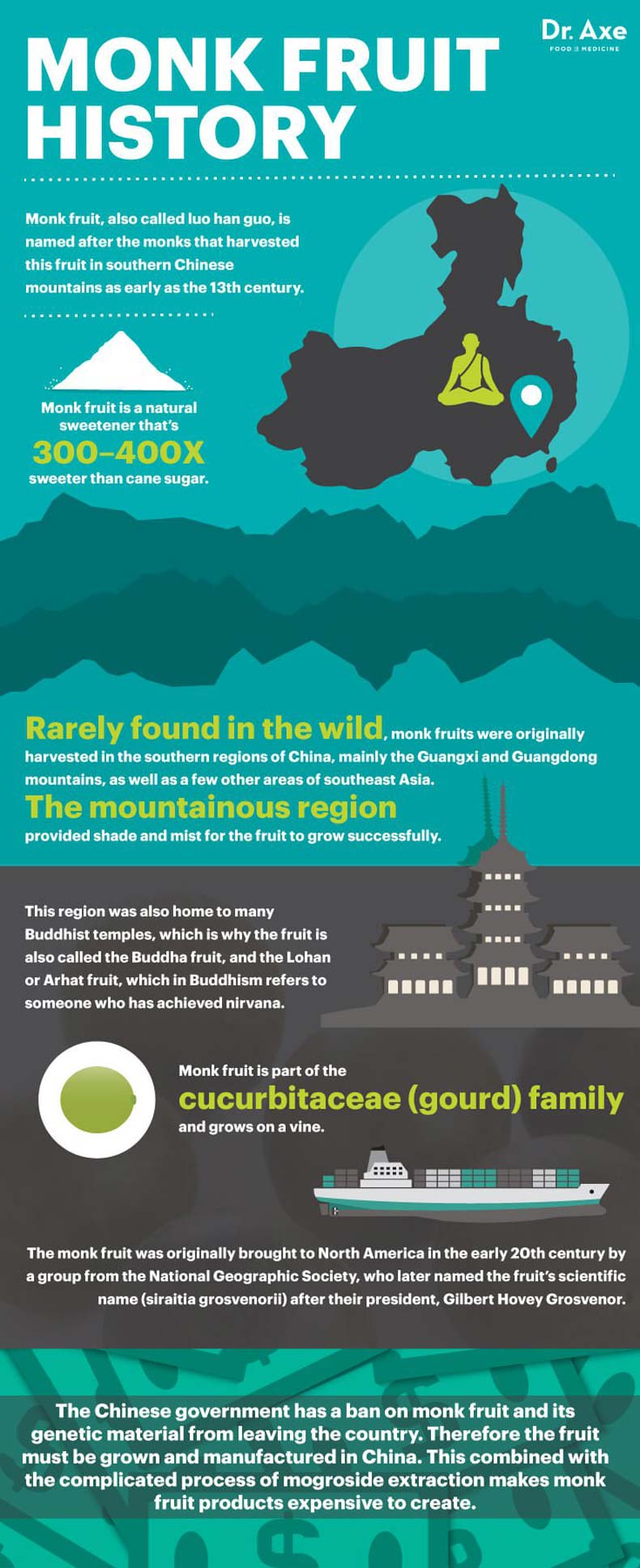 Source: History of Monk Fruit (INFOGRAPHIC)
And now –  my secret ingredient!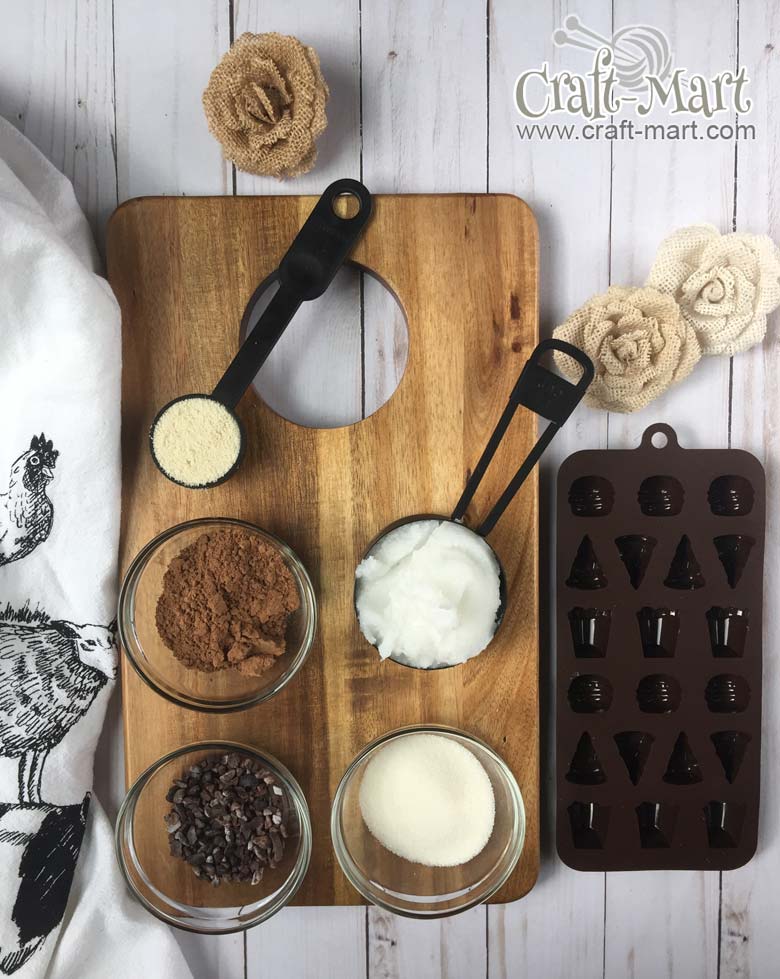 I love using Trader Joe's pure roasted cocoa nibs. The health benefits of cocoa nibs are amazing:
They are full of fiber;
Provide tons of antioxidants;
Lots of magnesium;
Lots of iron;
Mood enhancer!
It is as pure as the chocolate (the real one) can be – with all the health benefits and zero added sugar. There is only one ingredient: the roasted cocoa nibs.
Adding just 2 Tablespoons to my chocolate keto fat bombs packs mega health benefits – yes for that and yes for good chocolate!
And a definite YES for mood enhancing properties!
The cocoa nibs are kind of chunky, so I grind them in a coffee grinder or using pestle and mortar.
And here is the easiest keto fat bomb recipe!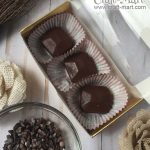 One Minute Chocolate Keto Fat Bombs
You don't have to be on a keto diet to enjoy best chocolate keto fat bombs made with wholesome organic ingredients in your kitchen. What are keto fat bombs? Keto fat bombs (or ketogenic fat bombs) are little snacks that are rich in good fat (such as organic grass-fed butter or coconut oil) and low in carbs.
Ingredients
1/2

cups

organic grass-fed butter

Kerrygold Irish

2

tbsp

cacao powder

Trader Joe's Organic Fair Trade

2

tbsp

cocoa nibs

grinded

2

tbsp

monk fruit sweetener

1

tbsp

almond meal
Instructions
Melt butter and monk fruit sweetener in a saucepan on low until monk fruit dissolves.

Stir in cacao powder, cocoa nibs, and almond meal.

Using a tablespoon, pour the liquid into silicone molds placed on bamboo board.

Place in the freezer for 1 hour or until it hardens. Enjoy!