Containerized homes are hot! And, of course, you'd like to build one too… Sounds easy enough, right?
Well, once you start investigating this seemingly straightforward idea of turning shipping containers into homes, the problems will start piling up. The rosy picture of you ordering a shiny inexpensive steel container and just moving in with your recliner and a cute fluffy dog suddenly melts like a glacier in the unforgettable Al Gore's environmental masterpiece "The Inconvenient Truth."
Fear not! There are ways to make your fully containerized home dreams a reality. Below is the list of specialized shipping container home builders that know how to deal with the majority of annoying obstacles on your way.
*To find a tiny house builder, check out our list of tiny home builders directory here.
1. "Montainer" containerized homes by montainerhomes.com
Theoretically, "Montainers" can be installed anywhere within the continental USA. But we all know that local laws may be very restrictive in many areas. Right from the start, this particular shipping container home builder makes your life easier by telling you if you are will be able to get a permit to live in a container home in your area:
We take away the uncertainty of permitting and construction through our end-to-end process.

We use property data and local zoning codes to analyze the viability of your backyard home.

Property Check works best in backyard home friendly areas of Seattle WA, Portland OR, Berkeley CA, Oakland CA, San Diego CA, Phoenix AZ, Denver CO, and Austin TX.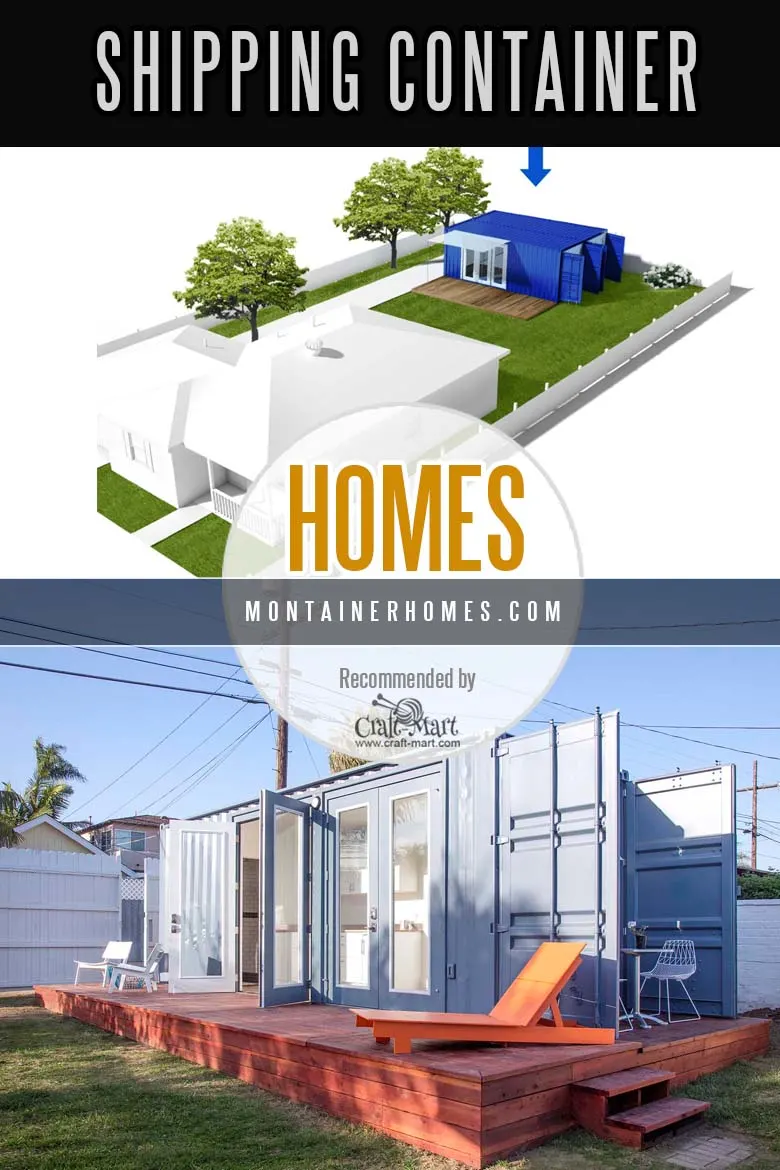 Here is the whole process of designing and building your Montainer.
Place your reservation to get started with our design team to access the design studio, check your properties requirements, and evaluate your layout and feature selections.
Before you decide to purchase, our design team will work with you to finalize your design, determine your property's permitting requirements and installation costs so that we can provide you with a complete pricing proposal for your project.
Once you've decided to move forward with your project, our turn-key process takes care of every step with one price including permitting, manufacturing, delivery, and installation on your property ready for you to use.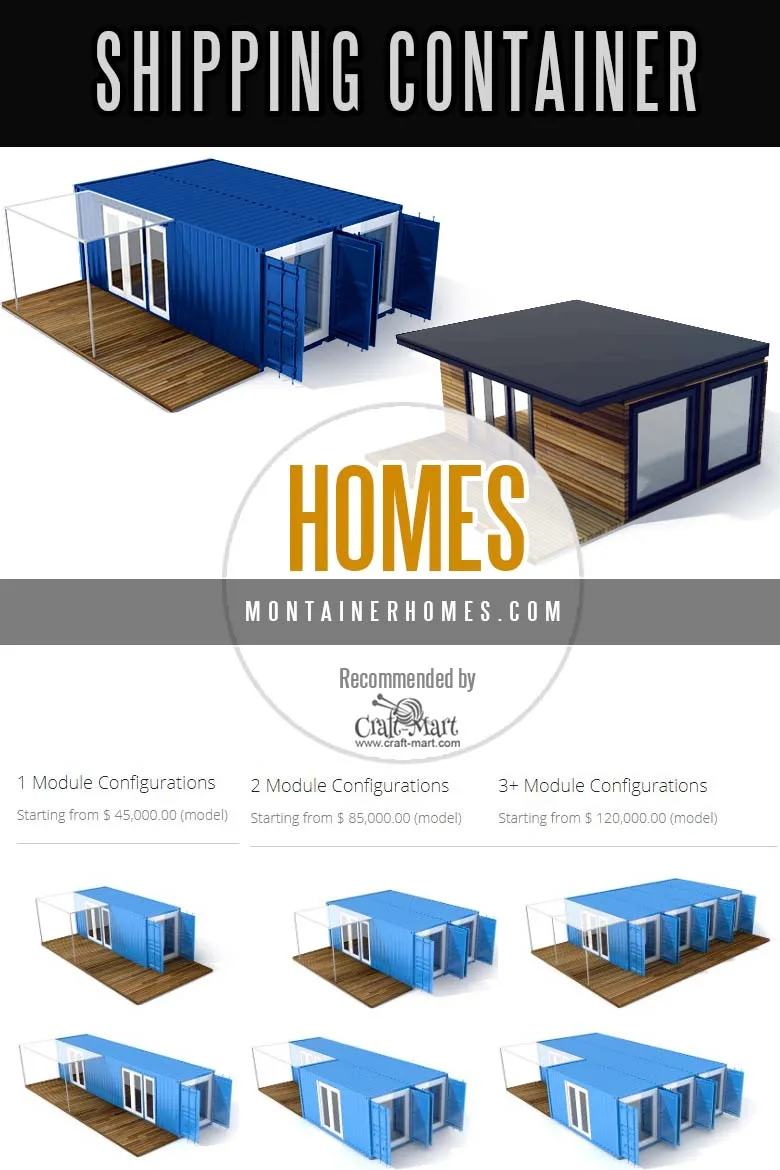 The company states that:
Converting shipping containers into homes is done in their Montainer facility in Montana using safe marine-grade steel containers.
They put each home design through state-level approvals for factory-built homes, along with subsequent, site-specific, local permit acquisition for each Montainer container home model.
Learn more about ship container homes from Montainerhomes.com
2. Shipping container homes by New Old Stock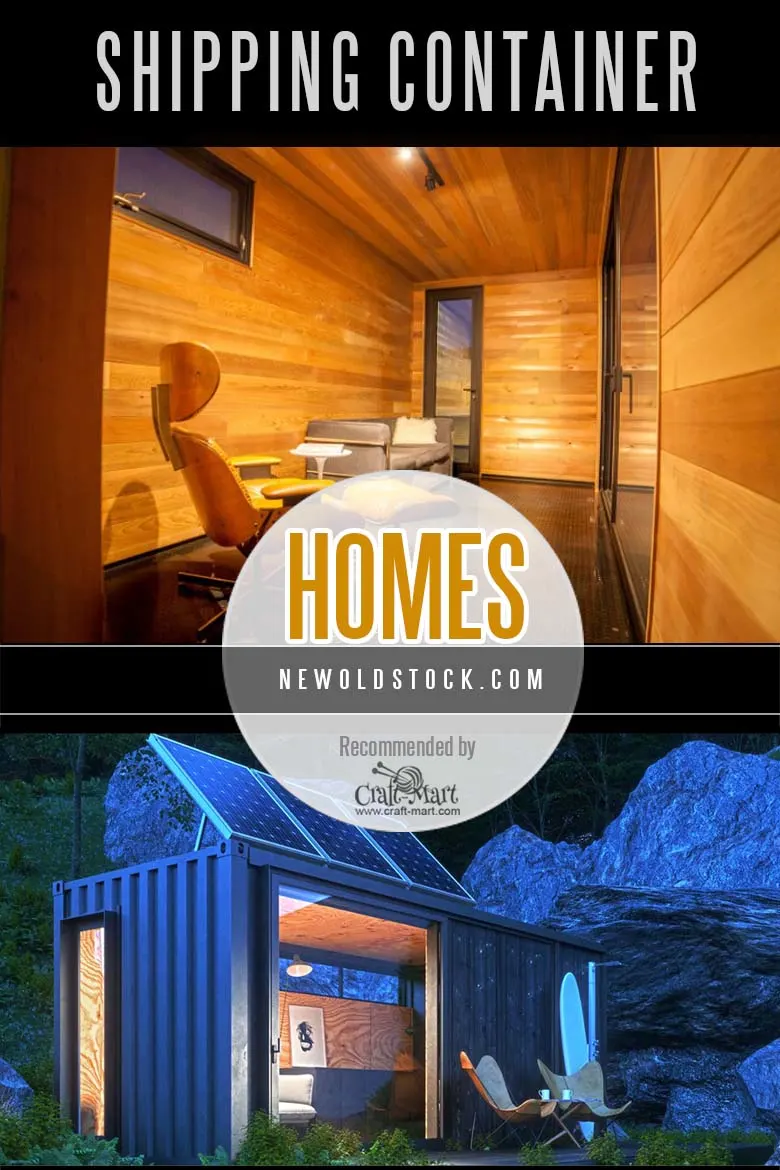 New Old Stock company designs containerized homes, get-away cottages, or urban cloisters using ISO (International Organization for Standardization) shipping containers. The options of what customers can do are virtually endless. With the right approach, you can create architecturally-intriguing spaces that are both sophisticated in design and function.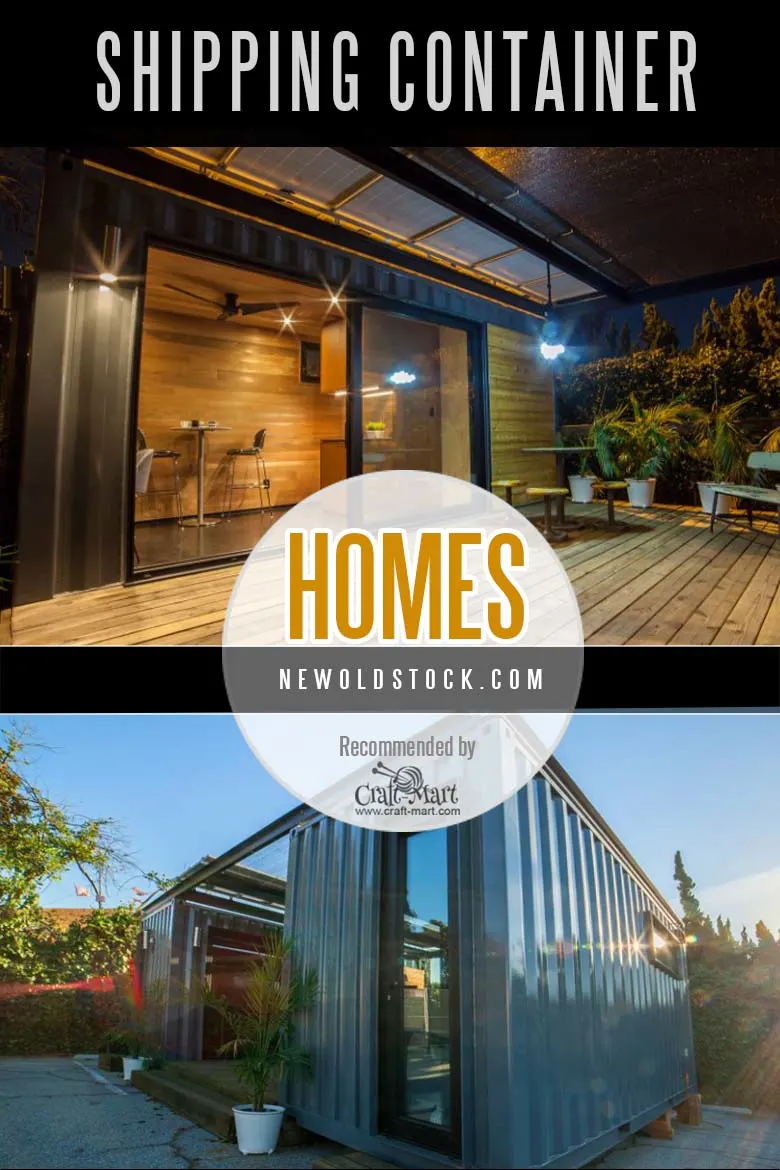 First of all, all containerized homes are sprayed with high-quality aerospace-grade polyurethane paint on the top of a zinc-rich primer. The resulting finish is weather-resistant and colorfast.
Secondly, featured container house models are well-ventilated, insulated, and well-designed, with cedar clad interiors. You can also add an optional indoor/outdoor shower and sufficient battery storage to last multiple days.
Third of all, NOS 1 container house is one of the most affordable models. It is based on a single 20FT modified ISO high cube shipping container with extended front deck and canopy for protected outdoor use.
The unit equipped with an off-grid package option includes a small food prep area, toilet/shower combo, and an area for queen-size bed located above water storage.
Learn more about New Old Stock container homes
3. Containerized homes by Honomobo
This shipping container home builder prides itself not only in the quality way of converting shipping containers into homes but also in simplifying all the steps.
At Honomobo we simplify the build process. Our team will work with you through the process from our initial feasibility consultation through to handing you the keys to your new Honomobo every step of the way.
Keep in mind that depending on your location (they operate in the US and Canada), your process may be different.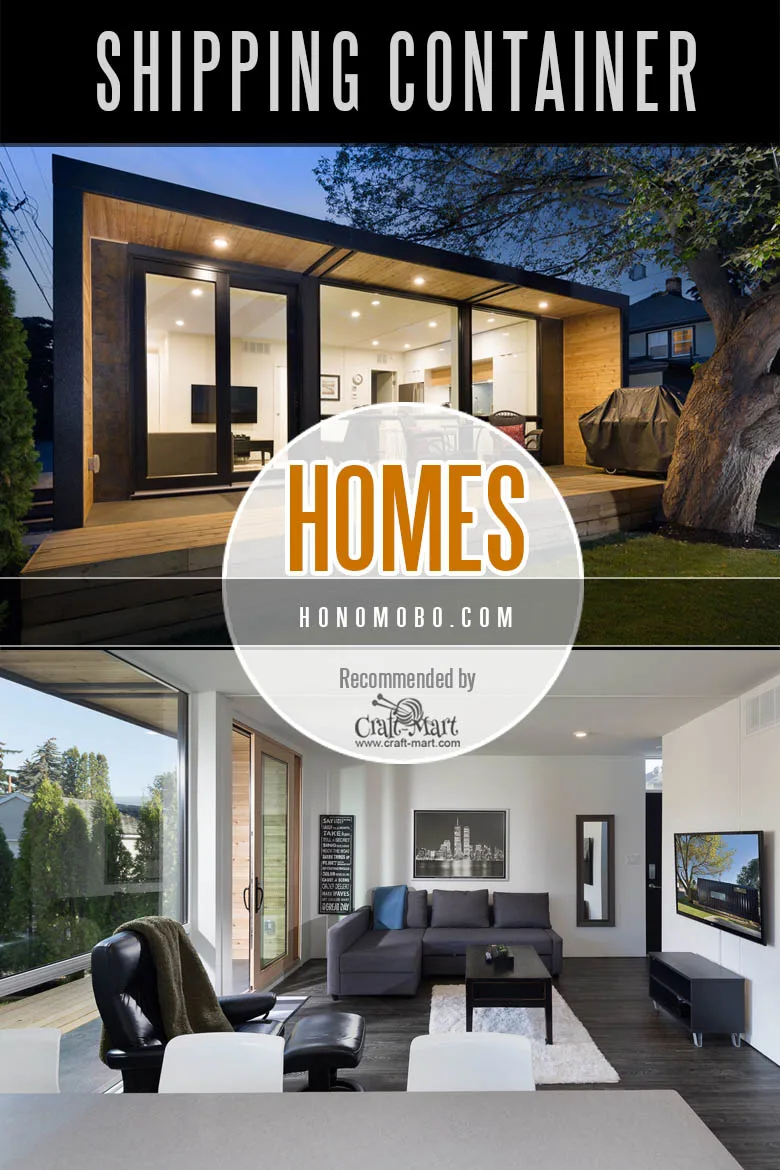 Step 1 –Feasibility assessment (zoning, etc. ~2-3 weeks)
'No site visit' option leaves the customer responsible for determining the overhead crane clearance. If in doubt, then Honomobo representative will have to come for ~$500+ fee.
Step 2 – Desing and Engineering (6-8 weeks)
Permit Drawings and Basic Foundation Engineering.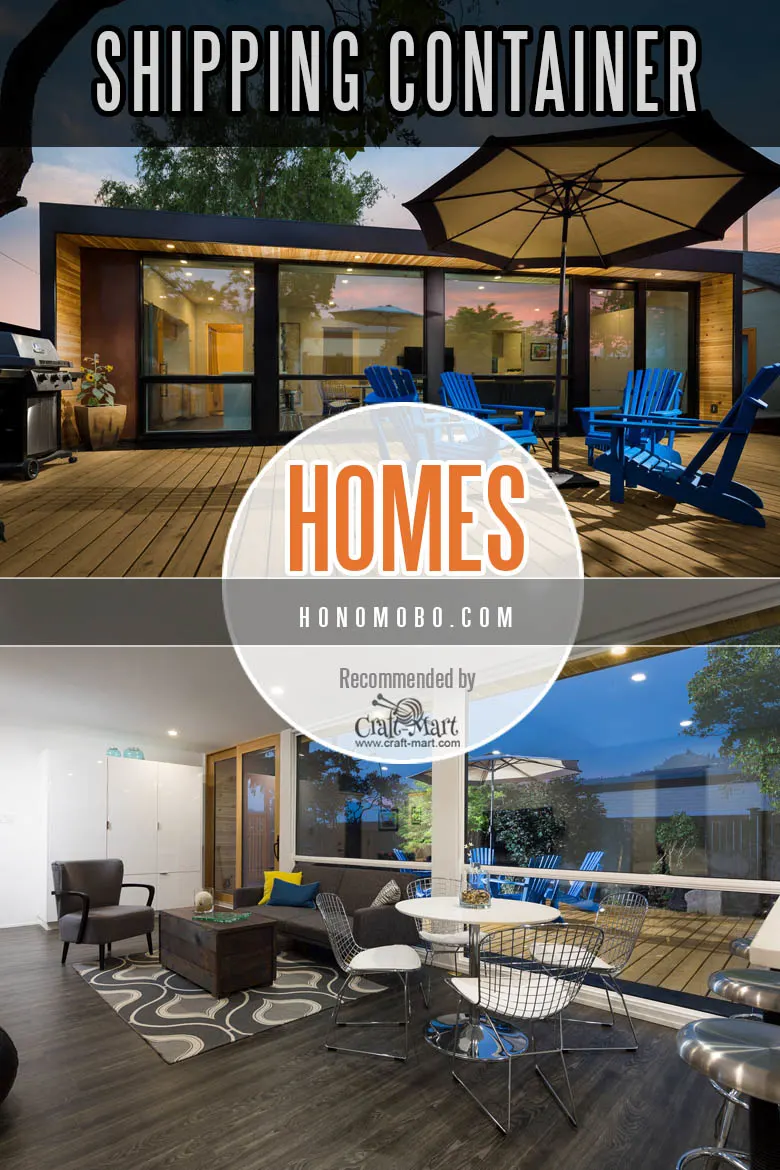 Step 3 – 5% Reservation Deposit
Refundable if the permit is denied (10% processing fee).
Step 4 – Container House Permit Submission
Permit documents are submitted to the local municipality for approval.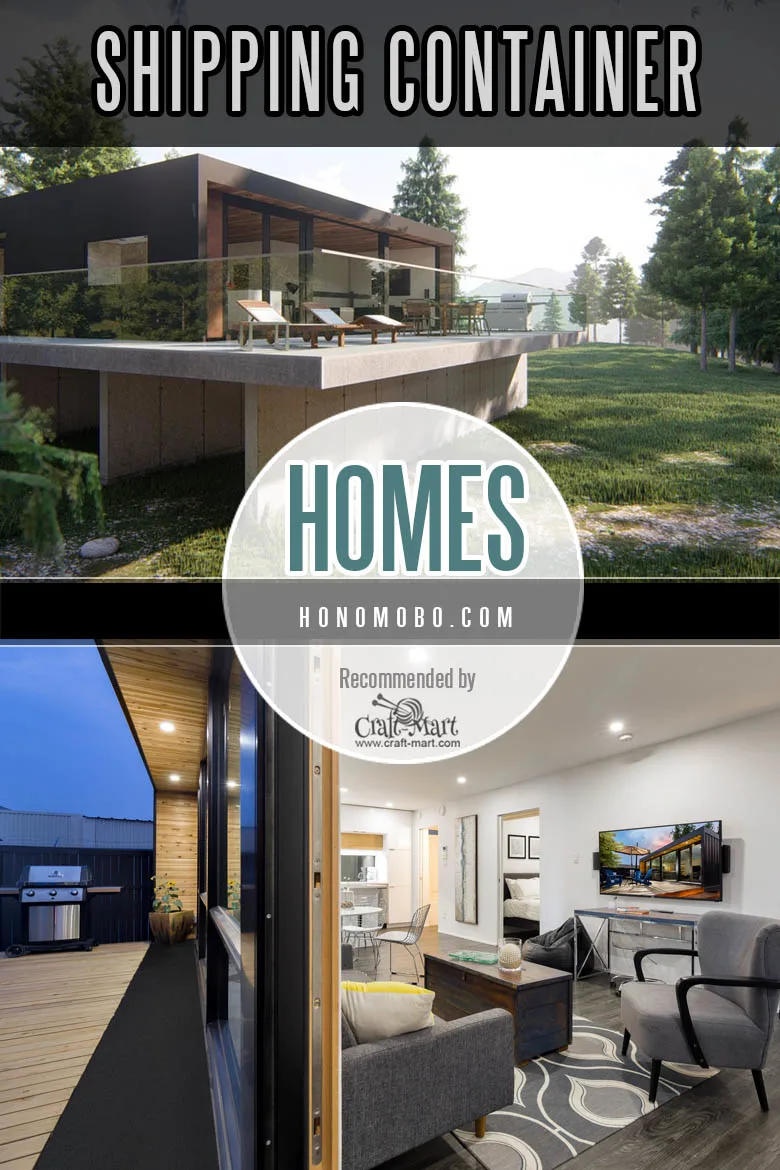 Step 5 – Construction Deposit – 40% Payment to Honomobo
10-12 week build time once manufacturing begins.
Step 6 – Container House Production (10-12 Weeks)
Pictures and updates are sent at each stage of the build.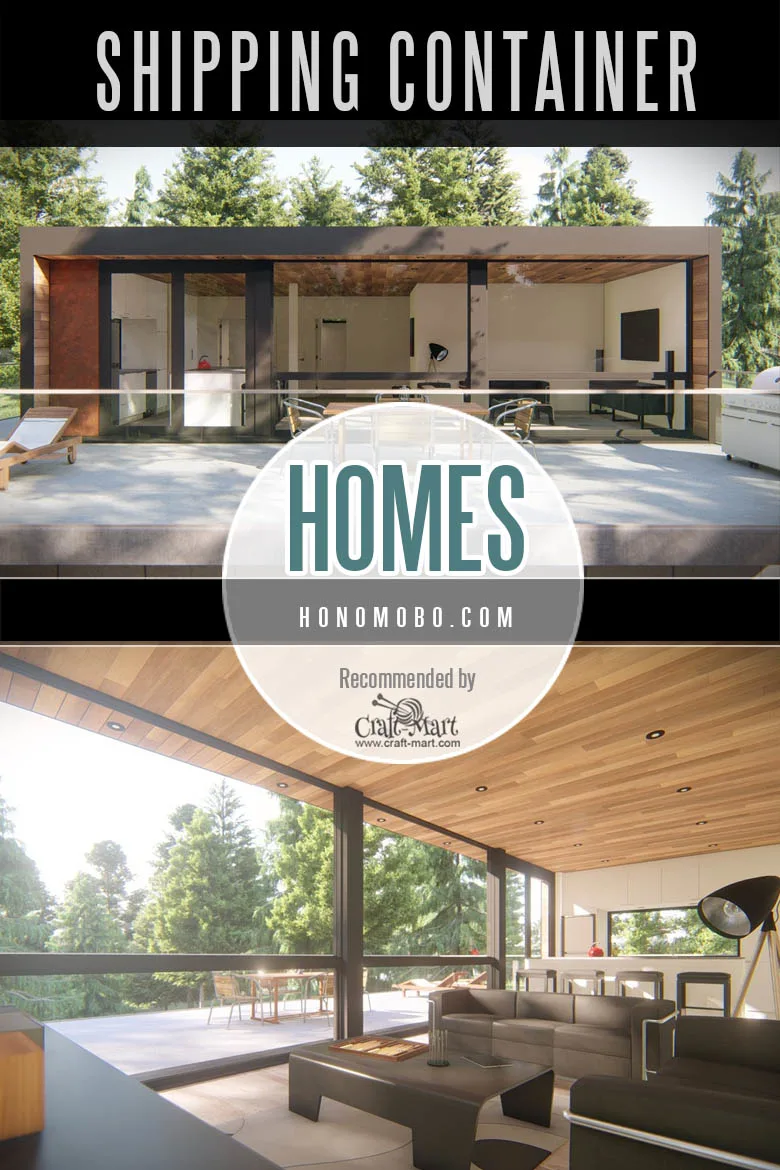 Step 7 -Factory Construction Completed – 50% Payment to Honomobo
Required prior to shipping of Honomobo.
Step 8 – Container House Installation – Final 10% (held in trust) (4-6 Weeks)
Honomobo approved the installation contractor to perform the installation on the prepared foundation.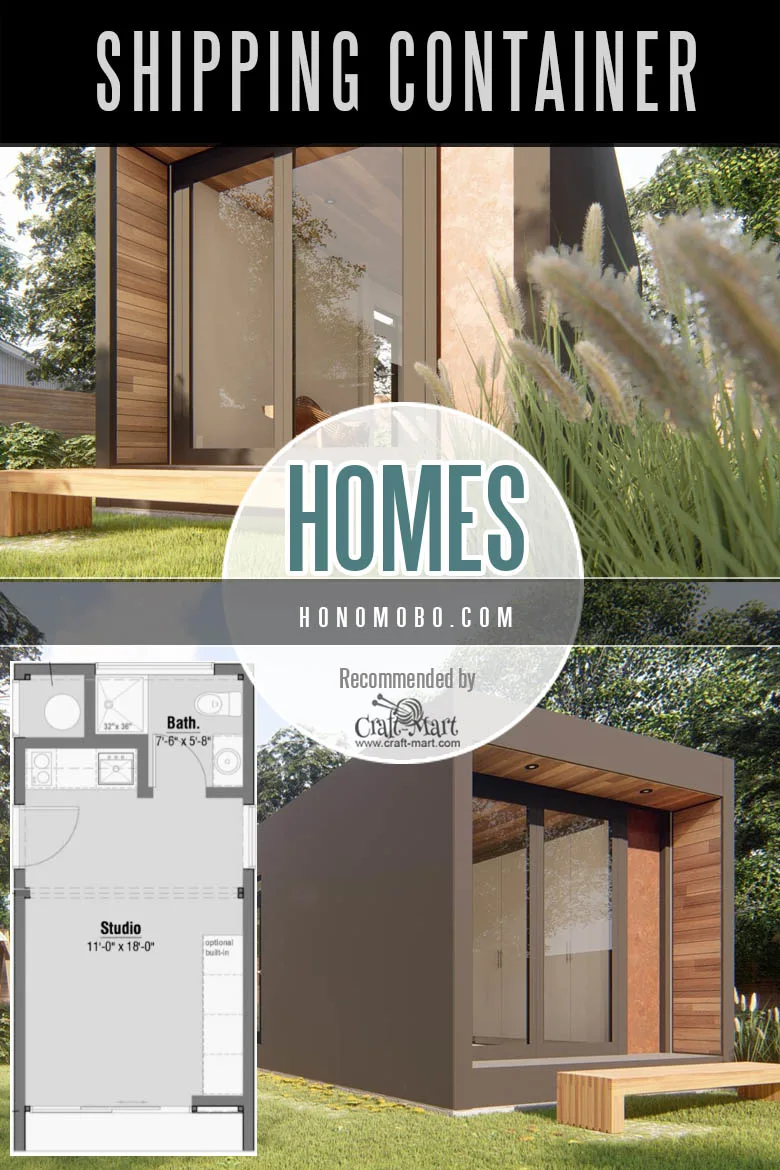 Keep in mind, going with Honomobo could not be the most cost-effective option around. On the other hand, they perfected the process of turning shipping containers into homes to the tiniest details.
Without a doubt, depending on your budget and timeframe, this experienced shipping container home builder can be a really smart choice for you.
Read more about Honomobo ship container homes here.
How about converting boring shipping containers into rustic log cabins? As a matter of fact, this company located near Kansas City, Missouri, can deliver your dream shipping container cabin any of the lower 48 states.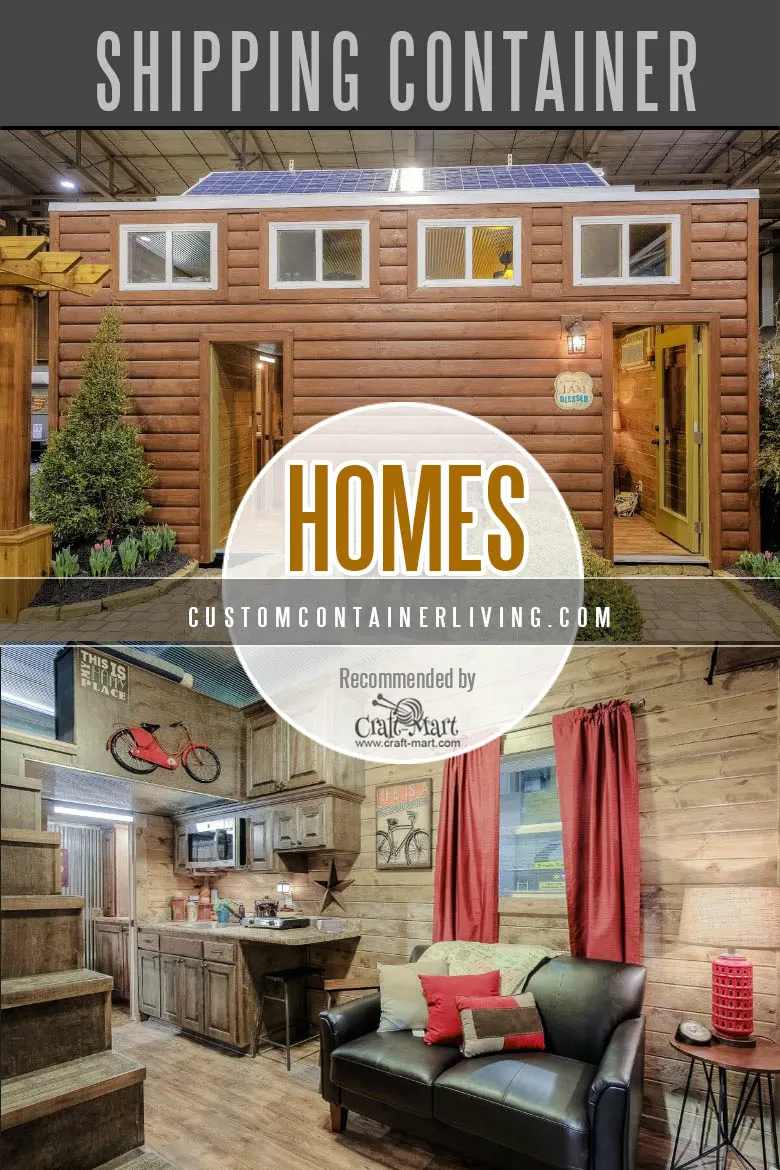 For instance, they offer 20-foot and 40-foot options 8 feet wide. Although the standard 20-foot and 40-foot shipping containers are 8 1/2 feet tall, there is an option to use "high cube" containers that are 9 1/2′ tall.
Another key point is that the company uses a so-called "closed cell spray foam insulation" in both the walls and the ceilings of all container homes. In addition to providing the maximum insulation possible, it also reinforces the structural integrity of each unit.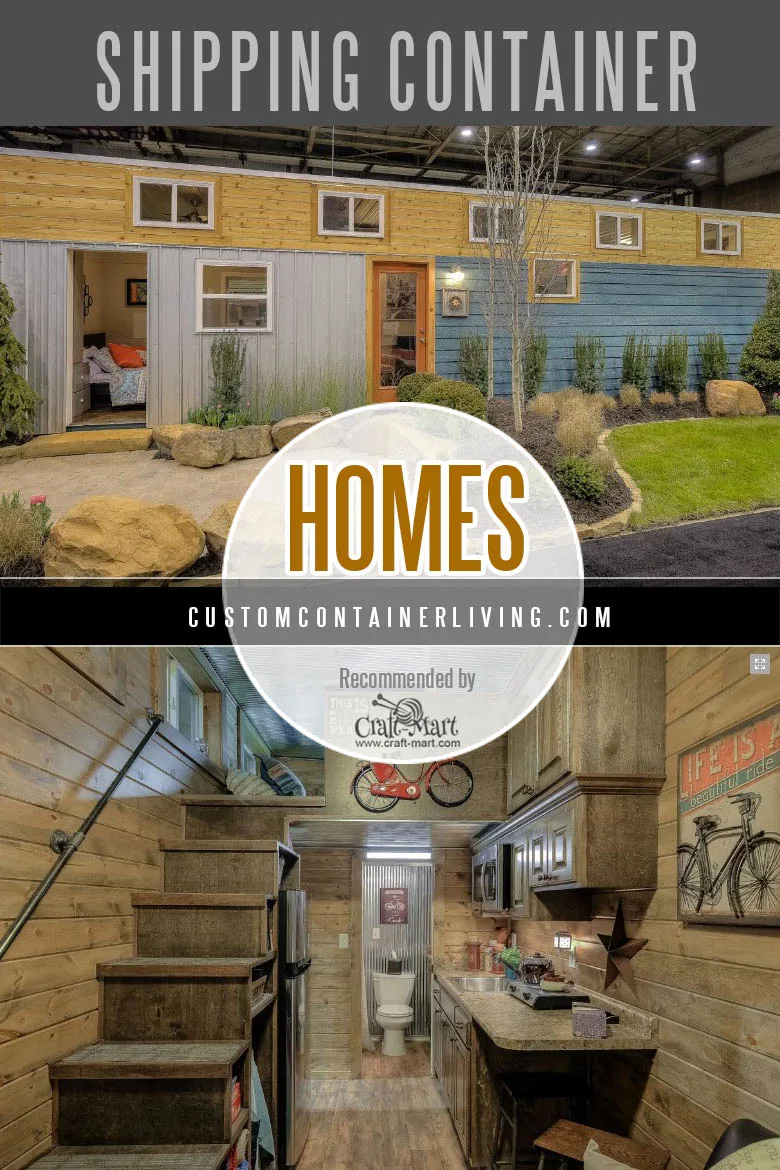 It's worth noting that shipping containers are designed to be wind and water-tight (WWT). The only holes in the container are those that are cut for doors and windows (and raised ceilings if applicable). For this very reason, the containers heat and cool very quickly.
The company estimates that on average it takes between 4 to 10 weeks to build a custom container house, depending on the design and construction materials.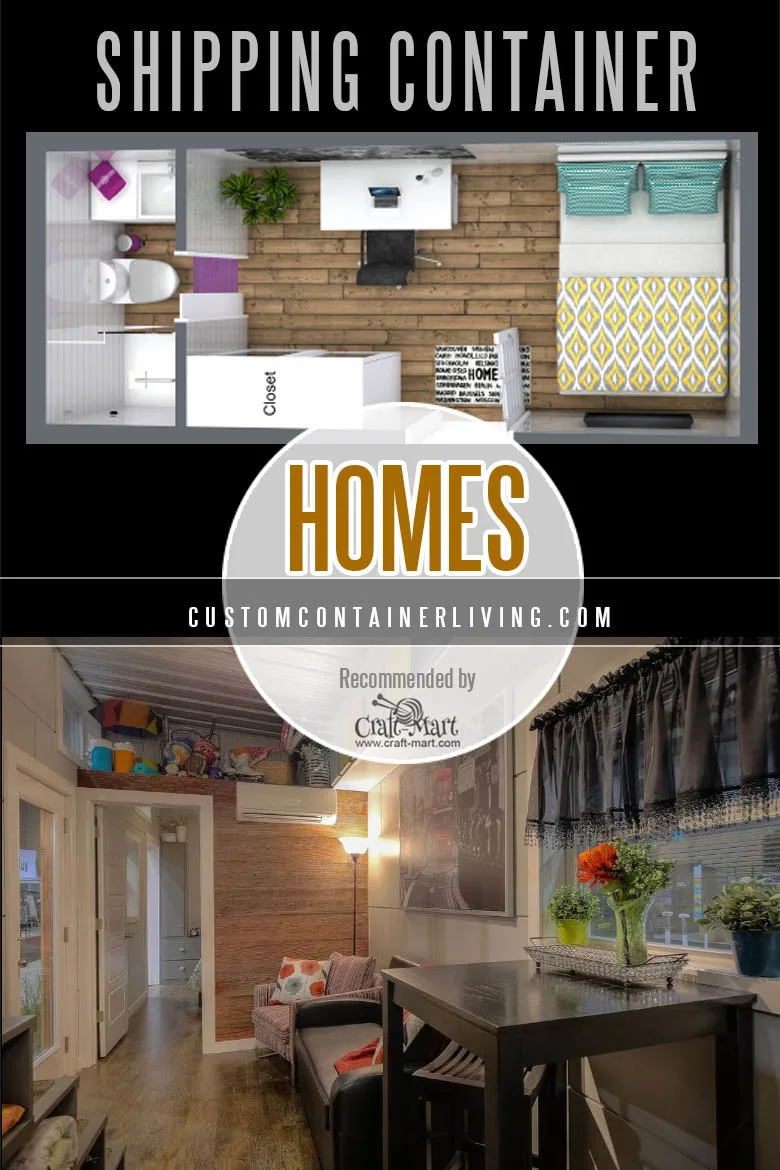 On the positive side, the Backyard Bedroom model starts at $27,900. It is pretty reasonable for such a cute tiny house!
Get information about other "Log Cabin" shipping container homes cost here
5. Stylish containerized homes by Cocoonmodules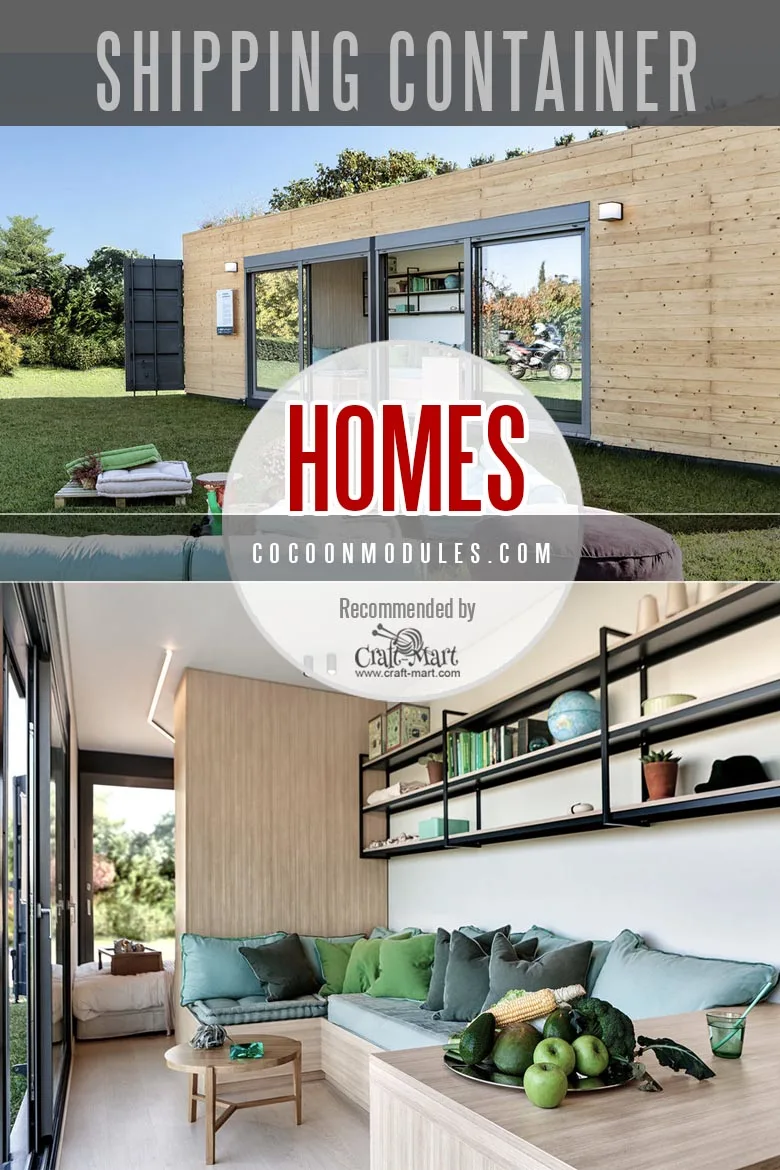 If by any chance, your life plans include moving or retiring in Greece in a stylish container then this model starting at 12.000€ could be the answer. Cocoon Modules offer a complete turnkey solution to customers who can benefit from elegant design, fast construction cycle, low cost, and quality materials.
Keep in mind that Cocoon Modules is a small private company based in Athens and is definitely worth checking out.
6. Homes from recycled ship containers by TAYNR
TAYNR converts recycled shipping containers into homes such as tiny (single) or multi-family under the California Factory Build Housing Program (FBH). Steel container homes became the latest hot trend of architectural innovation and TAYNR takes full advantage of it. As a result, the company constructed all sorts of buildings our of shipping containers.
California Real Estate prices are out of reach for many regular residents. In comparison, these shipping container homes costs look really attractive. If you want to build an affordable home in this beautiful state, here is your chance. TAYNR is also looking for skilled candidates to join their Building Team.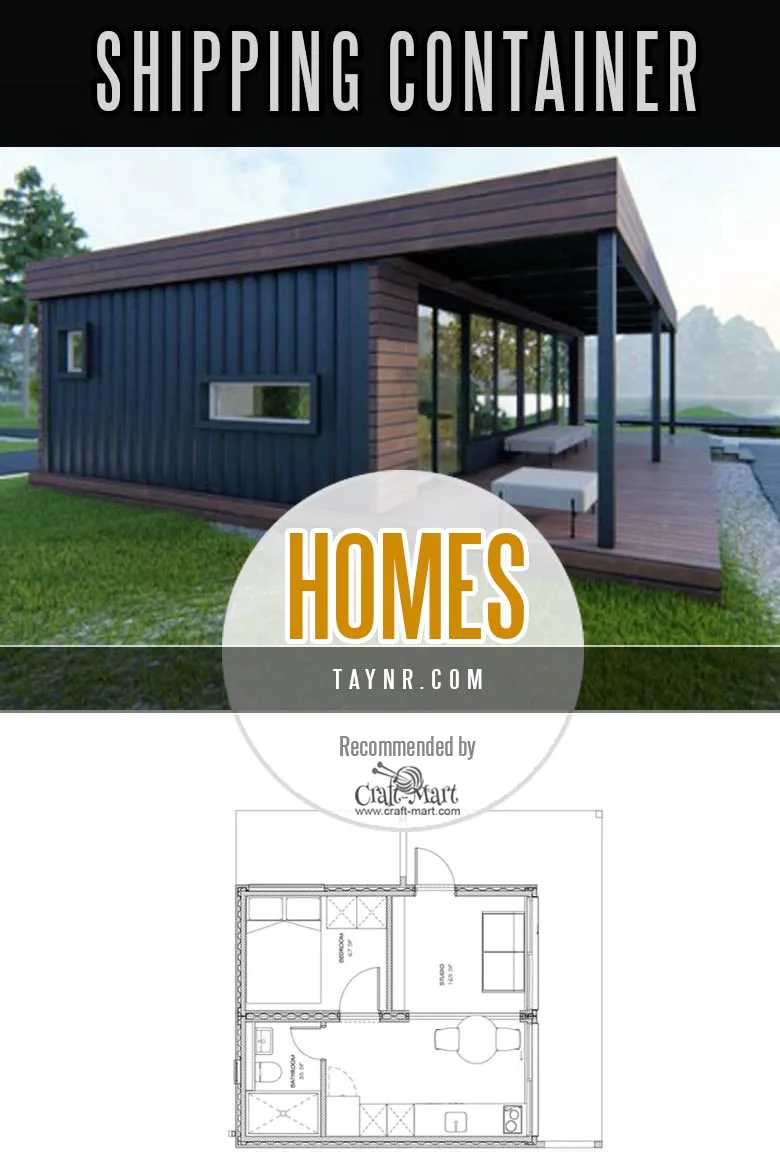 Yes, a 160 square foot studio container from TAYNR for $55k sounds ridiculously high-priced if you live in Texas, for example. Their highest 960 square feet model with 2 bedrooms and 2 bathrooms is priced at $165k. What a great deal for Californians, right!?
See more container-based homes from TAYNR.
7. Containerized custom homes by Storstac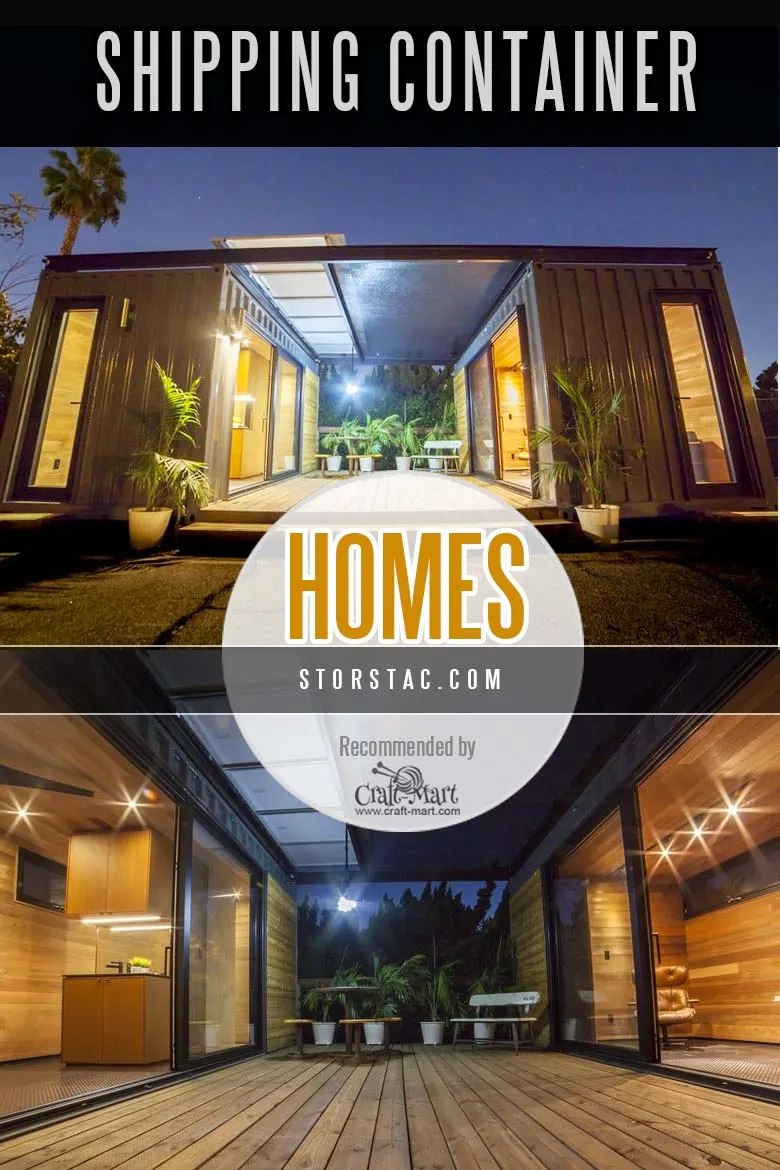 Shipping container home builder Storstac, Inc. in Toronto, Canada has decades of experience in the shipping container markets. Storstac offers new and used storage containers (ISO shipping containers) for sale, rental, and storage.
They also have a well-equipped shipping container modification facility and dedicated paint shop. They seem to have a smooth process of shipping container modifications from conception to completion.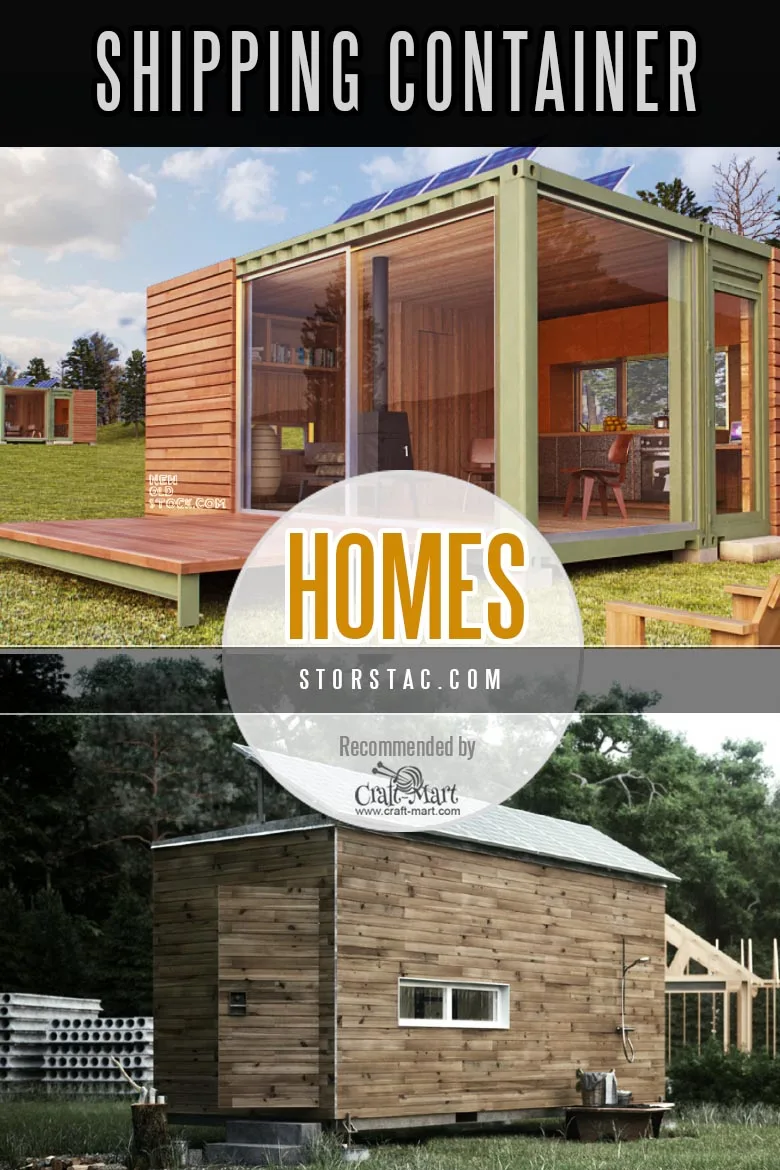 They don't have any pre-designed models, so consequently, all shipping container homes are custom-priced. For seismically active areas, steel containers offer a safer alternative to traditional brick-and-mortar construction.
For this reason, prefabricated containerized homes are a fast and easy way to get your new house installed on-site in a few days without a mess.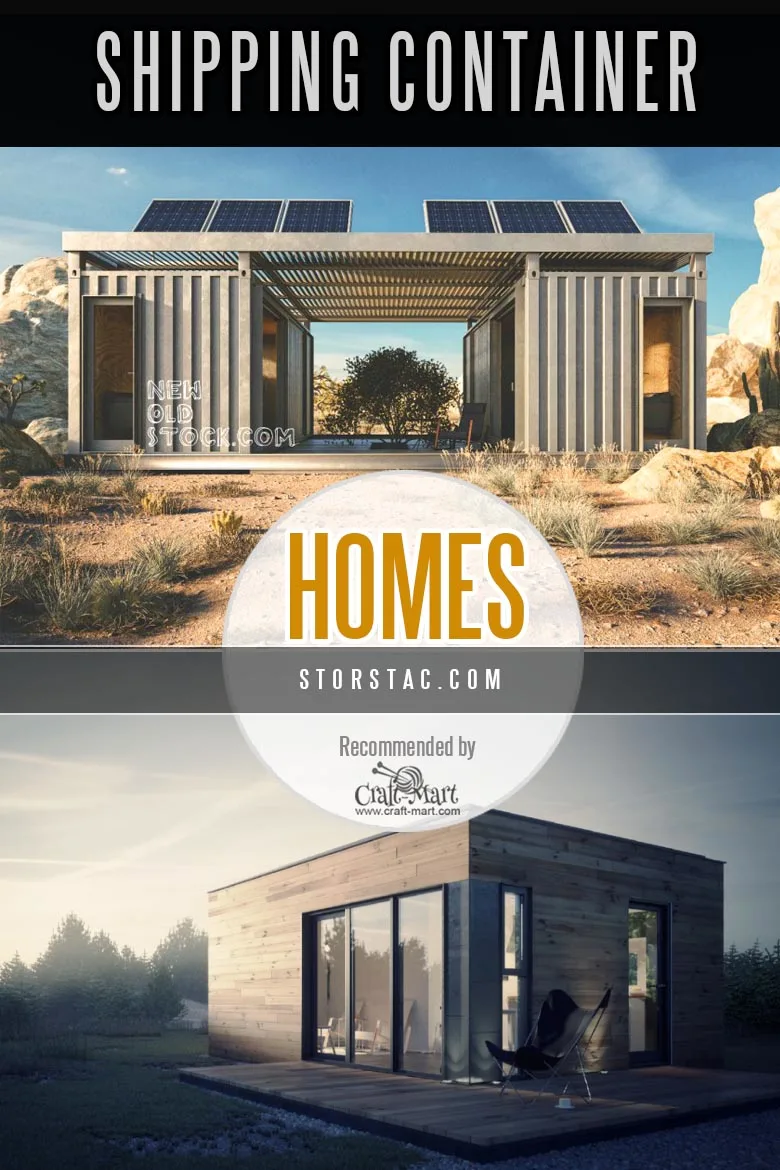 Learn more about different ways Storstac can turn shipping containers into homes.
8. Conceptual containerized home module G-POD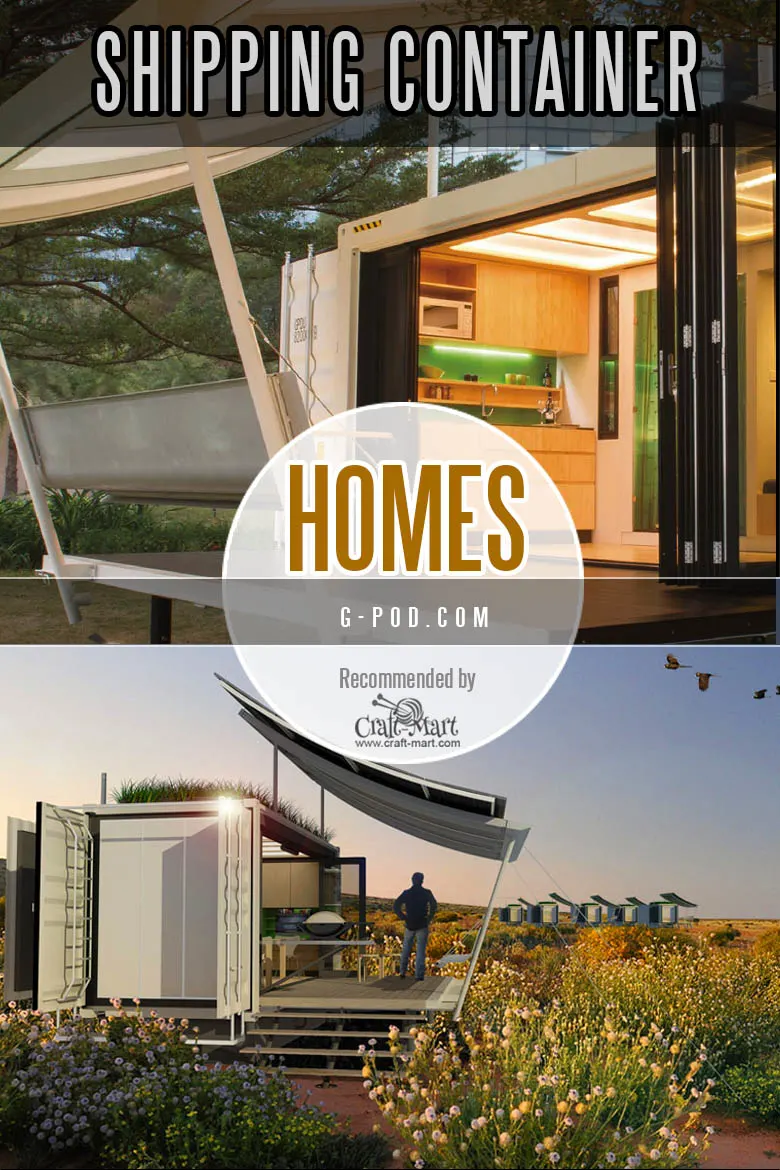 In short, G-POD is a beautifully designed, versatile, transportable container house that can be set up or packed down for relocation in just a few hours. If you happen to be living in Australia and would like to go off-grid in style, G-POD can be your best option.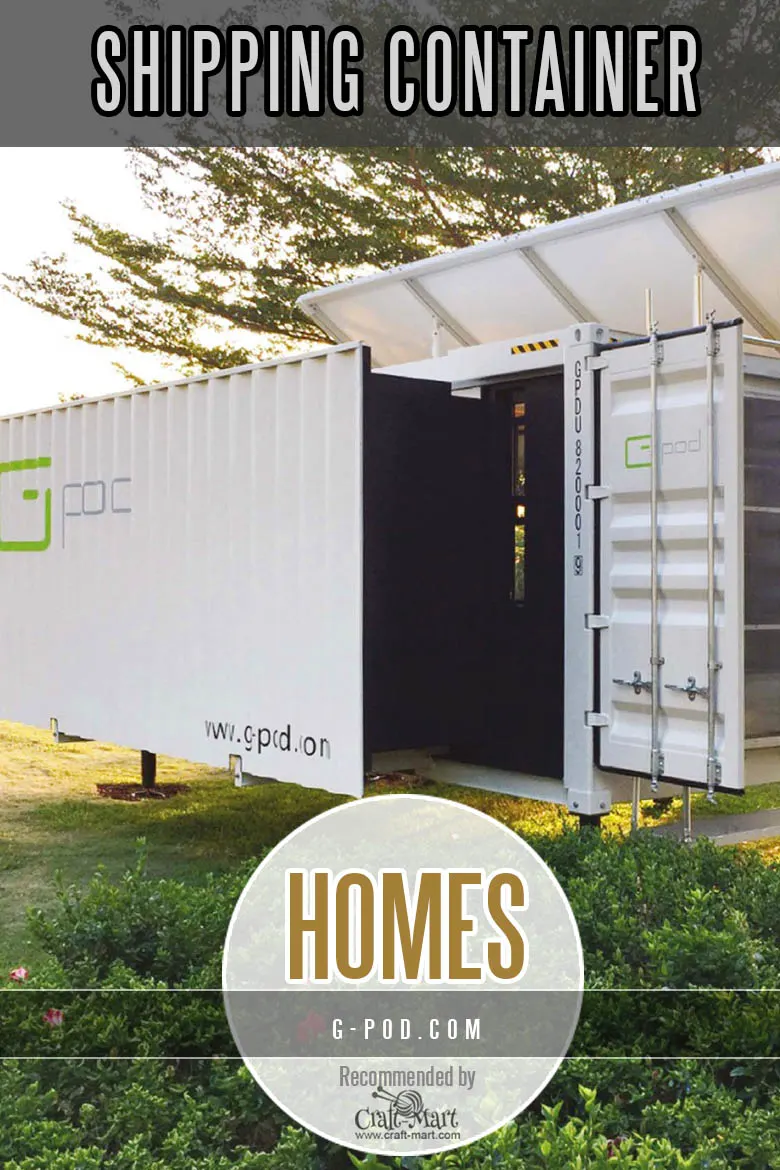 G-pods can be combined to create comprehensive and flexible building solutions. These containerized homes can be extended horizontally linked through patios, or vertically stacked on smaller properties.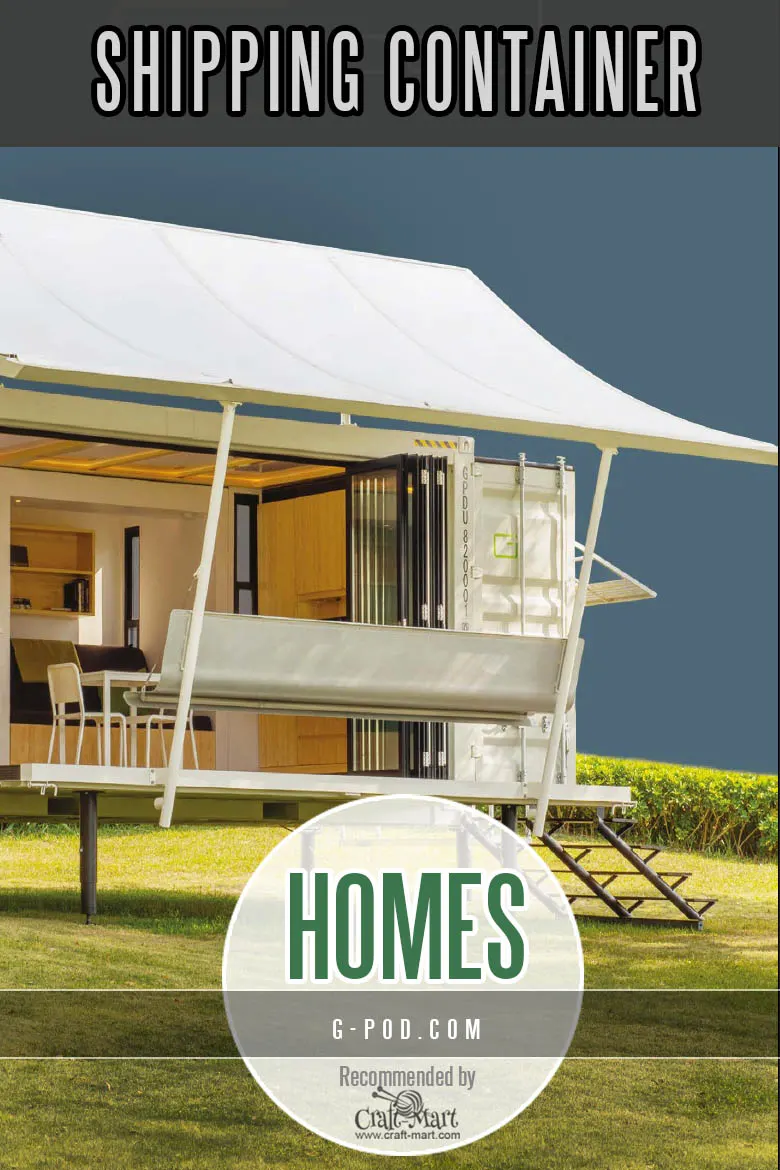 Read more about G-POD system here.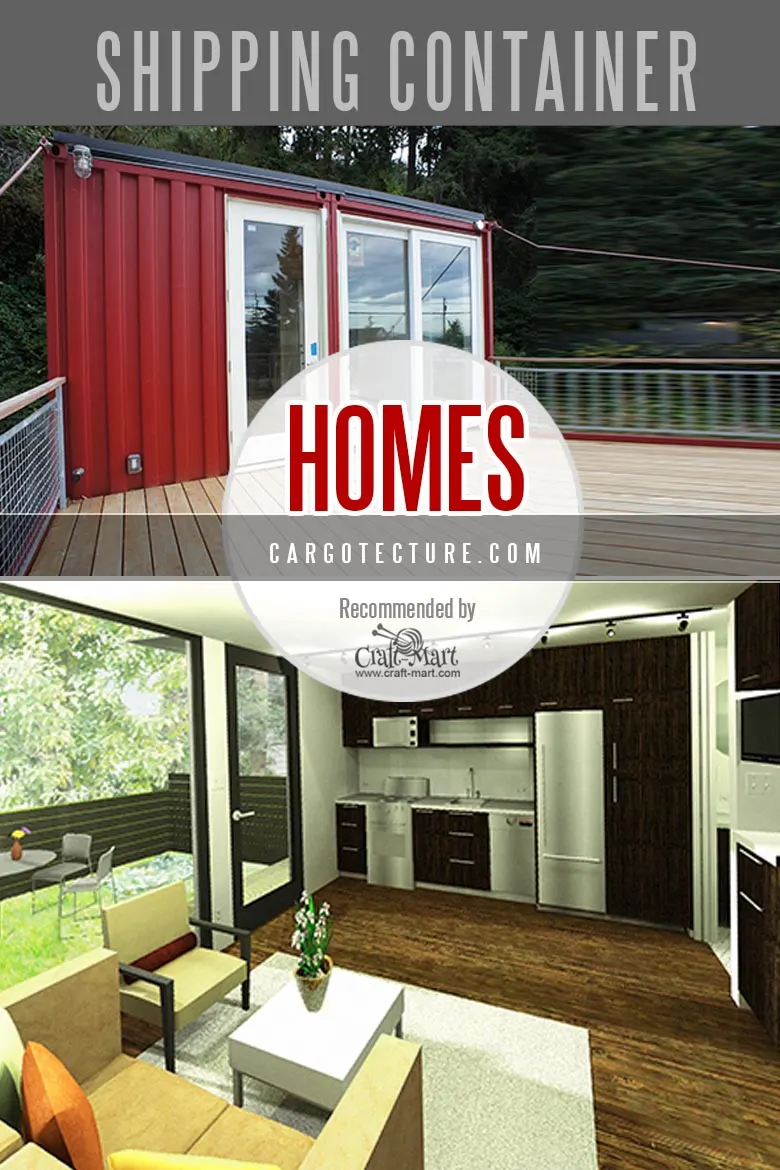 Cargotechture's owner Joel Egan is a Seattle native who lived and worked in France, Italy, and Japan while completing his on his Master's Degree in Architecture. His study of the effects of the five human senses led to his deep understanding of function and form related to the human experience of the built structure. You may not see the results of Joel's vision on 2-dimensional pictures because you have to be inside of these container homes! You have to live in one!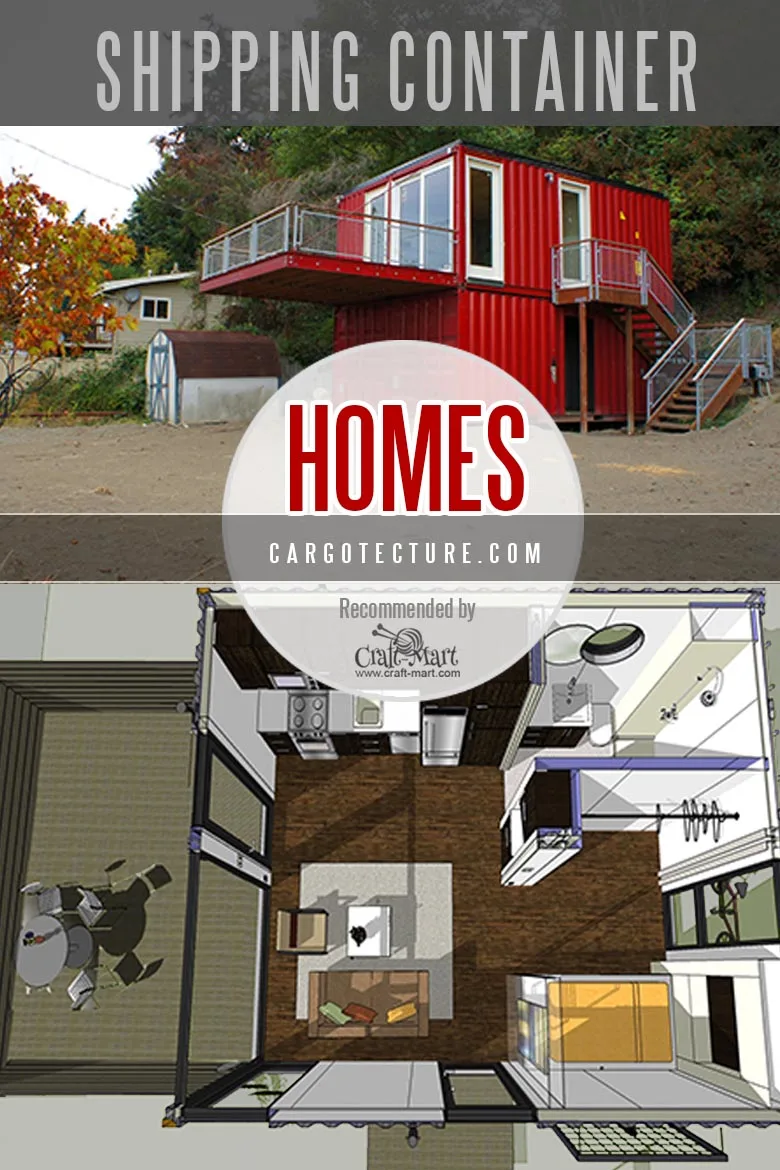 The above two-story Cargotecture containerized home retreat was built on an island outside Seattle. This elegant steel container house boldly looks out across the beach challenging water and winds to test its construction integrity. All shipping containers used are WWT – Water and Wind Tight, so the elements are no match for them.
With the C160 Scout model priced at only $19,000 (base), anyone can afford these clever containerized homes. Are you convinced to try them out?
Check out the benefits of container homes:
Fixed and affordable prices;
Energy-efficient;
Resilient raw materials;
Earthquake resistant;
Transportable;
Fast modular construction in starting from 6 weeks off-site.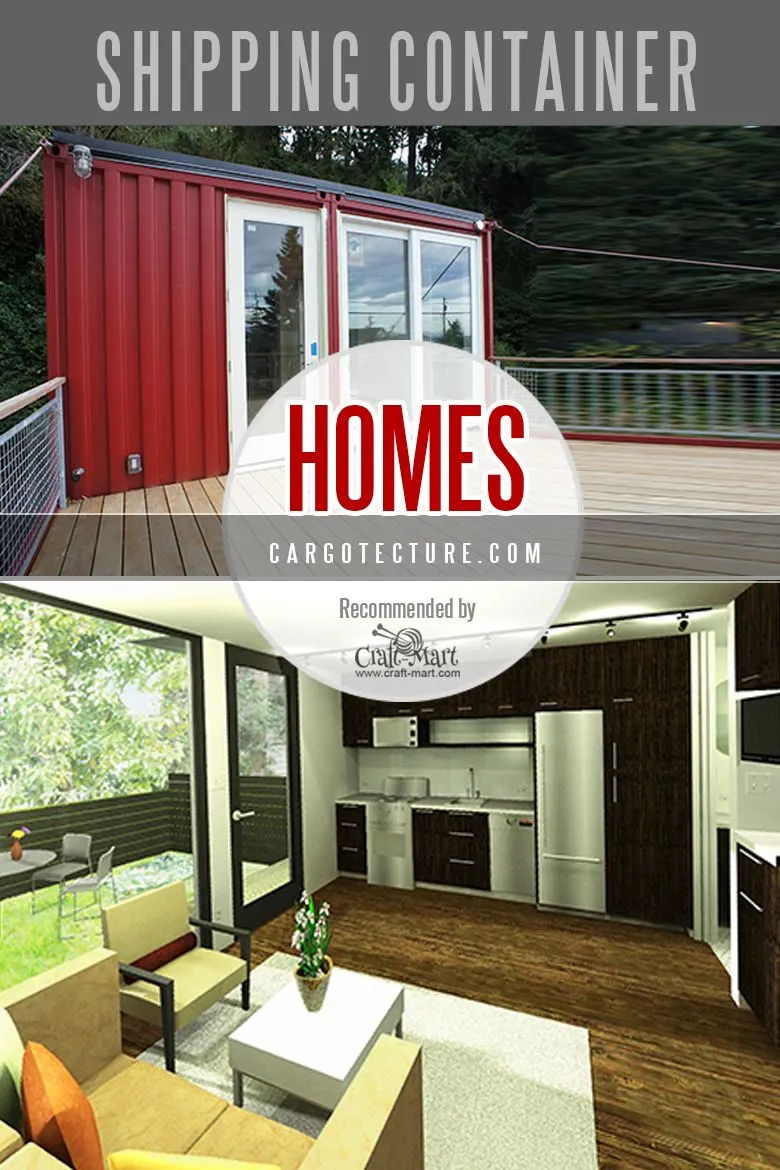 Read more about cargotecture here.
10. Elegant shipping container villas by Meka Modular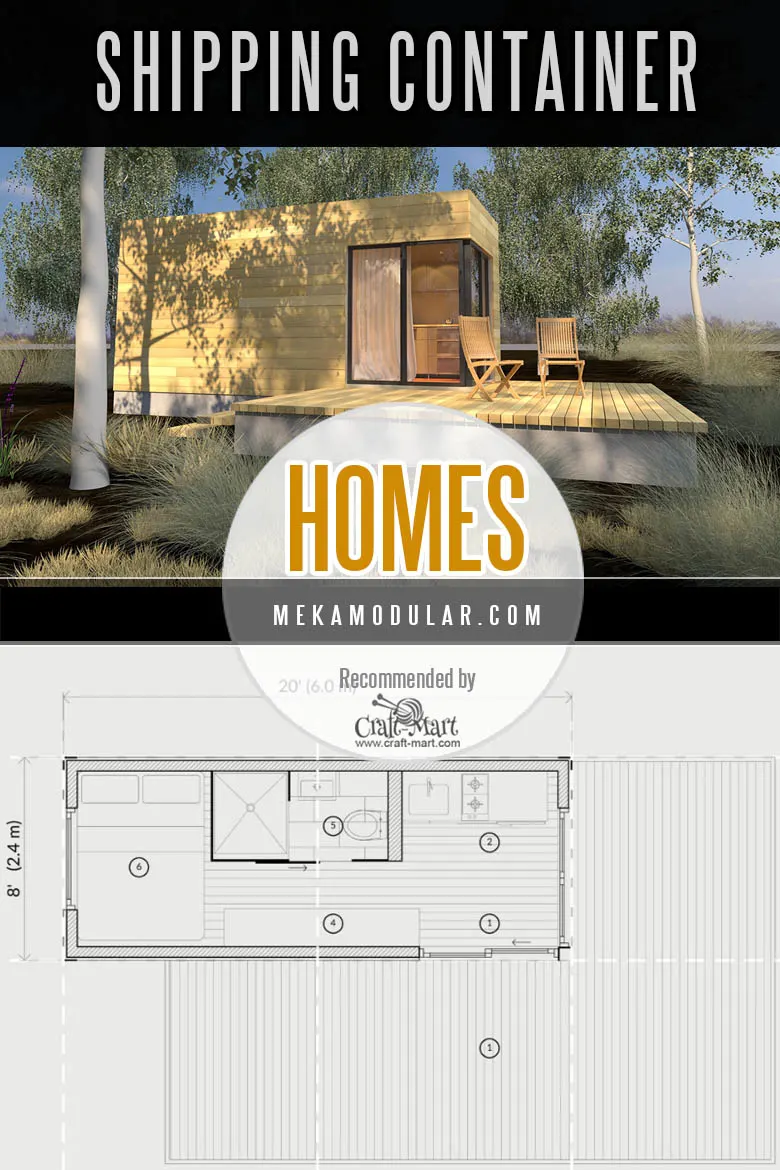 Who told you that living in a shipping container house means actually having a container-like home? All MEKA modules are built using various configurations of 20′ and 40′ steel containers. As a result, these are not just shipping containers but rather containerized modular buildings.
One big advantage of MEKA modules is that they are classified as stick frame buildings and not as containers!
As a result, all building departments in the US are placing no restrictions on them!
In other words, they are classified as light steel frame modular buildings that are allowed in any jurisdiction.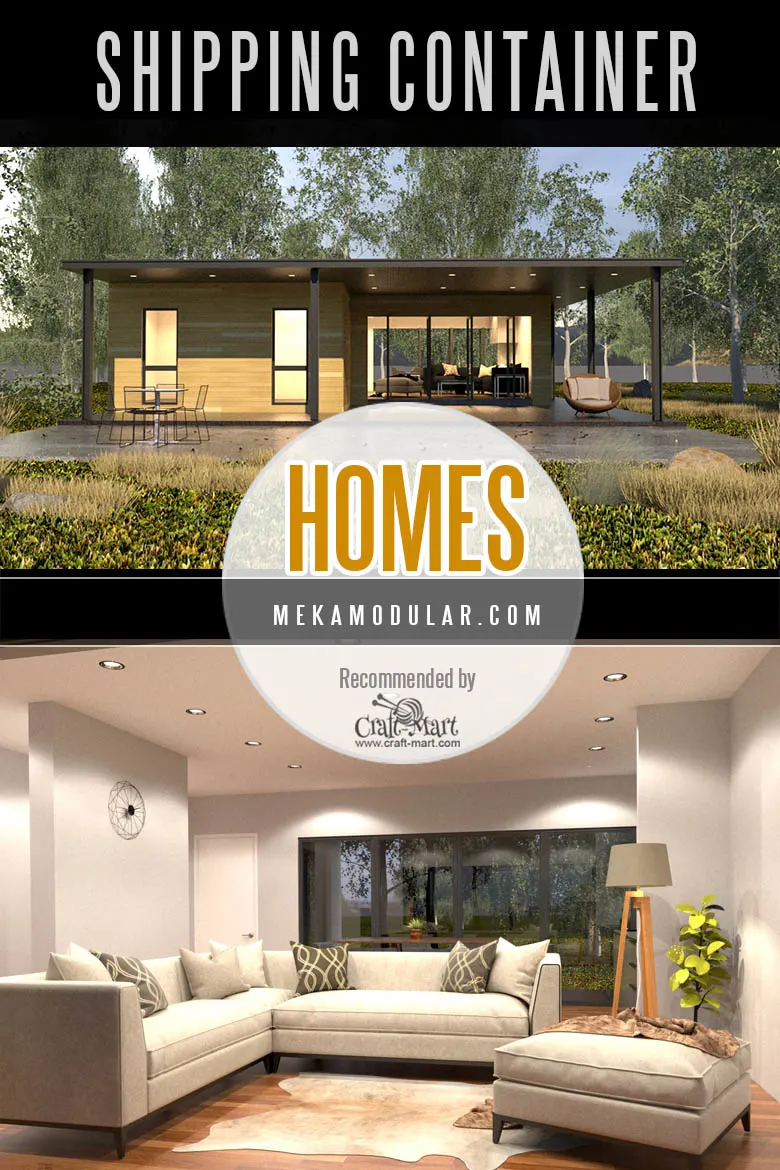 MECA modules are shipped via flatbed trucks and can be delivered to any location in N. America. make a note, the entire fabrication process takes approximately 6 months.
Read more about containerized homes by MECA.
11. New Zeland shipping container home builder – IQ Container Homes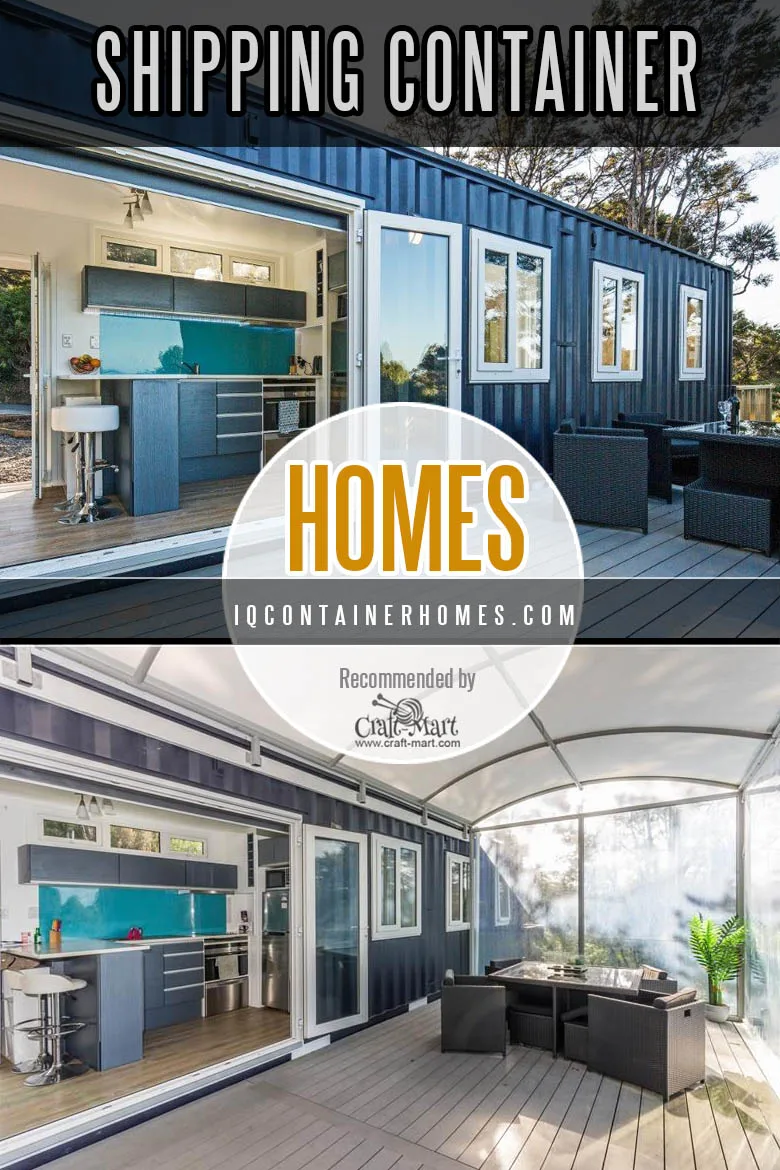 Didn't you expect to see something looking like hobbit hole from the company based in "The Lord of the Rings" land? Don't get disappointed – IQ's homes ranging from $99,000 for The Tekapo (1 bed) to $240,000 for The Waitakere (3 bed) will compensate for the lack of round doors with plenty of other features.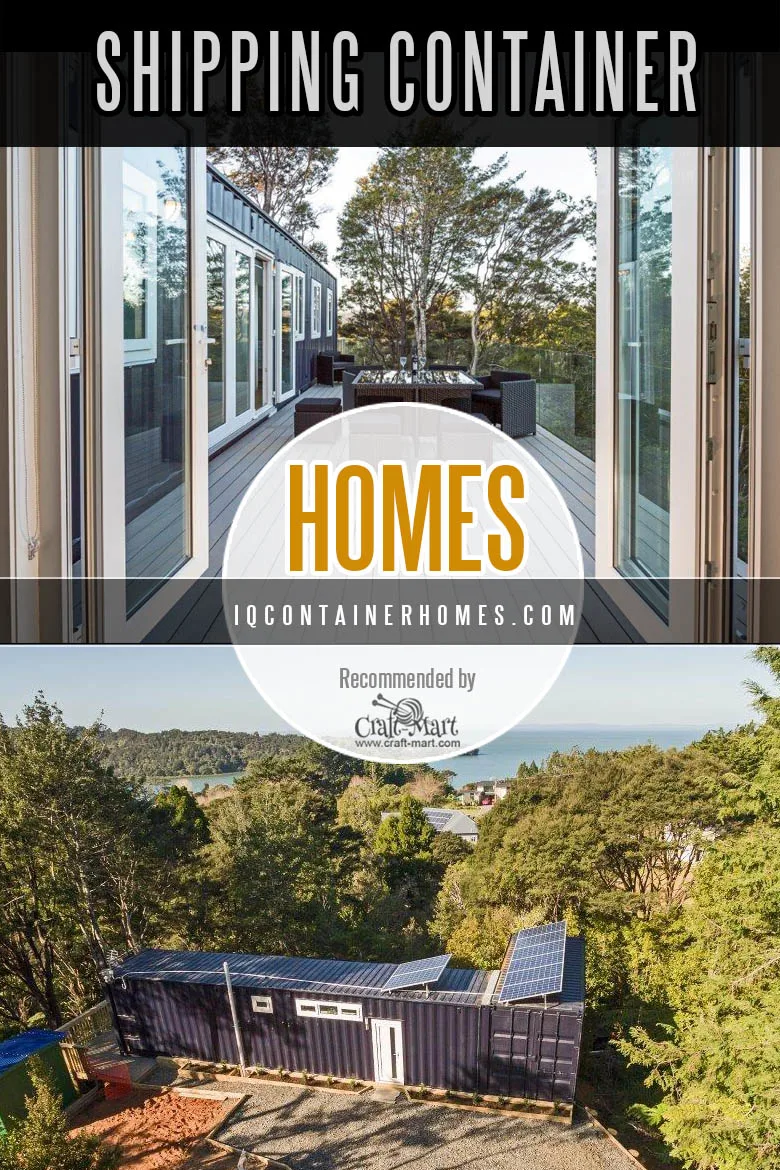 After all, we are talking about shipping container homes here. If you suddenly remembered that you are a Hobbit fan then read this post about hobbit hole homes.
The larger IQ models feature multiple bedrooms and bathrooms, all finished beautifully with a variety of custom options.
Read more about IQ Container Homes here.
For numerous fans of containerized homes, the DIY Network is finally releasing a few first episodes of "Containables". It took a couple of years to film them but the result should be worth watching!
Jon and Kristen Meier are working out of a 20,000-square-foot barn on their parents' farm in Needville, Texas. All extended family somehow manages to pitch into projects creating dynamic and unusual twists in the construction process.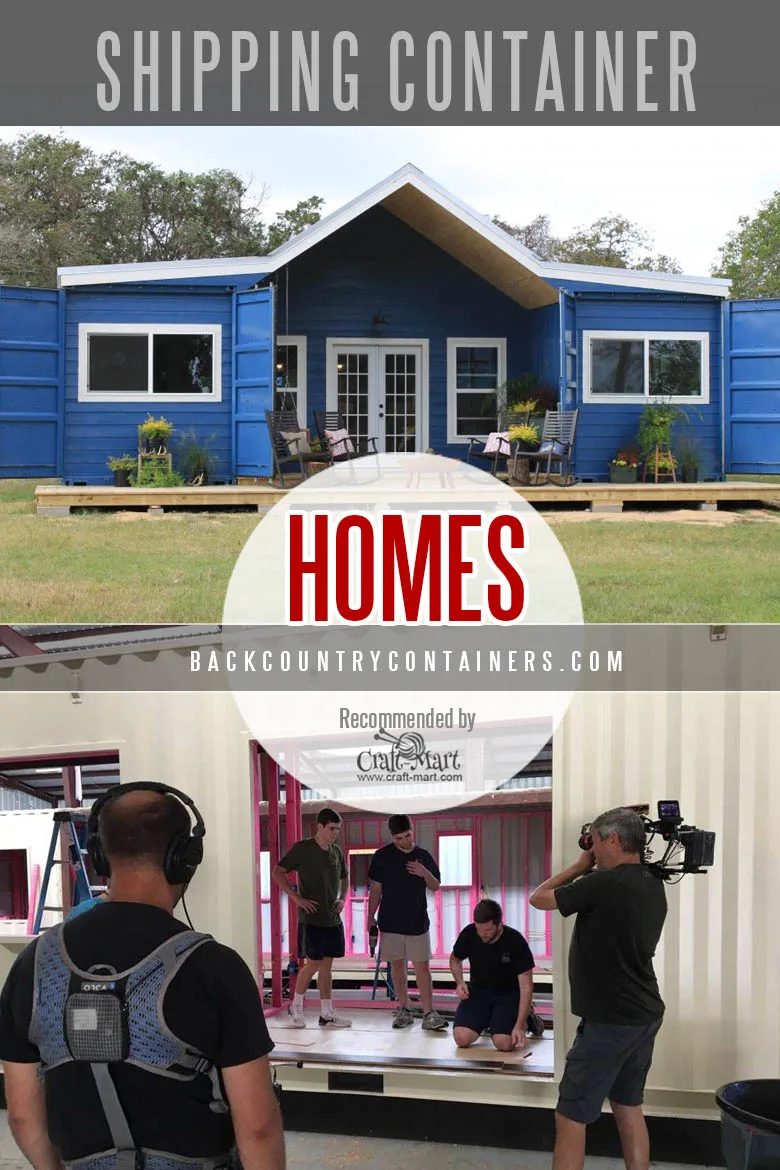 In the interview to Houston Chronicle Jenna Ford, the casting producer at Dorsey Pictures says:
We liked the interaction, the husband-wife team, and the family involvement. They had great personalities, interaction, and charisma. And no one has done a show with shipping containers.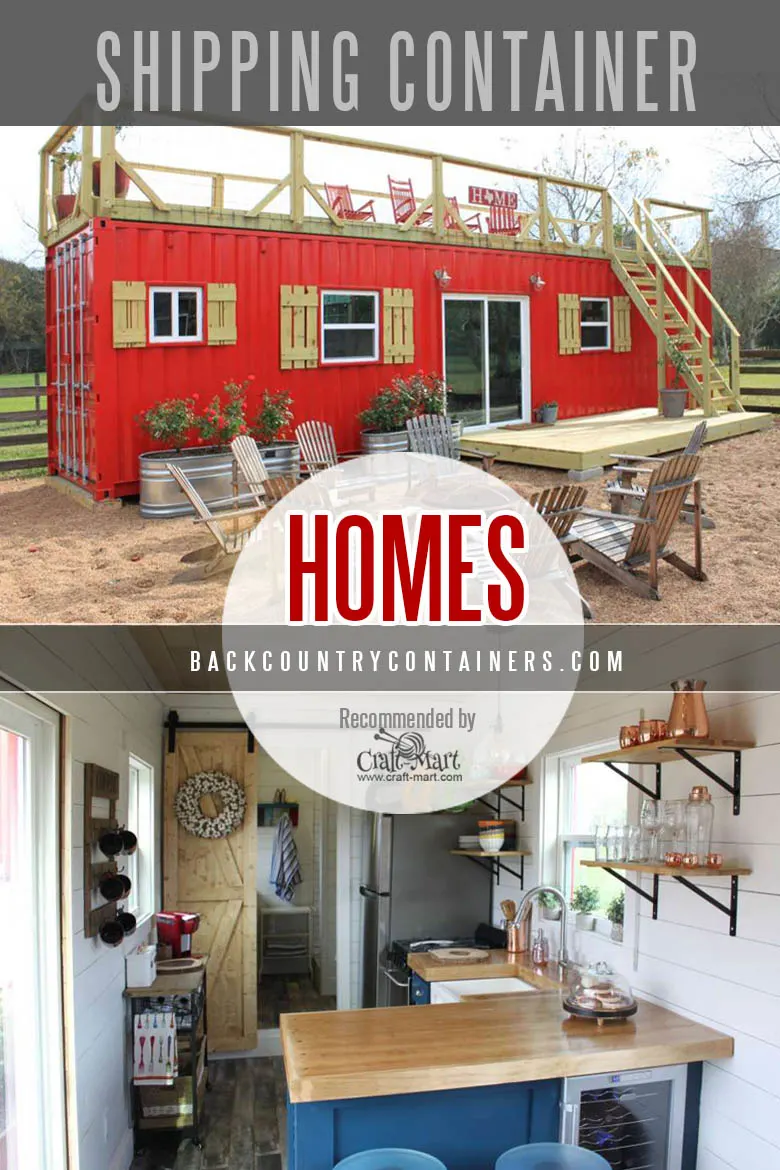 Naturally, shipping container homes cost depends on many variables and the number of containers. In addition to the equation, Texas is famous for affordable traditional real estate, so you'd have to be a real shipping container home die-hard fan to go this route.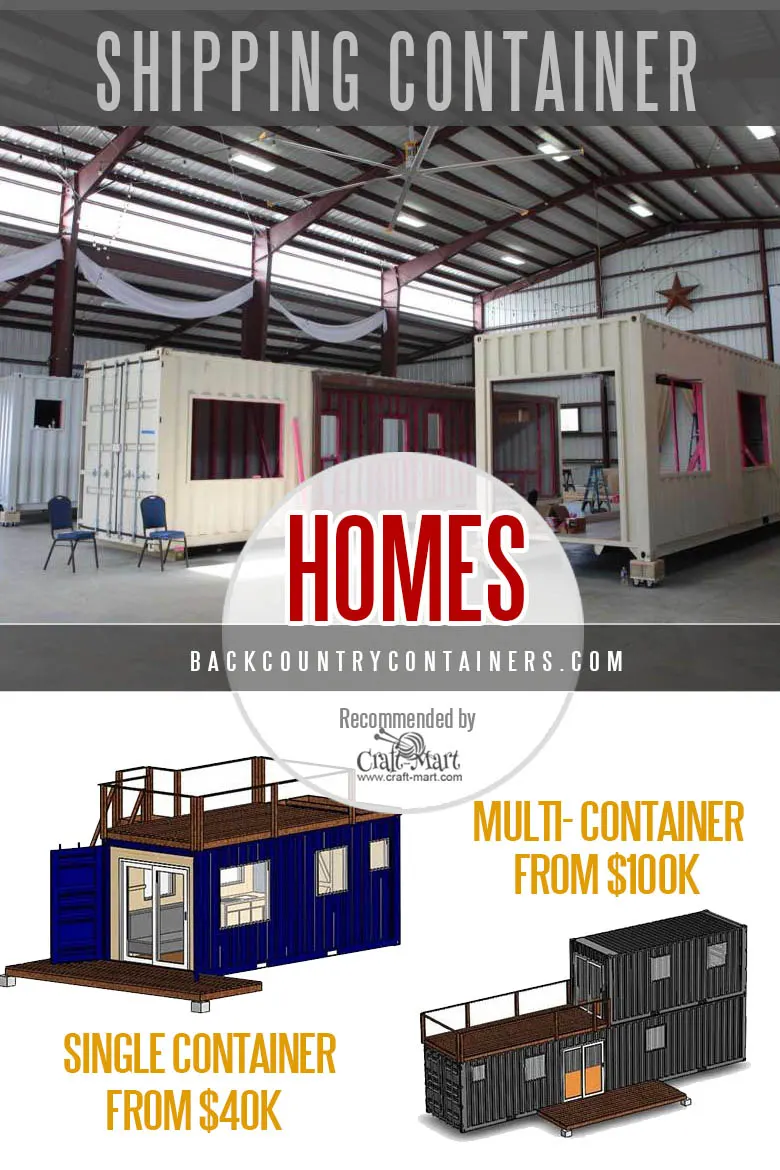 However, Backcountry Containers are a still cost-effective way to build a home tailored to your exact needs. Considering high Texas humidity and plenty of bugs, having WWT (Water and Wind Tight structure) would not be a bad choice.
Get more information about Backcountry Containers and their show Contanables here.
13. Containerized Homes from Cleveland, OH – Container Homes USA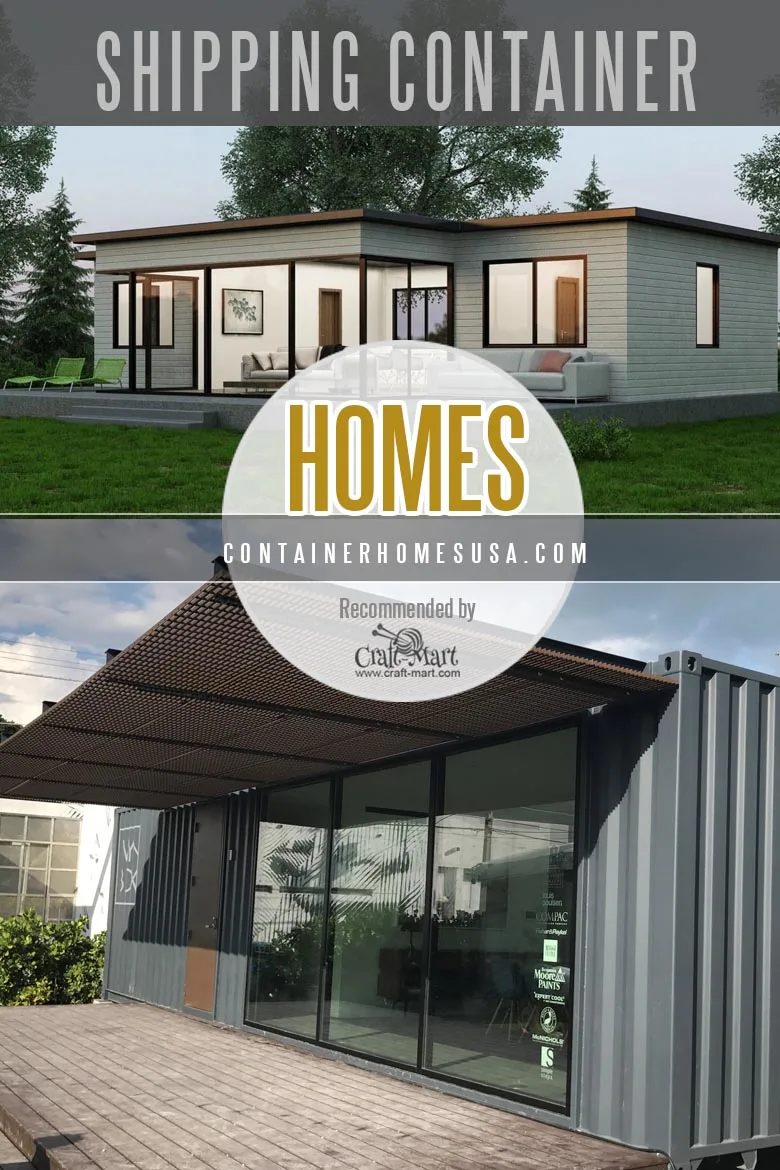 Ultimately, shipping container homes can cost more than traditional homes but not in Cleveland. Starting from $29,500 for 1 bedroom unit, this family business focuses on developing affordable housing or even business modules.
They love mixing styles, like modern and classic or industrial and glam-chic, so your containerized home can be tailored to your taste.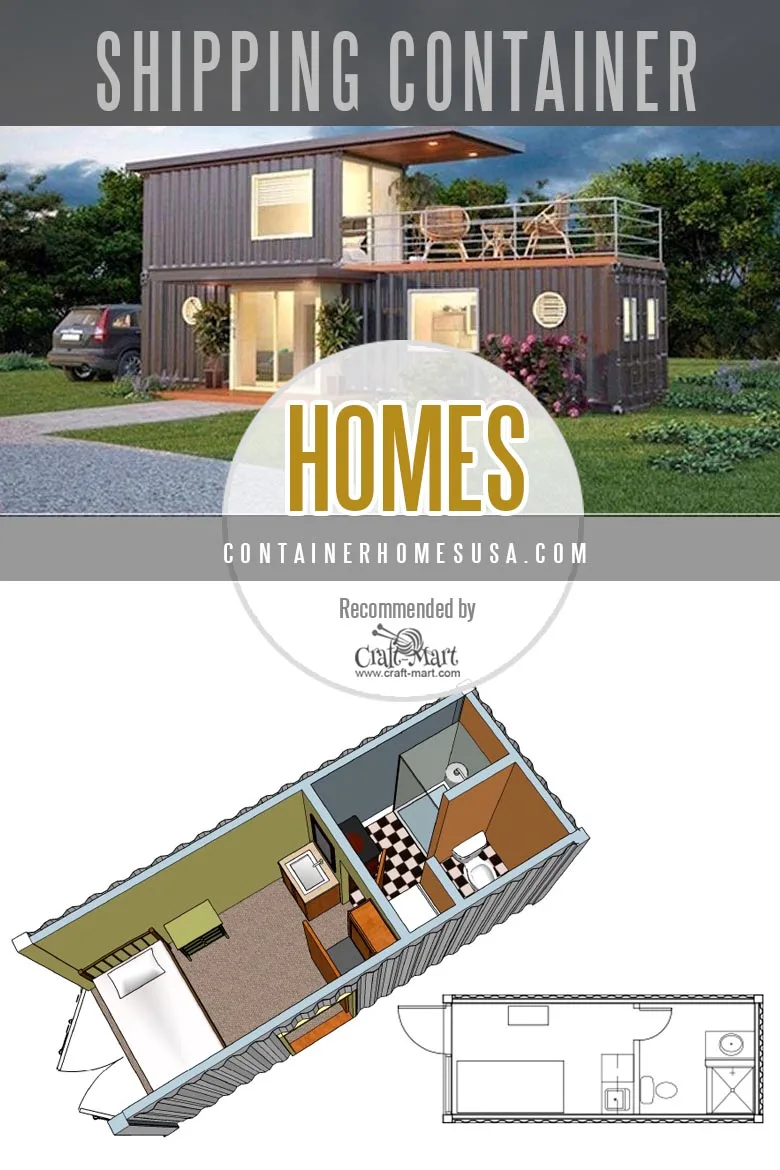 Childs (the owner) points out that even a modest container-based home still includes such high-quality accessories as Andersen doors and windows, Kohler bathroom fixtures, and a Rinnai tankless hot water system.
Obviously, it is a tiny home that is stylish and affordable.
We can sell you one that's 320 square feet and fully furnished for $59,000. And we are already doing high-end three-bedroom, two-bathroom, single-family homes as well.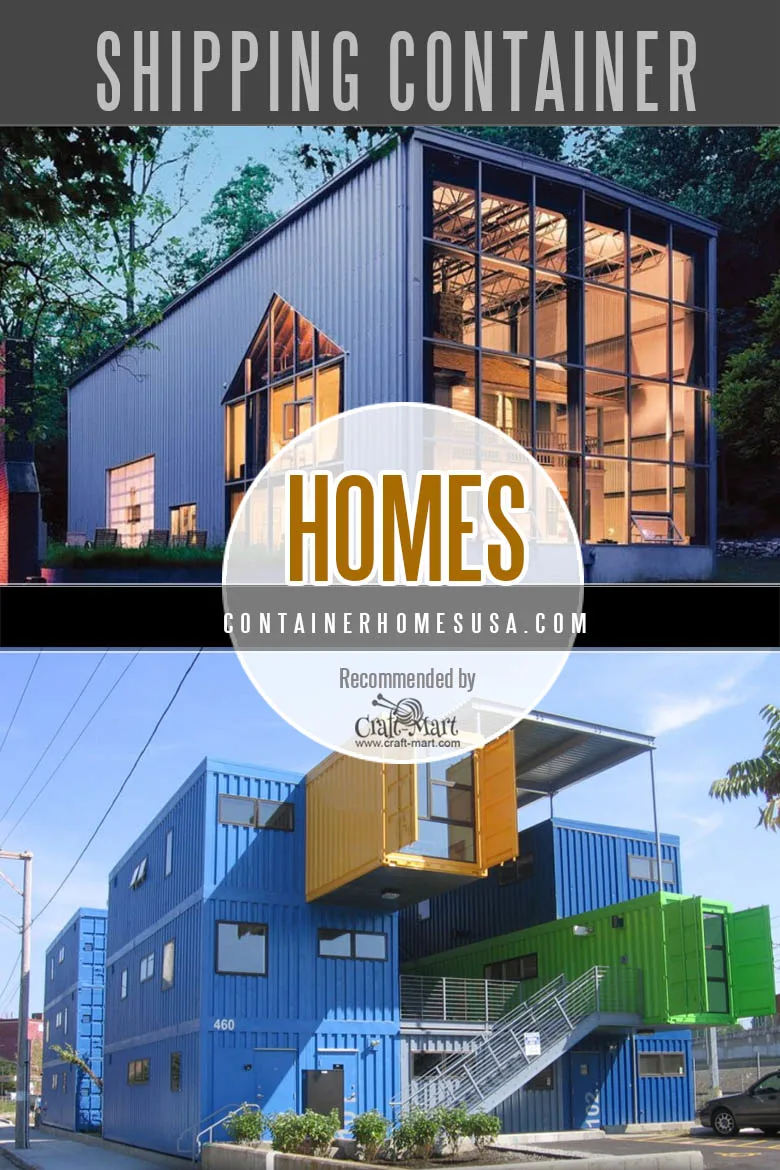 Most importantly, Container Homes USA is dedicated to revitalizing blighted neighborhoods. Read more about their 18 container models here.
14. Moneybox Modular shipping container home builder from China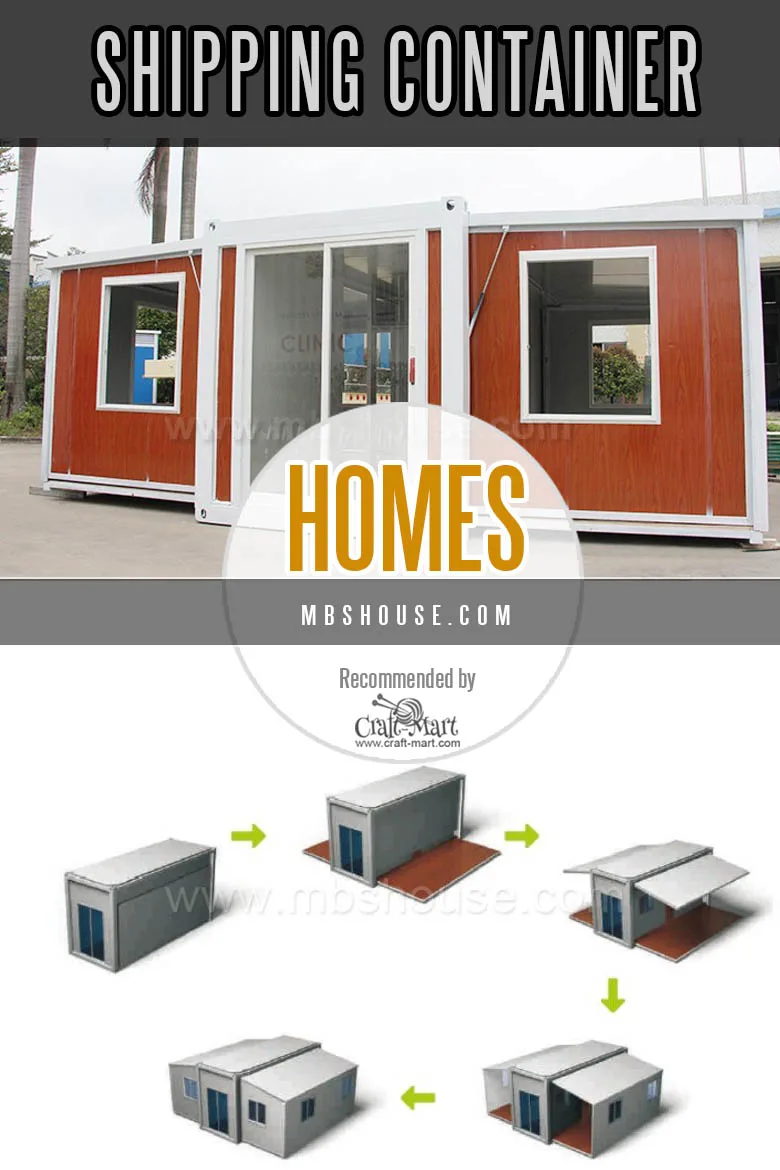 Here is another cool way of turning shipping containers into homes. Flat-Pack container homes like this one can beat many N. America containerized homes manufacturers.
Should you trust this company in regard to materials used? It's impossible to tell… For starters, just watch the video and see if the benefits of unfolding it in 10 minutes are worth the risk.
China Expandable container house – 10 minutes one house!
Don't think that by going with the local container home builder you'll avoid supporting the Chinese economy – almost all containers nowadays are made in China.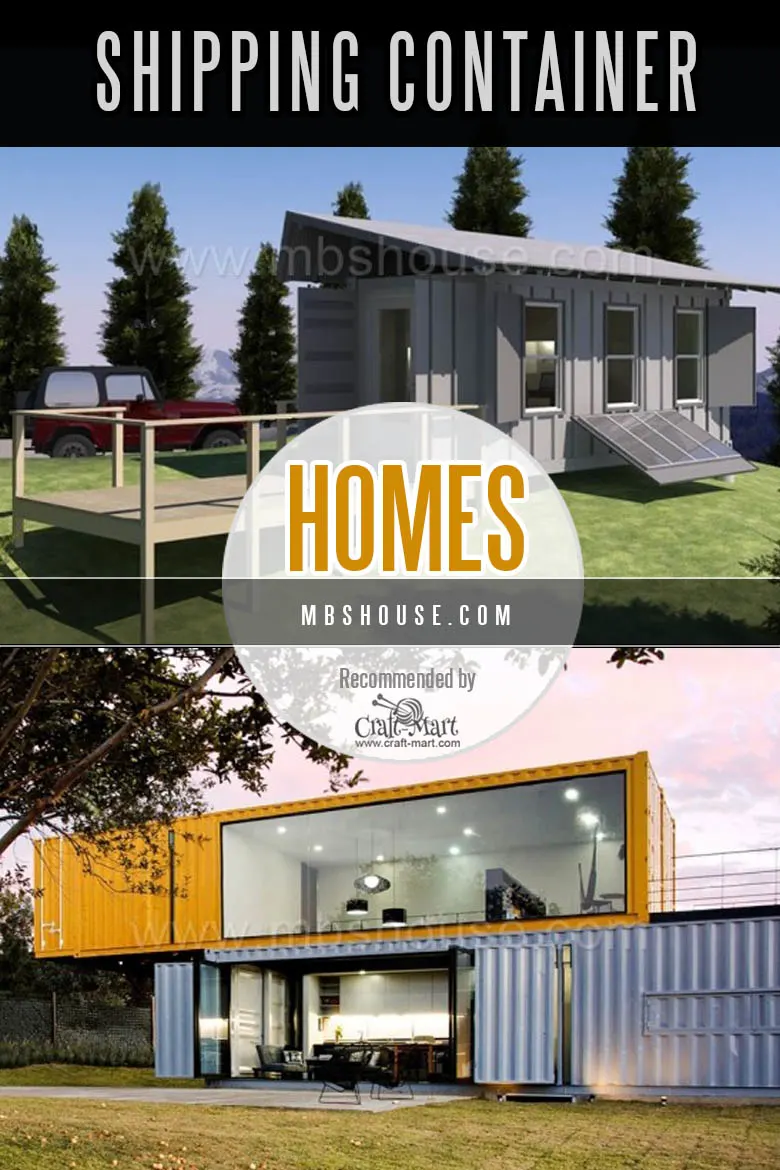 Read more about Moneybox Modular homes here.
15. Buying your very own shipping container for your DIY container home
Based in Minneapolis, Railbox Consulting, LLC (doing business as Western Container Sales) helps customers buy or rent shipping containers throughout the United States. Consequently, you can use these containers for a DIY home project.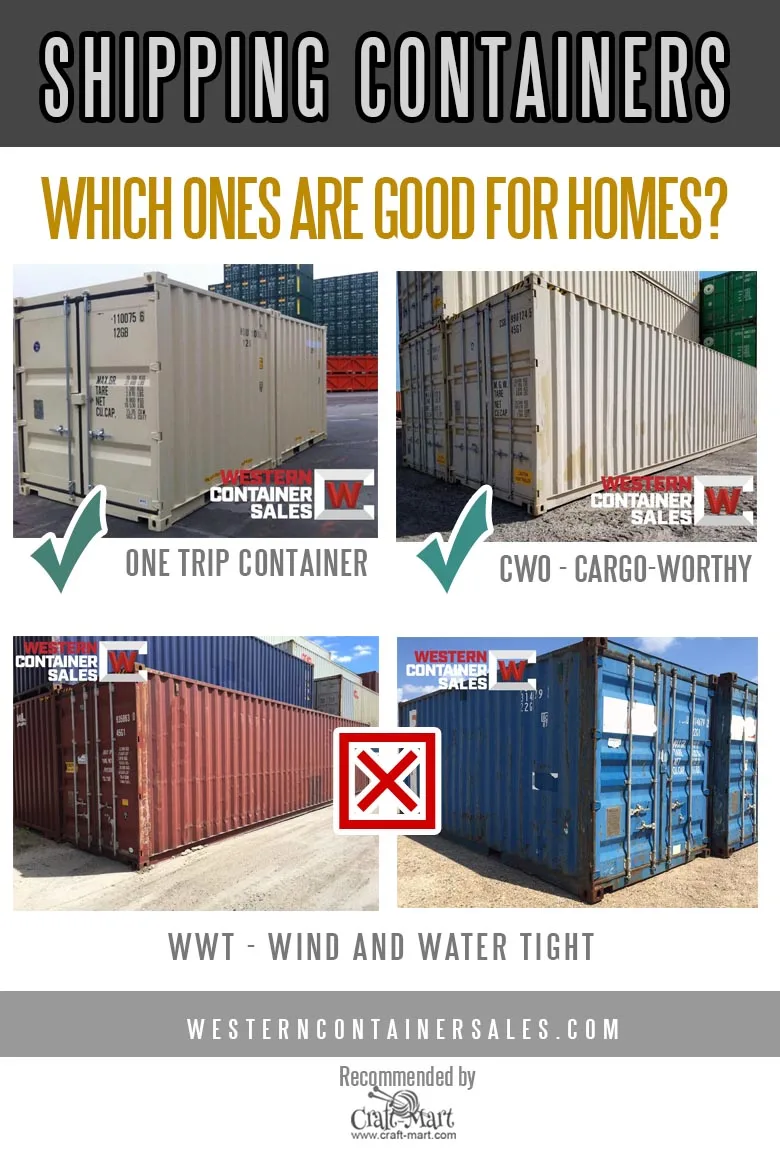 They can help you to buy the best "One Trip" container or find a refurbished one depending on your budget and requirements. The pictures above explain what kind of containers are available.
Yes, beat-up containers may still have enough structural integrity to be used as a base for modular housing. You can definitely save money on buying an old container for your DIY container home.
The main problem resides in the often untraceable history of each container. You don't want to live in the radioactive metal box wondering why your hair is falling off. Traces of harsh chemicals are also often missed during inspections.
Given these points, just stay with new "One Trip" containers!
Container Tech is another shipping container home building company specializing in not only container sales but also container modifications.
Check it out – they have a vast number of options worked out during their long history of dealing with modifications of containers.
Finally, if you feel brave enough, you can buy shipping container modification kits like these ones and do all the work by yourself.