Who doesn't want to travel, see famous landmarks, cities, and places? We all do. We also want to capture our memories and set some future traveling goals. Paris, London, Madrid, and the Moon? That sounds realistic, right?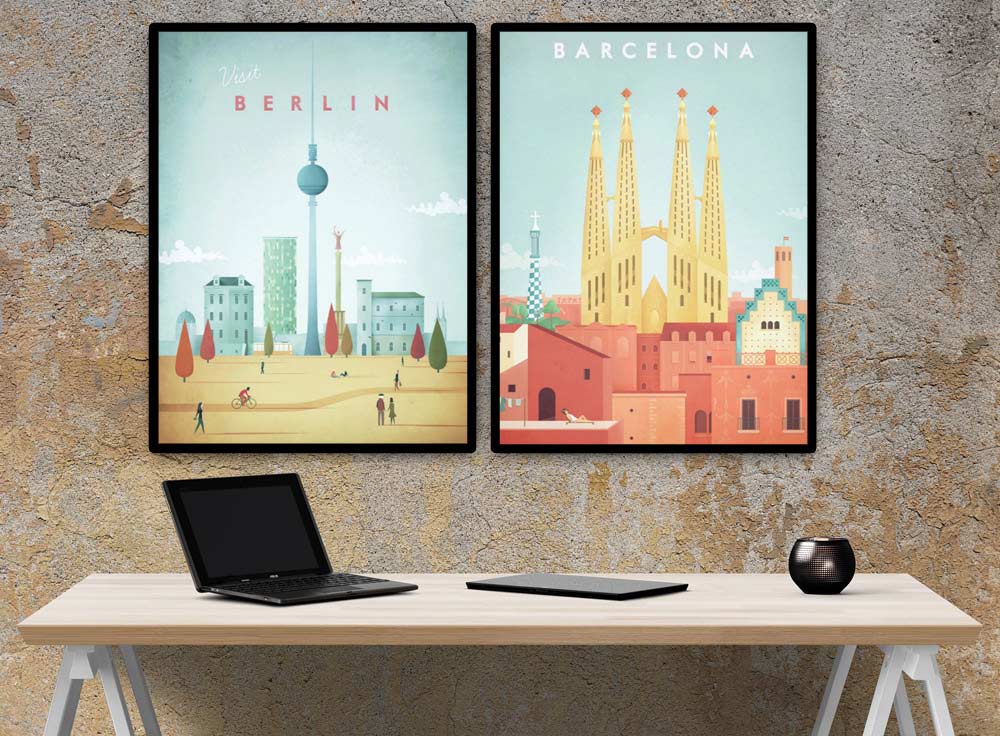 Source: zazzle.com
Just look at some incredible Art Deco prints and posters of two very gifted artists-illustrators who captured most of the World's best-loved cities with elegant colors and playful details in very distinctive minimalist style.
---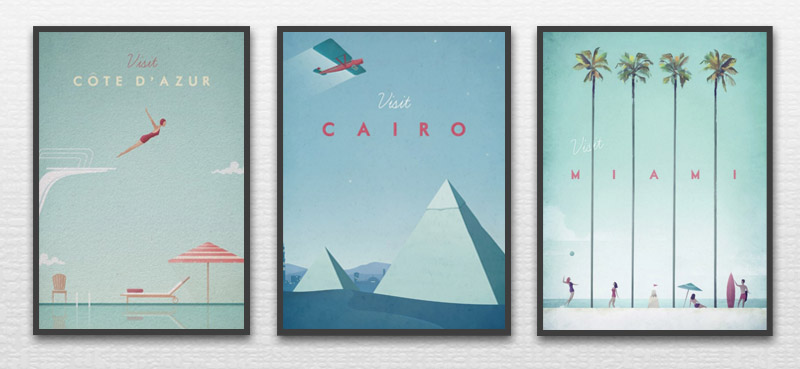 Source: zazzle.com
---
This is your chance to make some serious statements with multi-panel canvas prints and posters for your home or office decor!
---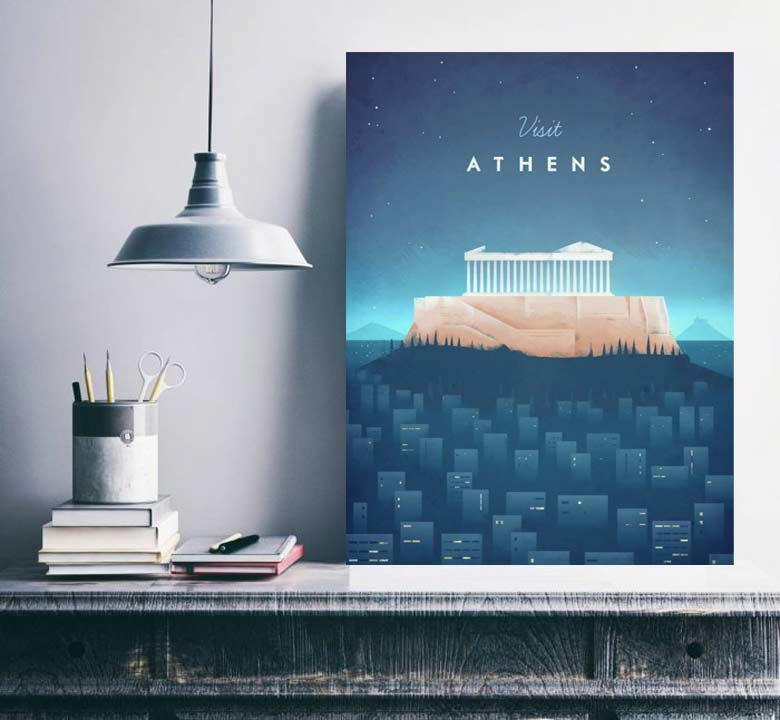 Source: zazzle.com
---
Do not let your walls stand around naked!
I don't know about you but after seeing travel-inspired decorating posters by Steve Thomas and Henry Rivers it would be a crime not to take advantage of styling up your walls with their incredible designs. Both artists cover a lot of geographical places popular among tourists with Steve Thomas going a few steps further with his series of fantasy Art Deco travel posters depicting interstellar trips and attractions.

His art looks well-balanced and stylish in almost any type of modern interior. From the modest home office to the sizable travel-inspired living room, you can use Steve's artwork for creating multi-panel canvas prints compositions that will be admired by your guests and relatives.
Henry Rivers
Henry Rivers is a master of minimalistic Art Deco design with elements of architectural drawing combined into travel poster.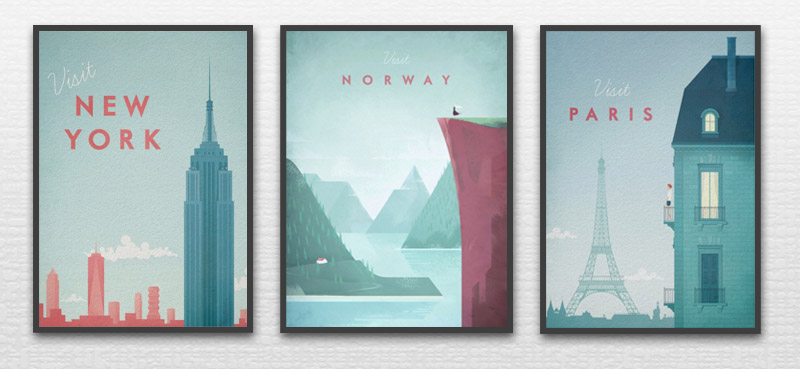 Source: zazzle.com
Experienced and skillful illustrator Henry Rivers captures the very essence of each world travel destination without unnecessary details. Having a strong foundation derived from vintage travel advertising, Henry manages to create a modern romantic nostalgia – a perfect fit for most of the IKEA-styled modern interiors.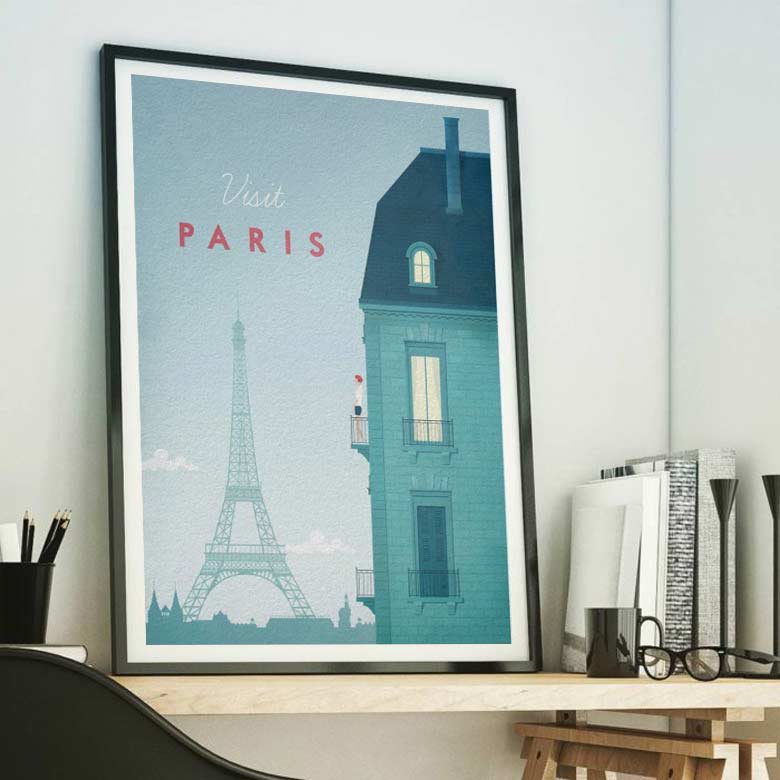 Source: zazzle.com
In addition to all this romantic stuff Rivers adds one more "romantic" straw by actually residing in a small town close to the city of Bordeaux, France. Just this fact alone should make any travel connoisseur to order the whole inventory of his posters. Besides creating these posters, Henry illustrates books by getting his inspiration from things found at European markets, antique stores, and picturesque French countryside.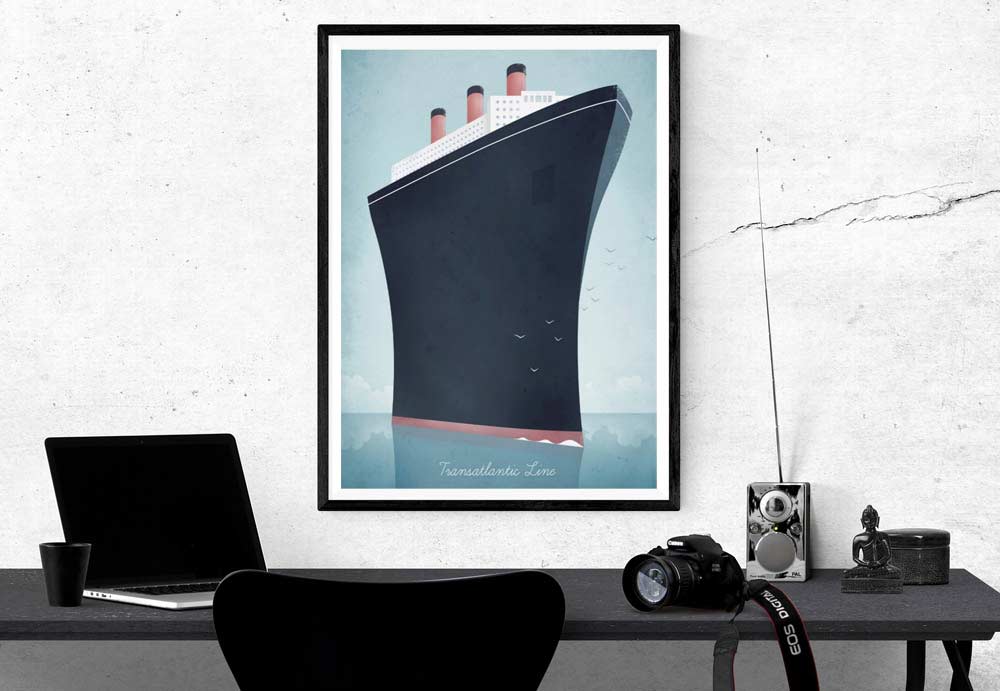 Source: zazzle.com
Rivers starts designing the old fashion way with a scratchy pen and ink drawings. After the poster's sketch is done, he would later re-design it using Photoshop and Illustrator.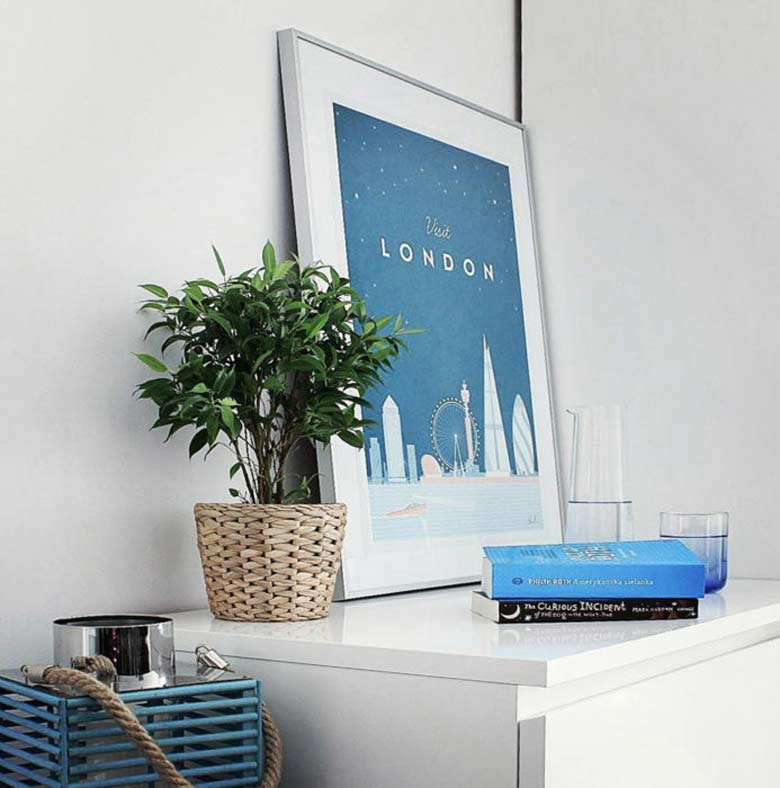 Source: zazzle.com
Henry strongly suspects that it was his degree in Architecture that awakened his fascination with Art Deco style travel posters. Clean lines of the towering landmarks and a few small story-telling details make his artwork appealing to any sensible home decorator.
Steve Thomas
Steve worked for newspapers creating graphics and illustrations for almost 14 years before becoming a freelance graphic artist.
Steve's love for a vintage poster, propaganda, and product art from the early 20th century and an interest in retro-futuristic art from the mid-20th has led him to create some really unique and remarkable travel poster art.
In addition to Art Deco travel posters, Steve did a number of commissions for really big brands such as Star Wars, Disney, Fox, Star Trek, Hasbro, The Muppets, and Marvel.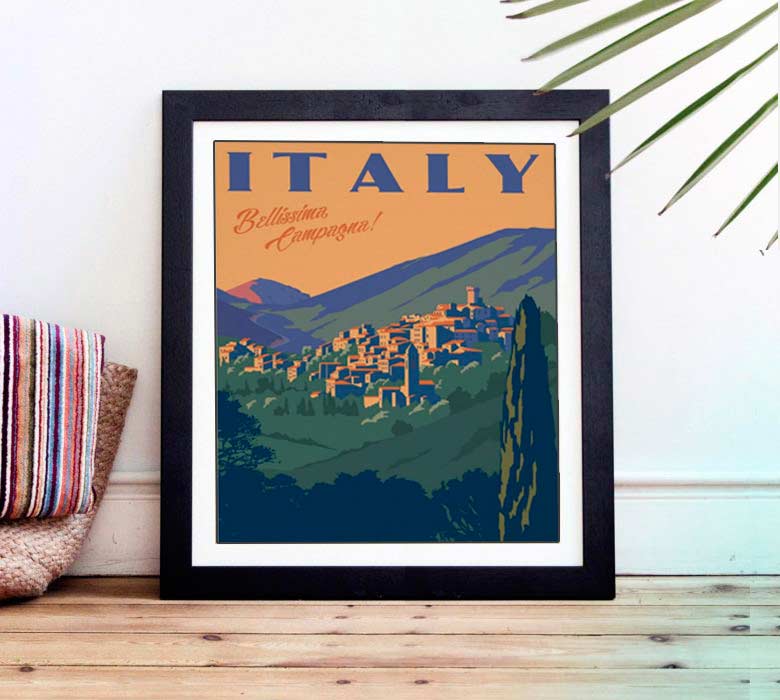 Source: zazzle.com
This tasteful Italy poster is begging to be a part of your travel-themed living room!
Source: zazzle.com
Fantasy travel can be the hottest addition to any teen or young adult room and you can go with traditional paper posters or order custom multi-panel canvas prints to make a lasting impression on all visitors. You can even mix Earth and Space destinations, like in this one pictured below.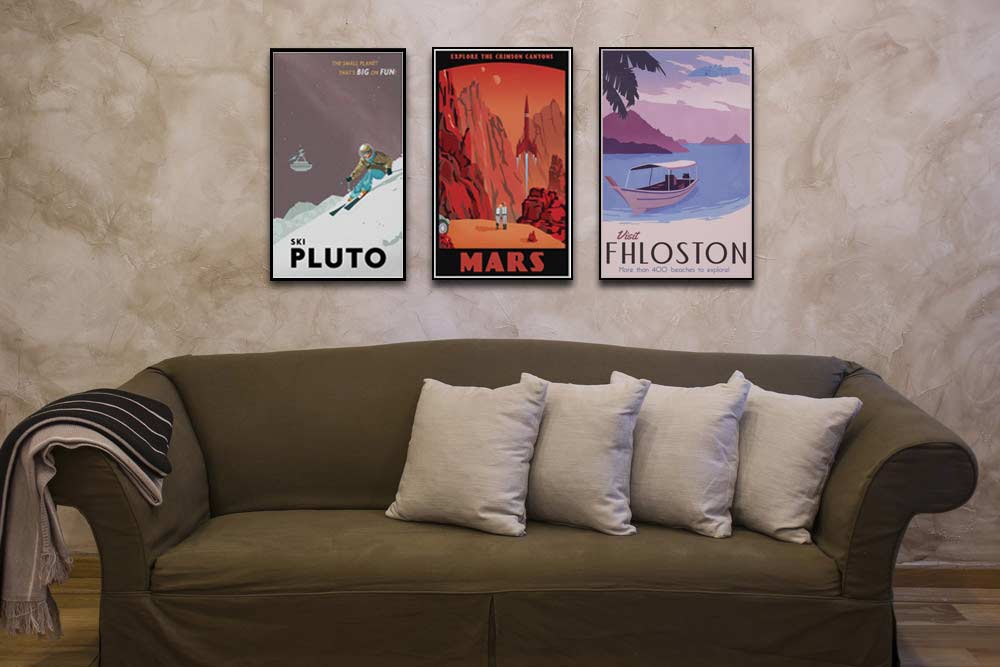 Source: zazzle.com
A mix of a few fantasy and vintage Art Deco prints and posters is an effective way to refresh your travel inspired room decor!
---
---
Source: zazzle.com
These two posters are simply perfect for multi-panel canvas print compositions either for game rooms or offices. No romantic nonsense here – strictly business.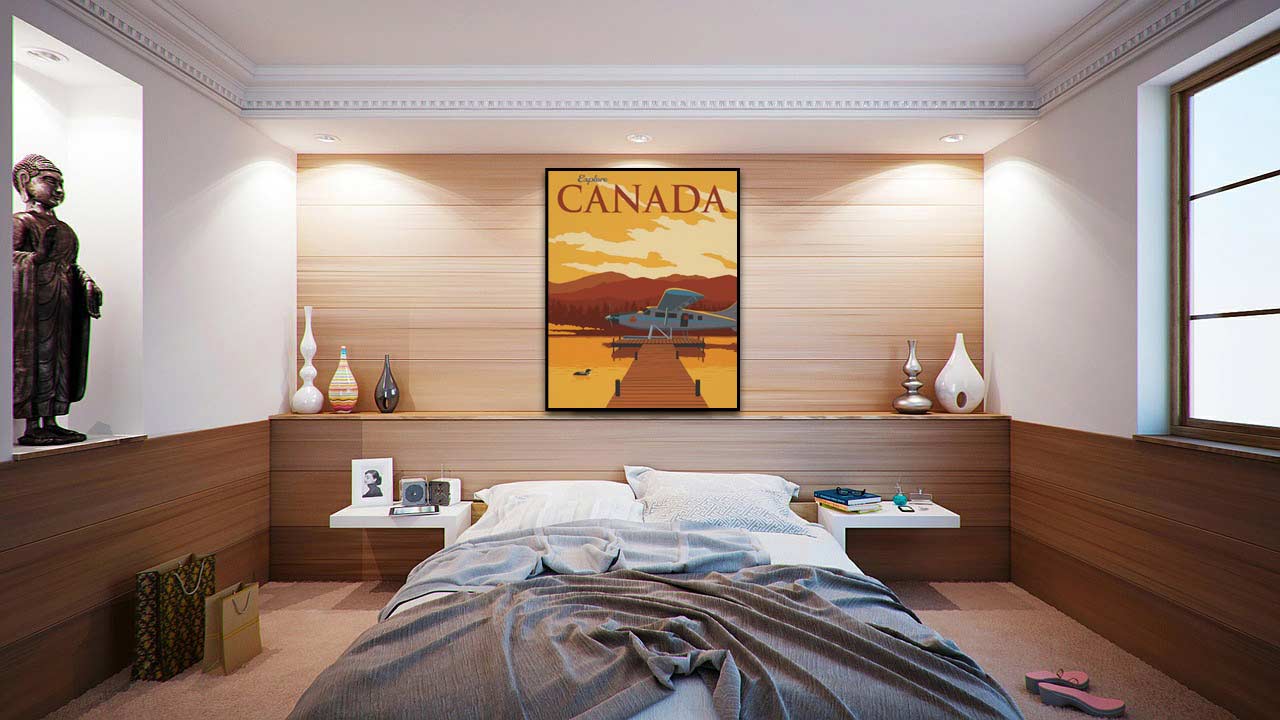 Source: zazzle.com
Besides fantasy art, modern interiors like the one above can easily handle Steve's traditional Art Deco prints and posters.
---
---
Source: zazzle.com
Who doesn't love Greece and Italy? These dreamy posters can be a great addition to your guest room or office if you are pursuing a travel decorating theme.
---
---
Source: zazzle.com
Asia is also one of the hottest travel destinations. Set your travel goals and hang these two prints at arm's reach.
---
---
Source: zazzle.com
What's next – Monaco or Loch Ness? What exotic destination are you dreaming of? It can be also a tasteful reminder of a great trip you've done in the past as a travel-inspired room decor.
---
Source: amazon.com
What do you think about large-scale multi-panel canvas prints? Antique maps have been very popular for a travel-themed living room. Get them all!
Want to try DIY easy painting instead? Learn acrylic pouring – fun, addictive, and satisfying!