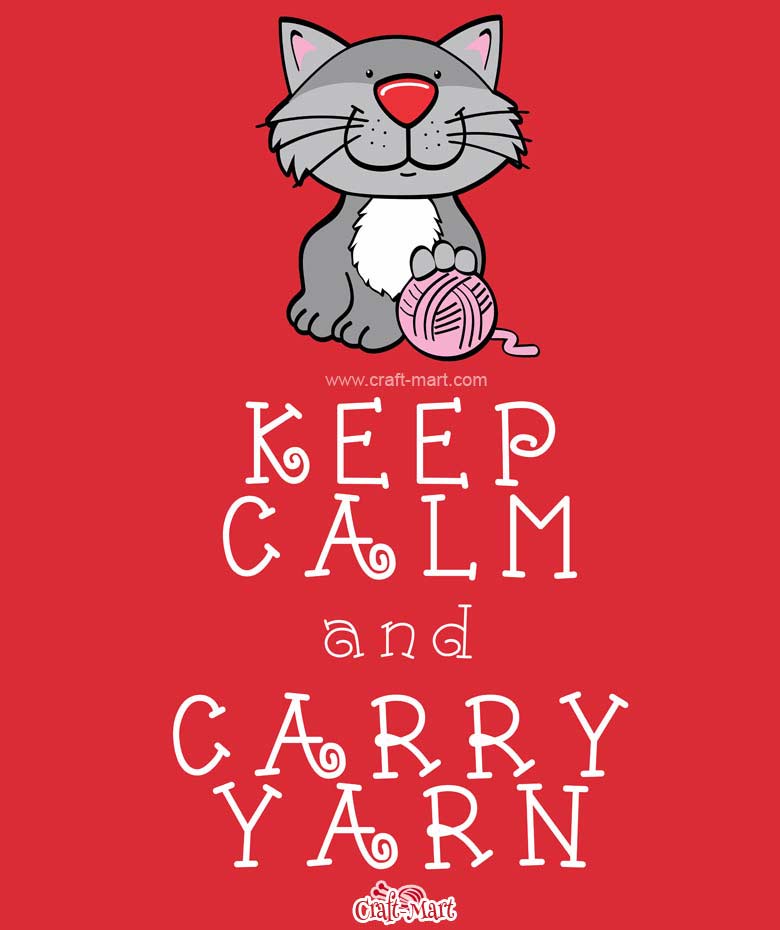 Do most of you secretly dream of making your own Keep Calm poster? Why is it so wildly popular? There are tons of Keep Calm poster makers online and even more already existing variations of it in a crazy multitude of memes in different shapes and forms.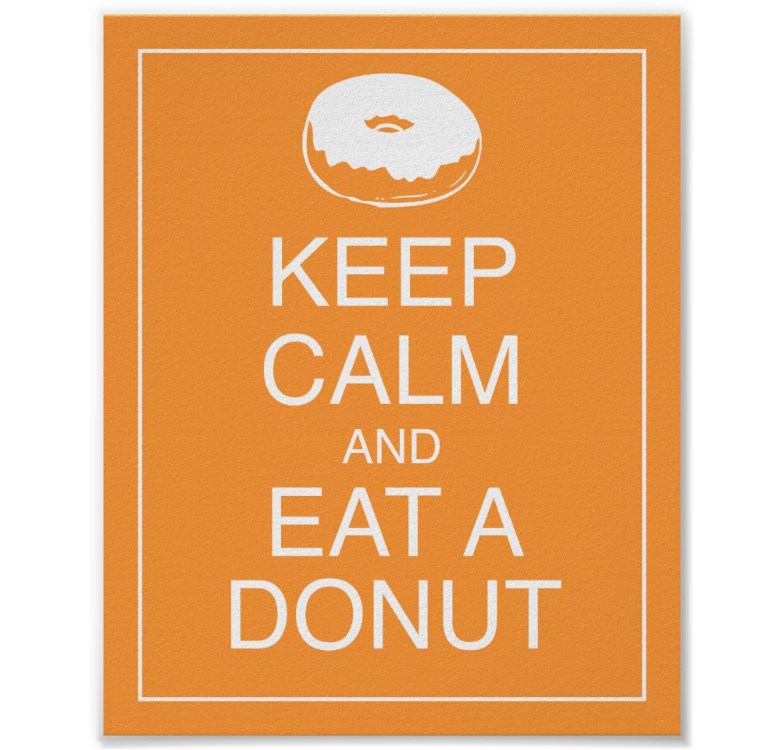 Source: zazzle.com
It is obvious that original creators of Keep Calm and Carry On poster could not imagine the madness around their simple design so many years later. This famous piece of war-time propaganda poster keeps coming back over and over again under new angles. Now, Keep Calm and Chive On is holding the top search records – all due to www.TheChive.com site.
Here is how Urban Dictionary website defines the meaning of Chive On expression (in case you are out of the loop):
Chive On refers to the mutual understanding between Chivers on how to go about life, regardless of all the a**holes, douchebags, posers, etc, who might f*** it up from time to time. It's also stronger in the sense that it unites people who share similar opinions or tastes or those who just like to see crazy sh*t as it happens – it's an underground social network, a family…
Well, regardless of your sense of belonging to Chivers tribe or some other cool group, you still might enjoy other than "Keep Calm and Chive On" variations of the British poster masterpiece. It's completely natural that after browsing through them you will feel a pretty strong urge to make your own keep calm poster. Not a problem! A sample list of Keep Calm poster makers will be faithfully waiting for you at the bottom of the page. Just try to hold your excitement, pour yourself a glass of kombucha or some other anti-inflammatory drink of your choice, and as they say below: "Keep Calm and Read On…"
Source: weknowmemes.com
Popular Keep Calm Poster Variations
Keep calm and use essential oils (it actually works in reverse – there are essential oils that are supposed to keep you calm)
Keep calm and dream on (… but only if you are not operating heavy machinery)
Keep calm and chive on (I'm doing it this very moment)
Keep calm and vote (Too late for that now, right? "Keep Calm, Vote, and Freak Out for 4 Years")
Keep calm and read the Bible (or at least Harry Potter book – just read something other than your text messages)
Keep calm and play Minecraft (we've seen too many Solitare fans – Minecraft sounds cooler)
Keep calm and move on (just go to next line)
Keep calm and eat a donut (for police only)
Keep calm and fight on (or say "Keep Calm and Stop Fighting" but it sounds so politically incorrect)
Keep calm and read Harry Potter (meaning – read a book about Harry Potter, there is no saying like "Keep Calm and Stare at Your Facebook Page about Harry Potter")
Keep calm and dance on (this one will remind you to record Dancing with the Stars show)
Keep calm and play football (this one takes too much of brain power – still can't figure out why it's called football if they grab the ball with their hands)
Keep calm and code on (IT crowd will agree – some projects and clients can really make you crazy!)
Keep calm and eat healthy food (this is too general. How about: "Keep calm and eat Non-GMO corn?")
Keep calm and play soccer like a girl (not sure what this is about…)
Keep calm and eat chocolate (No chocolate cakes or candy! Raw Chocolate only! "Keep Calm and Eat Raw Organic Fair Trade Cocoa Beans")
Keep calm and eat bacon (Smells delicious!!! Can it be combined with "Healthy" variation? "Keep calm and eat organic no-sugar-added bacon" – sounds so much better!)
Keep calm and kiss me (only if you are related to me, of course)
Keep calm and marry (for the top one percent: "Keep Calm and Sign a Prenup")
Keep calm and play soccer (or act crazy while watching others playing soccer on TV)
Keep calm and play basketball (motivational poster for short friends: "Keep Calm, Grow Tall, and Play Ball")
Keep calm and learn French (doing it for 10+ years every other month for 5 minutes)
Keep calm and sail on (just take enough drinking water with you)
Keep calm and love me (Too much passion in your life? This one should calm things down)
Keep calm and play violin (warn others first if you are a complete a beginner or build a sound-proof house)
Keep calm and cook on (for overly-emotional Italian cooks)
Keep calm and rock on (rock climbers version: "Keep Calm and Don't Fall From Rocks")
Keep calm and read a book (Just one? Should be plural: "Keep Calm and Read On")
Keep calm and travel (again, too general. "Keep Calm and Travel to Guam" or "Keep Calm and Travel for Living or Keep Calm, Travel, and Blog about It" )
Keep calm and play drums ( insert your favorite musical instrument here)
Keep calm and learn English (Someday, everyone should do it – or use Grammarly app)
Keep calm and cheer on (why?)
Keep calm and smile (again, why?)
Keep calm and drink coffee (Finally something good! Pouring a cup now…)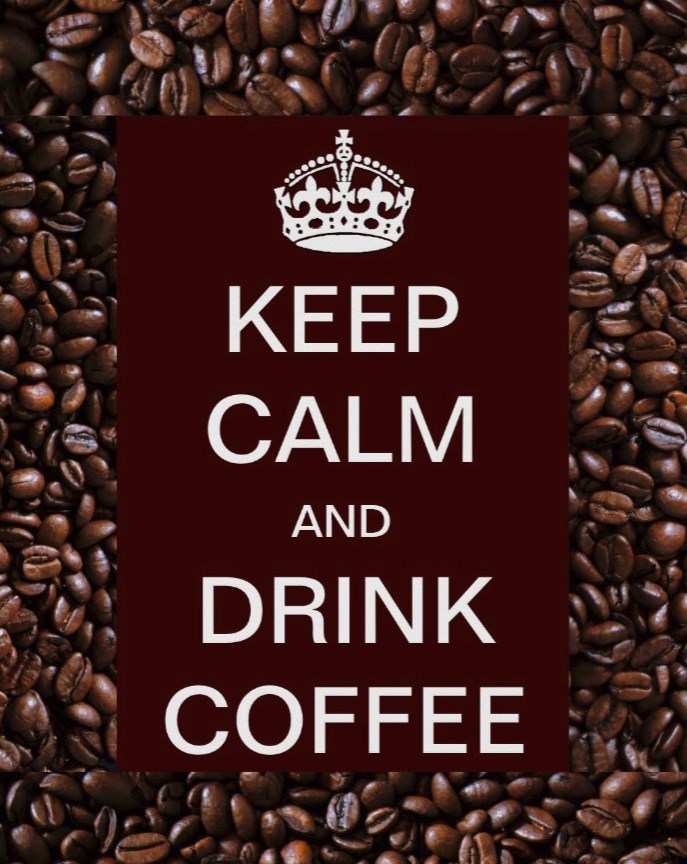 Source: zazzle.com
Keep calm and drink beer (Beeeeeer… mmm! ..but may not be beneficial for everyone's gut health. Why? The answer is 9 lines below at "Keep calm and drink wine")
Keep calm and go shopping (if you are not a fan of shopping, try "Keep Calm and Go Selling")
Keep calm and eat tacos (Perfect for Taco Tuesdays promo, just saying)
Keep calm and read on (This is what you are doing right now! Good job!)
Keep calm and spin on (Just do it – you've been sitting and reading too much)
Keep calm and drink tea (If you still working on your cup of coffee, make your next cup Matcha Tea or Ashitaba Tea)
Keep calm and kill zombies (There are too many of them out here…do your best)
Keep calm and use the force (Need some actual strength for this one – "Keep Calm and Stay Weak" situation must change!)
Keep calm and mow the lawn (If you hate those loud gas-powered lawn movers "Buy a Silent Electric Lawn Mower to Keep Everyone Calm")
Keep calm and drink wine (… eat forbidden cheese, and take long paid vacations like French people. "Keep Calm, Learn French, Take Vacations, Eat Cheese, and Drink Wine" – that's it! This should be A New Year Resolution!)
Keep calm and freak out (I'm wondering if "Keep Calm and Chive On" people are allowed to have any "freak out" moments at all?)
Keep calm and love puppies (aha…and after puppies turn into huge unruly barking mutts – "Keep Calm and Go Nuts!")
Keep calm and be happy (This may be tricky but subscribe to this blog to learn some secrets)
Keep calm and knit (knitting by itself is definitely a very calming activity, so you may drop "Keep Calm and" part and just use "Knit")
A Short History of "Keep Calm and Carry On" poster
The history of "Keep Calm and Carry On" poster is pretty remarkable. It dates back to late 1939. Great Britain's Ministry of Information was ordered to create morale-lifting posters after the outbreak of World War II which would be displayed all over the British Isles in public places.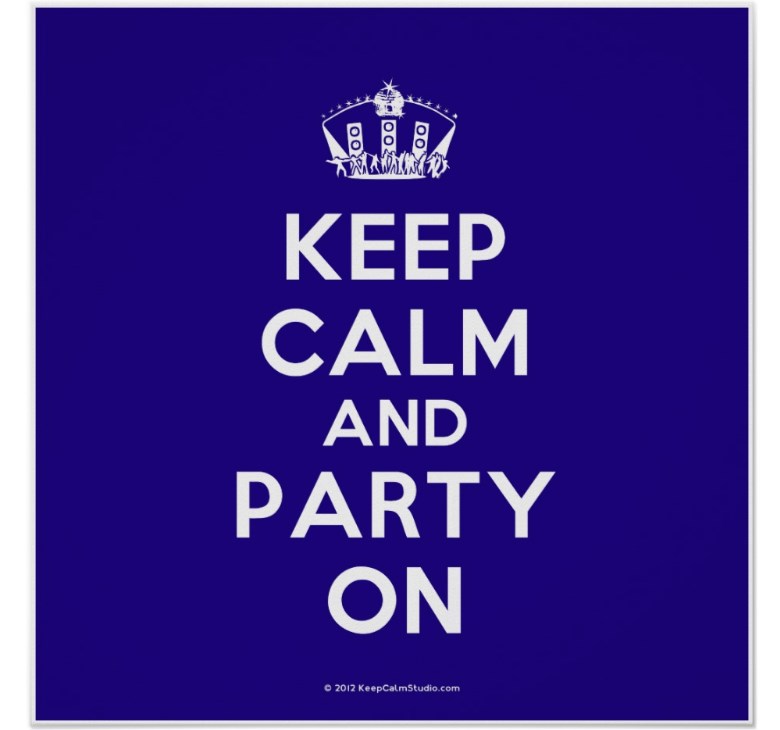 Source: zazzle.com
Three posters were designed and two were actually printed and put on display: "Your Courage, Your Cheerfulness, Your Resolution will Bring Us Victory" and "Freedom is in Peril, Defend It With All Your Might" and the third poster was never officially released.
Source: zazzle.com
Keep Calm and Carry On poster was supposed to be used only if Great Britain became occupied by Germany which, of course, never actually happened. Later during the war, the leaflet with the message "Stay Firm. Carry On." from the Prime Minister has been distributed but they were not used in the same sentence. Boxes of those leaflets were destroyed after the war ended. It turned out that only one poster survived and was found by accident 60 years later by Stuart and Mary Manley among the pile of old books purchased at the auction in 2000.
They were the owners of Barter Books second-hand bookstore in the northeast town of Alnwick. Mary liked this uplifting message so much that she had it framed and displayed at the store. Soon numerous bookstore customers started asking about the poster and were willing to purchase a copy of their own. Since that, a few other copies of the original poster were found in the National Archives and the Imperial War Museum. A limited number of originals also have surfaced at the antique auctions.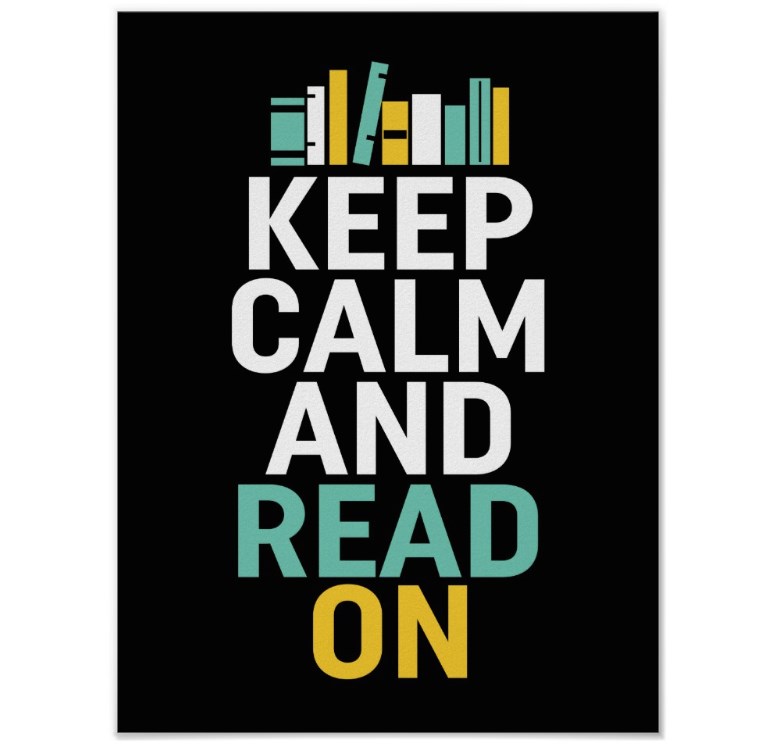 Source: zazzle.com
All this renewed interest and attention started the Keep Calm poster trend where a simple message of the war-time poster has been reproduced, parodied, copied, mocked, and mass-produced in all kinds of media around the world. Mary Manley commented that she didn't want the message to be trivialized but she was not able to stop the avalanche of commercialization that followed. The author of the "message from the past to the present" is unknown but poster's simple style with bold colored background and clear style lettering has become an easily recognizable icon of the modern times and a source of endless memes.
There are numerous creators of Keep Calm poster online where you can insert your own message or artwork instead of the iconic King George IV crown that is on the original poster and even stray away from the colored background. The message proved to be timeless though we still have no clue who the author is and to whom all the credit is due.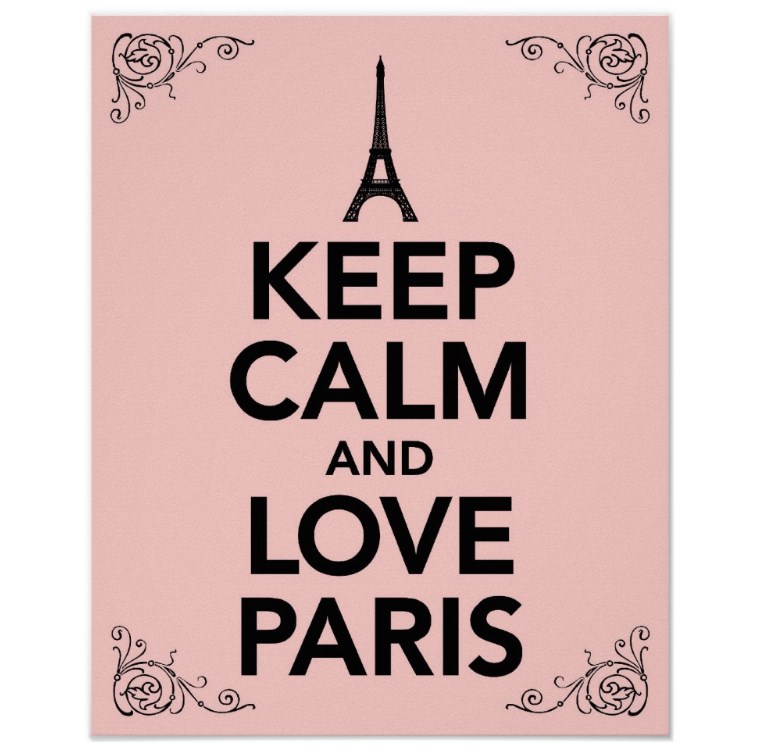 Source: zazzle.com
In 2009, the poster saw its biggest come-back due to the spread of an economic crisis in England. Two British newspapers, The Guardian and The Independent, published articles about the relevance of the poster to common folk dealing with financial troubles. Dr. Rebecca Lewis received Ph.D. for the thesis based on the original poster series and started the blog that kept track of any variations of the original message.
The Keep Calm-o-Matic image generator was created that allowed users to make an image with their own message which started an avalanche of usage in all kinds of printed media, including T-shirts, mugs, cards, etc. Just Zazzle store alone carries close to 47,000 thousand products with 'Keep Calm' message and countless variations of 'Keep Calm And Carry On' shirts, posters, and other merchandise.
Source: weknowmemes.com
In 2011 an UK-based company tried to trademark the slogan but its claims have been rejected on the grounds that "the words are too widely used for one entity to own the exclusive right." Since the popularity of this vintage poster has grown so much, the humorous messages have been gaining popularity – from cute to political. Some of them include "Now Panic and Freak Out" (with upside down crown), "Keep Calm and Party On", "Keep Calm and Dance On", and numerous "Keep Calm and YOUR OWN MESSAGE" … – there is no end to this craze on the horizon!
---
The best Keep Calm poster makers online
www.keepcalmandposters.com – this one is super easy to use with lots of clip art options but only 5 font choices and no different size option for each of 5 text lines.
www.keepcalm-o-matic.co.uk – UK online maker of Keep Calm posters, memes, quotes, and other merchandise. it has 15 fonts to choose from but no individual size control for each text line.
http://postergen.com/keep-calm-generator – this Keep Calm poster making website has more options and close to 100 fonts. If you need something complex then go with this one.