Nomad or not, you have to see these tiny homes on trailers if you have even the "tiniest" plan to go "tiny" someday. Maybe, before deciding to simplify your life, you are doing your research about the pros and cons of tiny living.
There are a lot of questions to ask before you would seriously consider investing into tiny homes on trailers:
Would all your current belongings fit into a tiny space?
Where would you park it?
How does the toilet work and do you need water and sewage hookups?
Do you pay property taxes on your tiny house trailer?
What kind of financing is available to purchase your dream tiny home?
What are your local and states laws and regulations affecting tiny living?
How can you customize it?
What green tiny living options are available in custom tiny trailers?
You can find most of these answers on the Escape website, as well as check their excellent transparent price list for all the available custom features. The website also features tiny trailers that are currently in stock at discounted prices.
All the models are extremely well-designed, have clean and logical floor plans, spacious interiors with large windows, and are easily transportable. Check out some of these units below.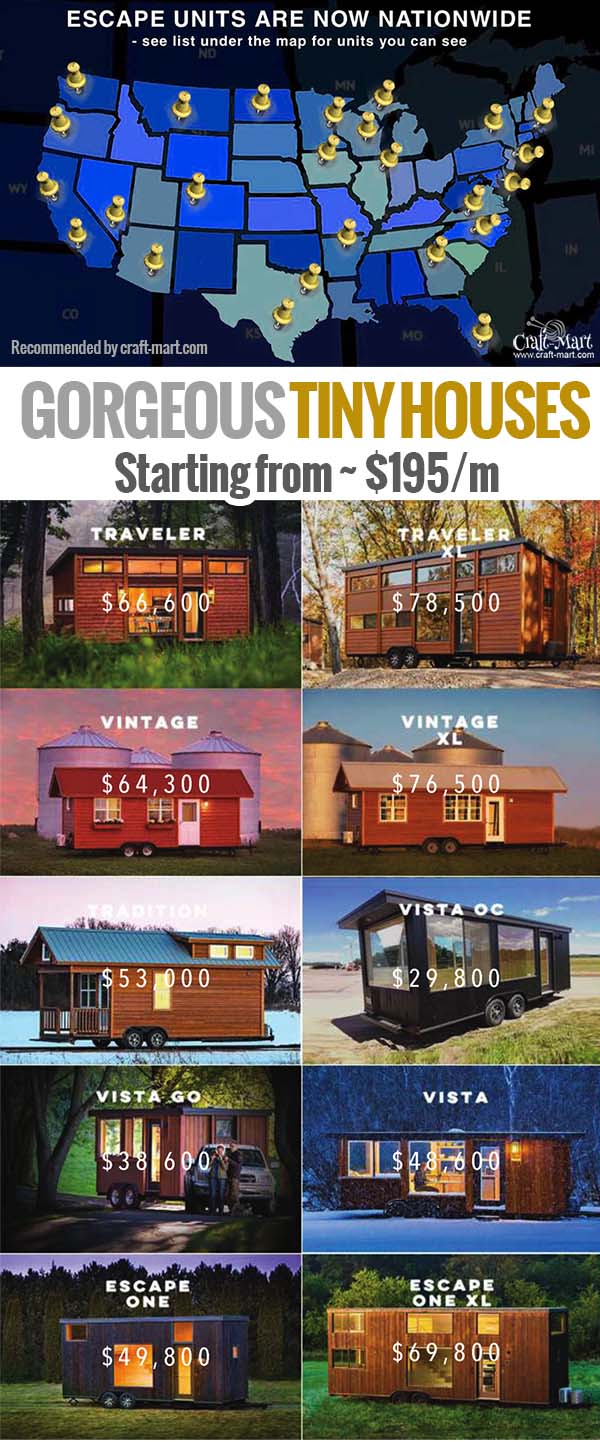 They, sure, look good but you may not be a digital nomad yet – just still dreaming of your life on the road.
So, let's take a look at some of these tiny ho homes on trailers…
Escape One (tiny house trailer by Escape)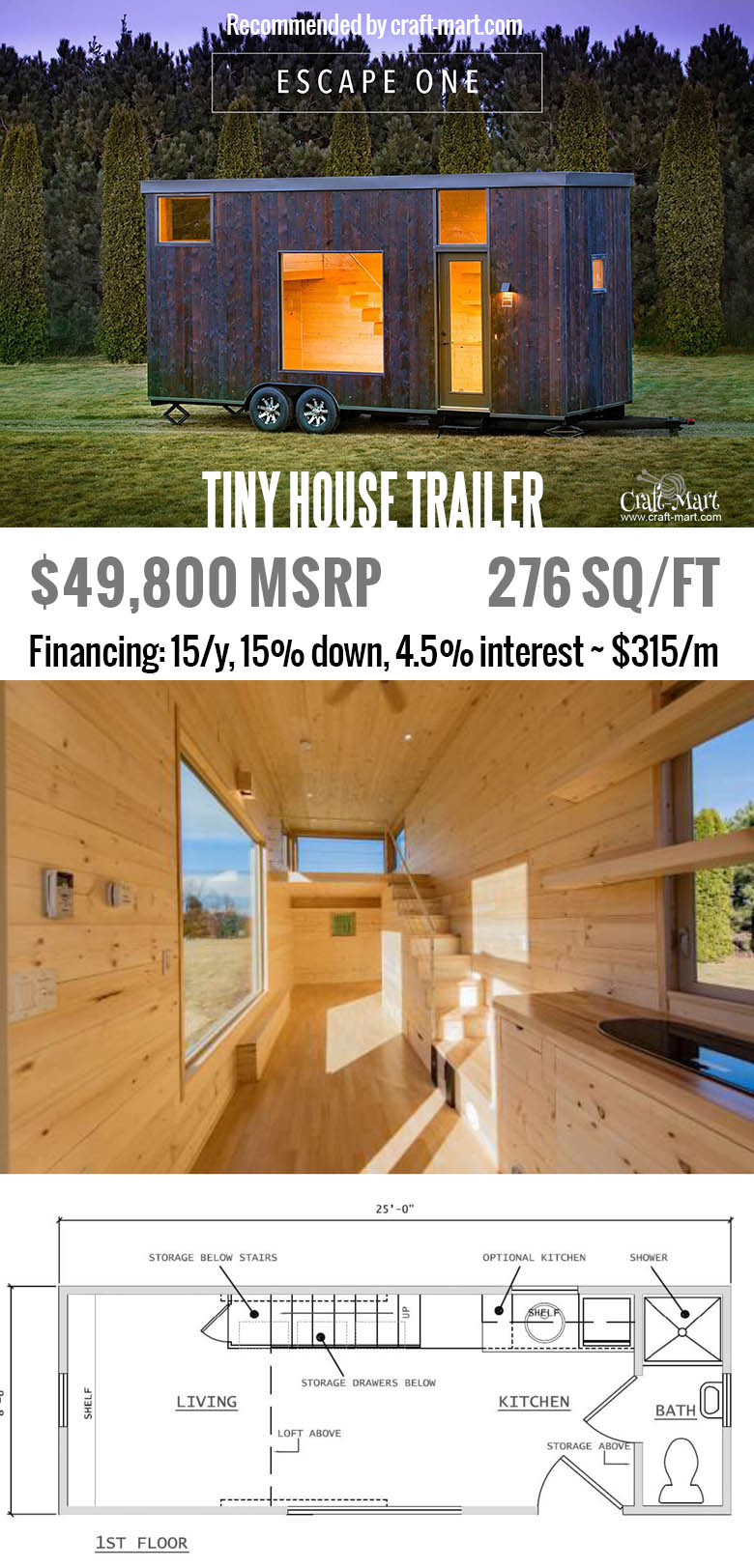 The coolest feature of this house exterior is how the siding is treated with the ancient Japanese Shou Sugi Ban method of waterproofing the boards by charring a wood surface. A high ceiling and multiple windows create an airy interior.
If you can afford $315 a month for this Zen simplicity, you can clutter this marvelous interior with whatever you want. BTW, it is definitely cheaper than rent in most of the metro areas. Though keep in mind the cost of leasing land and utilities.
Tradition (tiny house trailer by Escape)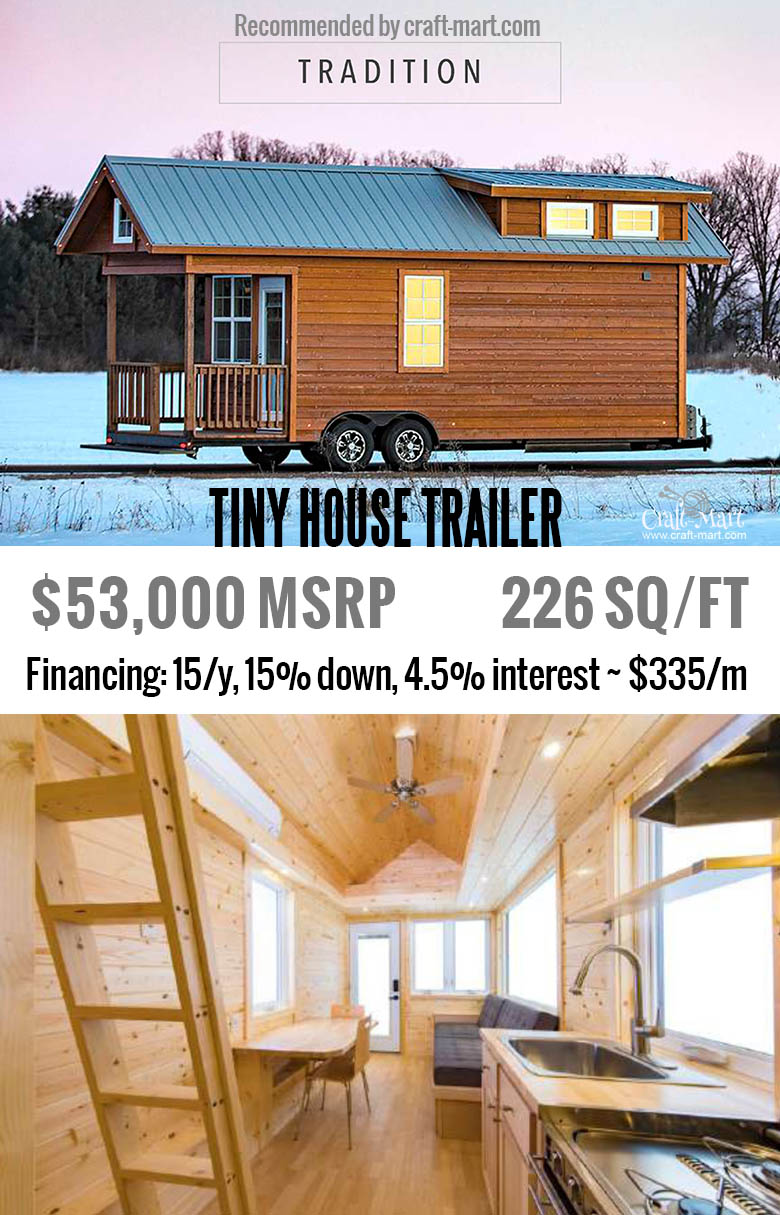 Do you see how much outdoor light this tiny house gets? Nice kitchen with storage space plus huge sleeping loft with optional dormers, not to mention the entry on the end with an optional deck – all for $335/m. A great price for this house! Windows and a staircase to the second floor can be customized.
Tradition Model by Escape (floorplan tour)
Traveler (tiny house trailer by Escape)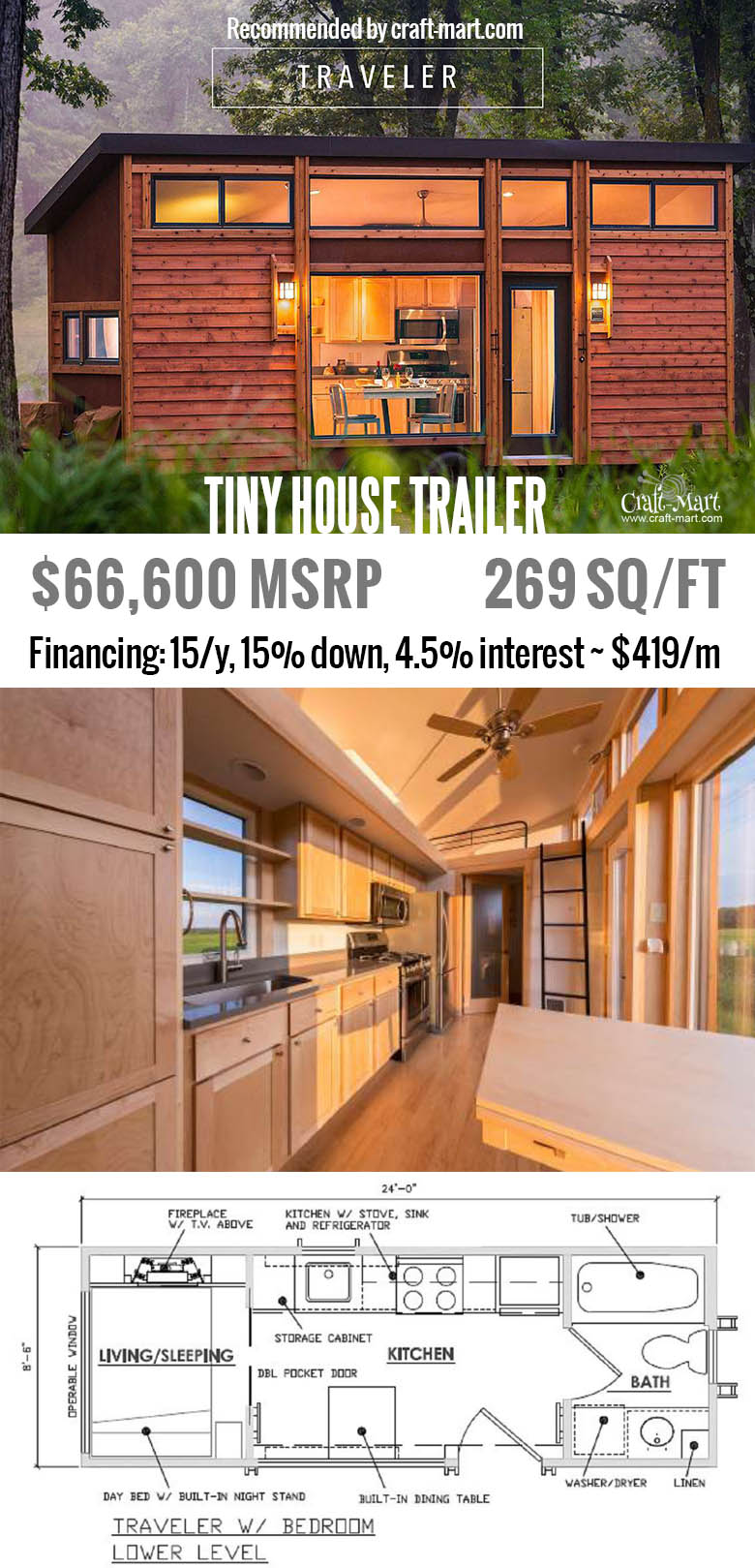 Exterior: pre-finished cedar lap siding and trim with steel accents.
Interior: upper sleeping loft with queen bed, second sleeping loft or attic, first-floor daybed (double size), or first-floor bedroom upon request. 48″ upper loft option.
The kitchen and other areas have maple cabinets, bookshelves, built-ins, etc. The kitchen is equipped with a stainless sink, designer faucet, butcher block kitchen table.
Traveler model – Tiny House Trailer by Escape (floor plan overview)
Vintage (tiny home on trailer by Escape)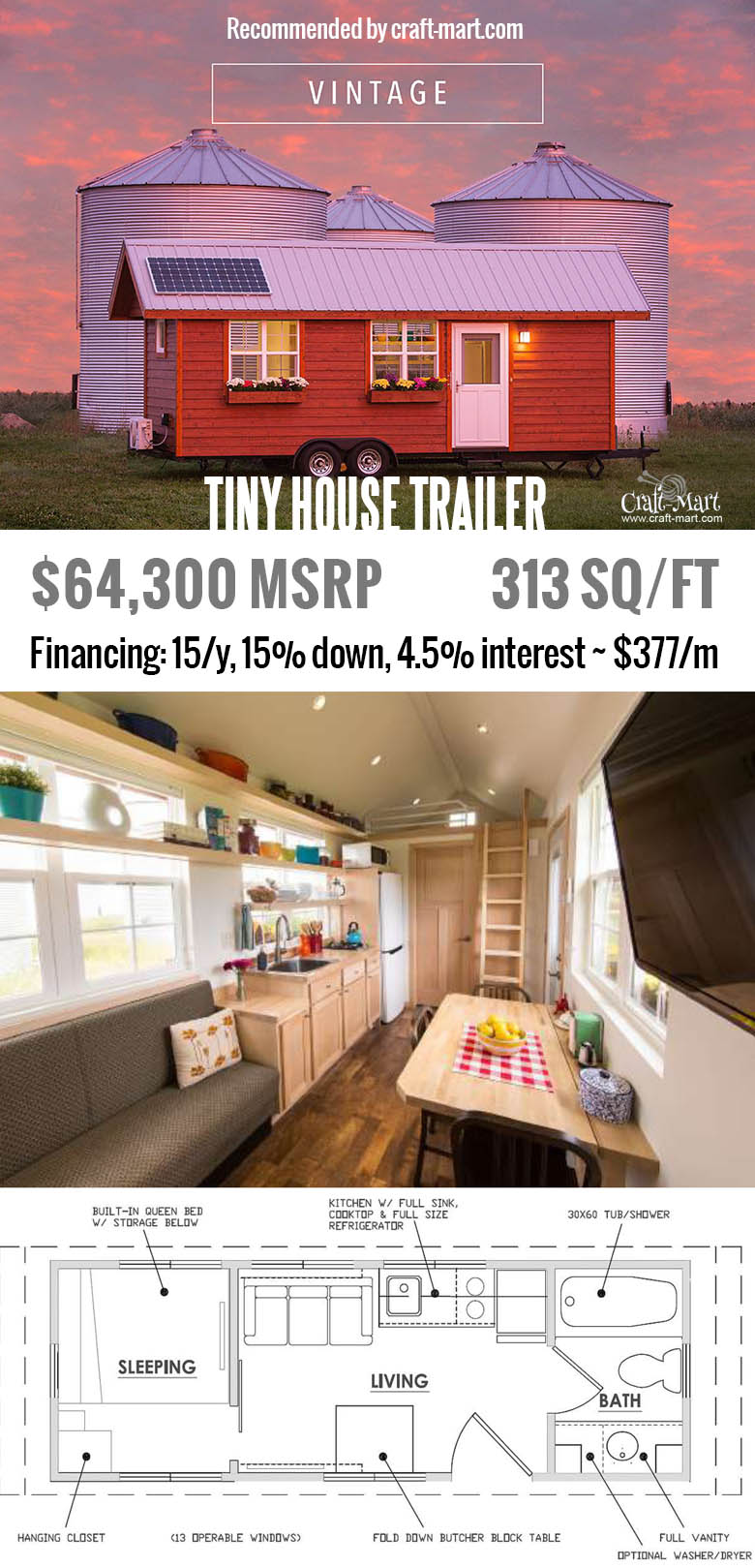 The vintage tiny house trailer is pure Americana with top-notch craftsmanship and design quality you can expect from US tiny home builders. A dozen large windows fill this beautiful house with plenty of light.
The bathroom and the shower feel surprisingly large. The first-floor bedroom is spacious. The flip-down kitchen table is made of real wood. The kitchen has a full-size refrigerator. The living room has space for a couch and the upstairs bedroom feels very spacious.
Vista OC (tiny house trailer by Escape)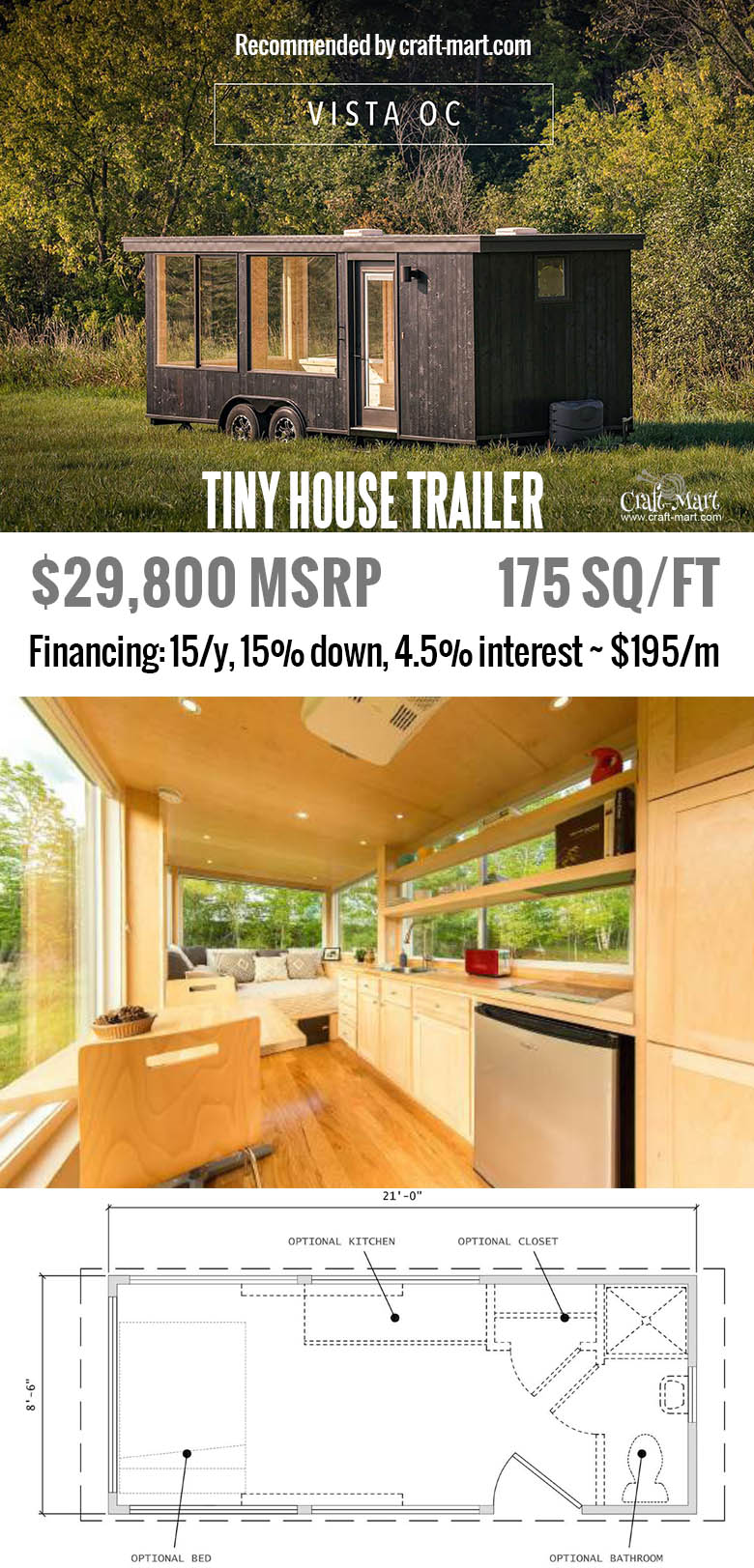 This tiny model looks more like an aquarium with so many windows! It is almost like camping outside while being protected from the elements. If you are a digital nomad who feels caged in a traditional office space, for $195 a month you should sign up without any hesitation to try the tiny living first hand.
Vista (tiny house trailer by Escape)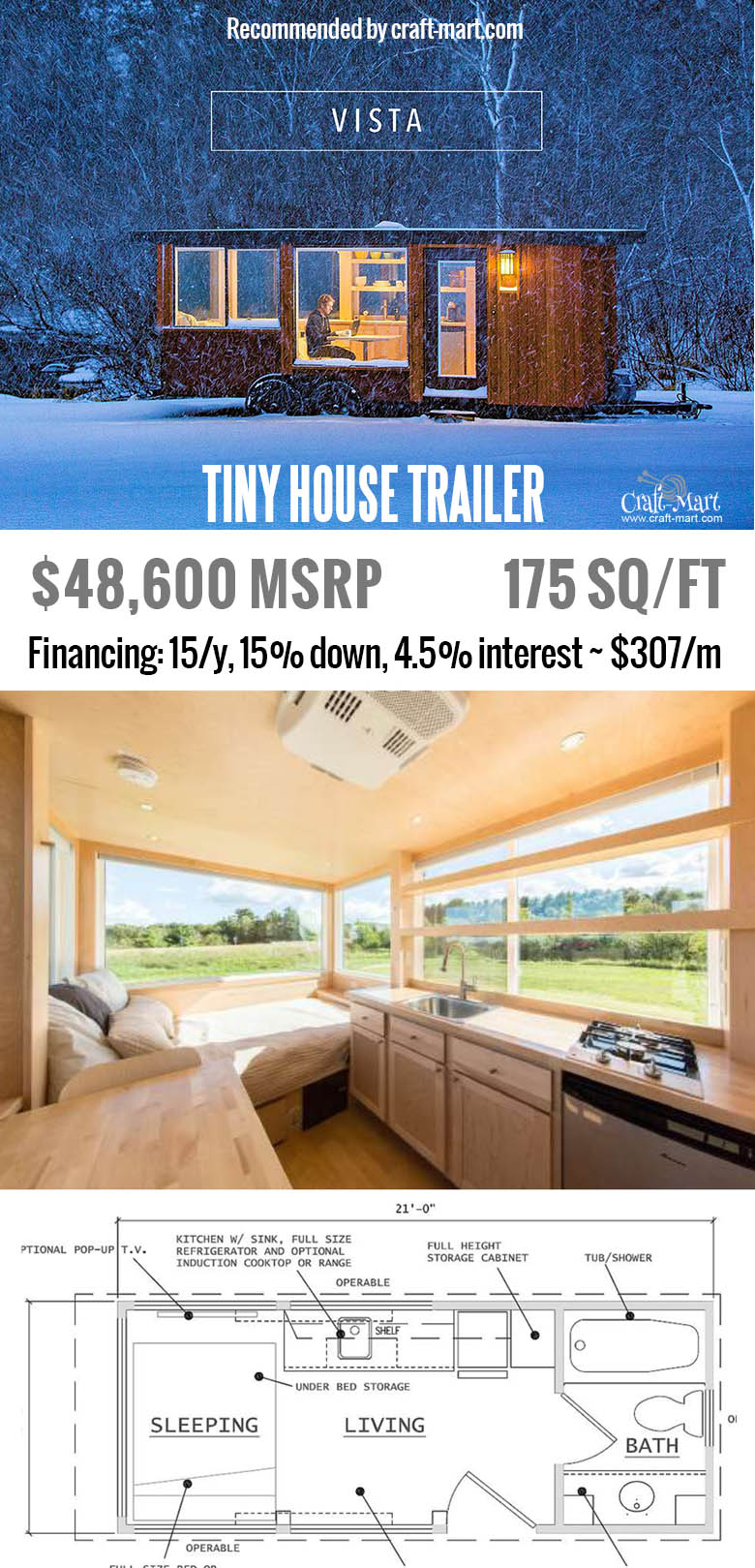 Aaahhh… Another panoramic view tiny house interior. That winter picture says it all – the guy inside is a pretty happy digital nomad and you are still thinking about buying a tiny house on wheels.
While you are still deciding what to do with your life, read about how others earn money with their tiny homes on trailes.
Purchasing tiny homes on trailers offers a great side hustle suitable for college students working on a degree or a retirees looking for extra sources of income.
Perhaps, it seems too hard to earn money from vacant land, but a custom tiny house may offer a solution to make extra cash for a young couple or a business-minded retiree.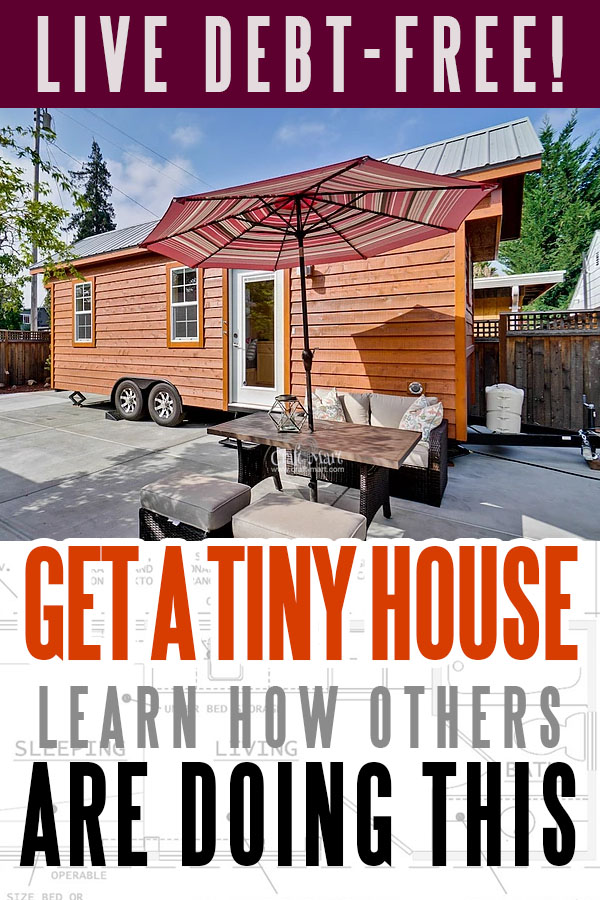 Maybe, you are interested in tiny house living and would like to see it for yourself prior to diving in. It is a great way to test it and even earn some extra cash in the process. Perhaps, your tiny house on wheels for rent can save you and your family in the hard times?
Don't forget, Forbes Magazine calls ESCAPE tiny houses "The most beautiful tiny houses in the world."
How much can you earn from the rental of prefab tiny house?
Here is an actual AirBnB listing of ESCAPE Tiny House so you can check it out: Buck Moon Tiny House.
This is how the rental unit is described by hosts:
"The Buck Moon Tiny house is a brand new Escape ONE located in the Texas Hill Country with easy access to Blanco, Wimberly, and Dripping Springs. We created this space so that visitors can appreciate the Texas Hill Country while surrounding themselves with minimal and modern aesthetics. Our little family loves it here so much that we wanted to share the experience!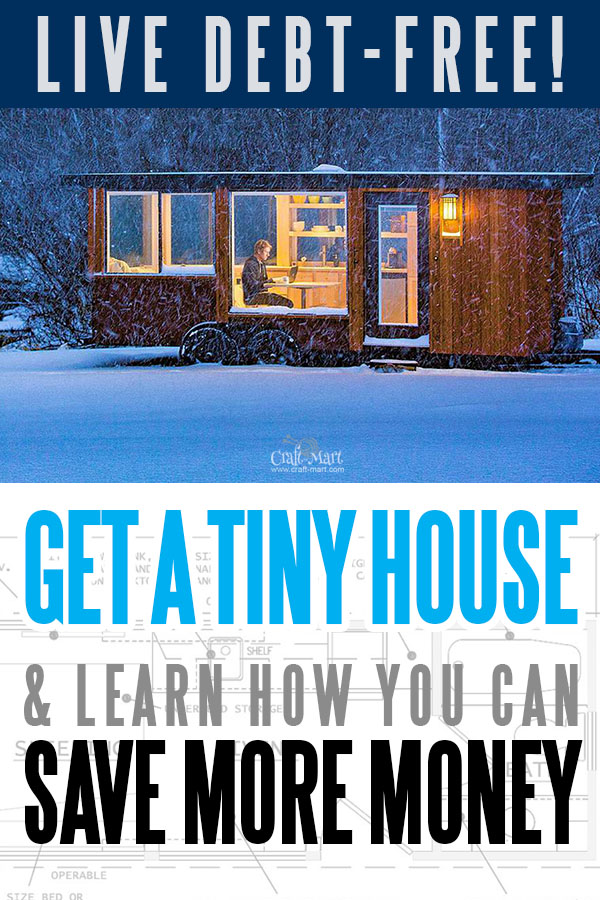 The space of Prefab Tiny House
The ESCAPE One is a road-ready tiny home with 276 square feet of adaptable space. From the ancient Japanese Shou Sugi Ban exterior to the soaring airy interior, the ONE feels quiet, traditional, and yet timeless. Dwell Magazine calls it "Airy, Bright, Efficient & Comfortable".
Guest access
Guests have access to the entire tiny house, parking, and surrounding wooded area. The tiny house sits towards the front of our wooded property with easy access to parking. Our family lives just down the road towards the center of the property.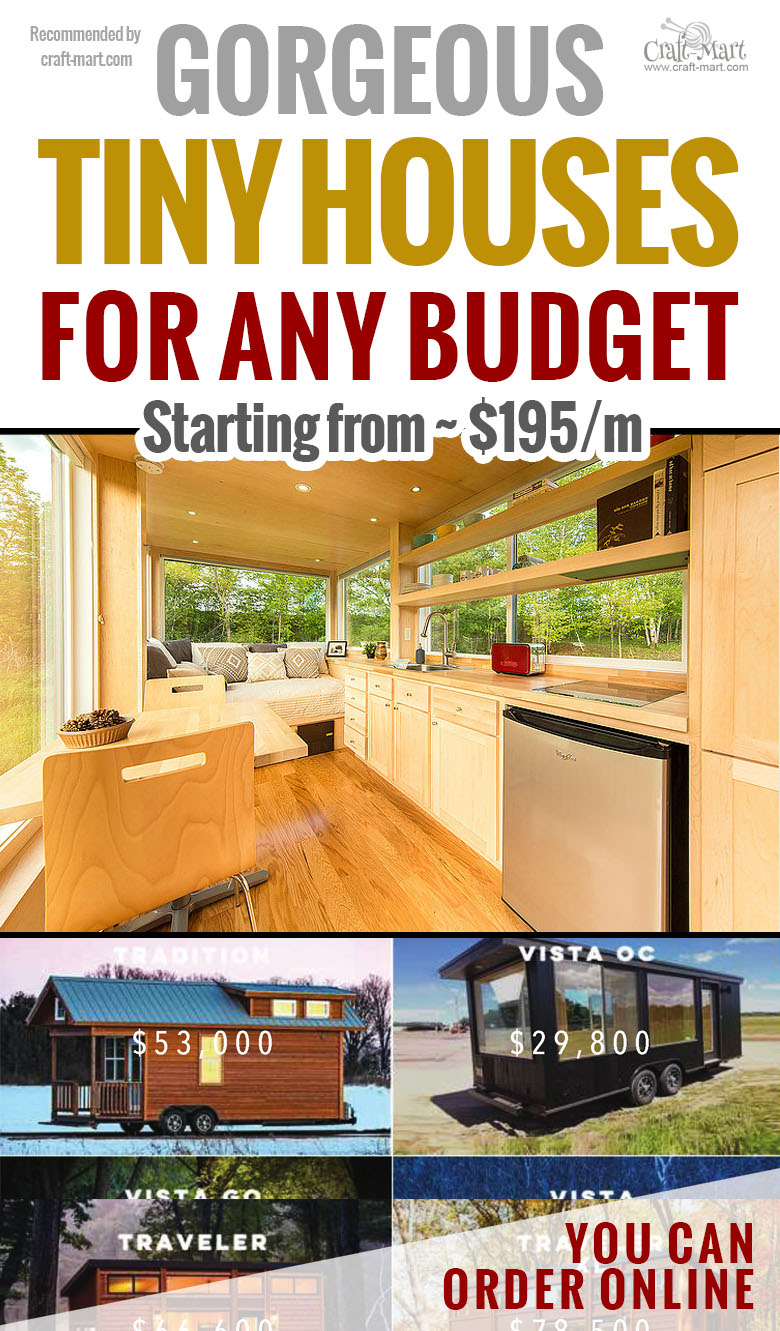 Interaction with guests
We live on the property and are always available for any assistance."
Bottom line
It is a great PR move by ESCAPE as it lets the company market their tiny units all over the country without maintaining a showroom. While these prefab tiny houses generate some revenue, ESCAPE gets more exposure and promotes its units to a wider audience of interested buyers.
It is logical to want to order your own prefab tiny house after spending a night or two and experiencing its amenities. If you have vacant land where you occasionally spend a week or two, this prefab tiny house on wheels may be a great solution for a temporary vacation home.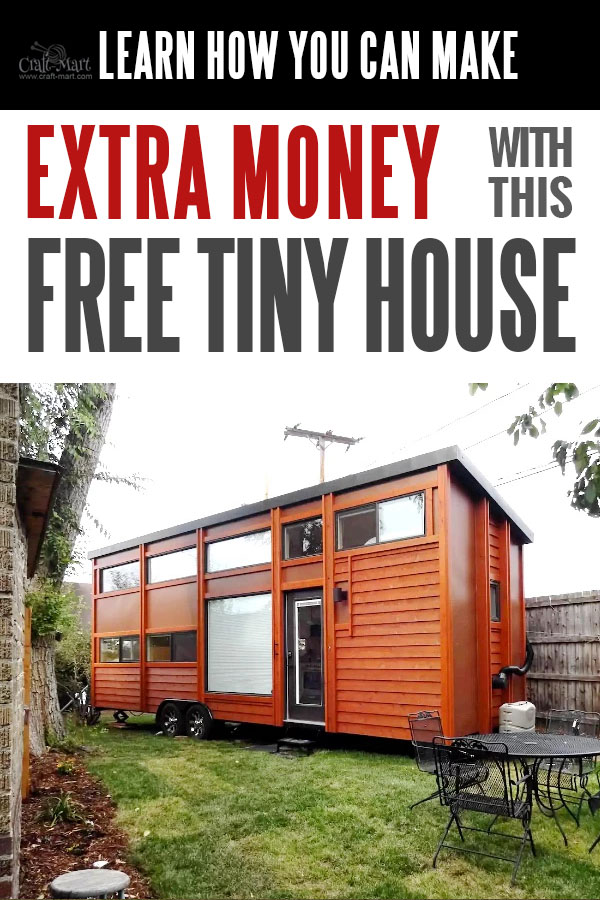 And it may help you make some extra money on the side as well by renting your prefab tiny house on wheels when your family is not using it.
On a personal note, we were pleasantly surprised by how big they are inside. You definitely don't feel claustrophobic at all!
---
For other specialized tiny home building companies see our updated US, Canada, and EU Directory of Tiny House Builders.