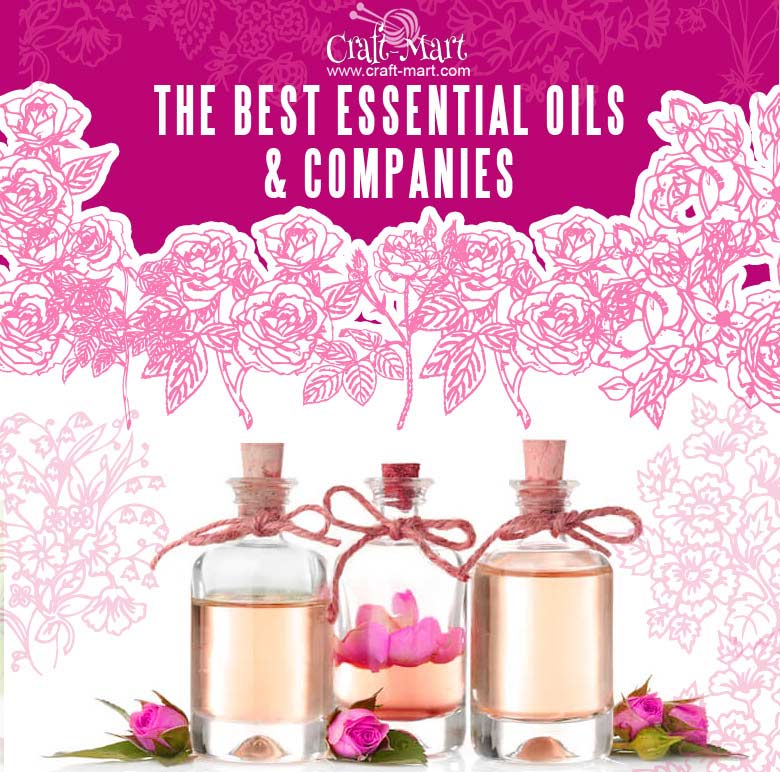 As with all other products that may influence your wellness or health, dealing with reputable essential oil companies will safeguard you from a number of problems. Some of the essential oils are really expensive like Agar or Rose oils, some are rather rare. You should ask yourself a question: "Whom should I trust more with my health: the top essential oil brands or unknown sellers from overseas?"
The best smelling essential oils for different tasks
Fragrance oils vs essential oils – know the differences!
Fragrance oils are not natural at all! They are chemically produced on an industrial scale for making soaps, candles, body deodorant sticks, cleaning products, etc. They are cheaper than essential oils and have no health benefits.
Essential oils that are extracted by steam distillation without the use of solvents or other harsh chemicals are one hundred percent natural. These oils provide a wide range of health benefits confirmed by numerous scientific studies.
Most Popular Single Essential Oils That Smell Nice
Almost all essential oils have anti-bacterial properties. We know that bacteria causes the bad odor. Essential oils are actually killing bacteria eliminating the source of the bad smell. This is what "fragrance oils" can't do – they are simply masking the bad odor.
Bergamot
Jasmine
Lavender
Lemon
Patchouli
Peppermint
Rose
Sweet
Strong Smelling Essential Oils
Angelica
Galbanum
Sandalwood
Patchouli
Peppermint
Rose
Ylang Ylang
Vanilla
Best Smelling Essential Oils for Skin Care
Remember that essential oils need to be diluted using carrier oils. Only a few essential oils are weak enough to be used on the skin straight up. Mixing essential oils with carrier oils helps to release smell for a much longer period of time since fast evaporation of the essential oils is delayed by non-evaporative carrier oil component.
Agar
Bergamot
Galbanum
Lavender
Lemon Verbena
Neroli
Fir
Pine
Sandalwood
Rose
Ylang-Ylang
Vanilla
Best Smelling Essential Oils for Hair Care
You can just add a few drops to your hair conditioner of shampoo or go the Eastern way and mix any of the best smelling essential oils with Amla oil, for example. Indians have been using Amla oil (Indian Gooseberry) for centuries for hair growth and health.
Citruses oils
Jasmine
Lavender
Peppermint
Rose
Rosemary
Vanilla
Best Smelling Essential Oils to Diffuse
During a flu season, diffusing essential oils helps in many aspects. Oils kill airborne bacteria, help with congestion, improve your mood, make you think more clearly. Keep in mind that the best smelling essential oils are not always the most effective for fighting flu or congestion. All top and reputable essential oils companies usually have a few lists of different essential oil combinations for various needs.
Jasmine
Grapefruit
Lavender
Mandarin
Sweet Orange
Melissa
Neroli
Patchouli
Peppermint
Rose
Spearmint
The best smelling essential oil combinations
Although it seems like a good idea, making your own essential oil blends could be rather costly in the beginning. All top essential oils brands usually have professionally formulated proprietary blends that work wonderfully for the majority of their customers.
On the other hand, experimenting with your own essential oil combinations can be fun and rewarding.
Read more about blending essential oils
Top reputable essential oil companies
Many top essential oils brands became extremely popular simply because of their marketing tricks and not the superior quality of the products. It happens in every niche and a lot of consumers fall into the trap of paying 4 times more for the same product sold in a bit different packaging with a "seal of quality".
Since essential oils are not much regulated in the US some quality standards used by essential oil companies here are pretty much made up.
If there are no exact standards then how can we filter out the best essential oil companies in terms of quality, transparency, and affordability?
Reputable companies usually provide GC/MS (Gas Chromatography / Mass Spectroscopy) test results. Only a few companies will provide this information for each batch of oil;
Reputable essential oil companies will describe extraction methods used for different oils (steam distillation, cold expression, solvent extraction, etc);
Reputable oil companies will have information where the plants used in oil extraction came from (organic farms or wild harvested);
Note, that is is not always better to have oils extracted from "organic" plants. Wild herbs often provide more potent extracts with a stronger fragrance. Naturally, they have to prove that wild-crafted herbs and plants a free from pesticides and other chemicals.
Here are the top essential oil companies that have the information mentioned above available on their websites or upon request.
Alphabetical List of Essential Oils
Essential Oils (N-Z)
Main Benefits, Uses, Studies, Side Effects
N
O
P
R
S
T
V
W
Y
Z