The love for Mason jars is universal and ever-growing: there are entire blogs devoted to Mason jars' crafts and DIY ideas, numerous organization hacks with Mason jars on Pinterest that will make your pantry (and entire house) look like a magazine cover, not to mention the main purpose for which John L. Mason created his famous jar and patented a metal screw-on lid in 1858 – food preserves.
A little trivia to check and improve your knowledge of this beloved DIY tool for crafters and bloggers all over the word:
How old was John L. Mason when he filed his famous patent for Mason Jar lid?
It is amazing that John Landis Mason was only 26 years old when he patented his famous invention in 1858. Unfortunately, he didn't see any money from that patent, as it expired in 1879 and that's when all the competitor brands started the mass-production of glass jars with screw-on lids. Jarden Home Brands Ball® Canning which is producing the majority of Mason jars used today started manufacturing its jars in 1884, though the iconic Ball logo was patented only in 1904.
What do salt shakers and Mason Jars have in common?
The metal screw-on lid of the salt shaker is also one of John L. Mason's inventions which is kind of logical progression after the invention of the metal lid for fruit jars.
How expensive are vintage Mason Jars?
You would be surprised that some of the limited edition vintage Mason Jars sell for hundreds of dollars at the auctions. Some rare Mason Jars sell for over $1,000 and there is a documented sale of an antique Mason Jar (circa 1896) on eBay for $2,499. So what are the tell-tale sign that one of your old Mason Jars could be worth some serious money? Read this expert opinion and check your dusty treasured Mason Jar collection at the attic for color, numbers on the bottom, and the look of the logo and writings on the sides. You may be the lucky owner of the so-called Buffalo Mason Jar in amber color (there are only 4 of these jars in existence).
What makes Mason Jars so amazing for DIY projects?
Mason Jars are available in the variety of sizes from 4 oz to 128 oz (one gallon);
You can buy Mason Jars anywhere: your grocery store, Amazon, Walmart, and craft stores;
There are many accessories for Mason Jars that will fit any crafter's needs;
They are made of glass so they are perfect for pantry organization, fridge organization, and prolonged food storage;
Free printables for Mason Jars make them perfect for DIY gift exchanges, craft projects, showers, and parties;
The variety of Mason Jars crafts ideas online may inspire your next DIY project.
Though Mason Jars manufacturing started as a practical solution to a common problem of preserving home-grown crops so you can enjoy them throughout the year, now the uses for these versatile glass jars are multiplying. Mason jars come in many different attractive colors and there are numerous Mason Jars accessories that allow crafters to use them as decorative items, solar lanterns, bathroom accessories, and even pencil sharpeners. As you can use regular paint and free printables with any jar, it is possible to transform your regular Mason jar into a stylish gift holder or an office desk organizer. Possibilities are limitless and a plethora of ideas from bloggers is inspiring new creative ideas every day.
From rustic to modern, we have collected the most amazing ideas for using regular Mason Jars for creative DIY crafts, organization projects, and unique gift ideas.
1. DIY Paint Drip Mason Jars for Craft Room, Coloring, or Homeschooling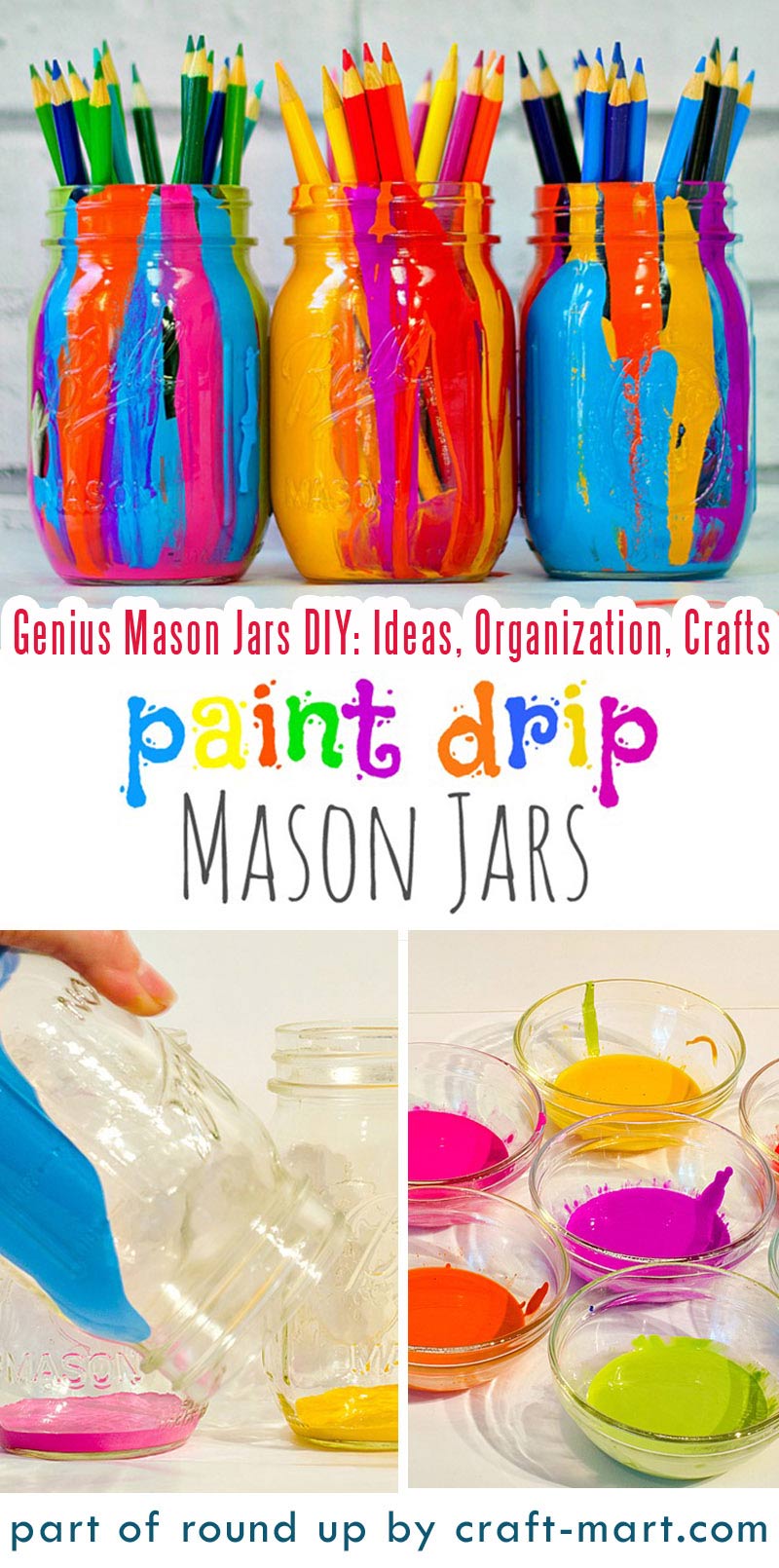 Source: masonjarcraftslove.com
2. Mason Jar Sewing Kit Organization Idea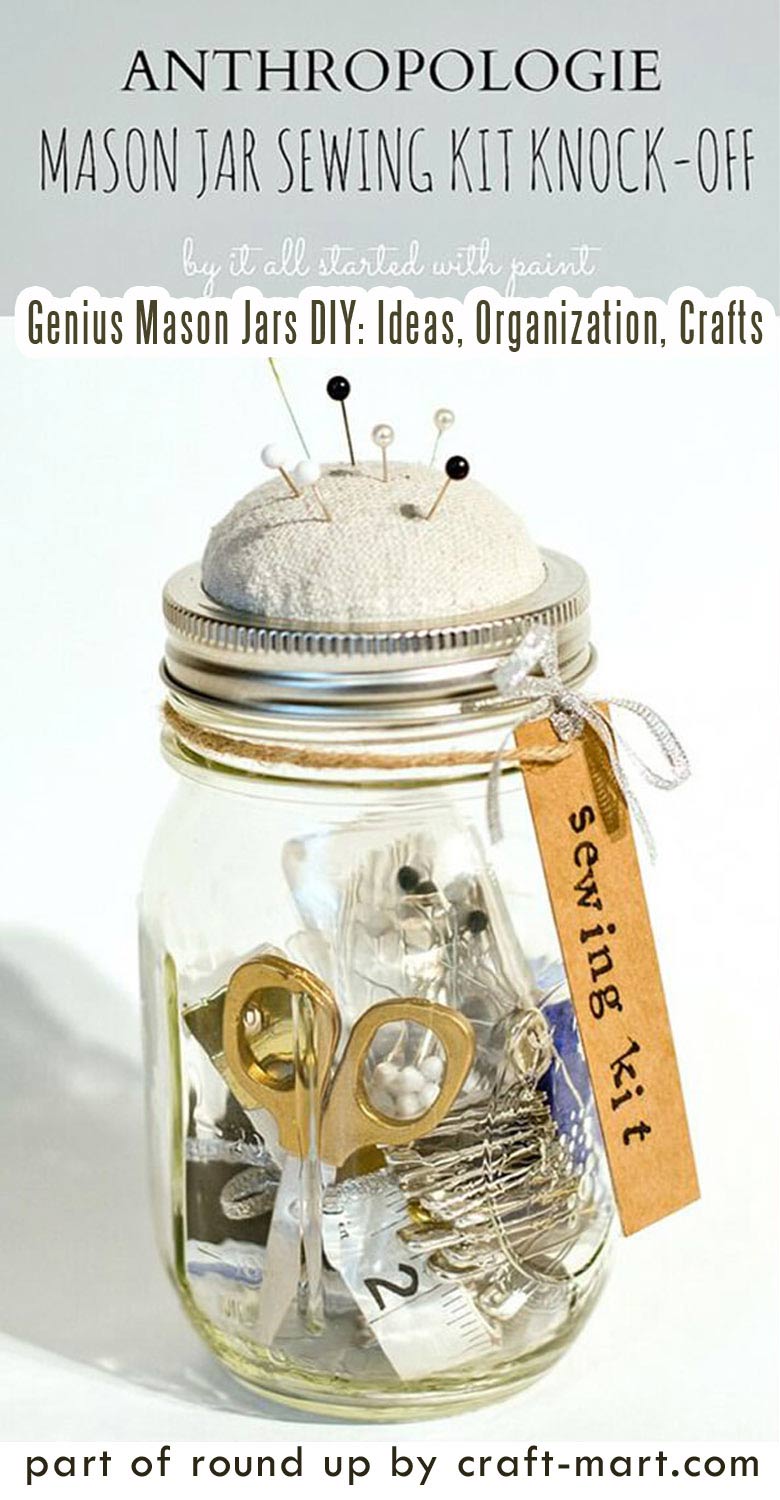 Source: www.itallstartedwithpaint.com
3. Pantry Organization Labels for Mason Jar Storage Solution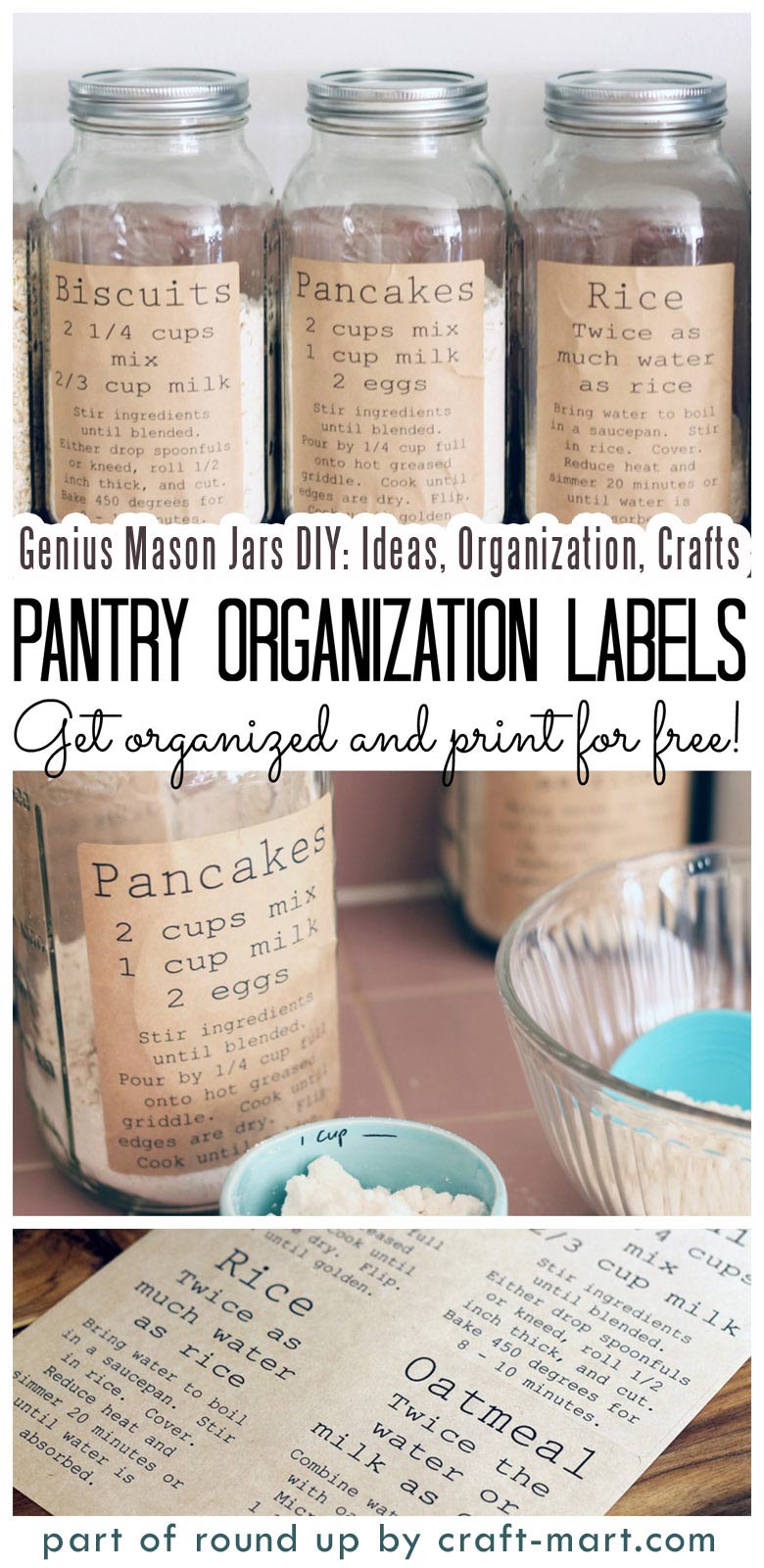 Source: www.thecountrychiccottage.net
4. DIY Painted Distressed Decorative Mason Jars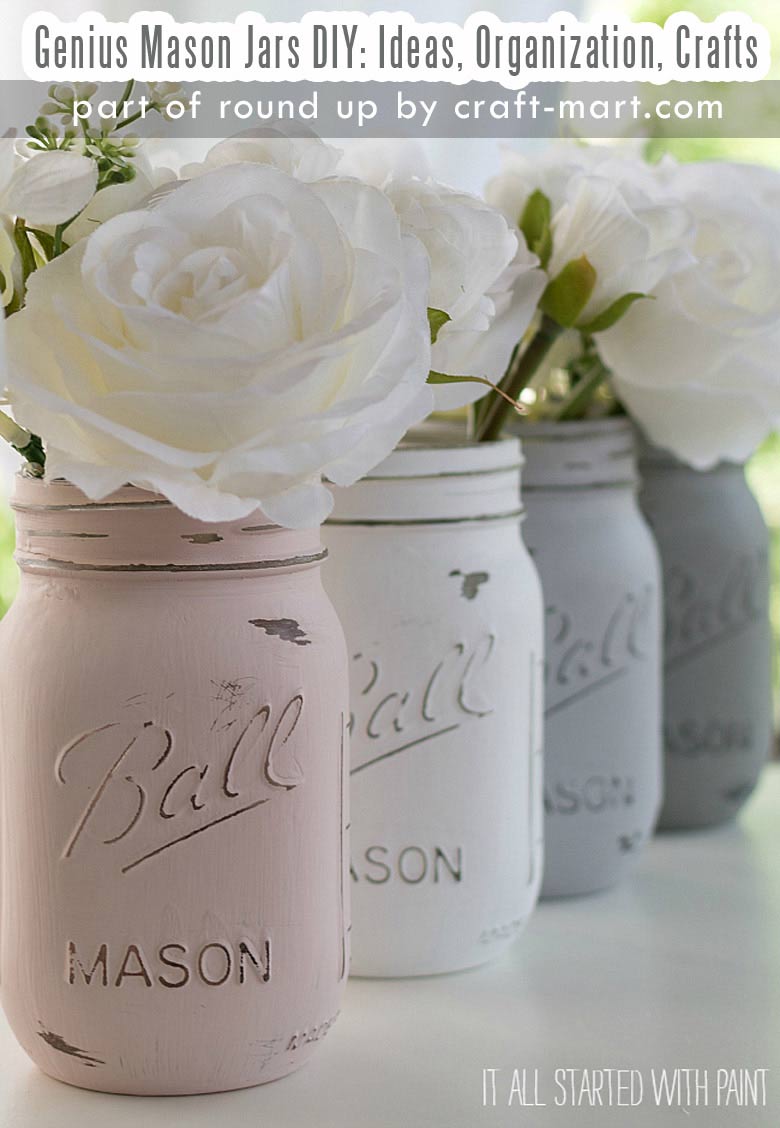 Source: www.itallstartedwithpaint.com
5. DIY Mason Jars Fun Faces Pencils & Markers Holders
6. Mason Jar Lavender Mint Salt DIY Gift Idea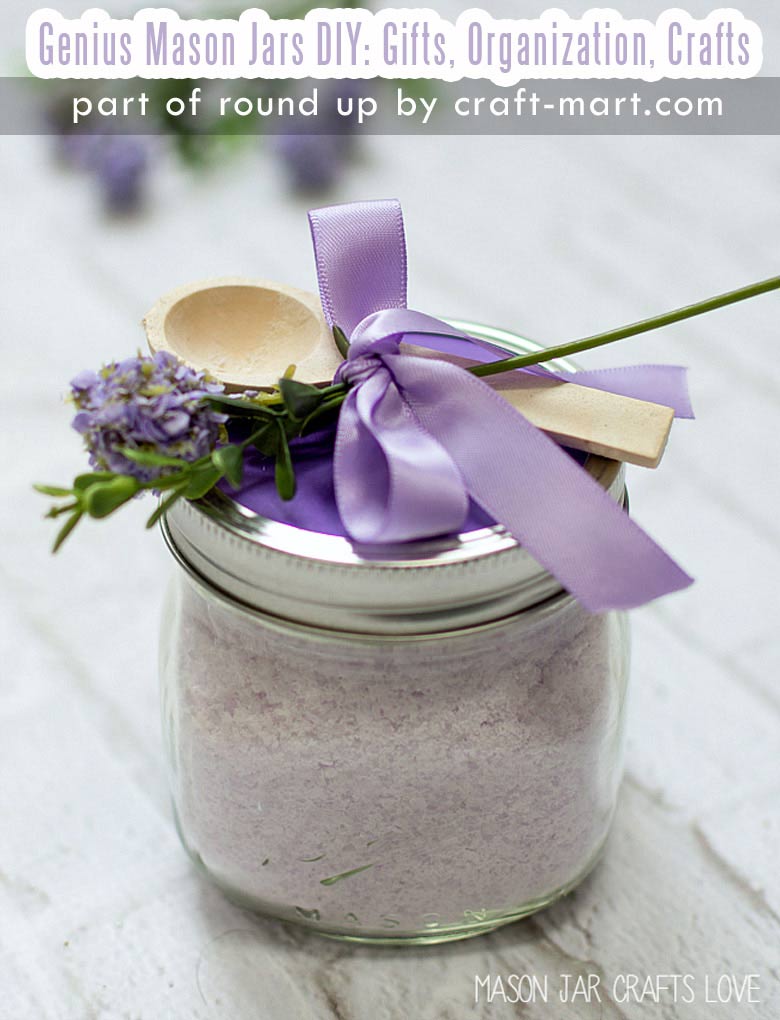 Source: masonjarcraftslove.com
7. DIY Coastal Theme Fishnet Mason Jar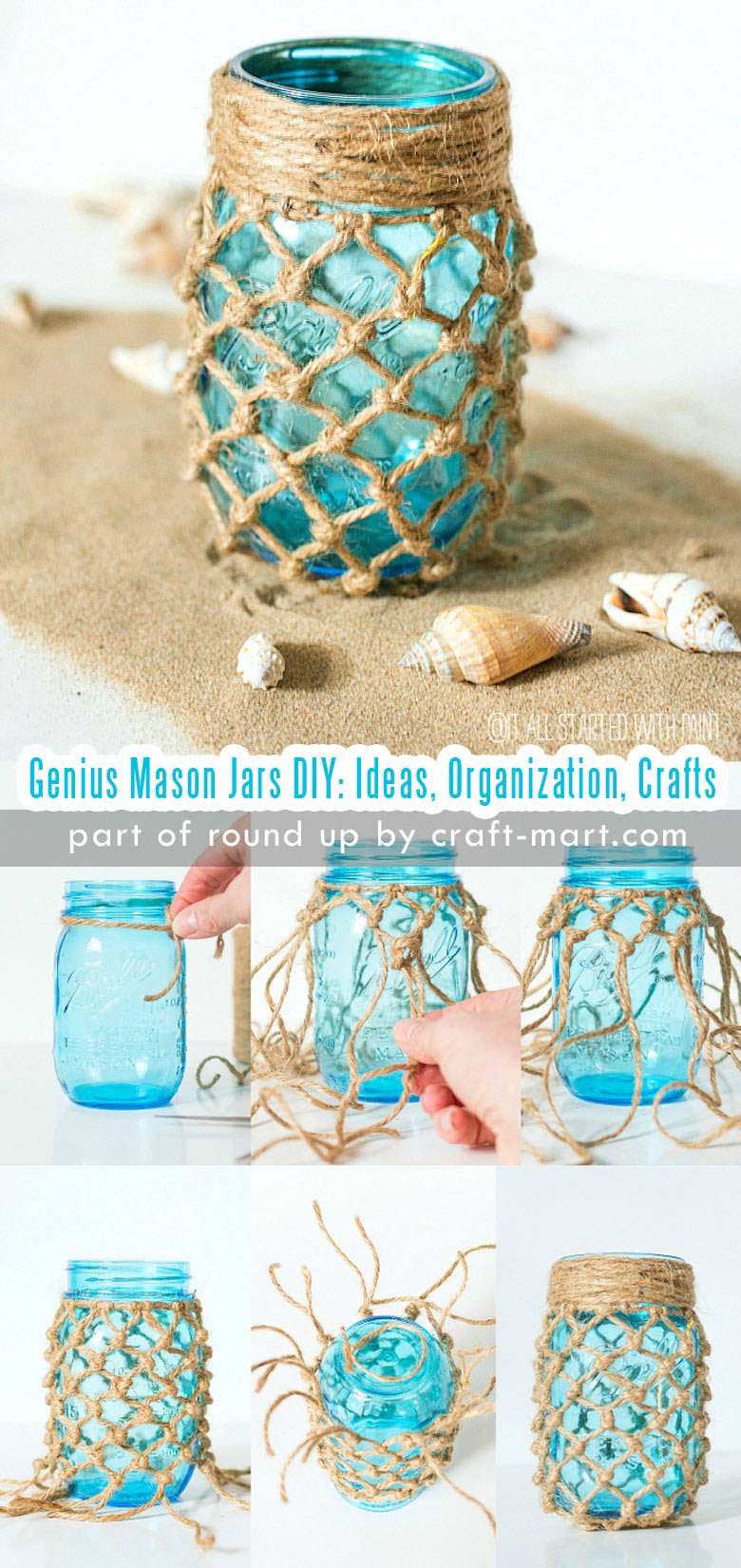 Source: Fishnet Wrapped Mason Jars
8. Mason Jar DIY Twine Organizer
9. Mason Jar Craft Storage DIY Organization Idea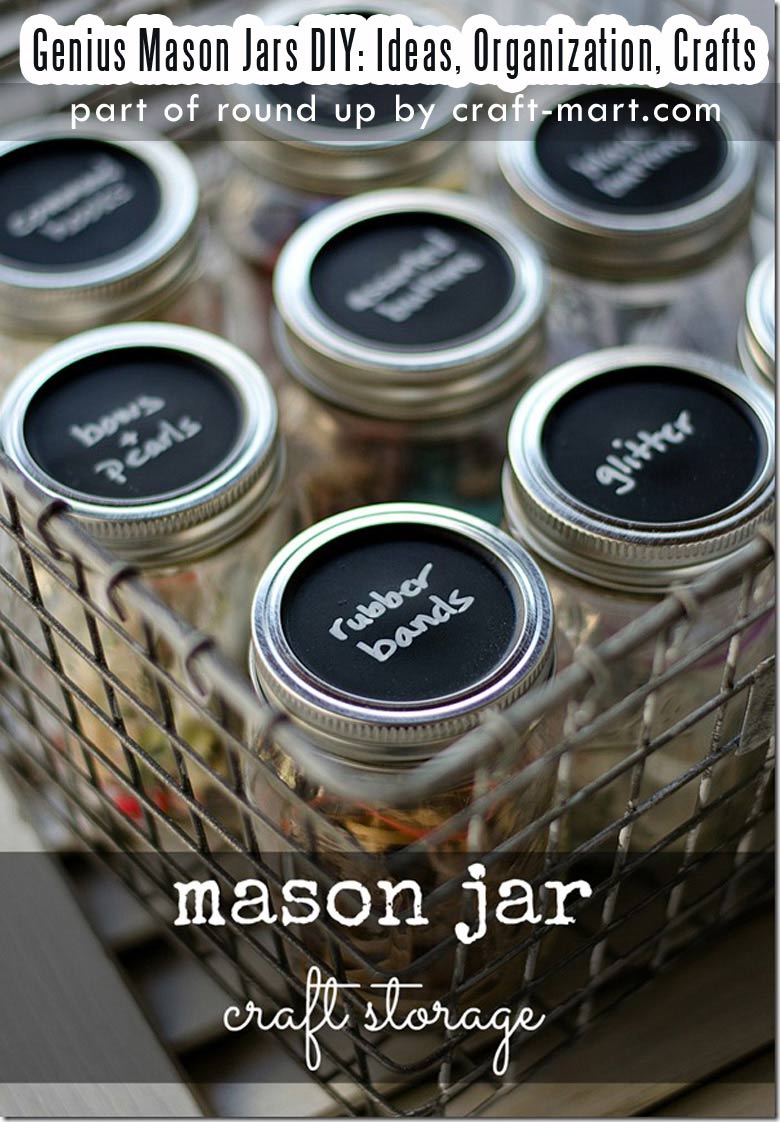 Source: Mason Jar Craft Storage DIY Organization Idea
10. Modern Mason Jar Office Desk Organizer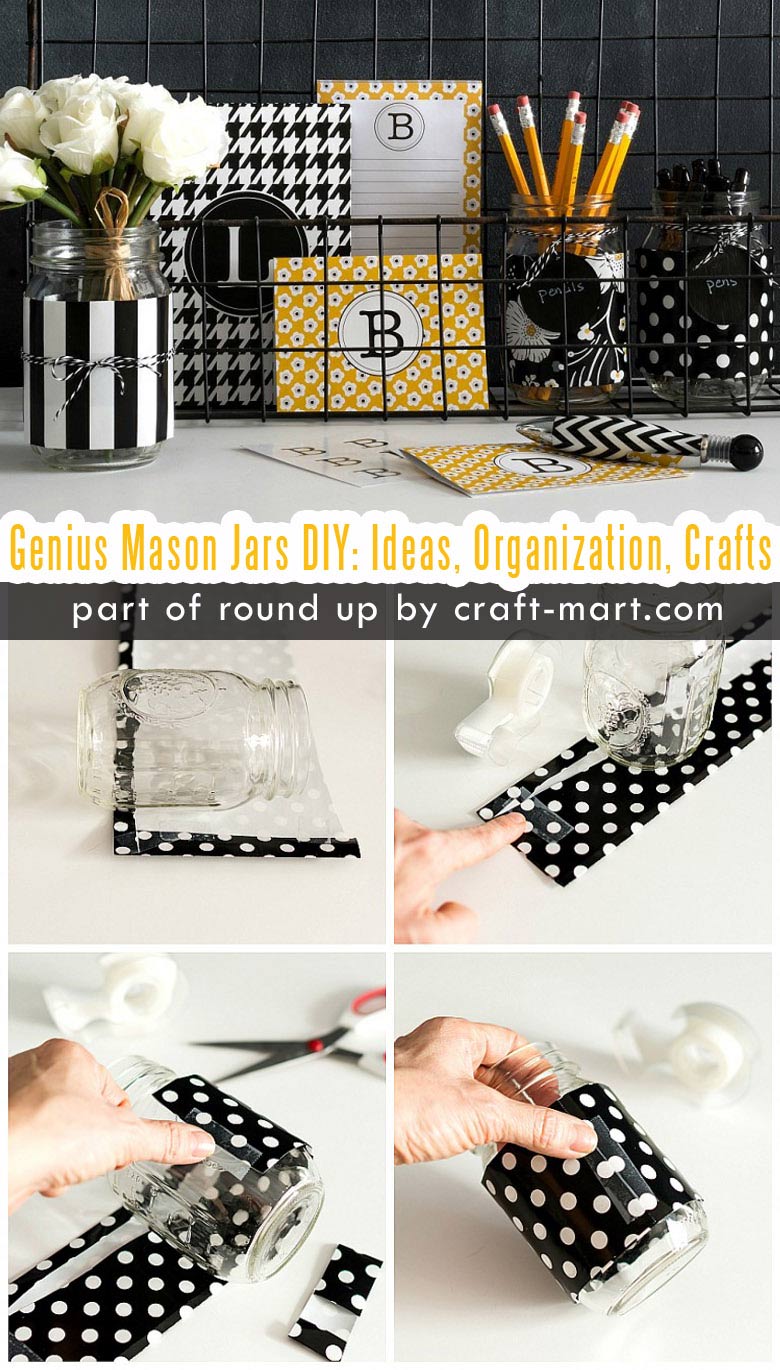 Source: Elegant Mason Jar Office Desk Organizer
11. DIY Mason Jar Wedding Day Emergency Kit

Source: Wedding Day Emergency Kit
12. Mason Jar Hanger Pantry Organization Idea
13. Mason Jar DIY Herb Garden
14. Mason Jars Storage with DIY Crafted Lids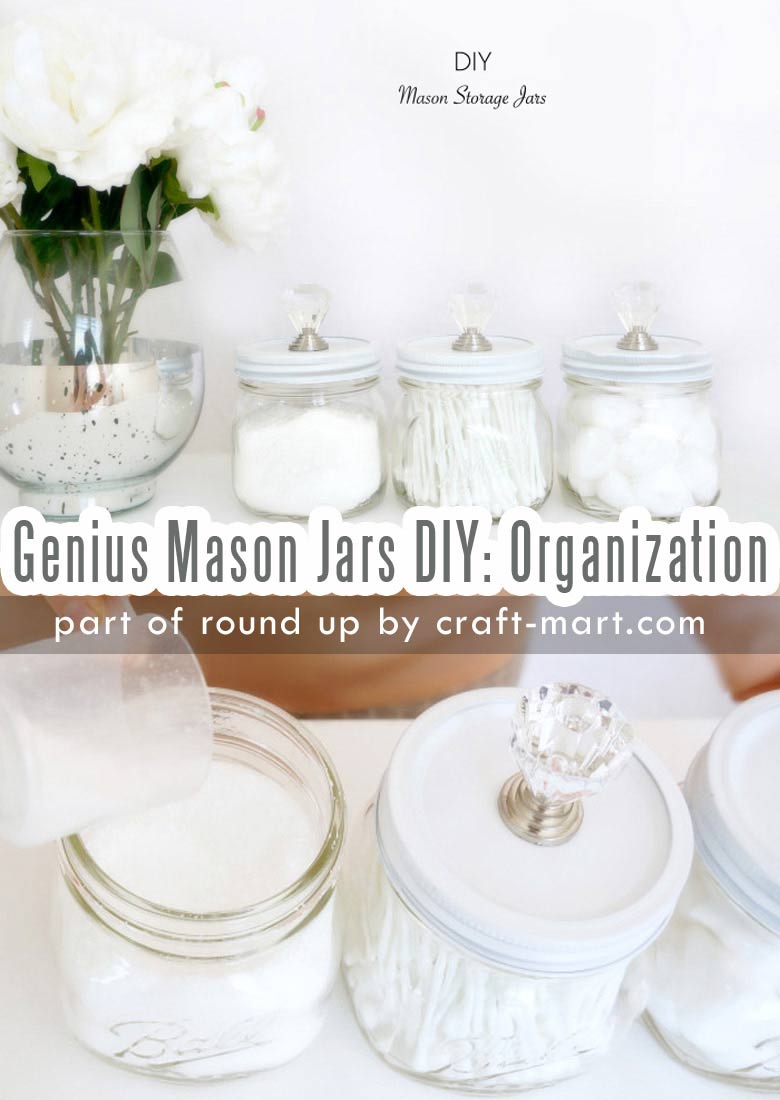 Source: www.hauteandhealthyliving.com
15. Mason Jar Pantry Organization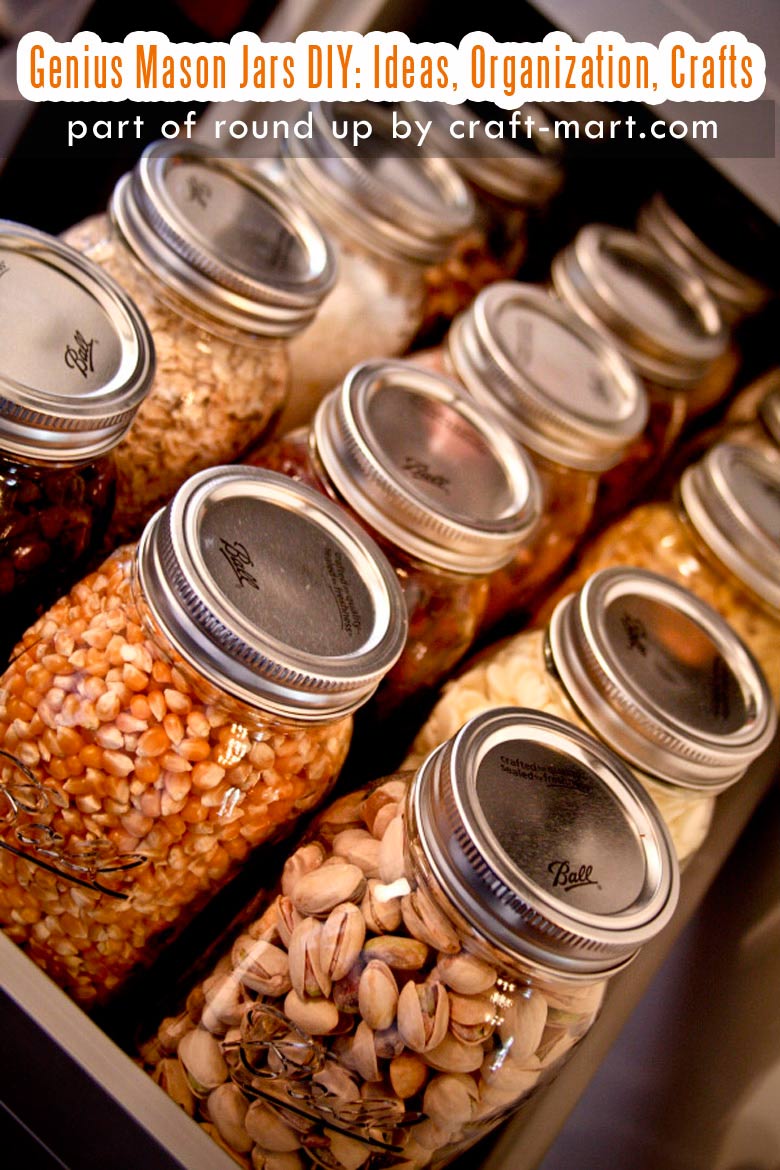 Source: therigneys.wordpress.com
16. Mason Jar Hack: Drinking Lid
17. Mason Jar DIY Magic Decal Tutorial with Free Printables
18. Mason Jar DIY Tea Organization Idea