240 sq ft. (20′ length x 12′ width)
$36,720 Cost to build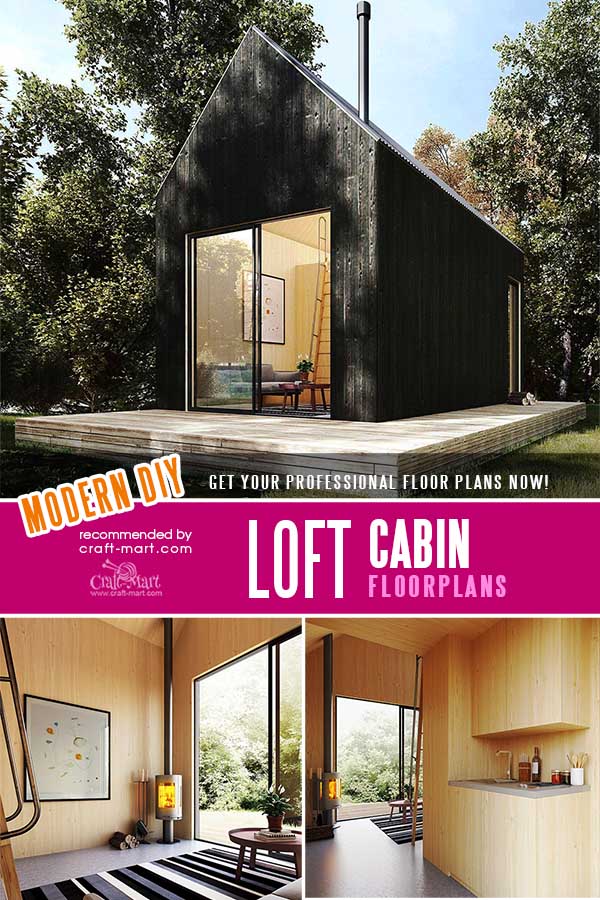 Not everyone is a fan of A-frame design. Some of us just want something simple and economical.
This cabin design delivers just that. The outside wood finish looks like Shou Sugi Ban – the ancient Japanese wood-charring technique for preserving it in a natural environmentally-friendly way.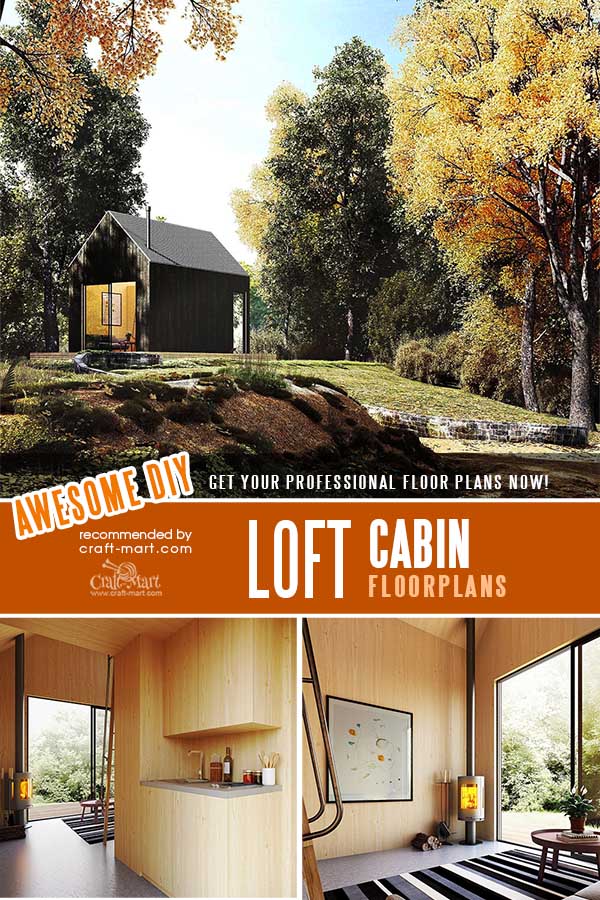 The floor plan offers a large living room, a small kitchenette, a bedroom loft, and a classic full bathroom with a tub, plus a wood-burning stove. The floor plan is super-affordable and easy to build.
448 sq ft. (13′ length x 24′ width)
$68,544 Cost to build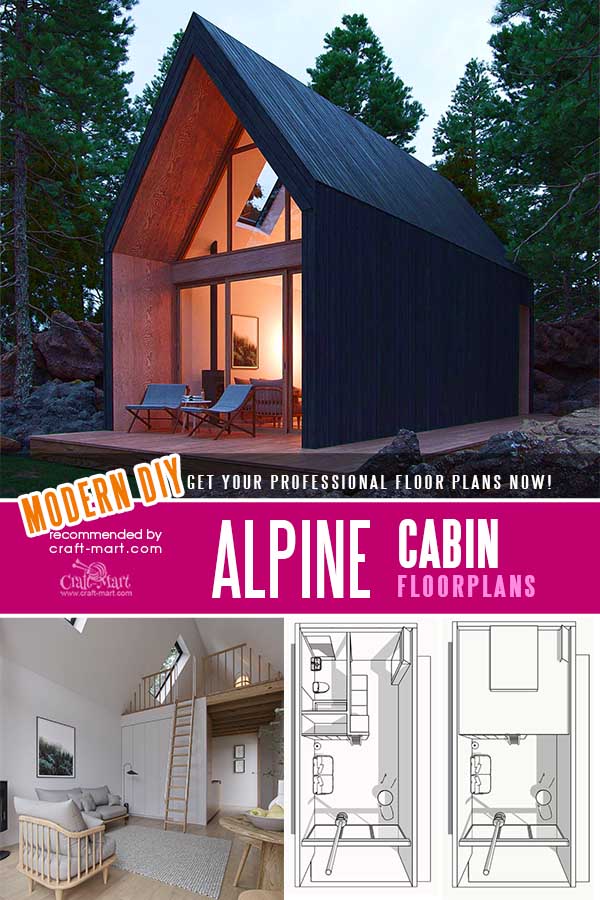 If you love natural light, you'll be a fan of these plans! 2 large skylights will brighten the whole interior in addition to the floor-to-ceiling frontal glass facade. A galley kitchen can be extended to the walkaround deck providing more space for cooking and socializing.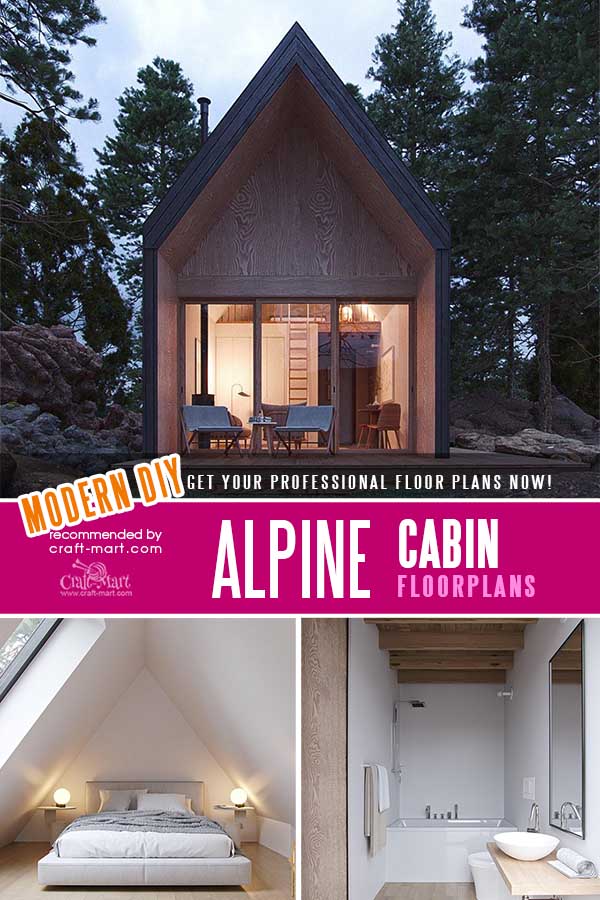 In this set of plans, Den Outdoors is offering customers two options for how to approach the gabled end. All glass for an expansive view of the outdoors is obviously a more expensive one while the glass doors only on the bottom part will definitely save you some money.
Go for this plan and get it here!
920 sq ft. (36′ length x 18′ width)
$140,760 Cost to build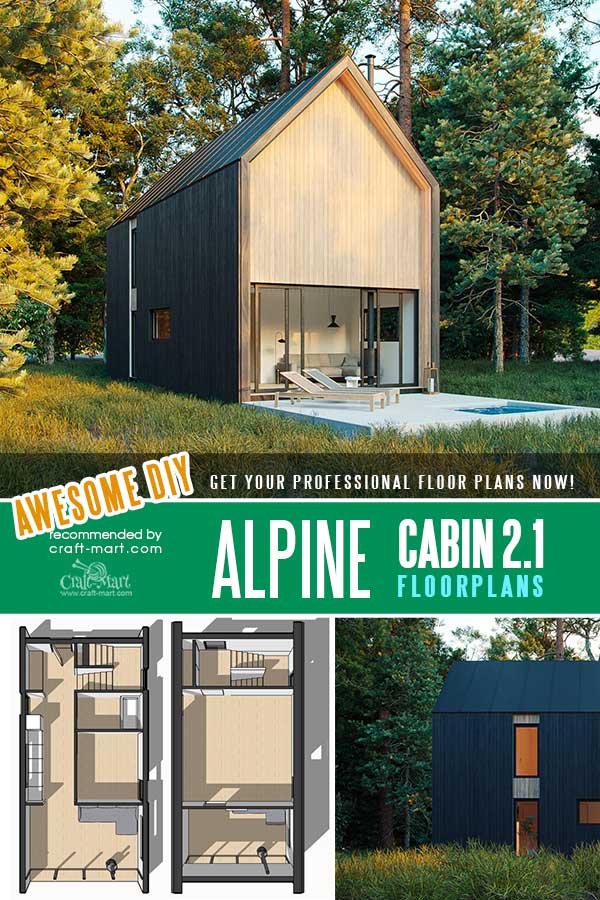 At 920 square feet, this cabin has a highly efficient layout and 24-foot tall ceilings also give a sense of expansive space while inside. This cabin is also a perfect candidate for being used as a granny flat house.
With two bedrooms and a large living room, your granny will have plenty of space for her hobbies and daily activities. It also features a galley kitchen and a full bathroom with a soaking tub – what else could you wish for?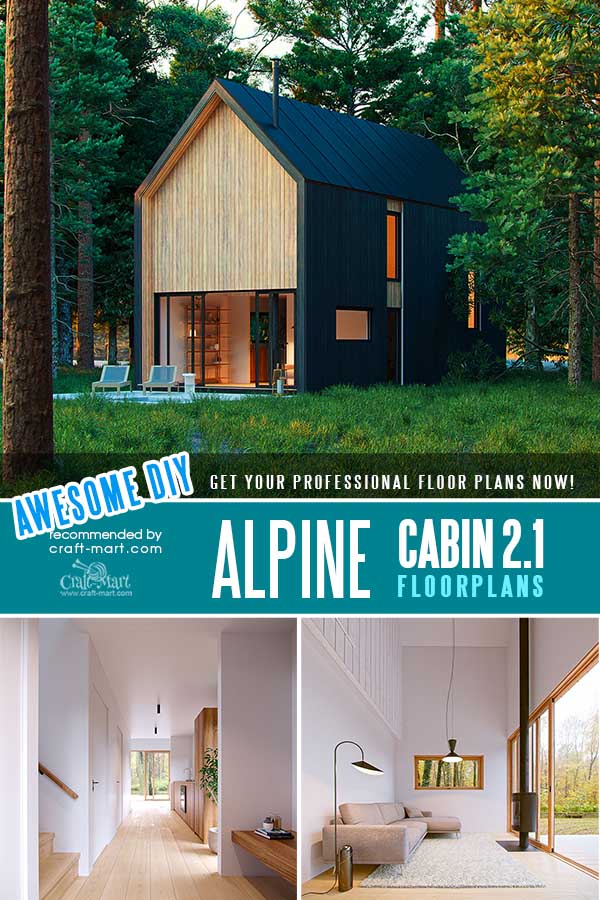 As with a previous Alpine cabin, the siding can be charred (instead of painting or staining) using that Japanese technique (Shou Sugi Ban). It may not only save you some money on paint but will last much longer as well.