600 sq ft. (28′ length x 16′ width)
$91,800 Cost to build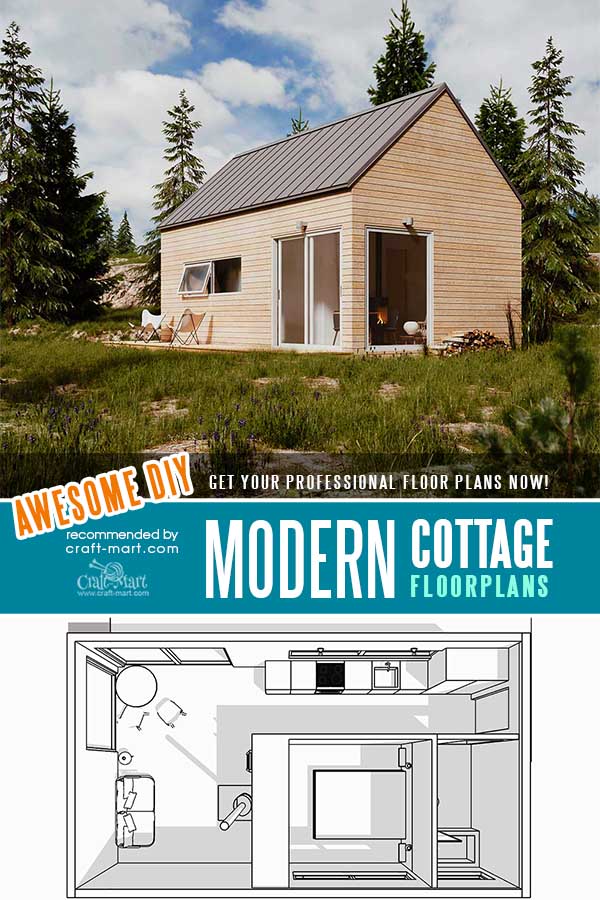 To call it a barndominium is a bit of a stretch but if you're looking for an affordable housing option, this model will not disappoint.
Are you learning about this new growing trend? Check out our collection of small and medium Barndominium floor plans.
The interior looks bright and spacious. 600 SQ FT will provide a comfortable space for 2 people who are fond of minimalism and simplicity and can even accommodate 2 additional guests downstairs.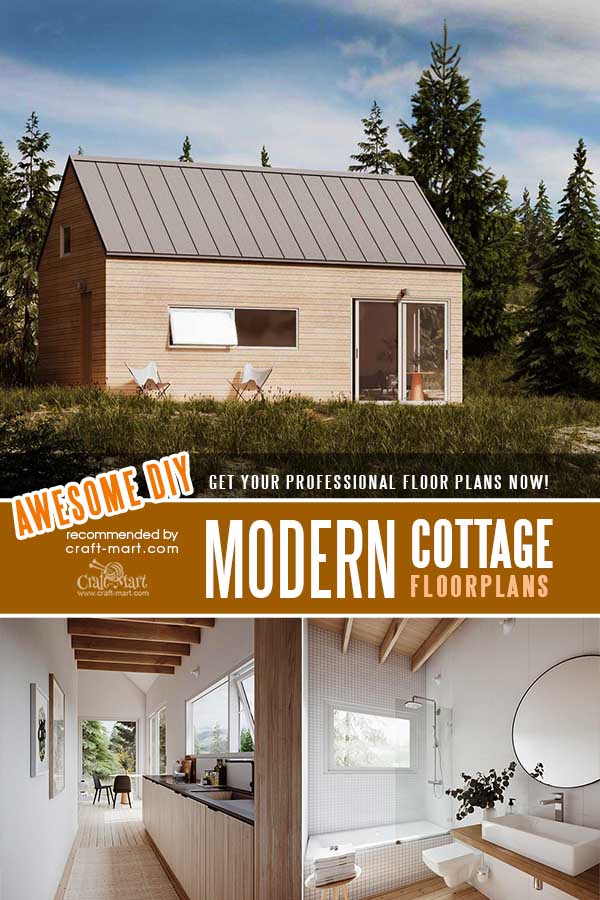 A queen-sized master bedroom, a large galley kitchen, a full bathroom with a deep soaking tub, and ample storage space make this small barndominium ready for pleasant long stays.
Get these small Barnhouse floorplans here
880 sq ft. (44′ length x 20′ width)
$134,640 Cost to build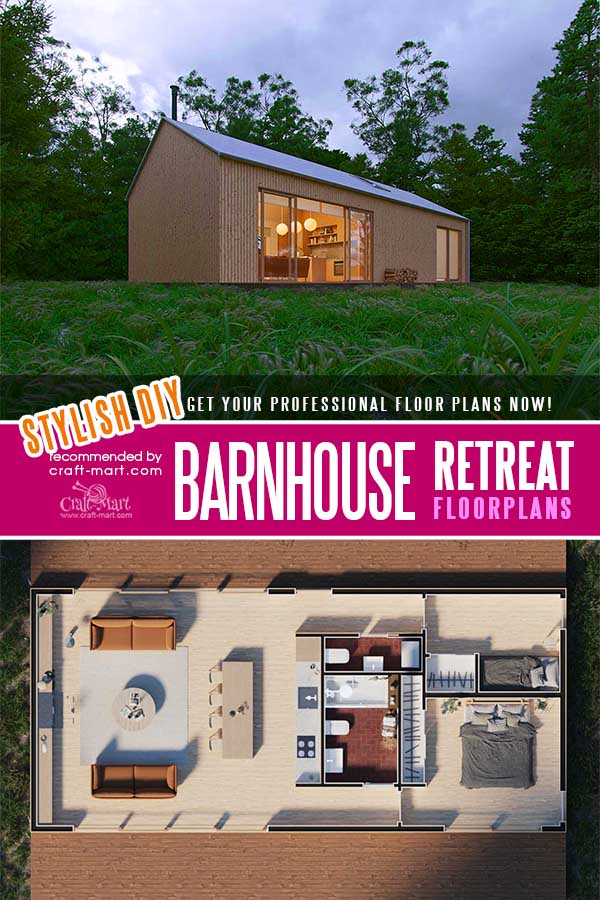 This is definitely a stylish barndominium! The Barnhouse Retreat has an incredibly simple but efficient floor plan and design.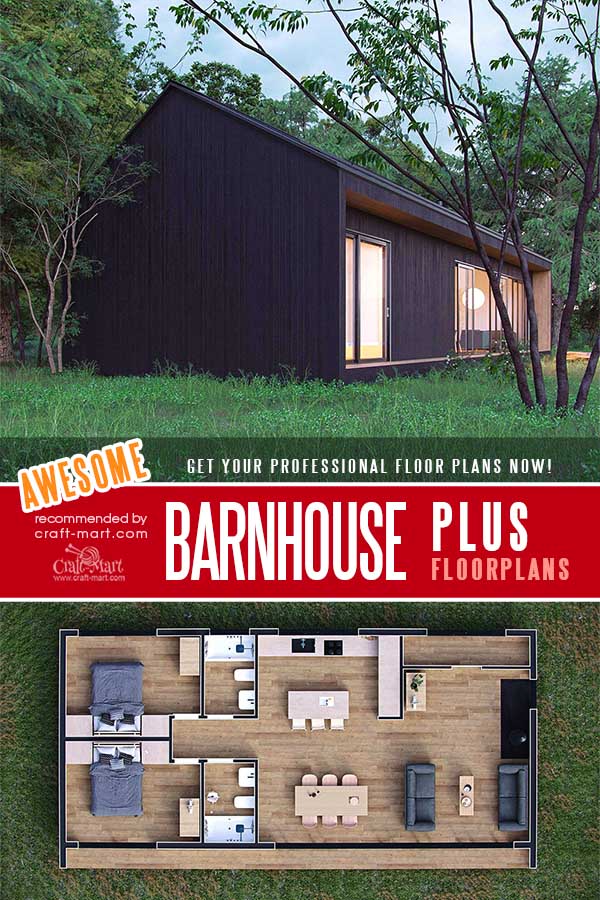 The master bedroom features a queen bed and sliding glass doors leading to the wrap-around deck. A second bedroom features a single or bunk XL twin beds, perfect for kids, other family members, or friends.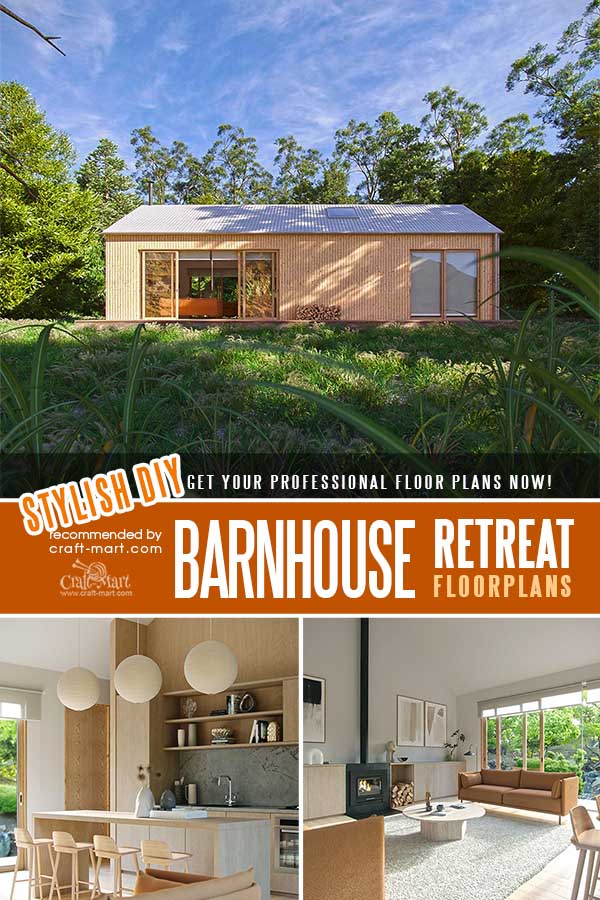 The spa-like bathroom features a full tub and a huge portal skylight window. The living room is occupying half of the interior providing much space for dinner parties and social activities.
Get these Barnhouse plans here
1152 sq ft. (48′ length x 24′ width)
$176,256 Cost to build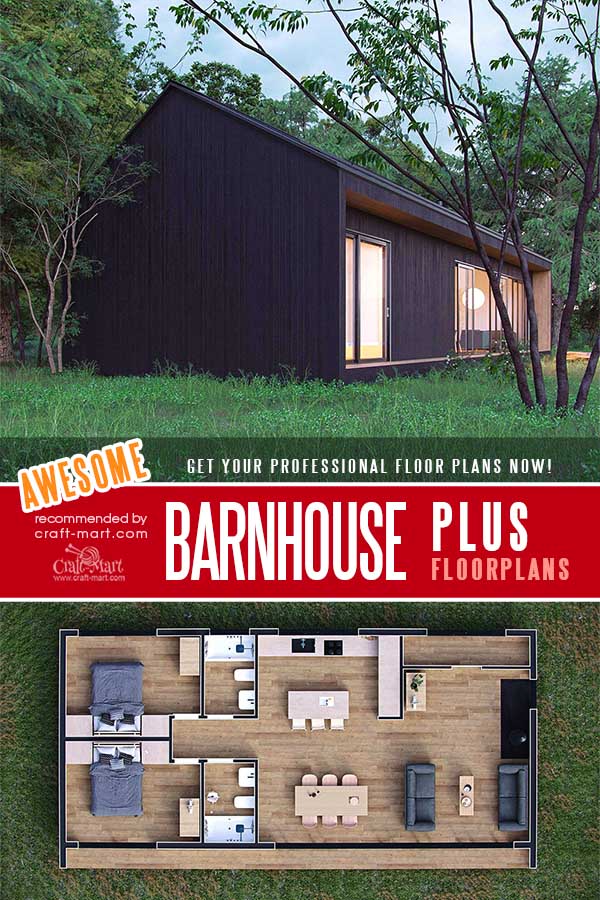 Modern floorplans are often overcomplicated but this particular floorplan is a perfect example of elegant simplicity. Its open floorplan provides an uninterrupted flow between the kitchen, dining, and living areas.
Two full-size bathrooms and almost identical bedrooms will make living in this house pleasant and comfortable for a small family of 3 or 4 if you can keep clutter under control.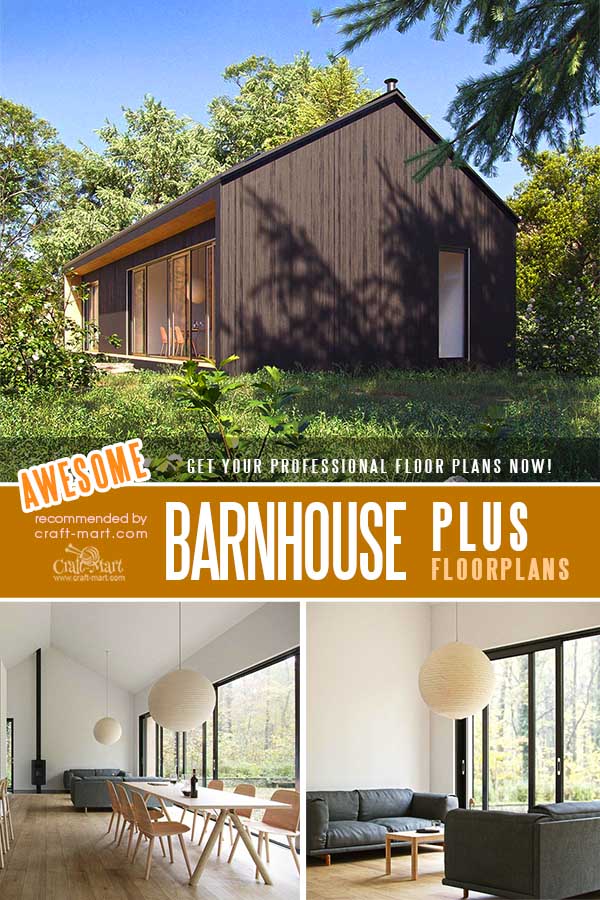 One bedroom has a sliding glass door that leads directly onto the narrow porch. Perhaps, this one can be called a master bedroom.
Get the plans for this Barnhouse here
140 sq ft. (11′ length x 12'8″ width)
$21,420 Cost to build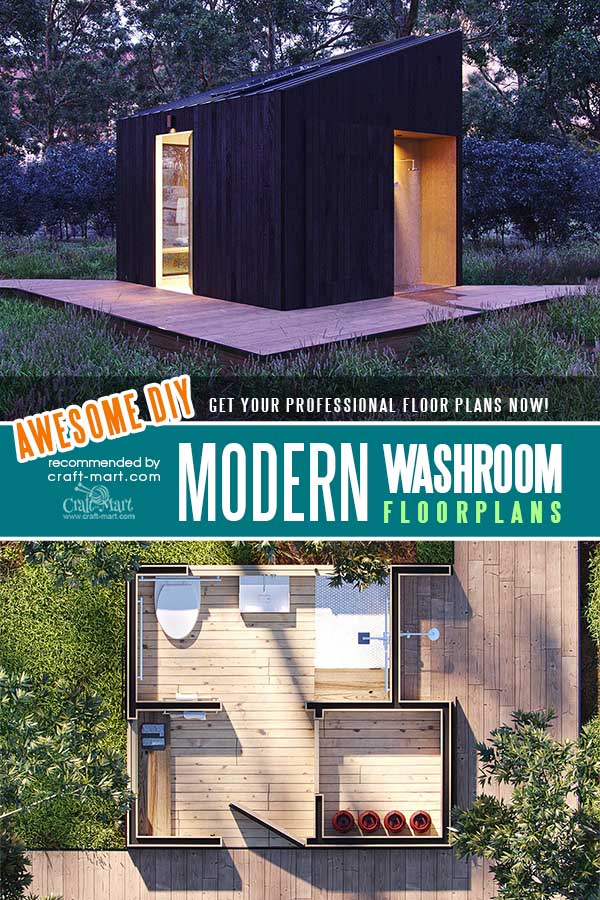 Why would one need this washroom? Do you remember that A-frame Bunk Cabin on our list? It didn't have a bathroom, so this washroom can be a pretty good building companion for it.
How about using it for washing up after mowing the lawn? Or providing an outdoor shower for a cold plunge after using a sauna?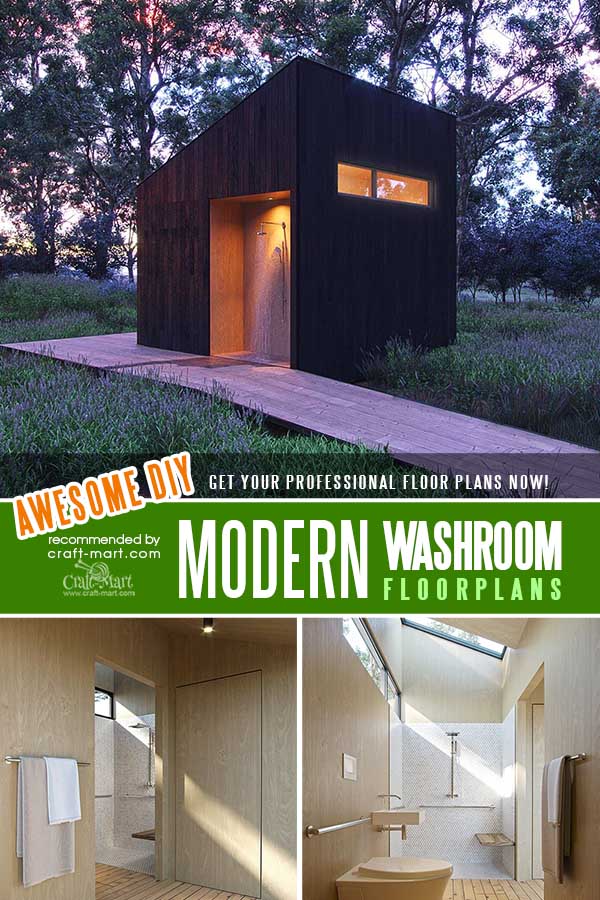 You can also combine it with a toolshed turning it into a perfect man-cave or hobby room. In any case, it looks very cool and definitely worth considering for your yard or vacation property with that A-frame bunk cabin.
Get the plans for this washroom here
102 sq ft. (12′ length x 8'6″ width)
$7,500 Cost to build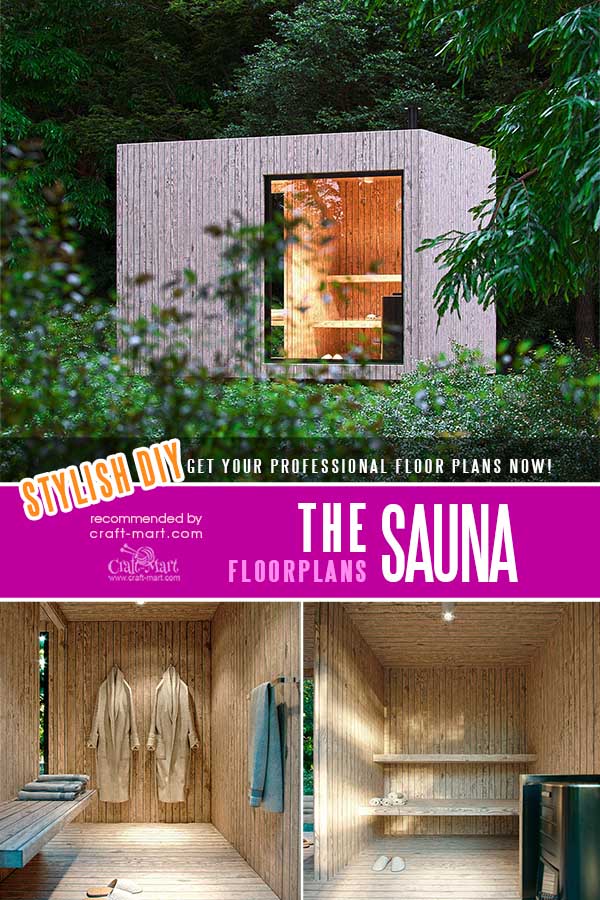 Extremely popular in Nordic countries and not so in N. America, saunas are just starting to get some attention. The Den Sauna is a beautiful example of a modern outdoor sauna.
An unusually large window creates an unforgettable experience bringing up nature inside the ultra-modern sauna interior.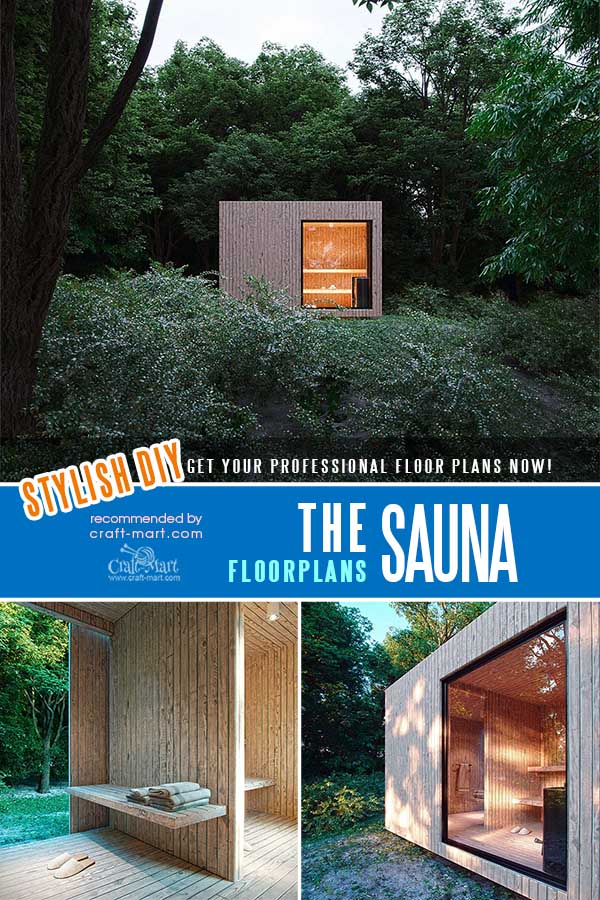 The sauna can easily accommodate up to 4 seated adults. You may use either a wood-fired or electric stove to provide the heat and steam. Read more about the health benefits of sauna.
Perhaps, you'll understand why each Finnish family has one and so should you!