2146 sq ft. (56′ length x 26′ width)
$328,338 Cost to build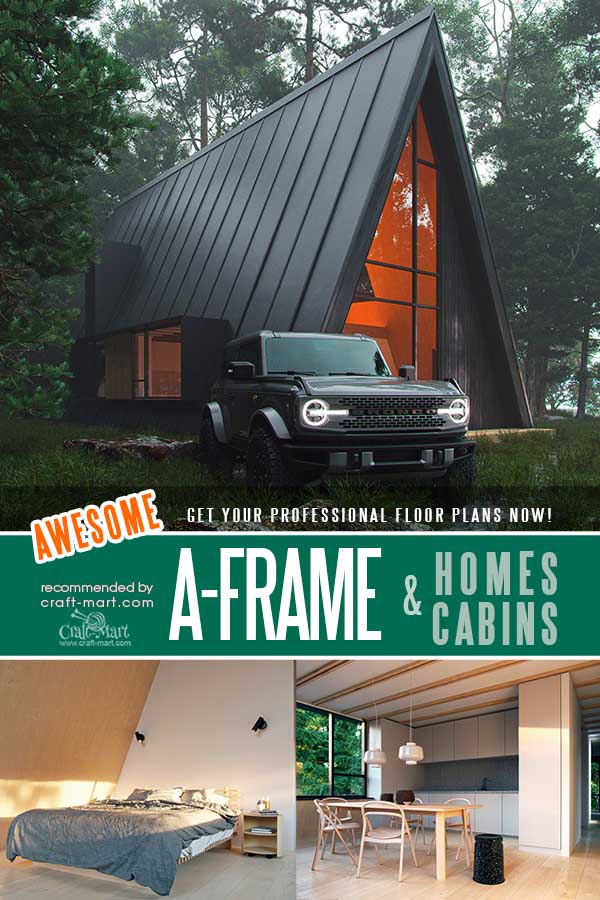 Yes, the estimated cost is pretty high for this A-frame house, but this is a real 3-bedroom house with 2 bathrooms. With plenty of natural light coming through huge windows and glass doors, your family will feel really comfortable and happy living there.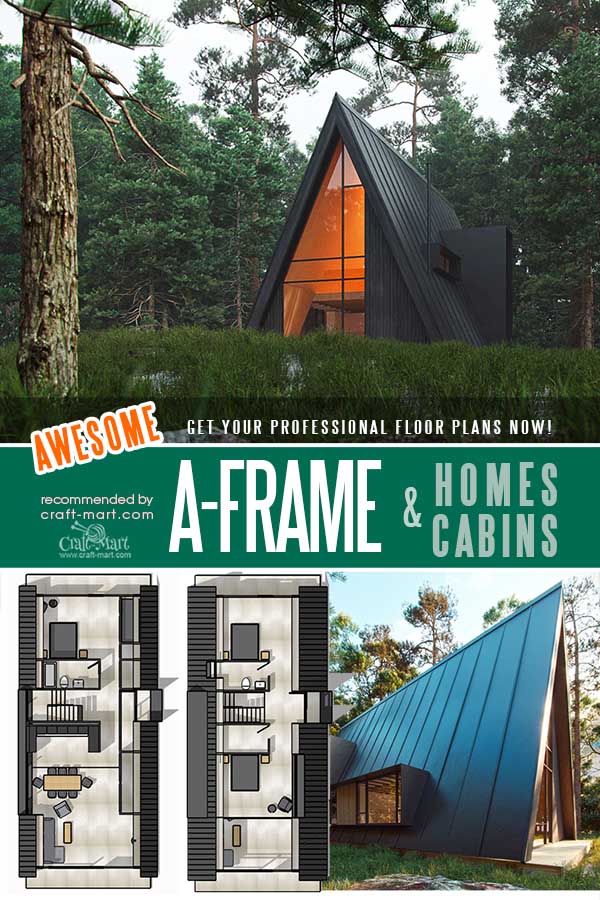 All 3 bedrooms are very spacious. The stairs leading to the 2nd level are easy to use. The whole design of the house is modern and elegant.
Considering the highly affordable cost of these A-frame house plans (2 times cheaper than any plan with similar square footage), we highly recommend going with it.
As an added benefit, a steep metal roof is easy to maintain to keep your house dry, especially if it rains a lot in your area.
Get your house plans for this stylish A-frame here
144 sq ft. (16′ length x 9′ width)
$22,032 Cost to build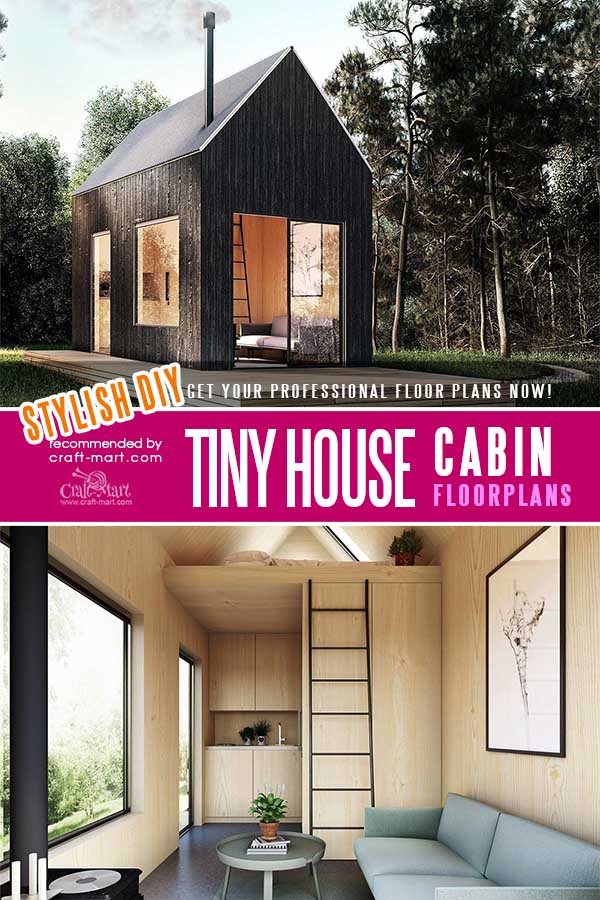 This is a perfect example of a clean and modern design that Den is becoming famous for. This model has a very distinct and pleasing gabled style roof almost 14′ high that provides a nice headroom space on the sleeping loft.
The clean modern lines of this cabin are both esthetical and energy-efficient for modern green living.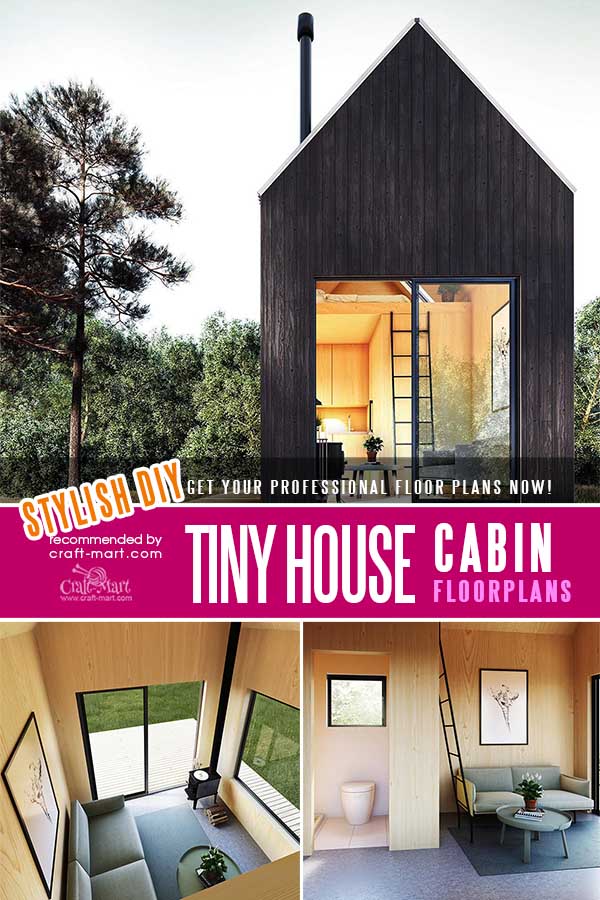 The living space is economically designed to accommodate a full bathroom, wood-burning stove, and a tiny kitchenette. Overall, this is one of the simplest designs with large windows for creating an impression of a spacious interior.