800 sq ft. (28′ length x 24′ width)
$122,400 Cost to build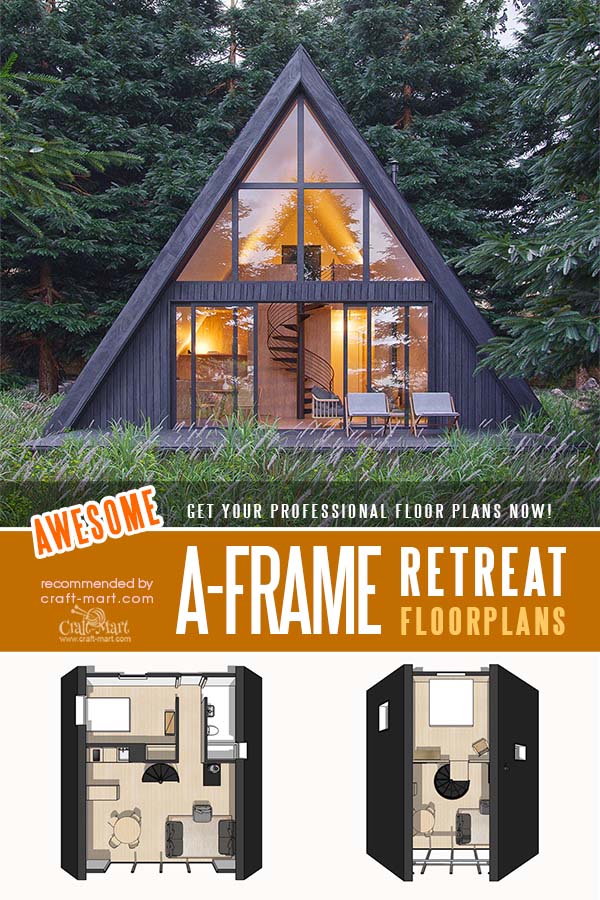 This is actually a really nice house where a family of 3 or 4 can comfortably live all year around. With a sizable living/kitchen area, this A-frame even offers a large deck to connect indoors and outdoors.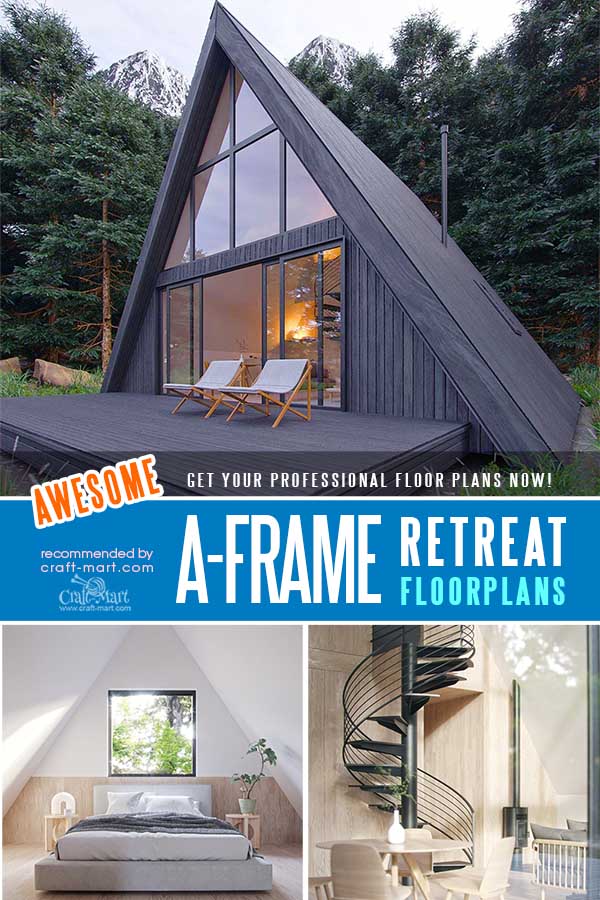 A beautiful modern spiral staircase is definitely an eye-catching feature. We think that it would be worth its price. The bedroom on the loft is large and has plenty of light and headroom.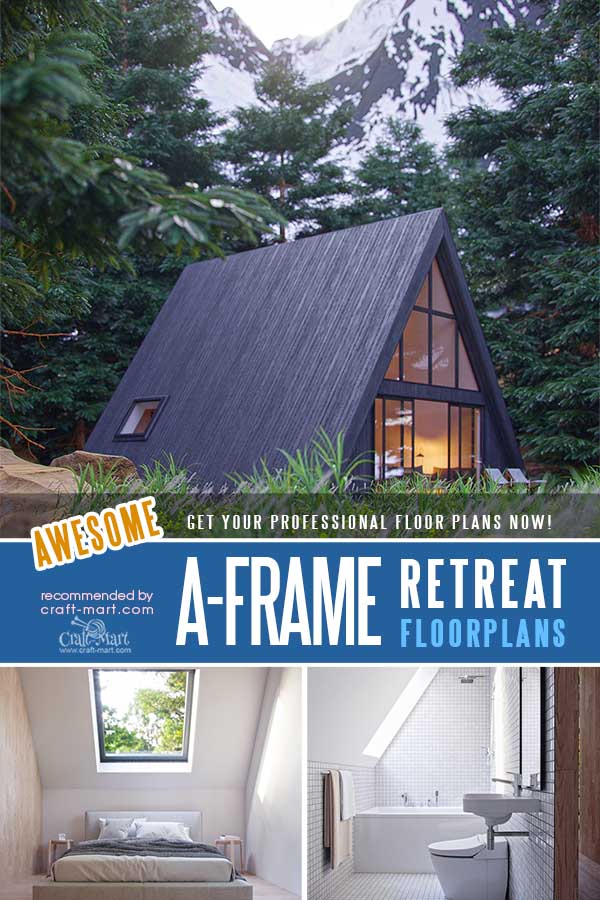 Imagine taking a bath while looking at a beautiful sunset. You'll have your own retreat to unwind and it will look awesome.
Get these A-frame house plans here.
1000 sq ft. (28′ length x 32′ width)
$153,000 Cost to build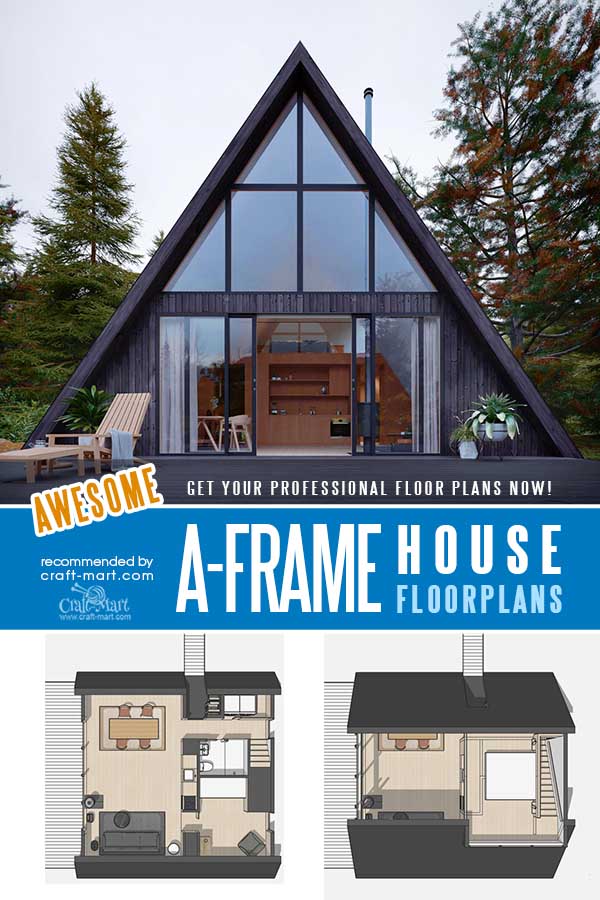 If you had any doubts about fitting a family of 4 into an 800 SQ FT house, here is a larger version that is designed to accommodate 4 people plus 1-2 occasional guests. The master bedroom upstairs is super-spacious which is unusual for a typical A-frame house.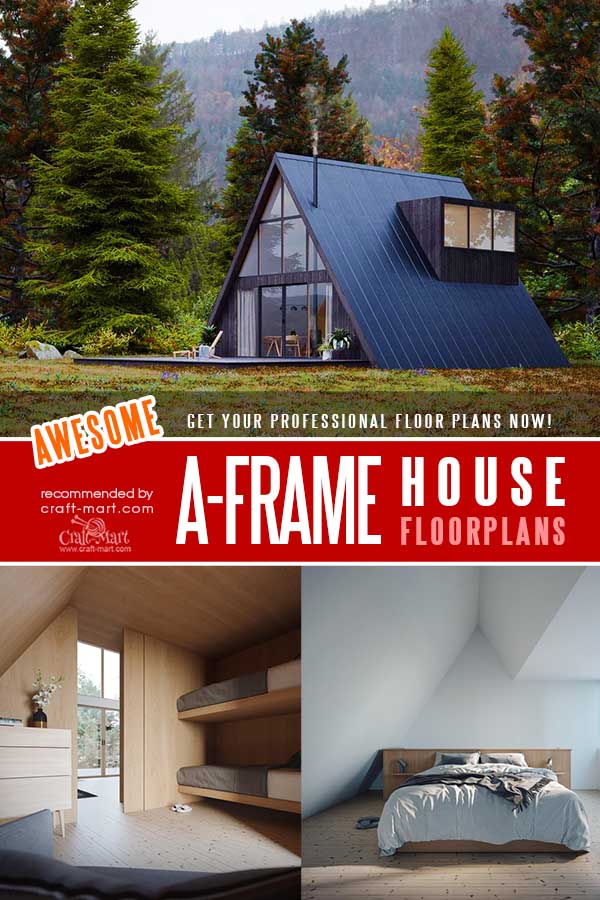 The bunk bedroom on the main floor has 2 beds for kids. There is a full kitchen, spa bathroom, and even a convertible space perfect for a laundry nook.
Similar to the previous model, the front deck extends the living space providing plenty of room for parties and other activities.