Many of us really want to learn how to draw flowers, especially roses and lilies. Do you have growing piles of drawing paper with flower scribbles?
How about using a chalk and blackboard for practicing and creating flower wall murals at the same time? Here is a good example to follow from Instagram star Casey Ligon. No more wasting paper! Drawing flowers will be more fun than ever!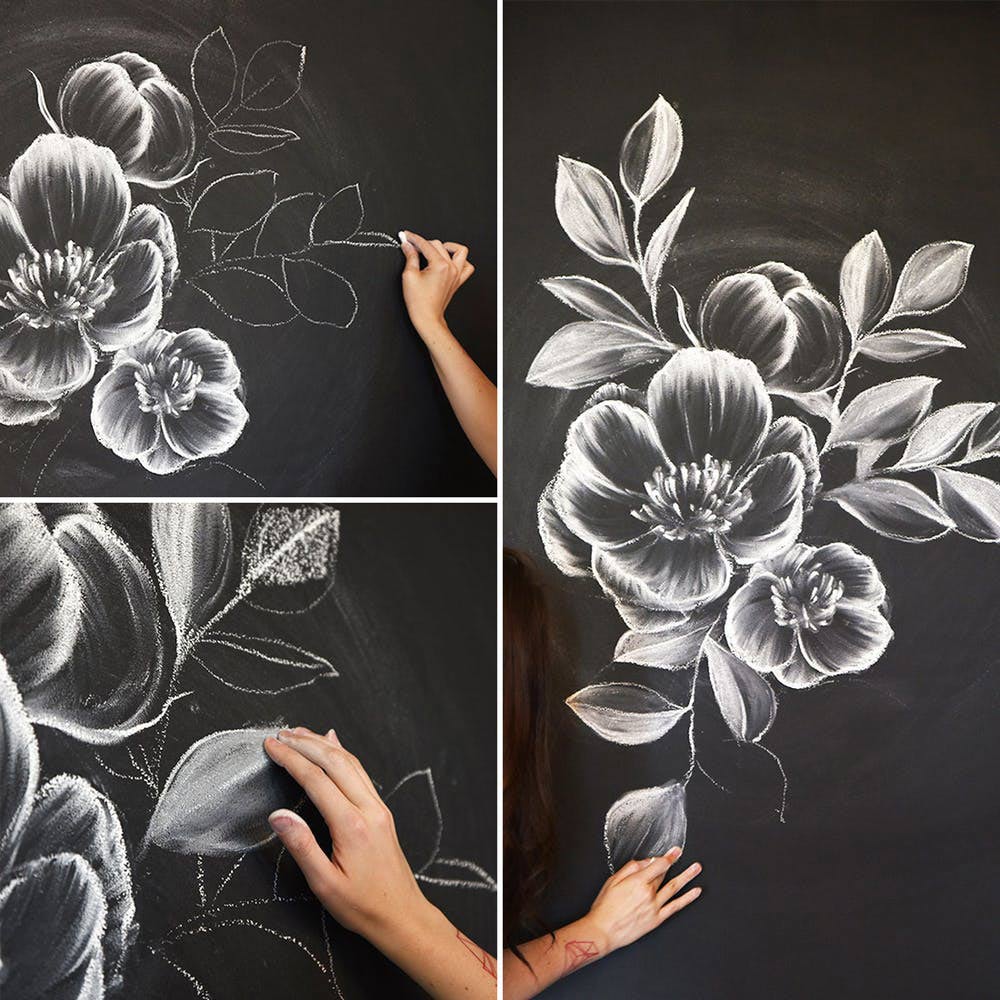 Source: brit.co
Step-by-step drawing Instructions:
Give a bit of rough texture to your chalkboard by adding a quick and messy background with a layer of chalk – it will create a lively atmospheric effect replacing a cold and sterile surface.
Sketch out with thin lines the main flower as an anchor and then continue with doing the same for a smaller flower.
Using heavy pressure, trace back over the outlines of the flowers. After that, using the tips of your fingers, pull down the extra chalk residue to create streaks that mimic the organic texture of flower petals.
Forcefully stipple the tip of your chalk onto your surface to form the centers. Pull down the chalk residue with your fingers to create tiny lines.
Draw branches and leaves around your flowers. Use the pull-down technique to add detail to each leaf.
Outline each petal and leaf to pronounce the shape, and clean up edges with a damp cloth as necessary.
To make your masterpiece even more lively, add some dots or stars around.
Drawing flower mural with colors
It took three days for Anna to complete the whole flower mural. She didn't copy anyone's artwork creating her own personal wall art.
How to draw a rose
Drawing flowers on large boards or walls can be intimidating for beginners. Here is a good way to learn how to draw a rose by starting with a circle.


Drawing flowers tutorials from 1921
Simplification of the complex form is really one of the best methods of learning how to draw anything. These flower-drawing tutorials are also perfect for framing and hanging as wall art.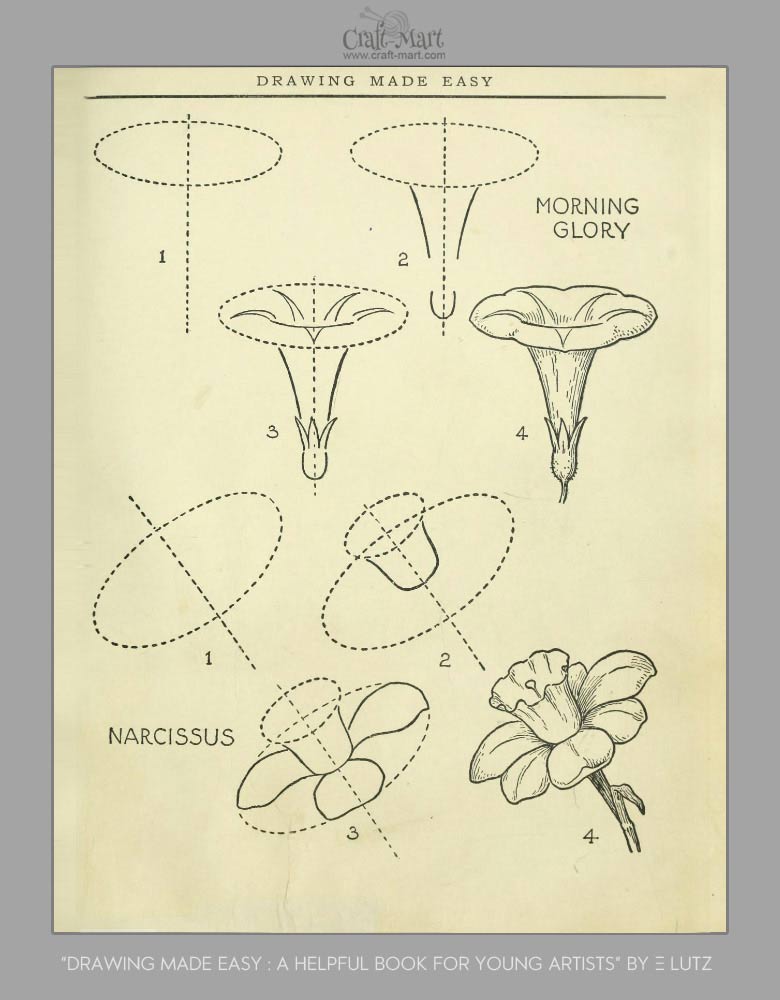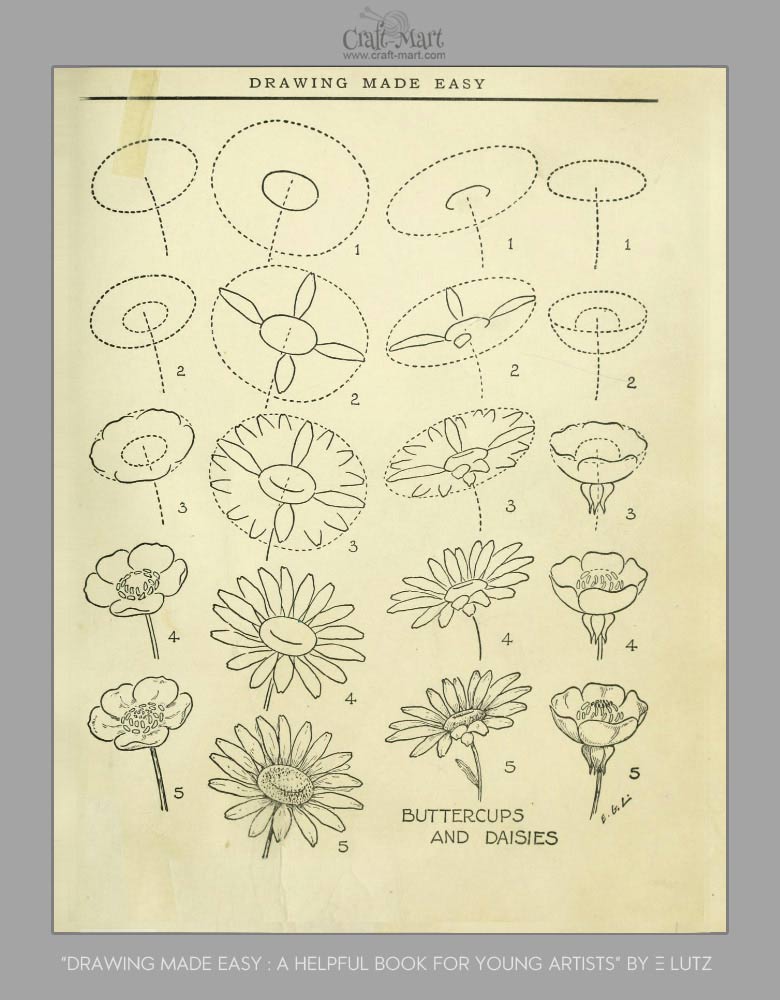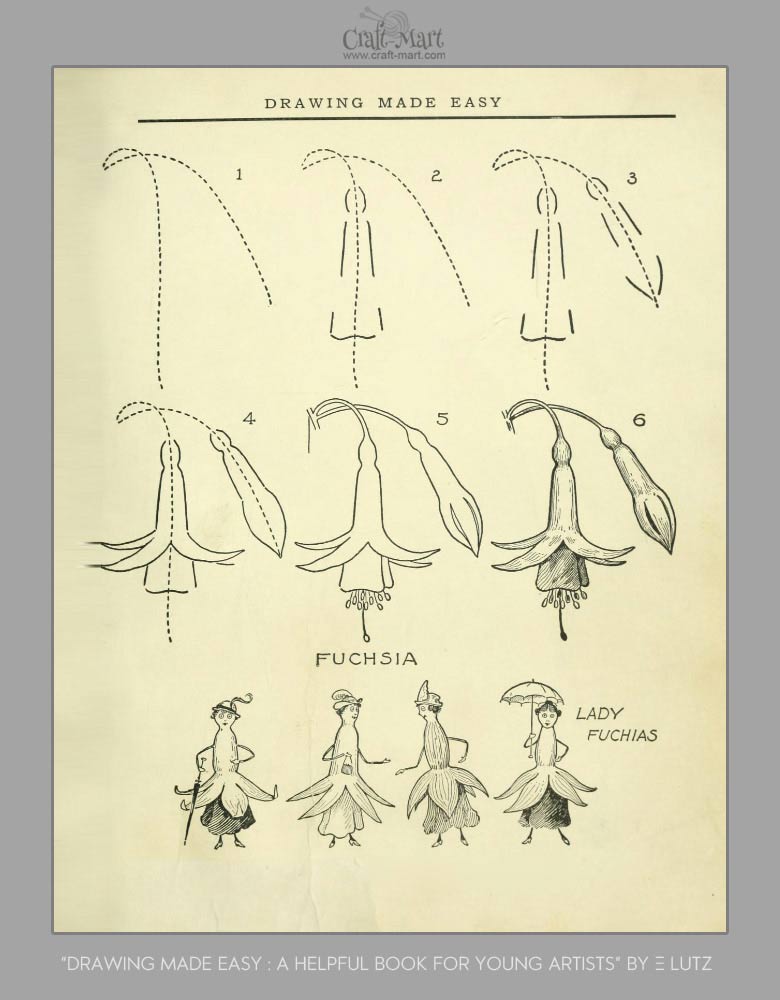 The following drawing tutorial shows the same approach from simple to complex forms.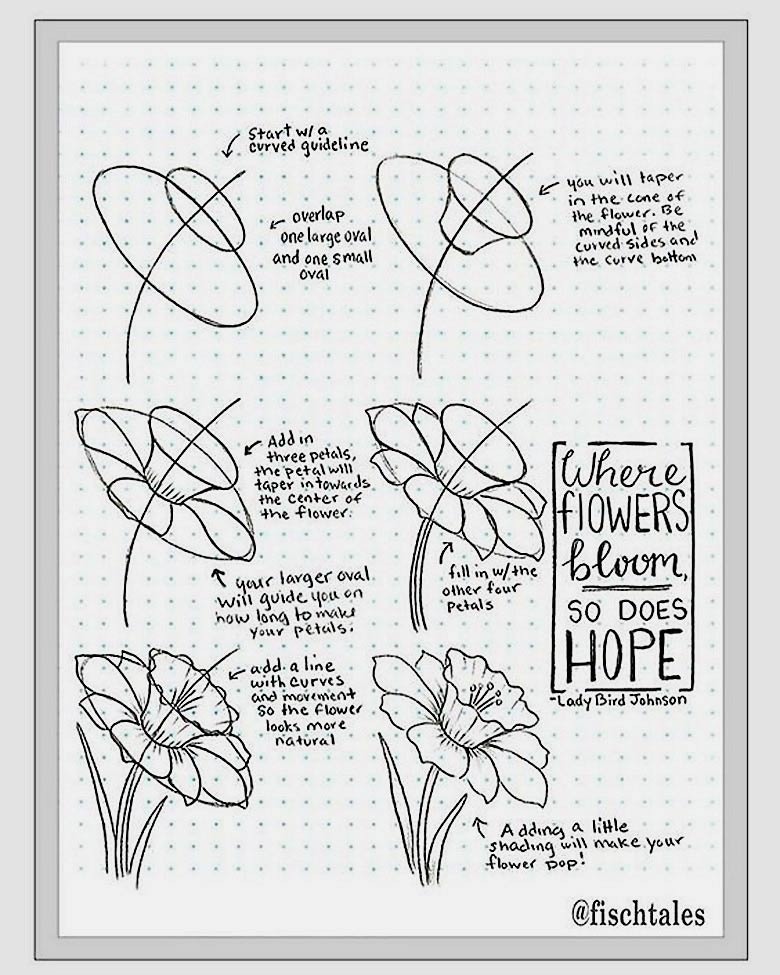 Learn how to draw a rose in a vase
Marcello spent 3 hours and 15 minutes on this drawing and the result is simply stunning! A beautiful red rose in a crystal vase looks super realistic. Marcello mentioned that in Italy May is the month of roses and brides, and a rose is the most romantic flower.
How to draw a rose in 5 steps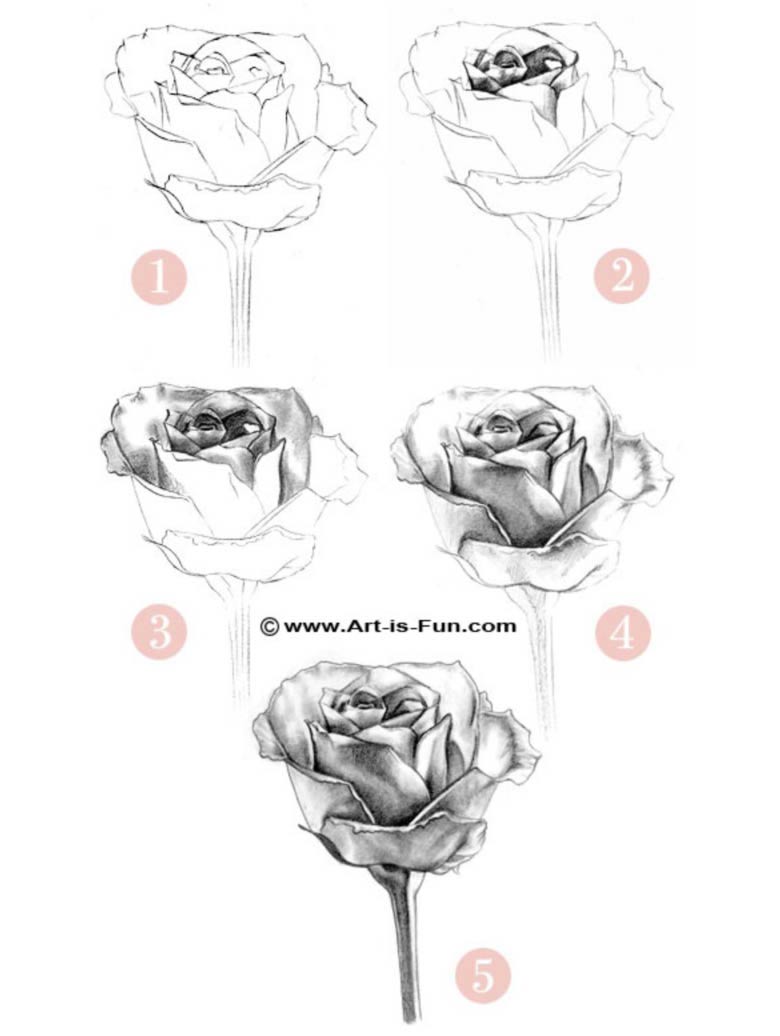 This guide is now so specific in regards to the initial steps and shows more of the shading stages.
How to draw a lily

Source: cool2bkids.com
How to Draw a Rose in 5 Steps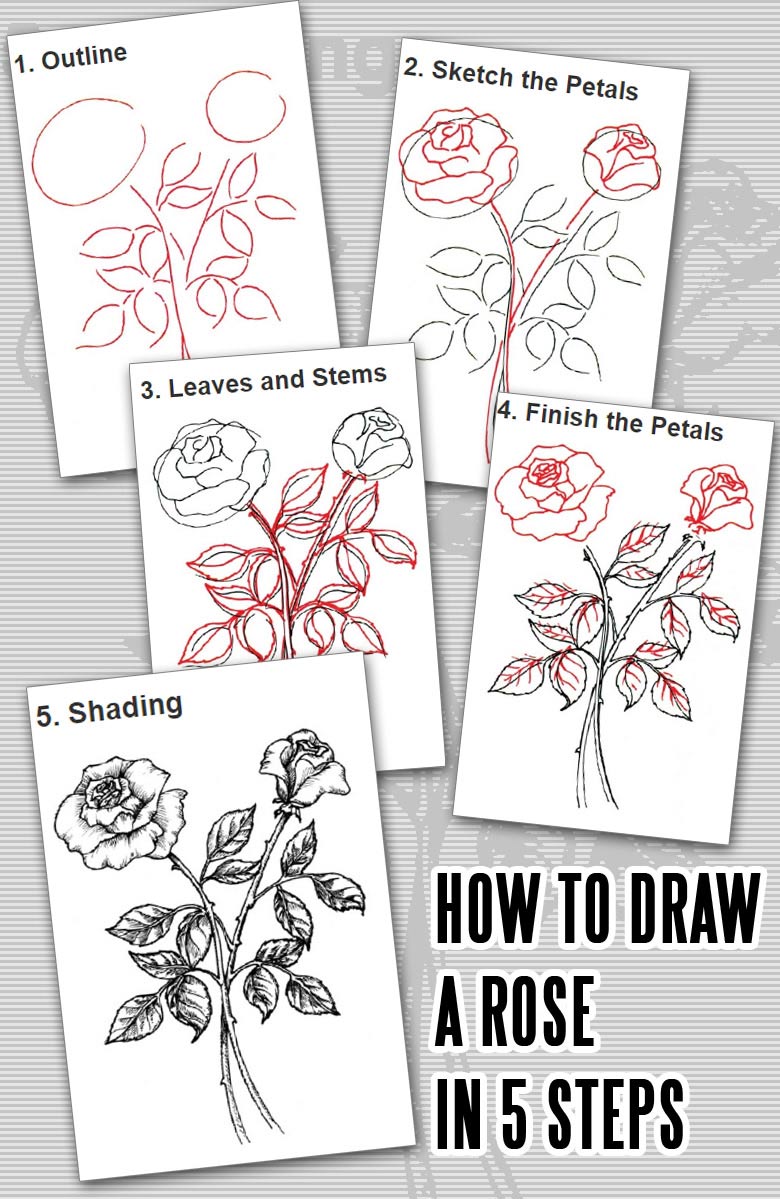 Source: howstuffworks.com
Follow the red lines in each illustration to learn exactly what to draw in that step. The lines drawn in previous steps are shown in gray. Here, we'll show you an illustration of each step and then give you a description of how to draw it.
How to Draw a Tulip – Really Easy Drawing Tutorial
Tulips are beautiful because of their clean and elegant shape. Learning to make long curvy lines is the trick for drawing not only these gorgeous flowers but also for everything else.


Source: Easy Drawing Guides
How to draw a Sunflower
Source: cool2bkids.com